Progress Report: New Home Construction in the Philippines. It's been three weeks since my last report and I'm pleased with the progress our crew has made thus far. After a trip to the States, I visited our job site along with my asawa the other day and took the following pictures. Most of the exterior walls have been built and work on the interior walls has begun.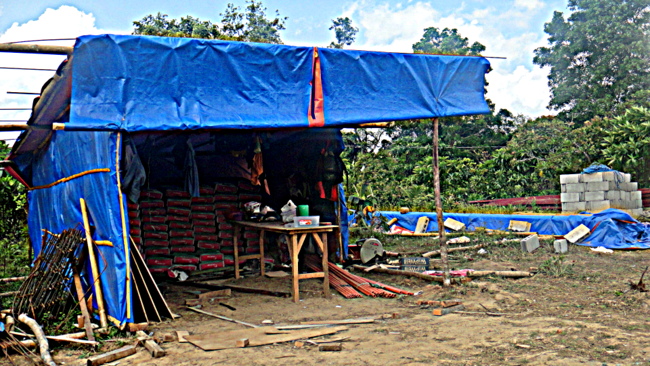 This tarp-covered structure provides a storage area for materials, such as bags of concrete. Our 20-man crew also take refuge from the summer heat during their break times. The work force has increased from 13 accounting for some of the progress made on our new home in the Philippines. Previously, we had been given a timetable of five to six months for our new 3,000+ square ft. house to be built but our foreman has recently indicated to us that he wants to finish the project as soon as possible. If it takes more workers, I'm all in favor of that. The quicker my father-in-law, afflicted with dementia, can get relocated in his new nipa hut on our property, the better.
My father-in-law attacked my wife and our 16-year-old domestic helper while I was gone in the States. My asawa's right arm is severely scratched and bruised as a result of the incident. My spouse's father was trying to leave the property and if not stopped, would wander off our location at "The Farm," as he has tried numerous times in the past.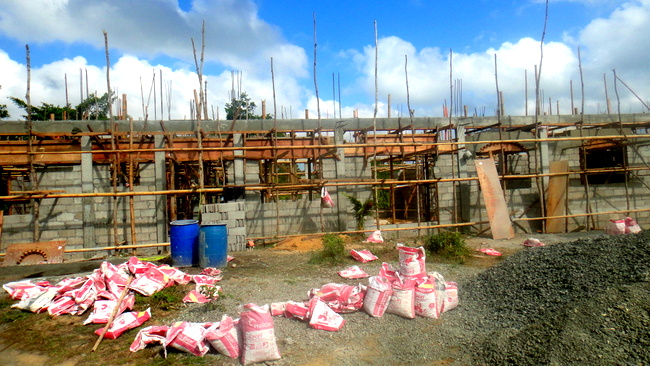 Plenty of cement and hollow blocks have gone into the construction thus far. Trucks will soon be delivering soil to level the inside of the structure, 90 truck loads measuring 5.5 cubic feet of dirt each load and costing a total of around 90,000 pesos.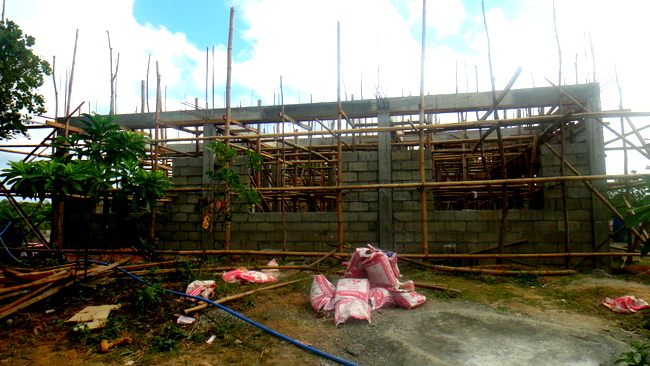 Here's a another view of the construction.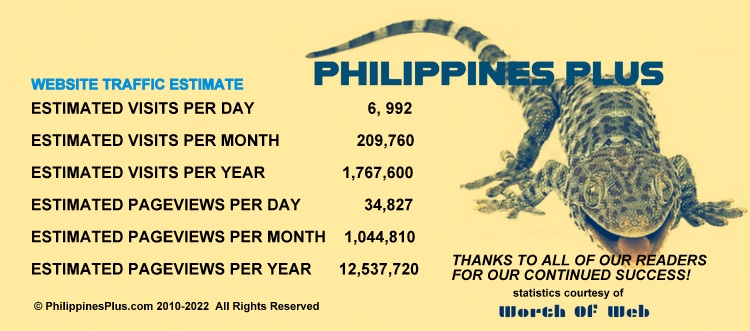 A look at the interior of our new home in the Philippines.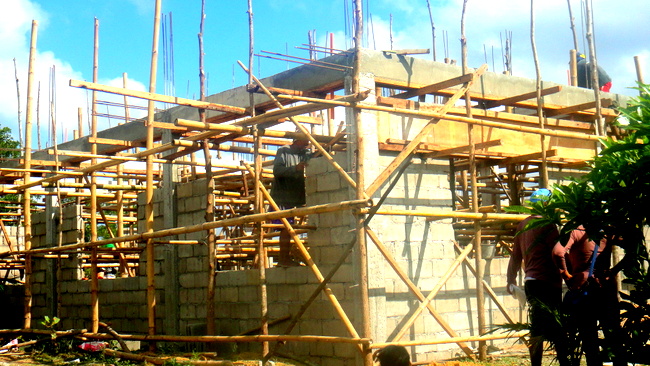 Another angle. Our crew works six days a week with Sundays off.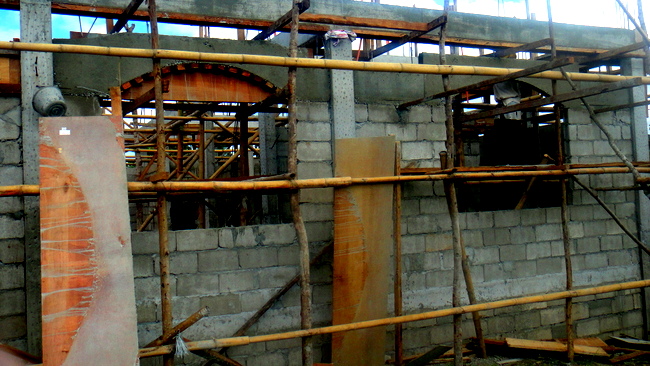 Here's a view of the arched windows we requested in our design plan. The wooden arches used for the cement forms have now been removed. My asawa wanted arched windows throughout our new house and she's getting them.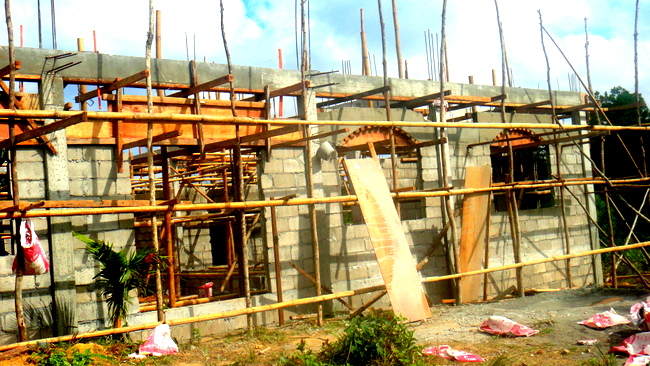 Another look at the new construction.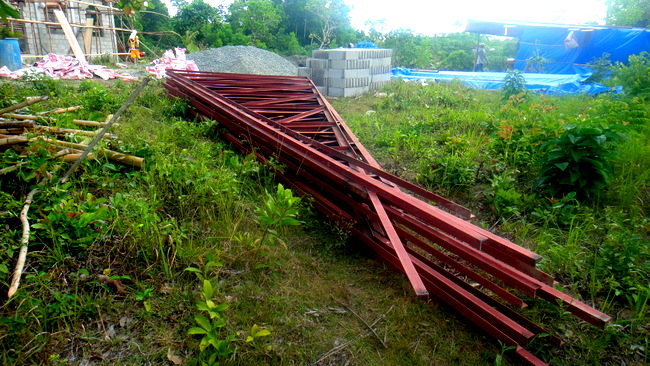 Steel trusses have been delivered and the welding work on the trusses has begun. One crew will work on the trusses while the rest of the crew continue work on building the interior walls. I will return to the site in about a week and take more photos and post them. So far, so good.