My asawa, spouse, has been suffering with chronic abdomen pain for months. The pain, caused by "wind" according to my wife, would first be treated by a liberal dose of Tiger Balm over her lower abdomen. OTC medications like Buscopan Plus would ease her pain for awhile. But the other evening even multiple doses of Tiger Balm and Buscopan did not help. This multi-part story begins with the first installment of this tale entitled: "Stricken Spouse! Philippines Emergency Room Rescue."

The Attack
It was 2:30 pm on a Friday afternoon. My better half had already suffered one stomach attack earlier that morning. While I've attempted to take her to a doctor for a check-up, she has obstinately refused.
At this time it might be noted that my loving wife is extremely stubborn and will fight off any attempts to bring her to any healthcare facility.
One would have thought I would have learned my lesson back in December 2015 when my asawa complained of severe body aches for days. Finally, after a few days she expressed her desire to see a doctor.
If my spouse dictates to me the need to seek medical attention, I know the situation is serious. We immediately went to the local provincial hospital in Guimaras, our island province home, were she was diagnosed with dengue fever and pneumonia. Thankfully, she made a full recovery after a few days in the hospital.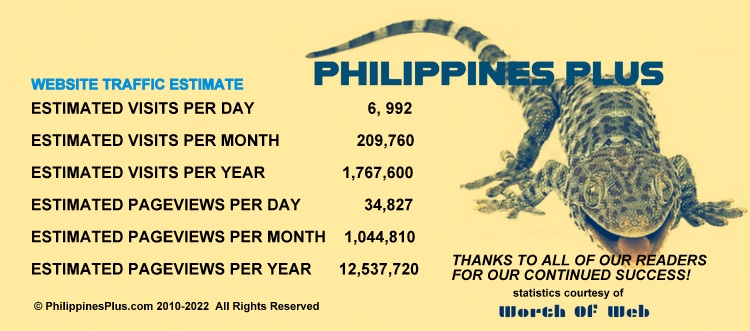 Local Hospital, Gateway to Hell
Staying at the local hospital in Guimaras in a room with three other sick patients and their family members sleeping on the floor, was a preview of Hell, as far as I'm concerned. I cannot imagine a more miserable place I've spent an evening in my entire life.
While my wife suffered from dengue, a mosquito-borne disease, the windows of the room were left wide open, allowing even more mosquitoes in the room.
(OK, my first night at basic training at Lackland Air Force Base in Texas might have been more dismal, but at least I didn't have to battle mosquitoes there.)
Diligent Doctor on Staff
Thankfully that afternoon a diligent doctor was on duty and soon attended to my suffering spouse. An IV was injected into her veins as I sat on an emergency room cot with her. We had a fan overhead diffusing the hot, humid air.
As pregnant women with bellies as huge as sumo wrestlers waddled in, we waited for test results from a urinalysis to arrive. An ECG (EKG in the States) was administered by a nurse who came bedside with a portable device. Nothing amiss was discovered by the ECG and my wife's blood pressure was 100/60.
After the urinalysis dribbled in two hours later, the attending emergency room physician advised us to see another doctor outside of the hospital for blood work and an ultrasound. The hospital had no functioning ultrasound machine.
The doctor also prescribed some pain medication (more Buscopan) but at least didn't refer us to a local healer. The entire emergency room visit took 4.5 hours and cost us less than 10 US dollars. The doctor's observation fee was a mere 55 pesos, barely over a buck.
On the following Monday we traveled via pump boat to Iloilo City to have my asawa's ultrasound and blood work done. The results of those tests will be revealed in the next post.
(To Be Continued)