After a good juicy burger, a tasty palate-pleasing pizza is #2 on my favorite foods list. Since retiring to the Philippines over nine years ago, I've been hard-pressed to find a good pizza on our island province of Guimaras. Until now: Tansyong, best thin-crust pizza in Guimaras, if not the best pizza overall on the whole island.
Iloilo City Was Our Only Alternative to Good Pizza.
Now Iloilo City has a bunch of good pizza joints. Pizza Hut. Shakey's. And the newly opened S&R's food outlet at Robinsons.
That said, Iloilo City is a long way to go to eat a slice of pizza pie.
It takes us about 20-25 minutes to reach the Jordan Wharf with our Ford Ranger. Then it's a 15-minute pump boat ride to Ortiz Wharf in Iloilo City.
Another 15 minutes to reach Shakey's at Delgado's SM or S&R at Robinsons. Maybe 25 minutes or so to reach Pizza Hut at SM City since S&R replaced Pizza Hut at Robinsons. (The S&R at Robinsons is only a food outlet but no S&R membership card is required.)
Whew! Just writing about it wears me out. It would take a round-trip of at least three hours to grab one pizza.
However, it only takes us 15 minutes or less to reach Tansyong in San Miguel, Jordan, Guimaras, and just a few buildings down from Olivia's Kitchen. Just look for this sign and the chubby mustachioed chef: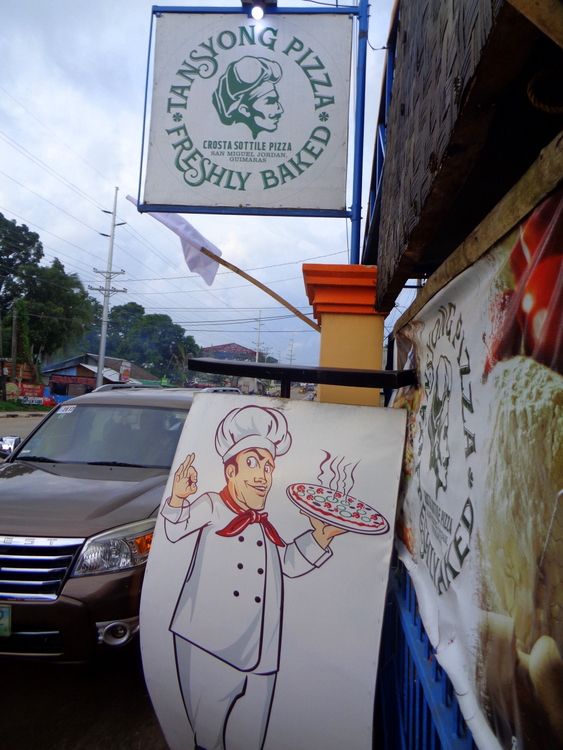 Now, barring any translation problems on my part, this is The Man, himself, Tansyong, in the next shot. He's displaying an XXL, 40" thin crust pepperoni pizza that has an amazing 60 slices!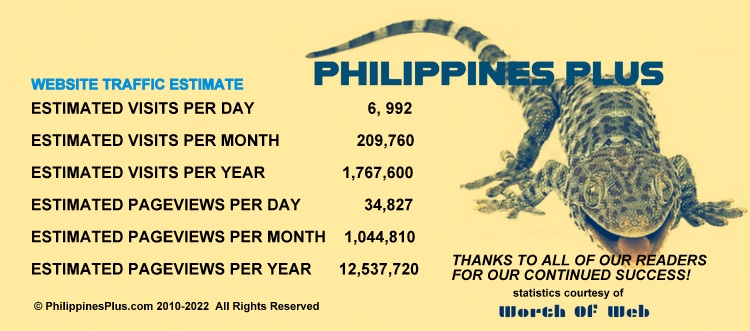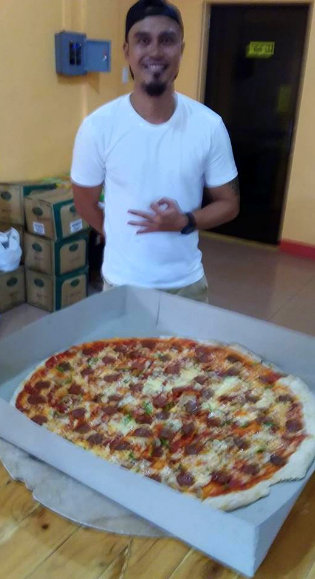 The Pizza Man
I spoke to this Filipino gentleman several weeks ago when we ordered this gigantic, extremely delicious pizza for only 940 pesos, less than 19 US dollars.
The pizza is so big that it won't fit inside our Ford Ranger. We have to load this monster pizza in the bed of our pick-up. It easily fed our family of nine the other evening (we had some relatives visiting) including the Crusty Old Expat.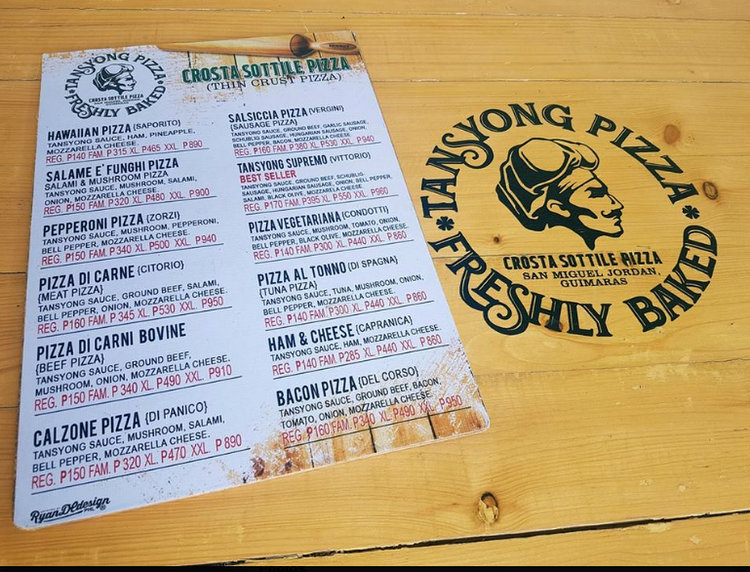 Call 09204149680

Order your slice of pizza perfection in Guimaras today!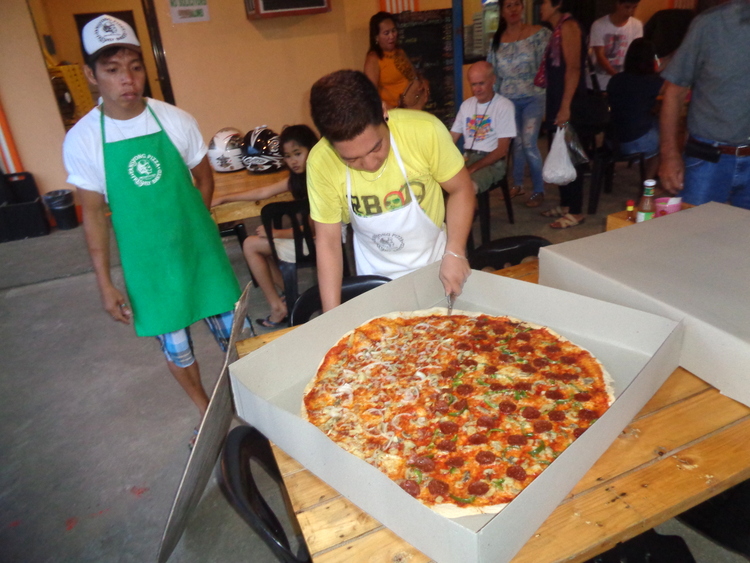 Tansyong, Best Thin-Crust Pizza in Guimaras? You bet!
(This is an unsolicited review for Tansyong. I do not receive one iota of compensation for this post. I just love the pizza!)