This past Saturday, May 11, 2019 marked the official beginning of the 2019 Manggahan Festival. It's Guimaras' biggest party. Above all, this was the 10th celebration of the sweetest mangoes in the world The Crusty Old Expat has attended. The Sainted Patient Wife and two nieces and a nephew accompanied me to the mango merrymaking.
Manggahan Festival 2019 Guimaras' Mind-blowing Mango Mash
We arrived at the celebration around 6:00 pm last Saturday evening. Upon making our way to the Food Court, my wife spied our good friend, Jaypee Kein G. Entredicho.
Jaypee is the Public Information Officer, PIO, for Guimaras. In fact, Jaypee topped the list of the Best Performing Information Officer in Western Visayas for two consecutive years.  
Jaypee graciously steered us to some bottled water and snacks the province was offering.
"Would you like to get your picture taken with the Governor?"

Jaypee asked.

"Of course!" I quickly replied.
Here's the picture taken by PhilippinesPlus Official Staff Photographer, my lovely asawa: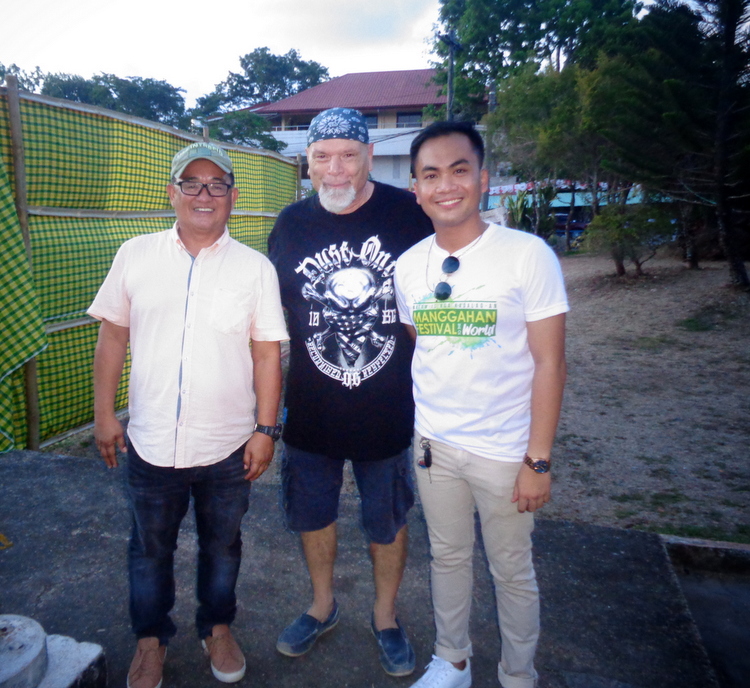 The Honorable Governor Samuel T. Gumarin, MD, The Crusty Old Expat & PIO Jaypee Kein G. Entredicho
Big thanks to Jaypee for this photo opportunity with the Governor. And of course, a big thank you to Governor Gumarin.
After the photo session with the Governor and Jaypee, we made our way to the Food Court. Much to our delight, we discovered that the best pizza place in Guimaras, Tansyong, was at Manggahan this year.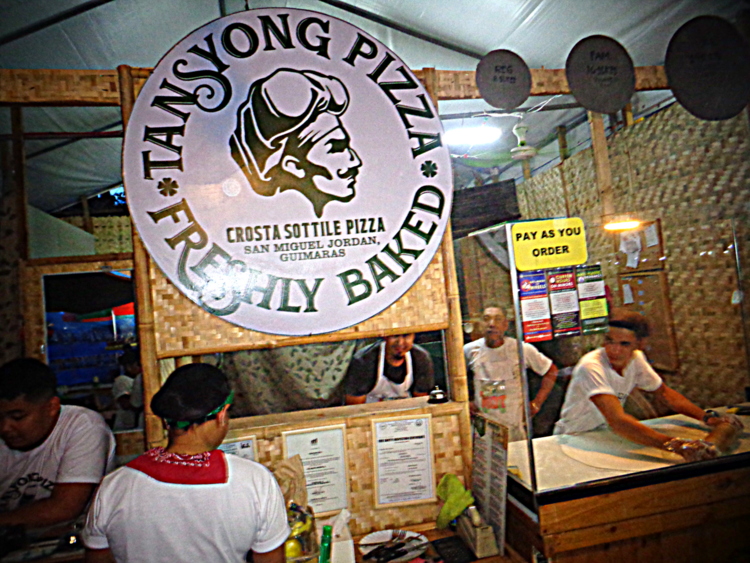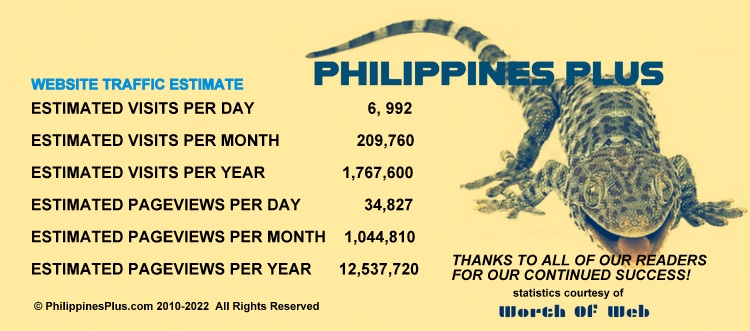 We ordered an XL pizza. My wife and our crew checked out their Facebook accounts while waiting for our food.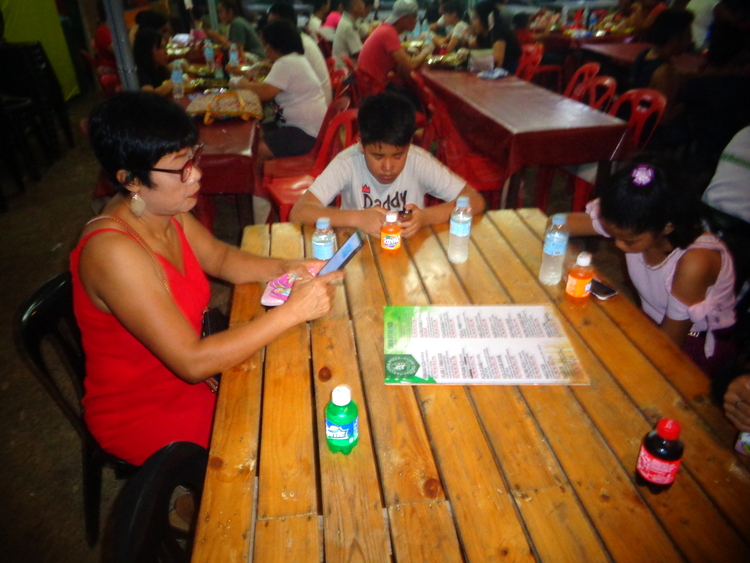 We were waiting for a couple of friends who showed up after our extremely tasty pizza, seen below, was almost devoured.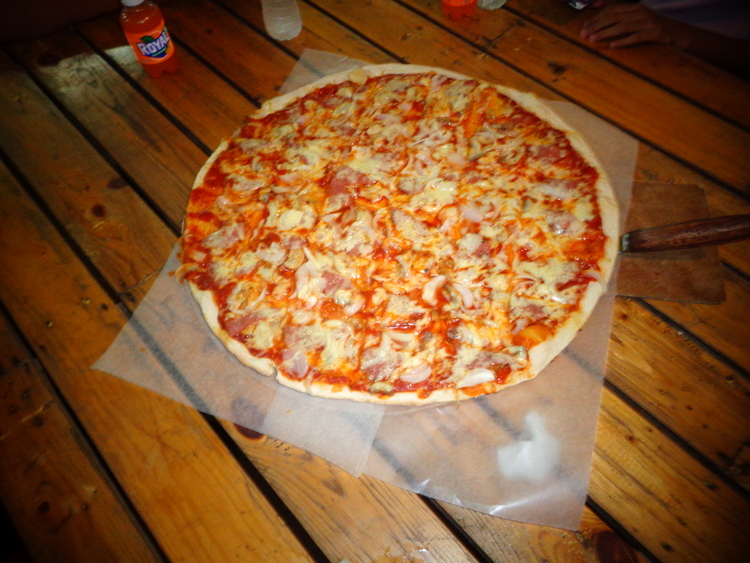 I get my picture taken with The Boss, Tansyong. Really nice guy who knows what he's doing. He's delivered a quality pizza every time we've visited his establishment.
PLEASE NOTE THAT AFTER MANGGAHAN, TANSYONG'S WILL BE MOVING. 
They will remain in San Miguel Jordan, Guimaras, near St. Michael the ArchAngel church and a motorcycle shop. Signage has already been posted at their new location. Be sure to check out their new digs.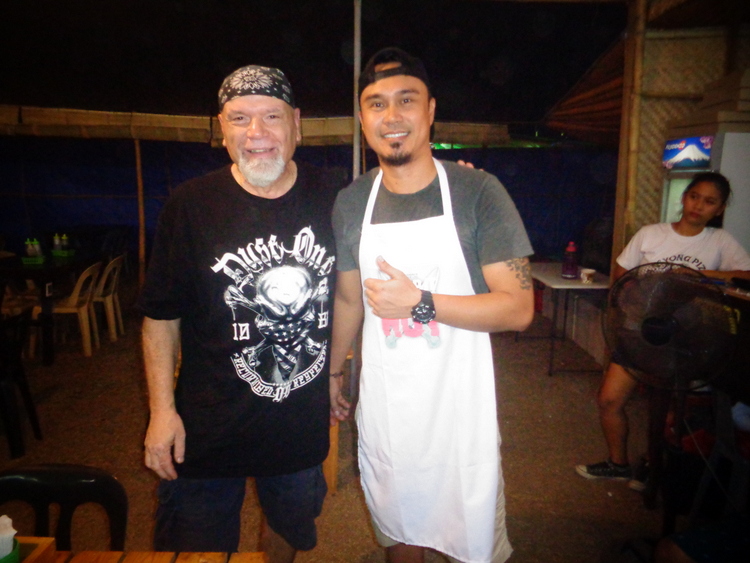 If you plan to visit Manggahan, please make sure you stop at Tansyong's for some really tasty pizza.
Our niece, April, visiting from Iloilo City, made it over to Tansyong's later in the evening. She loved their unique sauce and thoroughly enjoyed the pizza. Nephew Jorealle, already present at dinner with us, tagged along with April for some more pizza.
Can't blame him.  
Latin Dance Night and Beauty Queen DJ Jennifer Lee coming up! Stay tuned!