"Foam party?" I wondered out loud, "I thought that was one of the bands playing tonight." Negatory, good buddy. A foam party, a good Canadian friend informed me, was a bubble bath party with music and wild dancing. Along with my asawa, and our Canadian friend and her Significant Other, we were at Guimaras' biggest annual shindig, Manggahan.
Downpour Doesn't Dampen Foam Party
While eating a delicious Family Size Pizza di Carne at the best pizza place in Guimaras, Tansyong, a tremendous downpour slammed into Manggahan.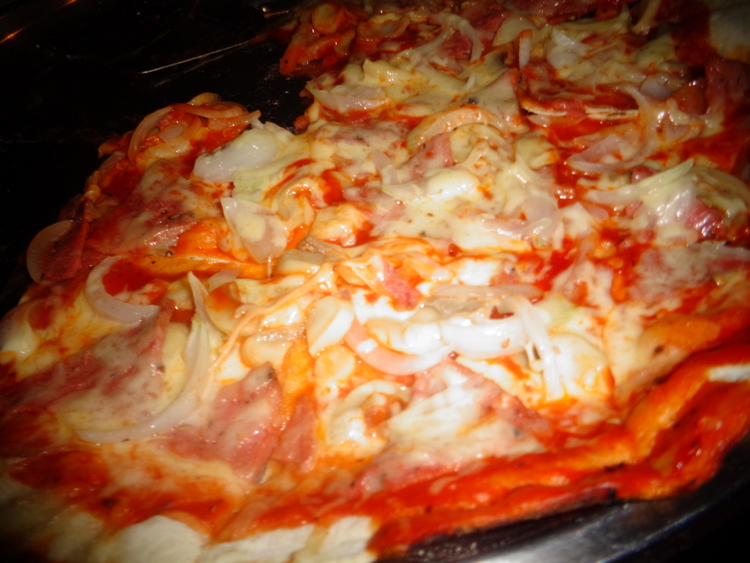 The awesome Family Size Pizza di Carne for only 375 pesos, 7.50 US dollars.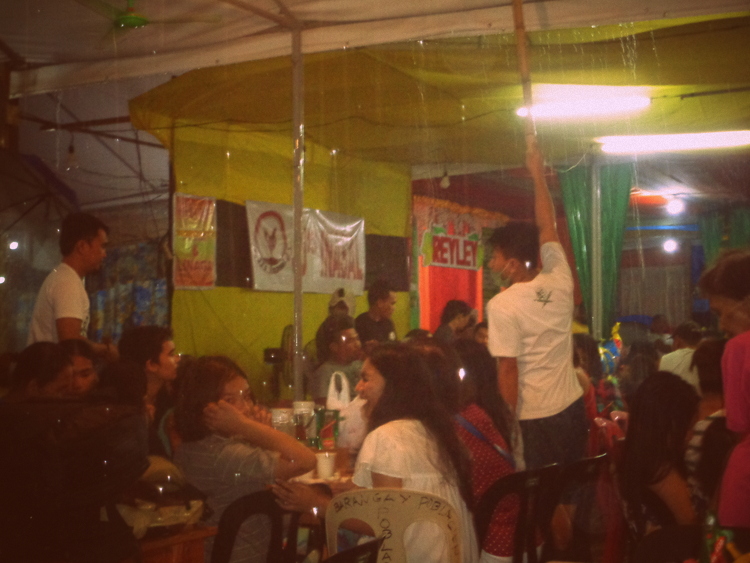 The staff had to periodically release the water that quickly accumulated on the tarps which covered the Food Court area.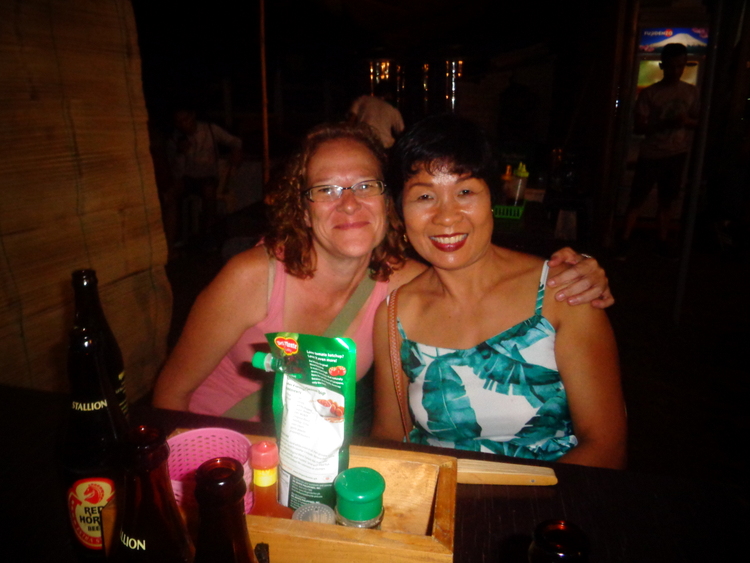 Our good friend Nance and my spouse took time out from their chat for this picture.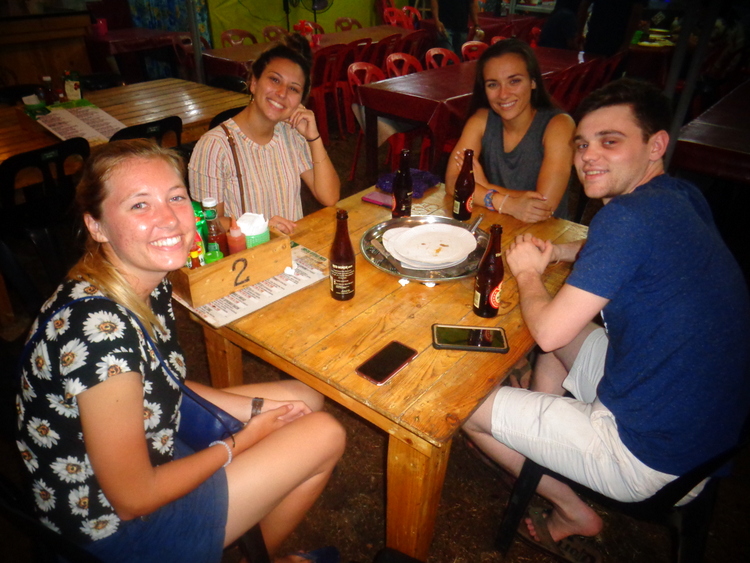 Nance made her way to a group of foreigners. The young lady in the foreground is a Peace Corps volunteer who has been stationed in Guimaras for two years. Friends of her from the United States had just arrived on our island province that same day.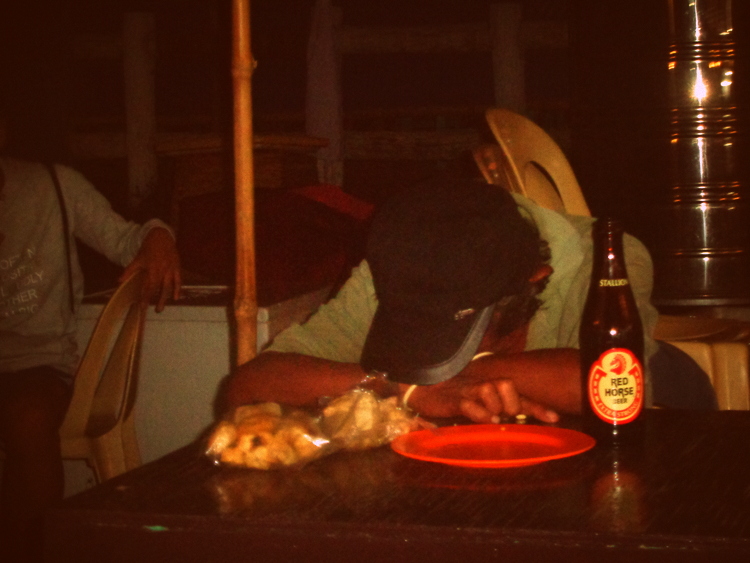 This gentleman needed a nap. He sat alone at the table in front of us. Thanks to Nance for going over and staging the shot. She moved the Red Horse label to the front.
While a battle of the bands raged on, we sat at our favorite pizza parlor sipping on a cold bottle of Red Horse and enjoying the music. Well, most of it anyway as one female vocalist sang off key the entire set her band was featured.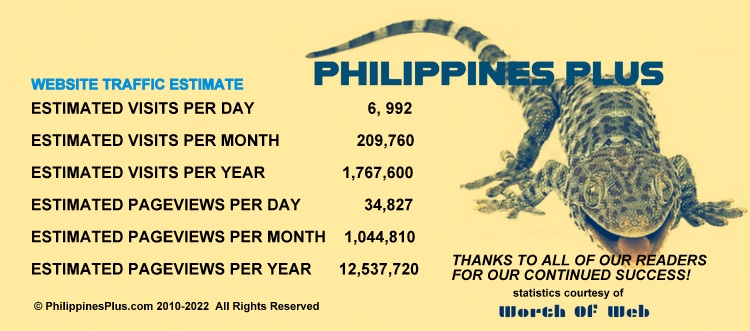 The torrential rains had stopped. We made our way to the stage where the Foam Party had just begun. It looked like snow falling on Manggahan. The crowd was having a blast. Three DJs kept the celebration going full force.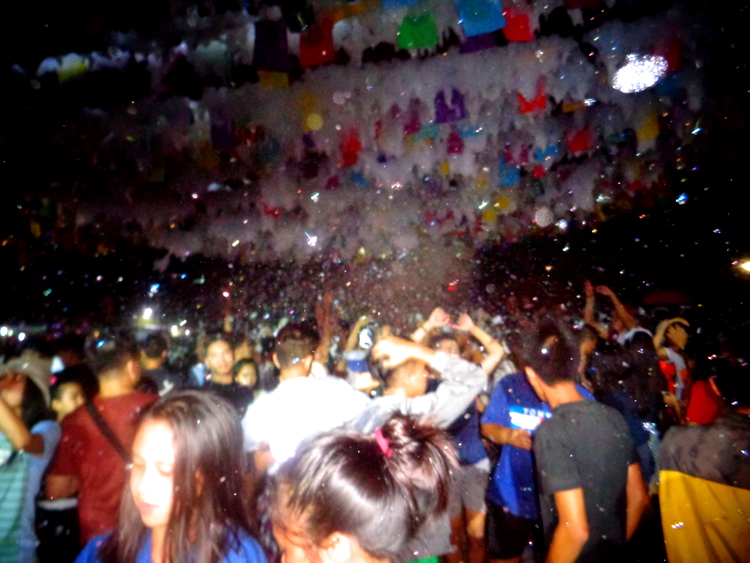 My better half was enjoying the party and danced the night away. I pretended to dance a couple of times but mostly stood by and took the pictures you see on this post. Here's a look at some more photos:
2019 Manggahan Festival's Fabulous Foam Party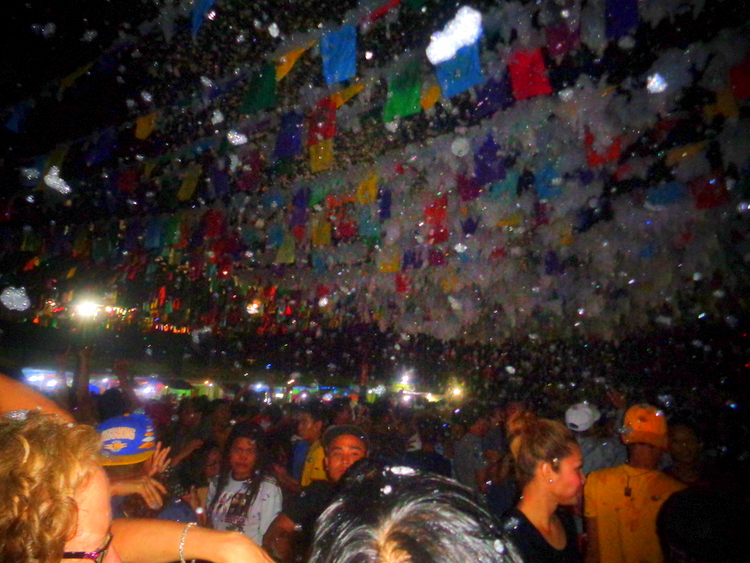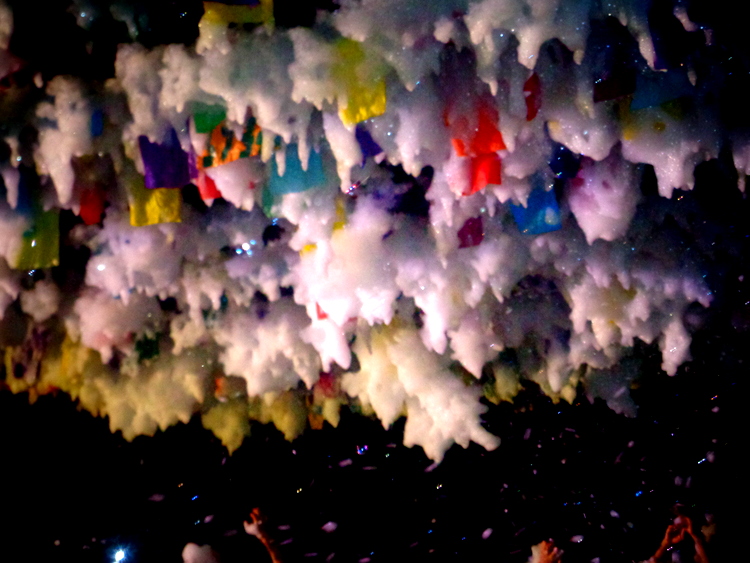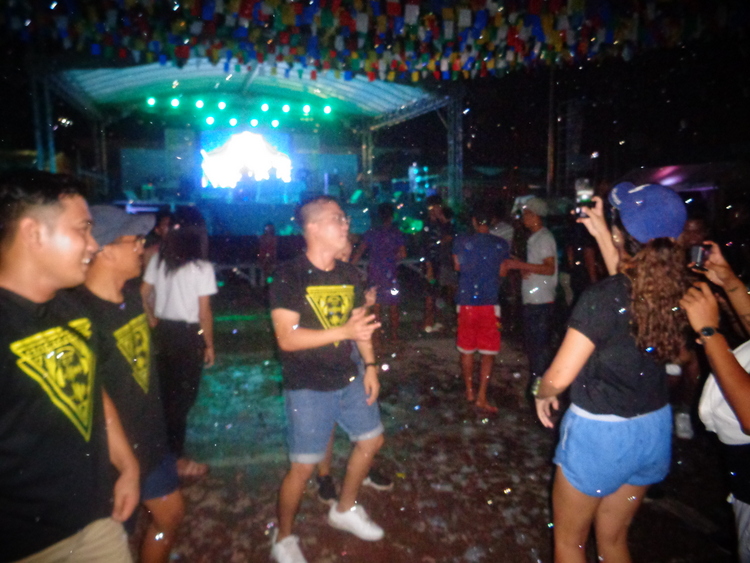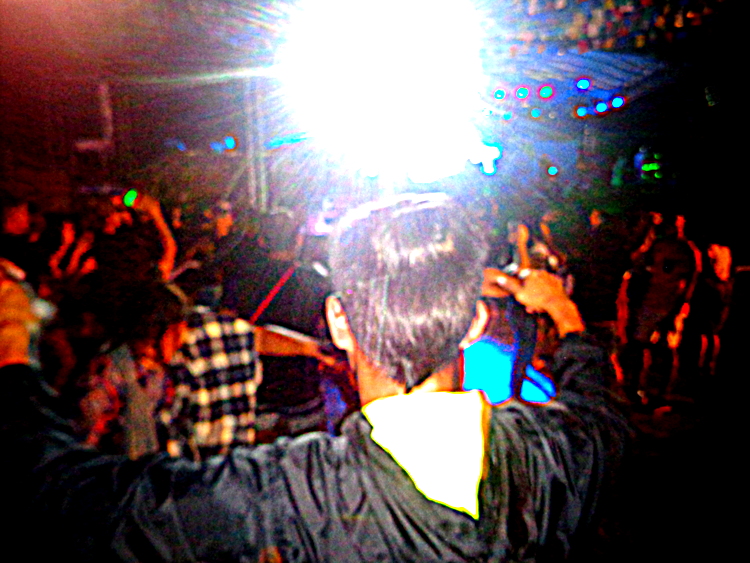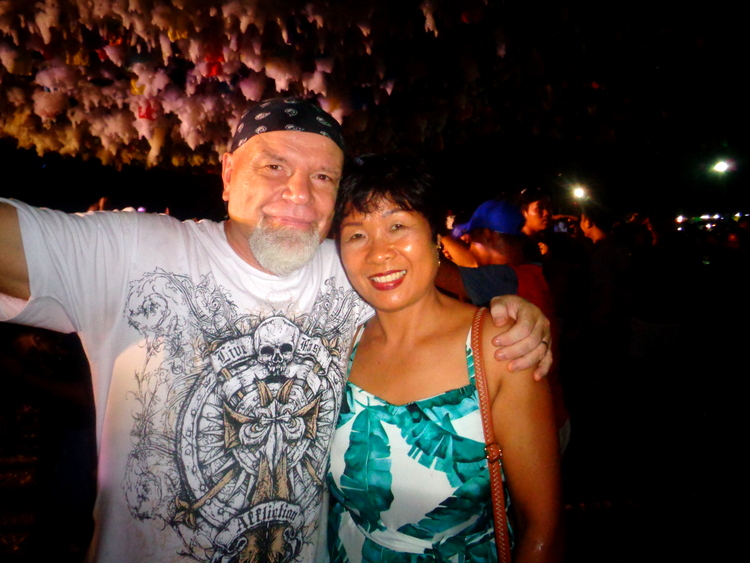 Here's The Crusty Old Expat and my lovely wife.
We took a break around 12:20 am. It was time for my traditional French fries and Mango shake. We've attended Manggahan for the past ten years. I always make it a point to get a large order of fries and a mango shake.
Fortunately, we found a vendor who was getting ready to close but took my order. We made our way back to the revelry but decided to head back home.
The Crusty Old Expat was already up way past his bedtime.