What is the cheapest Balikbayan box and best Balikbayan box size that will suit your needs? A Balikbayan box is a corrugated box containing items sent by Overseas Filipino Workers, OFWs, (known as "Balikbayans.") Shipped by sea, also, from Filipinos that have immigrated to other countries by freight forwarding companies. Also, brought by Filipinos returning to the Philippines by air are these packages of love.
Cheapest Balikbayan Box & Best Balikbayan Box Size
Of course, shipping Balikbayan boxes by sea is the cheapest option. While it may take one to three months for your packages to arrive in the Philippines, it's certainly the least expensive option. When my Filipina wife and I retired to the Philippines almost 11 years ago, we used Balikbayan boxes.
In contrast to one shipping company in which it took three months for the boxes to arrive in the Philippines, Forex only took one month to deliver six large boxes. Moreover, the boxes arrived at our doorstep in Guimaras. The company we had previously used delivered the boxes we sent to Iloilo City. A trip to Iloilo City is a much more involved process that involves a pump boat trip to the city.
Above all, I don't earn one single peso for recommending Forex as the company that will provide the cheapest Balikbayan box and best Balikbayan size. I only want to give you the best recommendations I can.
They Call it "Pasalubong"
Furthermore, Forex Cargo has been helping Filipinos working overseas to send Balikbayan boxes to their family since the 1980's. Inspired by the Filipino culture of "pasalubong" or "bringing gifts after a trip" is the Balikbayan box tradition.
Frankly, even after ten years in the Philippines, I can't remember the phrase "pasalubong." Consequently, I always jokingly refer to it as "poop-along."
This cardboard box contains anything and everything that an overseas Filipino finds valuable to their loved ones back home. It is sacrifice and hard work made tangible in this love package.
Cheapest Balikbayan Box & Best Balikbayan Box Size
Even though it has been almost 11 years since we last sent our Balikbayan boxes from the States to the Philippines, prices from Forex have remained about the same. While it cost us $100 for each of our six boxes we sent, the price is still very affordable. I checked out the latest rates from Forex using Illinois as the point of origin and Guimaras as the destination.
First of all, here are the parameters for the jumbo box size:
If memory serves me, I believe the dimensions on the jumbo box are similar to what we used. We had no weight limit on each box.
The cost from Illinois to Guimaras, the island province, we call home, is 120 US dollars, using the option of having the Balikbayan box delivered by sea cargo. However, the estimated delivery time is now 99 days. The COVID-19 lockdowns may have pushed back delivery times. As noted before, our Balikbayan boxes from Illinois to Guimaras were delivered to our doorstep in one month. All six boxes we had shipped arrived in excellent condition.
Shipping time from Illinois to nearby Iloilo City revealed a reduced shipping time of 64 days for a cost of $110 per box by sea.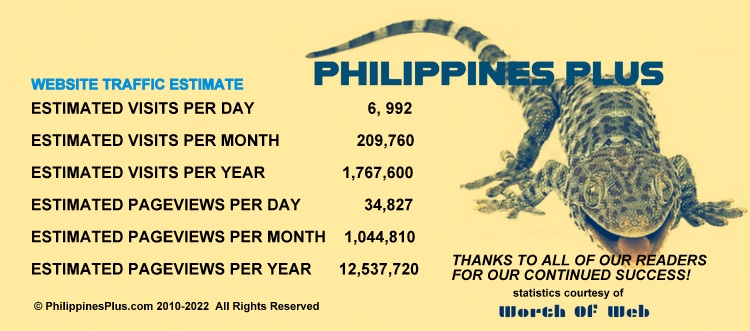 Shop in U.S. Online Stores with Forex Packypack
Moreover, in addition to Forex's Balikbayan service, the shipping company also offers "Packypack." This package option offers you the opportunity to shop in US stores online. Furthermore, once your purchase is made, it can be shipped to the Philippines.
However, why choose should you "Packypack?"
Free US shipping address. (Choose from multiple Packypack US addresses for faster delivery and more savings.)
Free 30-day storage. (Store your packages in the Forex warehouse for 30 days if you think you need more time to shop.)
Free re-packing. (Consolidate your packages or have them shipped directly with no additional charge.)
Convenient payment options. (Pay conveniently via bank deposit, credit card and with Dragonpay. Forex promises more payment options are coming soon.
24/7 Customer Support. (Chat with Forex's customer support team via chat, phone, and email.)
Quality Assurance. (Forex conducts a rigorous quality assurance system to check that your items are correct.)
Zero Pilferage. (With 9 years of shipping US online purchases, Forex has strict measures in place to secure your packages.)
Should Have Shipped More Balikbayan Boxes
Looking back, we probably should have shipped more Balikbayan boxes when we moved to the Philippines. My Sears Craftsmen 19.2 Cordless Drill with two rechargeable batteries would have come in handy. However, the battery charger wouldn't work on the 220-voltage system in the Philippines. The States uses a 120-voltage system.
Moreover, I could have recharged the Sears cordless drill on an automatic voltage regulator that I purchased in the Philippines. That drill would have come in very handy, especially for handyman projects around the house.
Furthermore, I didn't think I would be using that many tools once we arrived in the Philippines. Labor costs are cheap. We pay someone to use a "weed whacker" to cut our grass at a cost of 350 pesos a day, seven US dollars. Our brother-in-law, Joery, who lives in Guimaras, does plumbing and other projects, for 500 pesos a day, 10 USD.
Consequently, Joery could have used some of the hand tools I didn't ship over like screwdrivers, pliers, and saws. Frankly, I should have paid another 100 dollars to ship a box of tools over. Again, we didn't have any weight limit on the boxes.
TV and Computer Shipped via Forex Balikbayan
I did ship my computer and a 25" Panasonic TV over in one of our Balikbayan boxes. While I hooked them up on the automatic voltage regulator, it might have been easier to buy a new computer and television in the Philippines. I ended up burning up the Panasonic TV when we moved to Iloilo City for 18 months.
After unpacking our boxes, I plugged in the 120-volt TV into the 220-volt outlet forgetting to hook it up to the voltage regulator. Ensuing sparks and a puff of smoke indicated I had fried the television.
As far as computers go, I've gone through about four PC's and a couple of motherboards since living in the Philippines over the years. In fact, we're approaching 11 years in "paradise" next month, July 2020.
In conclusion, today's post, "Cheapest Balikbayan Box & Best Balikbayan Box Size" highly recommends Forex for your shipping needs. Again, I do not receive any compensation from Forex; I was just very satisfied with their service. I think you will be, too.