DEATH TOLL ACROSS PHILIPPINES NOW STANDS AT 375
Our power went out around 9:05 pm Thursday evening, December 16, 2021. We had already filled up our outside water tank knowing that Super Typhoon Odette (international name Rai) was on the way. It was packing sustained winds of 260 kilometers per hour (162 mph with gusts of 300 kph, 186 mph) early Friday morning.) I had just finished watching Episode 1, Season 1, of "Are You Being Served?" It's a British sitcom that I used to watch in the States on Sunday nights on a public TV station. The show is now being televised on Hits TV which has featured other British comedies such as "Fawlty Towers, "Yes, Minister," and "Mind Your Language." I had figured that our power would go out once the storm began so I wasn't surprised. However, we were in for a long night. Super Typhoon Odette slams Guimaras. And slam it did.
"SUPER TYPHOON ODETTE SLAMS GUIMARAS"
I have witnessed tornado funnel clouds back in the Midwest and been through dangerous storms but nothing on the level of this super typhoon The onslaught of torrential rain and strong winds began 1 am early Friday morning, December 17, 2021. The winds did not let up one millisecond for the next 4 1/2 hours. We couldn't sleep. We heard loud crashing noises outside but had no idea what kind of damage we would discover in the morning. Here's a look at one of our six trees that were uprooted by Super Typhoon Odette: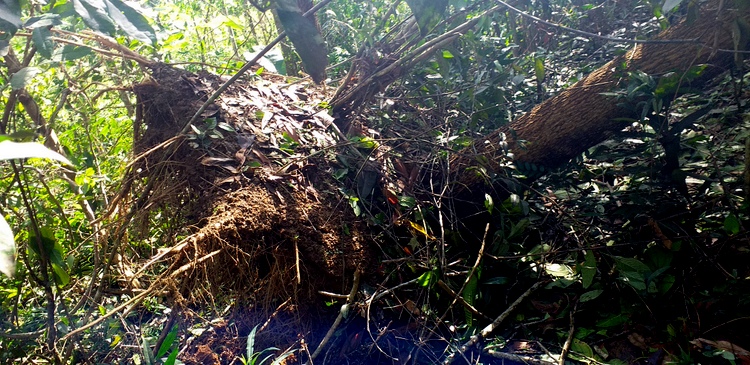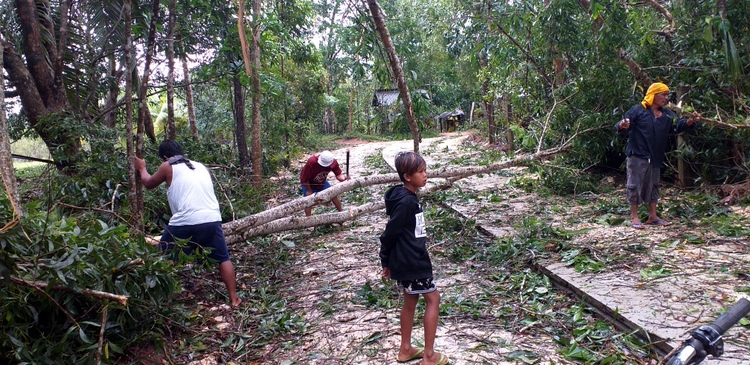 Our helper who lives five minutes from us informed us that a large tree was blocking the road near us. However, a crew of three or four locals, bolos in hand, were clearing the road. They didn't have any chainsaws. One of the crew asked if they could borrow a ladder they knew we had. I quickly said "yes" and went back home to retrieve it.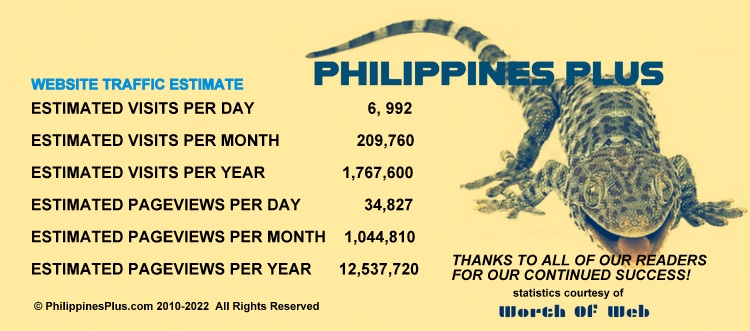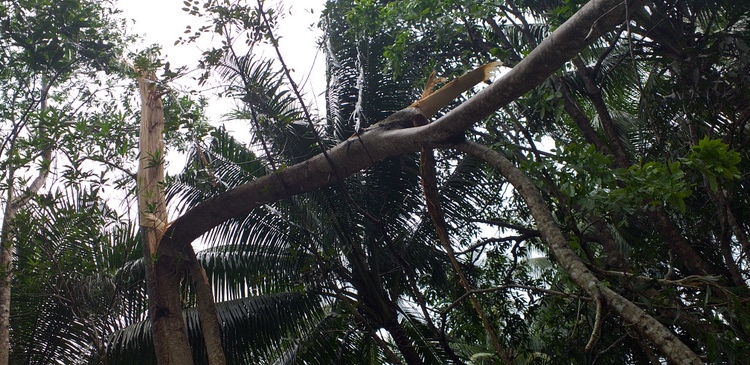 Here's a look at the section of the tree where the men couldn't reach with our ladder. However, they got the job done and had the road cleared before noon. Here's some pictures of some of the damage done by the high winds of Odette on our property: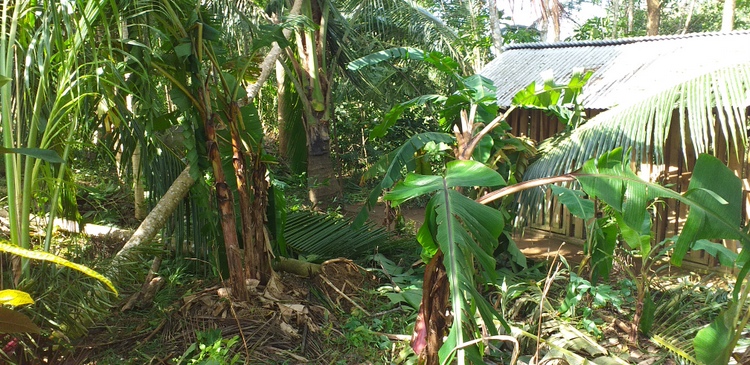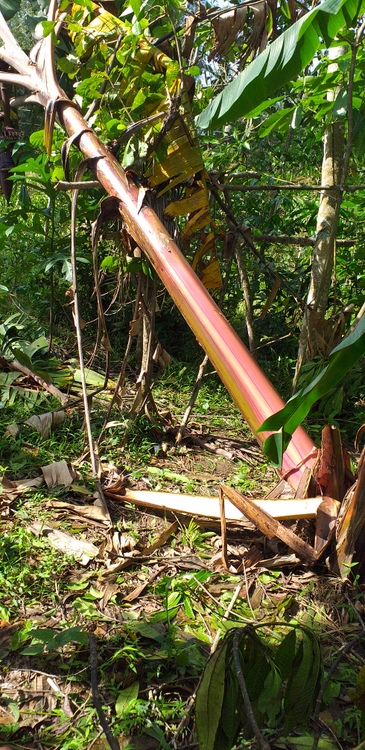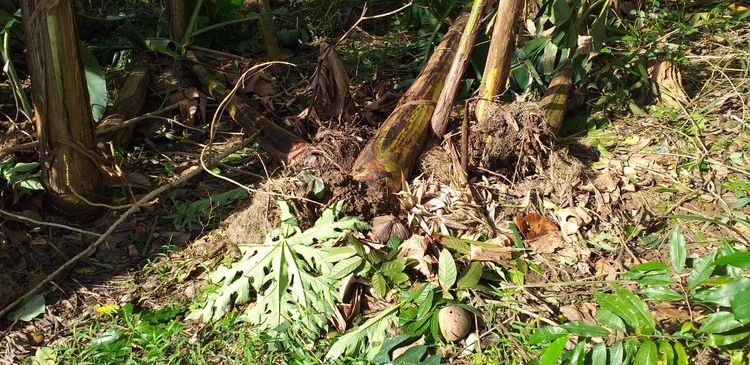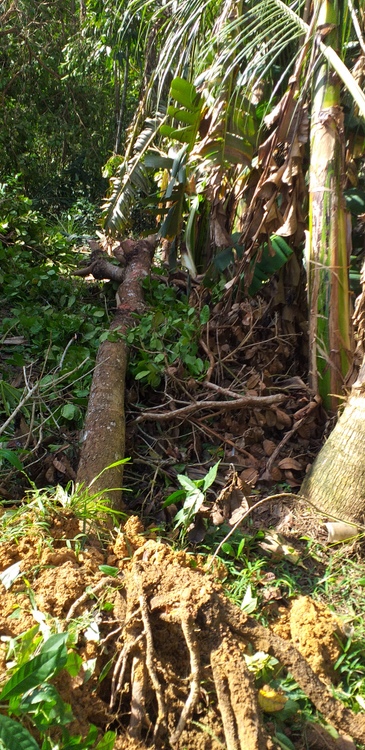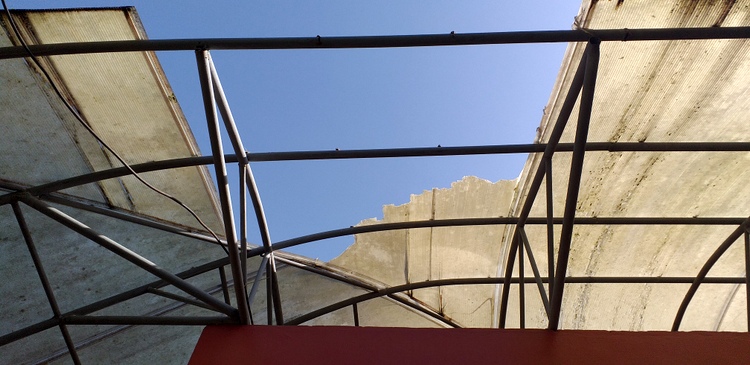 While we sustained damage to a lot of our trees and some of my wife's plants, the only damage we had to our home, was a section of plastic paneling that comprises a terrace we have on one side of our house. We thank our Heavenly Father and His Son, Jesus Christ, Our Lord and Savior, that we were spared from any harm.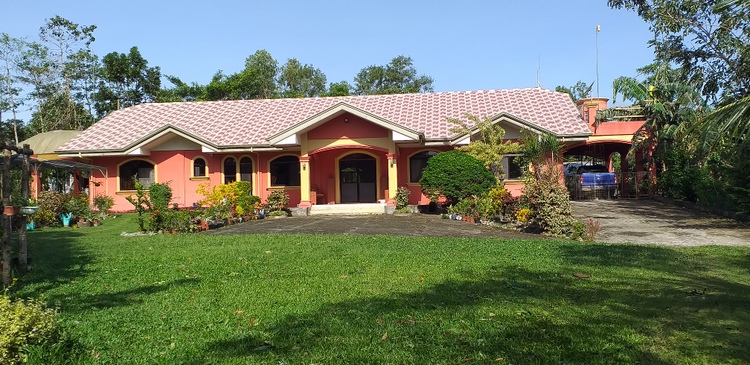 While we were spared from any harm, sadly two local residents on our island province of Guimaras did lose their lives when a palm tree crashed into their nipa hut at 2 am Friday morning. Our sincere prayers go the victims' families.
As of Tuesday morning, Dec. 21, 2021, at least 375 people have lost their lives during what was the strongest storm to hit the Philippines this year.
WE ARE SINCERELY GRATEFUL TO ALL THE CREW FROM OUR LOCAL UTILITY, GUIMELCO, WHO PUT THEIR LIVES ON THE LINE TO RESTORE POWER TO OUR ISLAND PROVINCE.
Our power was restored around 4:35 pm on Friday afternoon, December 17, 2021. While the power had gone off at 9 pm the previous day, we are truly thankful that we had power the next day despite the harsh and dangerous conditions our local crews faced.