Paying our local utility bill on the World Wide Web is now a reality
Guimelco is our local utility provider of electricity. As a result of Guimelco offering an online option to pay utility bills, we are now finally able to pay all of our ALL PHILIPPINE BILLS ONLINE. We've been in the Philippines for almost 13 years. Thus, this was a milestone achievement.
No More Waiting in Line for ALL PHILIPPINE BILLS ONLINE
No longer does my lovely asawa have to drive our Ford Ranger XLT to the main Guimelco office to pay our bill. While it's only about a 15-minute trip to the utility's location, it saves my wife time and it saves us a little money. With the rising cost of fuel in the Philippines (and across the world), we're cutting down on trips we make with our Ranger. Moreover, it's all about convenience.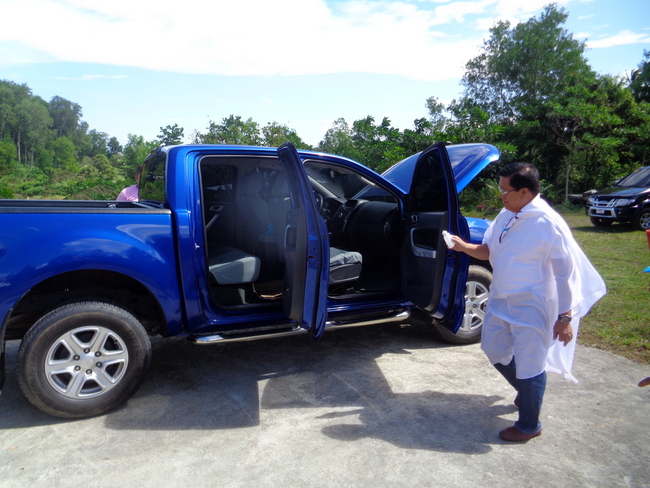 Father blesses our Ford Ranger
Before opening up a bank account in the Philippines we had to go in-person to pay our water, internet, cable TV, and electric bills. However, with a Filipino bank account, we were able to pay all of our bills online except our electric bills ALL PHILIPPINE BILLS ONLINE.
I don't like waiting in line so my patient spouse would go to Guimelco and pay our bill. She discovered it was best to go in the afternoon to avoid long lines which would often be present in the mornings. Nonetheless, this took time and my wife, unlike me, is a busy person.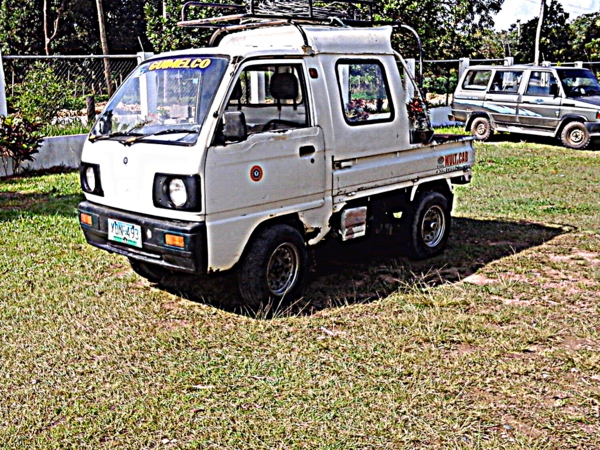 Doing Nothing is My "Hobby"
I specialize in doing nothing which, I believe, is a talent in itself. With my hardworking wife and our domestic helper, I have very few "chores." I'm retired. Having spent 30 years at AT&T, I feel I have paid my dues. In other words, I'm lazy, the quintessential crusty old expat.
On the other hand, I have written two more books. One of them, "New Expat Warnings from the Philippines" is now available in paperback from Amazon. The other book has nothing to do with the Philippines and will be on sale very soon.
My best-seller, "The Philippines Expat Advisor, has seen a huge spike in sales since the Philippines opened to fully-vaccinated travelers. It's also available in paperback format on Amazon albeit the version offered on this website has more pages and information than the Amazon paperback version.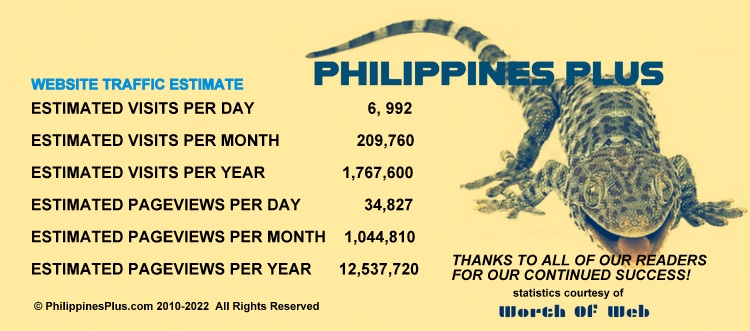 The Simple Life
Above all, I'm all about making life as simple and stress-free as possible. Frankly, that's my idea of a perfect retirement. For example, we limit our trips to Iloilo City to once a month now. It's an all day venture when we go to the big city and do a major portion of our grocery shopping.
However, since one of our local grocery stores in Guimaras has been carrying our dogs' favorite chow in 20 kilo bags, we don't have to travel to the big city as much.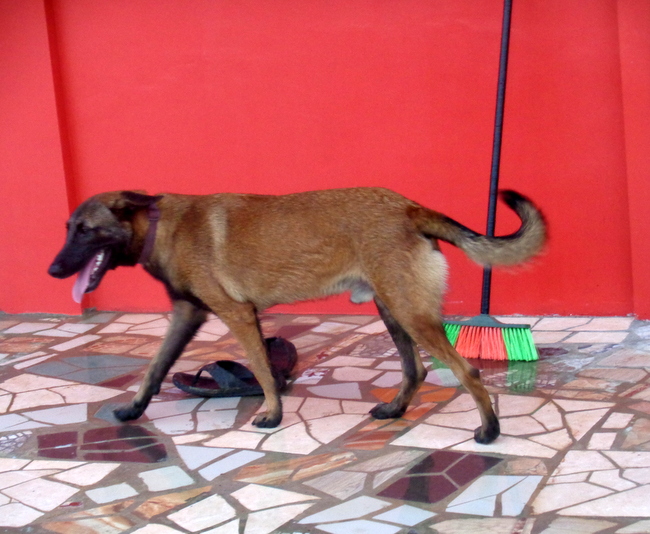 Our Belgian Malinois "Killer" loves his chow
On the other hand, while we do shop in person, we've been using Shopee to buy merchandise for over a year. I use the C.O.D. option to purchase our goods. It's such a joy to have our stuff delivered to our front gate by our friendly J&T Express guy, Ramel.
I like Ramel. I was putting up a new "Beware of Dog" sign on our front gate which I purchased from Shopee. Ramel told me that the sign should read "Beware of Owner." He might be right.
Furthermore, we only have three bills to pay now. Our Globe bill, Guimelco, and Cignal, our satellite TV provider. Since we have no mortgage or truck payments, or credit card bills, we're able to live quite comfortably in the Philippines.
We no longer have a water bill. At our rural location, we don't have access to city water. But we do have two wells and with another La Niña being predicted for August 2022, we haven't had to purchase any water truck deliveries for over a year now.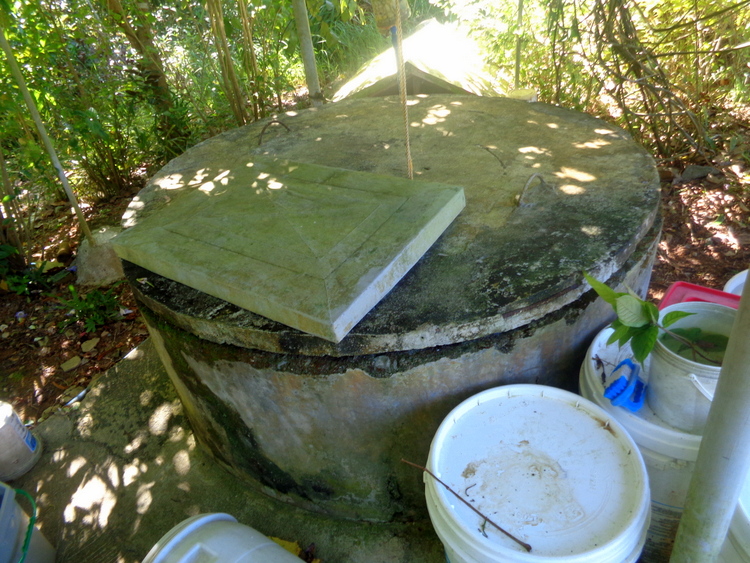 One of our two wells
We're saving over almost 1,500 pesos a month by eliminating our slow Internet access with Globe. We've accomplished that by purchasing SIM cards with unlimited monthly data at less than 1/3 the cost of our former pokey Globe service.
Life is good in the Philippines. It's gotten even better since we can pay all of our bills online. Frankly, I don't understand why some foreigners complain about living here. My Dad had a bumper sticker on his 1966 327 Chevelle Super Sport. The bumper sticker read "America. Love it or Leave it." The United States was in the midst of anti-war demonstrations and riots in big cities.
Perhaps, someone should print out a bumper sticker that reads "The Philippines. Love it or Leave it." As foreigners, we're all guests here. No one is forcing us to stay.