Bacolod to San Carlos City. My wife and I had boarded a Ceres bus in Bacolod which was headed to the ferry located in San Carlos City. We had front row seats and a grand view. Our driver, a Mr. Clean look-alike, was courteous and professional. I had no doubt that he would get us to our eventual destination in Cebu City safely.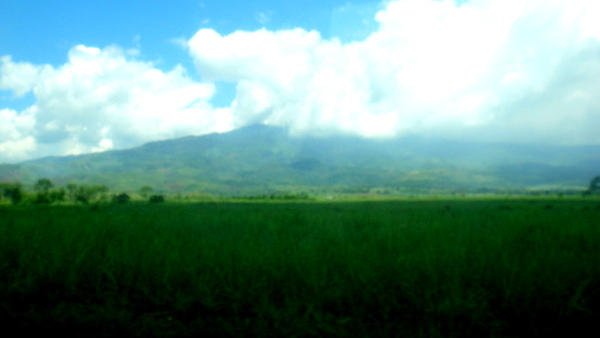 After going through Bacolod City and making numerous stops to let Ceres employees off the bus, we finally made it to the country where I snapped the following photograph of a misguided Pink Floyd fan. Only in the Philippines.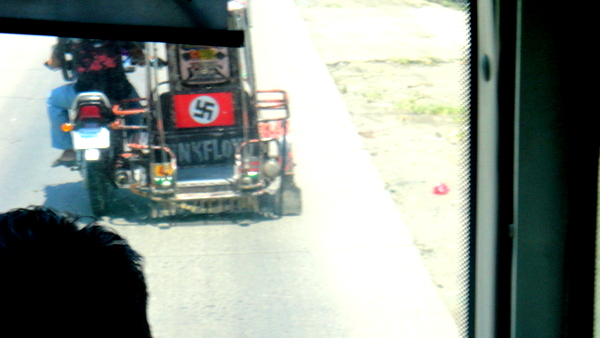 Here's a look at one of the plentiful sugar cane fields we saw on our trip. Later on, we encountered some workers harvesting the sugar cane fields but I wasn't able to get that picture in time. Remember, I'm a 62-year-old geezer and my reflexes are slow.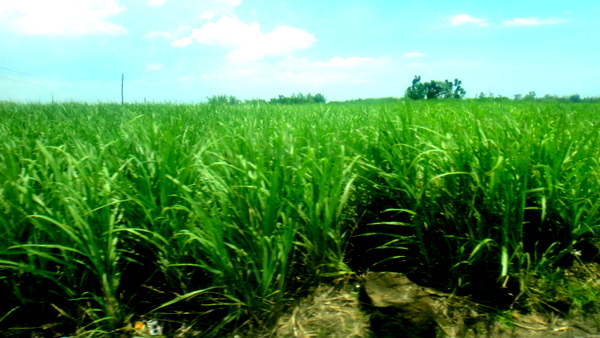 We passed up the tricycle shown in the next picture. I noticed that many of the trikes in Bacolod had the canopy on top which is something we don't see on our home province of Guimaras.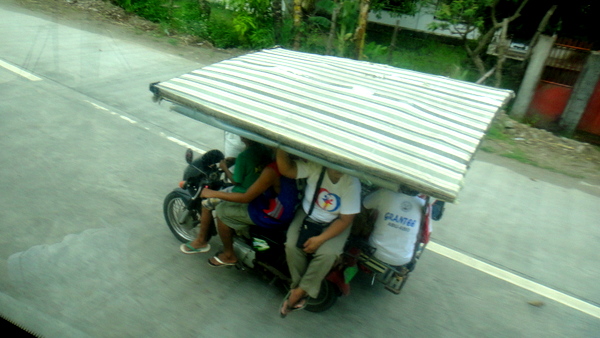 It was our first trip through Bacolod and I was impressed by the pleasant scenery. Not a lot of traffic and the tricycle shown above is one of the few vehicles our bus actually passed up. We encountered several private vehicles along the way, but probably no more than half a dozen.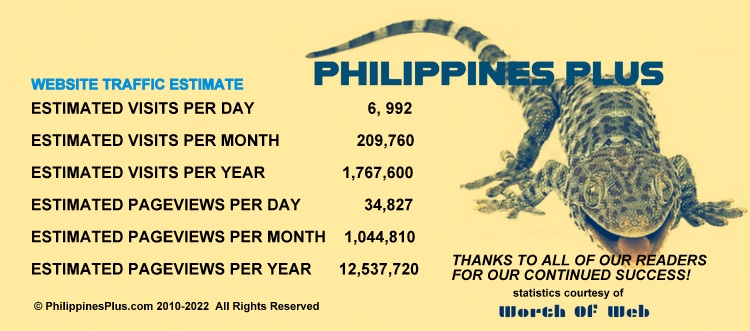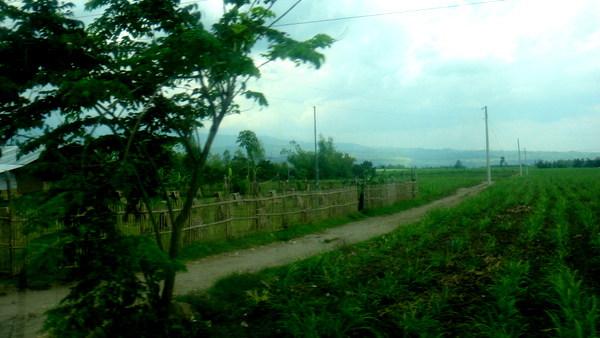 There was some road construction, seen in the next photo, but it didn't really slow us down much. Our driver always seemed to navigate the road at a safe speed and made his way through numerous hairpin turns as we approached the mountains of Bacolod.
Beautiful mountain views of Bacolod could be found on the trip to San Carlos City. My asawa, who had never seen them before either, thought the mountain range was bigger than ones she had seen before in Baguio.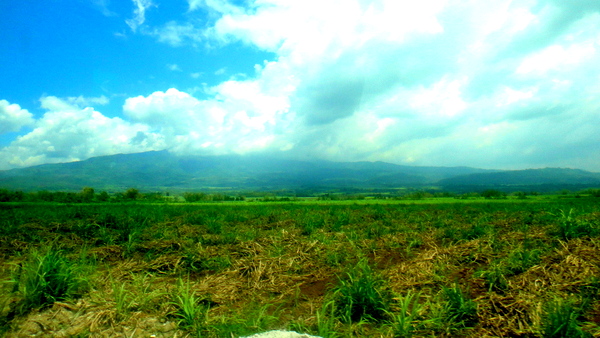 After 90 minutes on the road, our driver stopped at a sari sari store where many folks, including my asawa, took advantage of the comfort room. But of course, the majority of the Filipinos took to the traditional way of taking a pee as shown below. (No pee-pee's were harmed…or touched… during the filming of this shot.)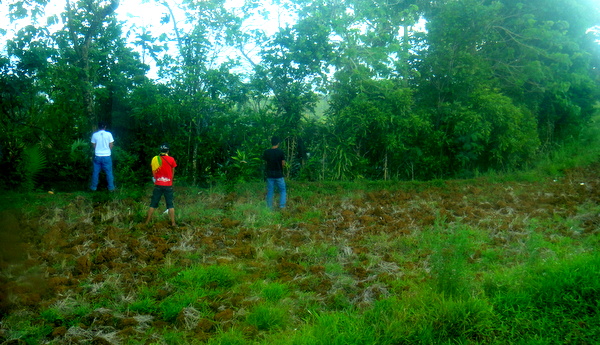 After almost three hours on the road we were approaching the first leg of our journey to from Bacolod to Cebu on our Ceres bus adventure. This beautiful rice terrace, in the next photo, is just another example of the absolutely beautiful scenery we saw on this first part of our trip.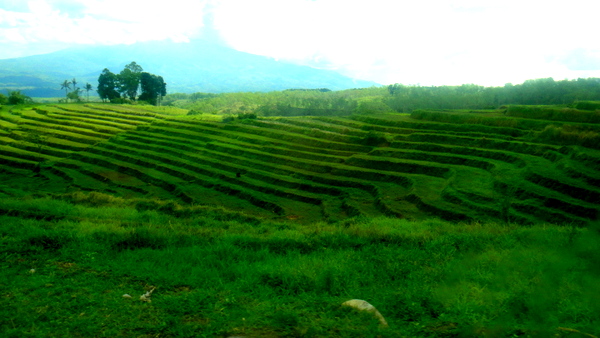 We soon arrived in San Carlos City as we prepared to board the ferry for the second element of our expedition to Cebu.
Next up, the ferry ride to Cebu.