Soulful Sunsets in Beguiling Boracay: This crusty old expat has never experienced such beautiful settings of the sun in the 64+ years I've lived on this spinning globe called Earth.
I've witnessed sunsets at Glacier Park in Montana. I've seen the sun set over the Badlands of South Dakota. I've seen the beauty of a sunset in Yellowstone National Park. But as phenomenal as those awe-inspiring events were, I've never seen more stunning sunsets as we walked the white sand beaches of Boracay.
Despite the crowded beaches of Boracay, the peace and solitude I felt was akin to those spiritual moments in Glacier, South Dakota and Yellowstone. While no bison roamed the beaches of Boracay, there were a few hefty tourists who had obviously spent too much time at one of my favorite eateries at Station 2, Johnny Rockets.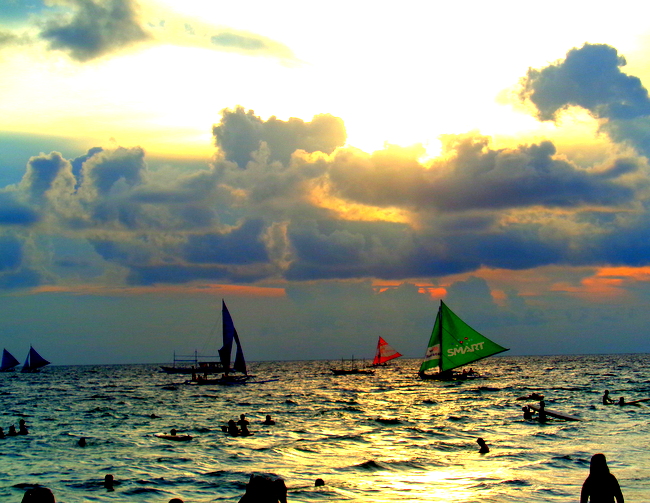 Many sailing vessels were outright commercials for their respective company such as the Smart rig shown in the photo above. But I didn't mind the commercial or even the crowds as Mother Nature started doing her magic show on Boracay Beach, Station 2, as depicted in the following pictures.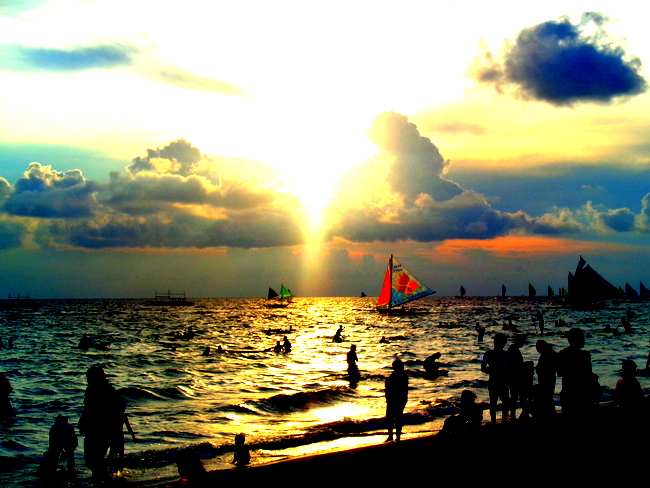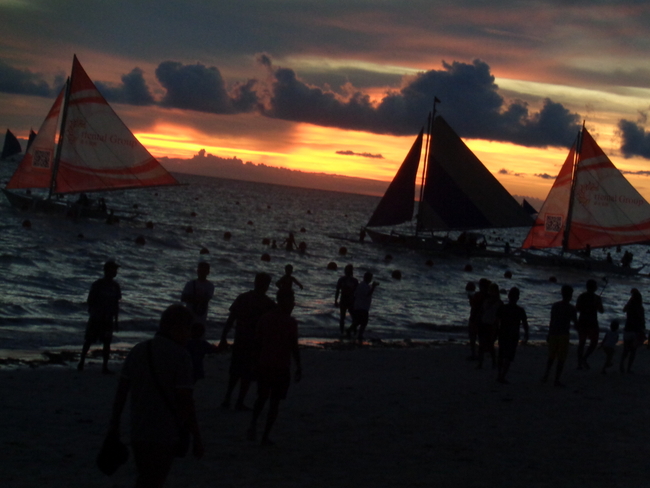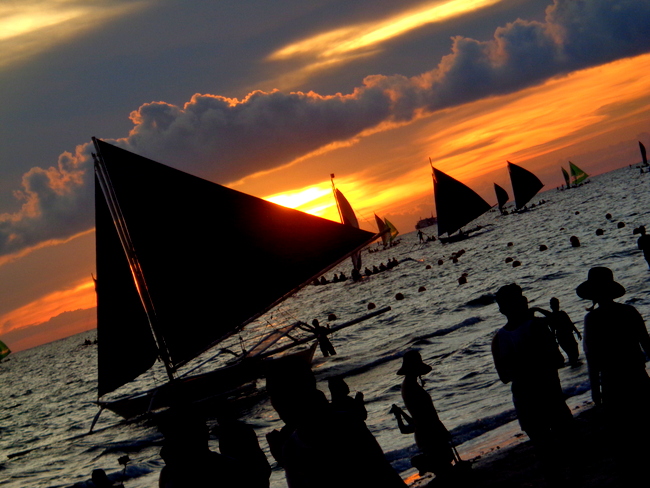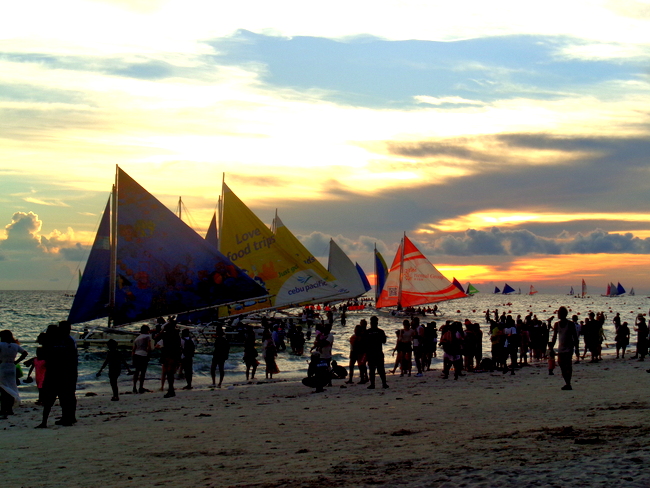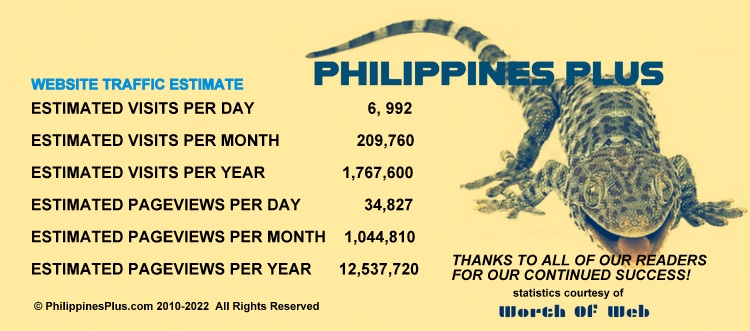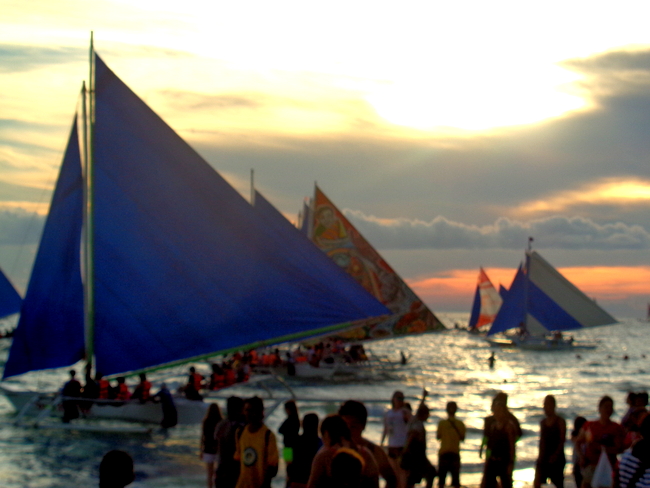 My little SonyCyber Shot with 8X zoom did just fine for me. I like the convenience of a small camera that easily fits in the roomy pockets of my cargo shorts.
We spent three evenings at Boracay watching the sunsets. My lovely asawa and her sister Marjorie are featured in the next picture. They were hopping in the air as our niece Shaina tried to catch them in mid-air.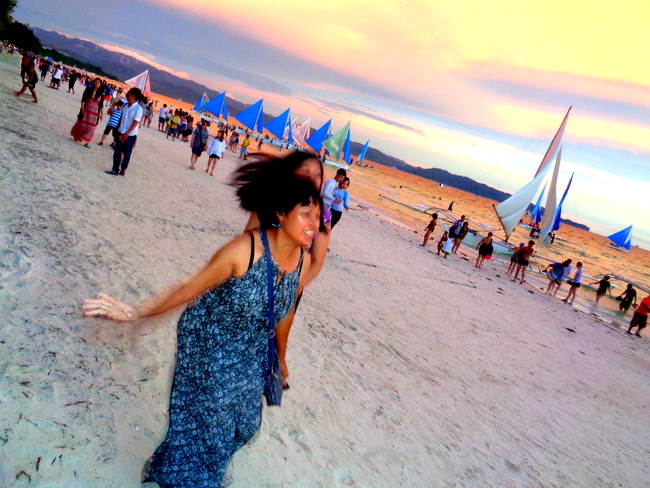 My spouse and niece Shaina are in the next photograph. Shaina, normally very reserved and quiet, pronounced Boracay as simply "amazing."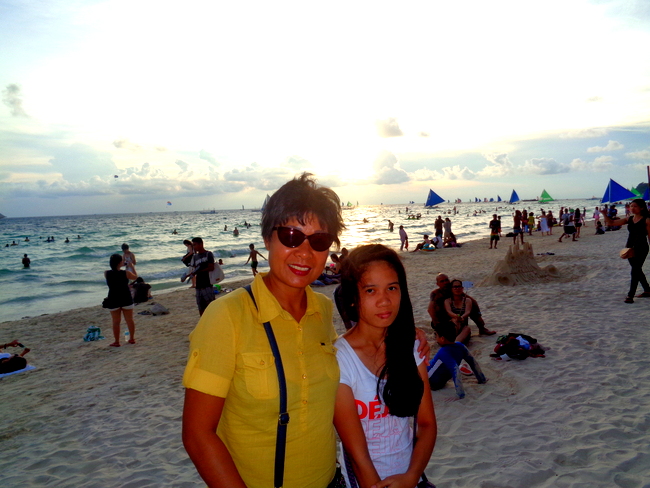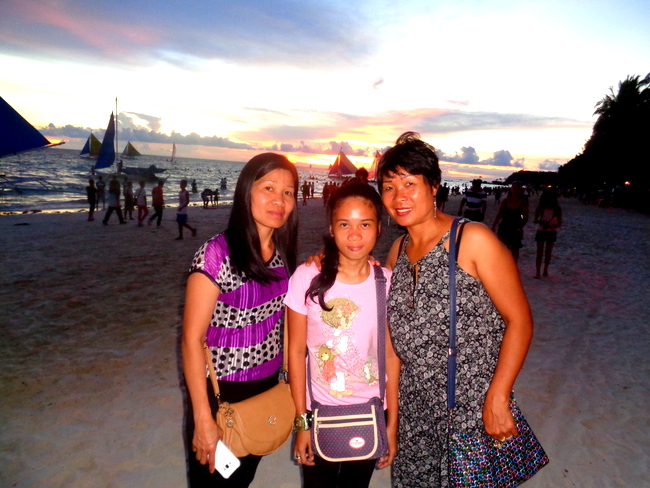 And here's Shaina's Mom, Marjorie, on the left, on leave from her job in Kuwait as a domestic helper. My always beautiful wife is shown on the right. Experiencing the soulful sunset at beguiling Boracay was definitely the highlight of our trip to this paradise in the Philippines and it's something that will be etched in our memories forever.