It's time for another look at our new garden in the Philippines. Along with our major swimming pool project and brother-in-law Joery's painting of our new home's exterior, my lovely asawa is continually adding new plants, pottery and flowers to our landscape.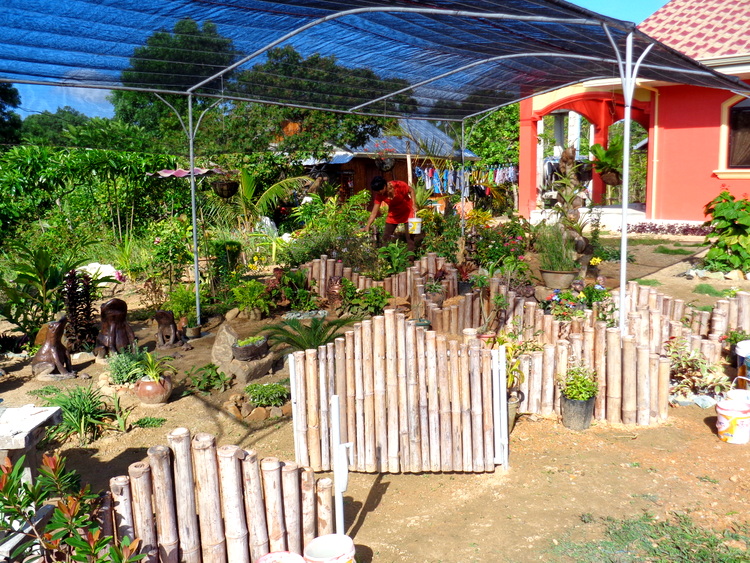 Gardening is my spouse's passion. She calls the array of flowers and plants she tenderly cares for her "babies." I backed up our Ford Ranger XLT the other day and accidentally ran over one of her "kids." I was in the proverbial "dog house" for the rest of the day.
We've added a netting draped over a frame made of GI pipe that our resident welder JoJo manufactured along with one of our workers, DP, brother of our live-in helper Mera. The cover helps protects plants that do not need full sun, but require a mixture of sun and shade.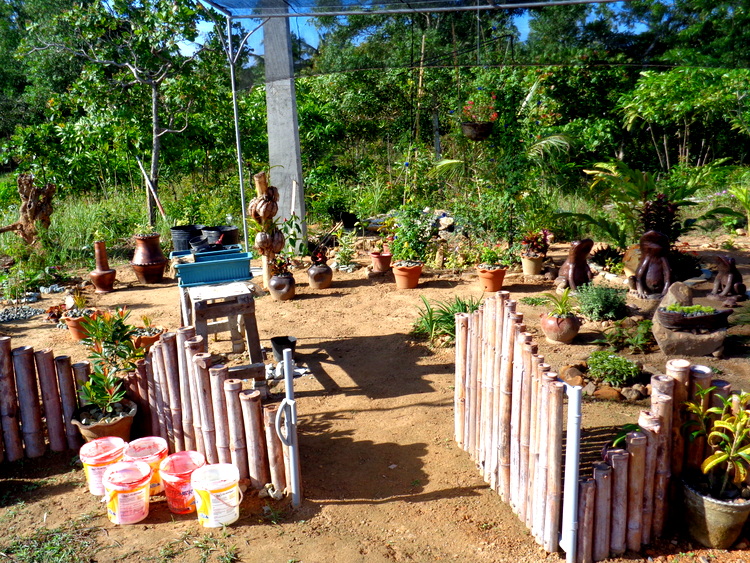 A new bamboo fence surrounds part of the new garden area that was built by my wife along with some help from our nephew, Sherwen.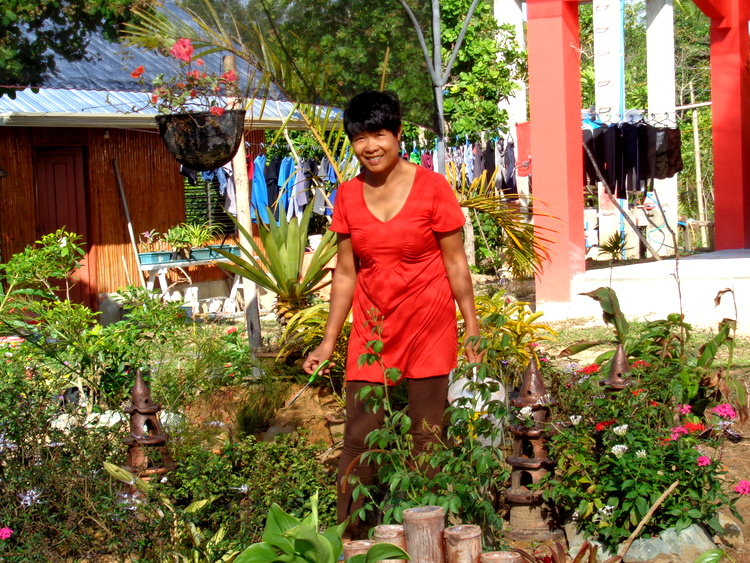 My wife poses for this picture in her garden area, sans make-up. She only slaps on the warpaint when leaving our home to buy fish, vegetables or meat at our local wet market in Guimaras or when we go shopping in Iloilo City. The last few days, however, we have been hailing our local fish guy who roams the area on his motorcycle hawking fresh fish caught early that morning. Saves an extra trip into town sometimes.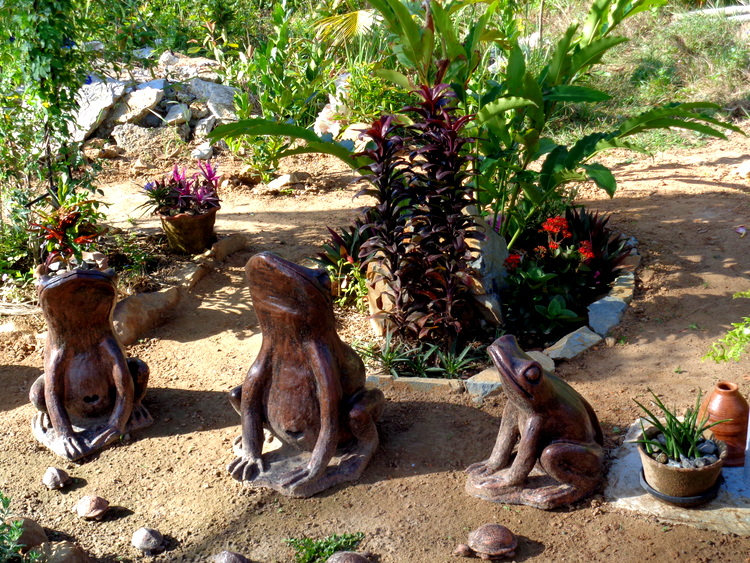 We've acquired some new pottery items from RGL Pottery such as the three frogs shown above. The frog in the middle is quite large and had to be carried to it's new home by two men.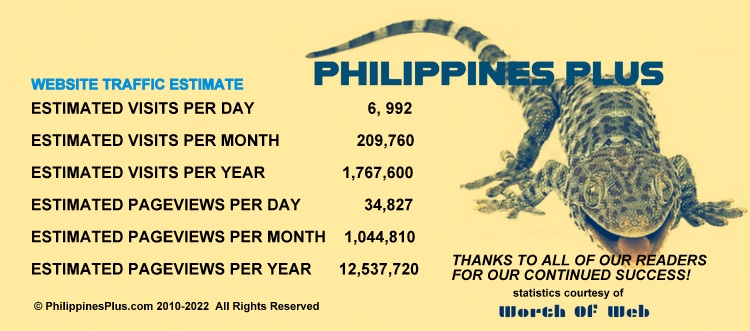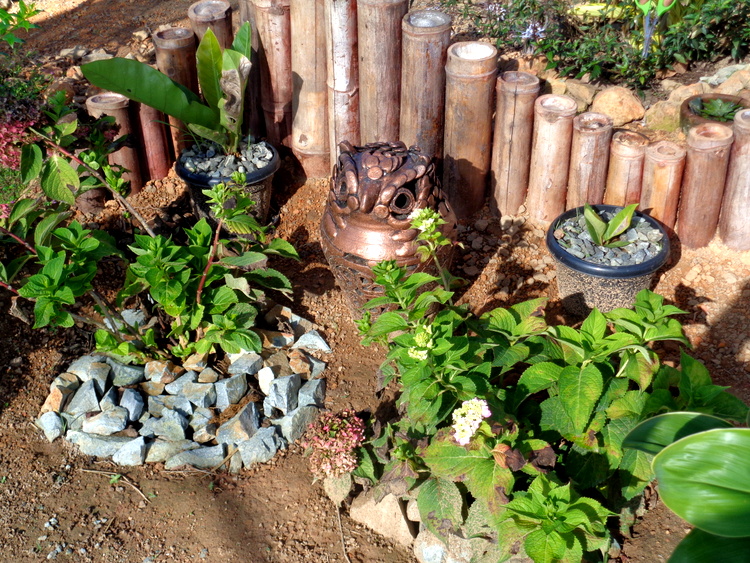 A new owl, also purchased by RGL, is seen resting in the picture above. Most of the pottery we order from this Guimaras establishment is bronze-colored, per our request. We like that color scheme for the garden, though we did ask to have the frogs painted green. That request must have gone unnoticed by the pottery place but we decided to leave the frogs as is.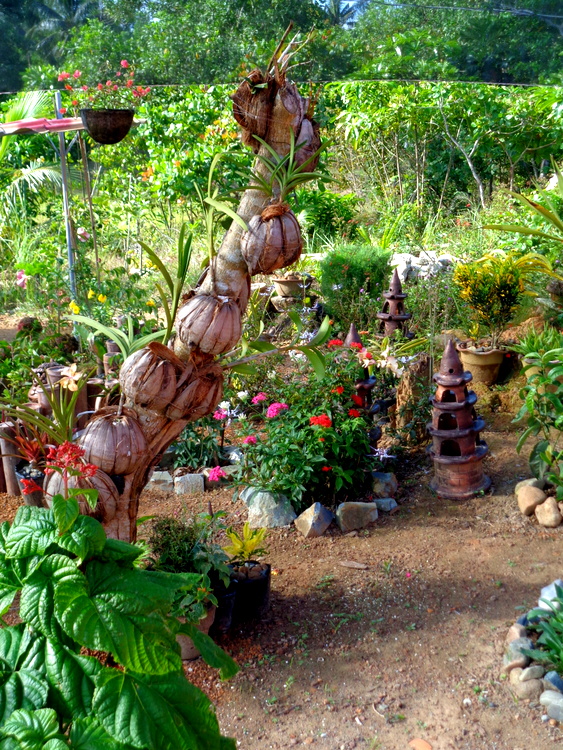 Here's a look at some orchids my asawa has planted in coconut shells. Orchids are one of my wife's favorite flowers and she has dozens of them planted in our Guimaras garden.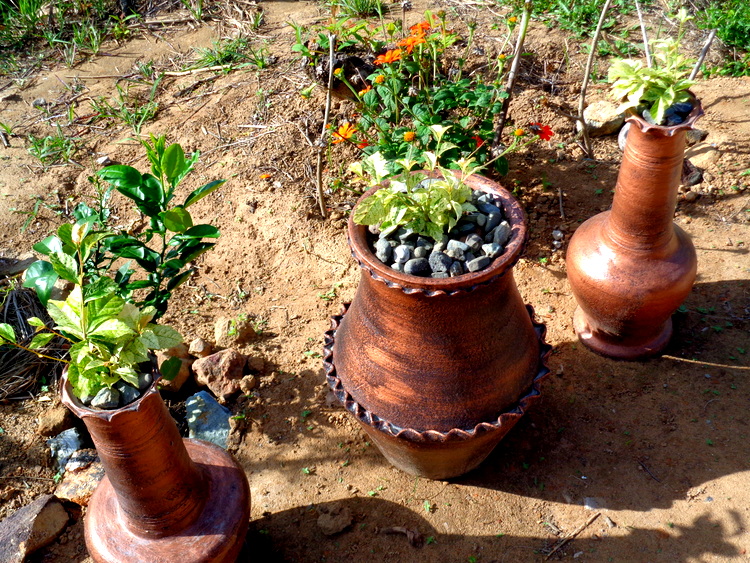 These are a few of the new flower pots and vases we ordered from RGL Pottery.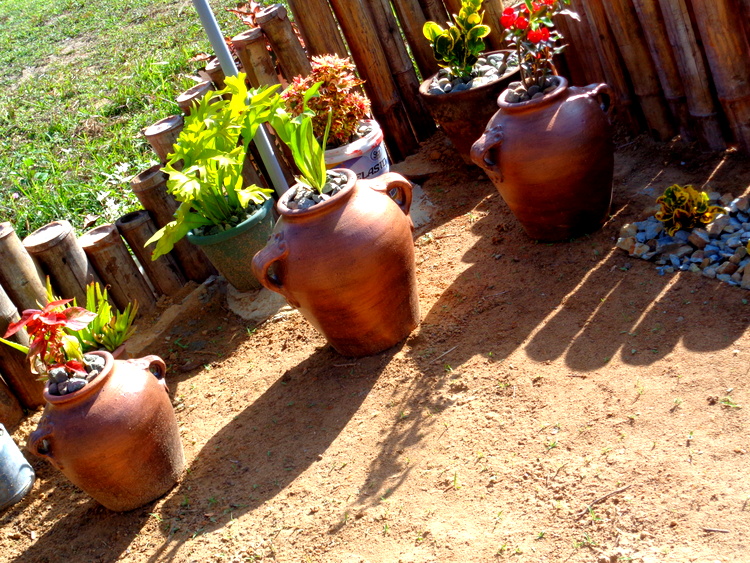 My spouse liked the ceramic boat featured in the next picture so we ordered one of them.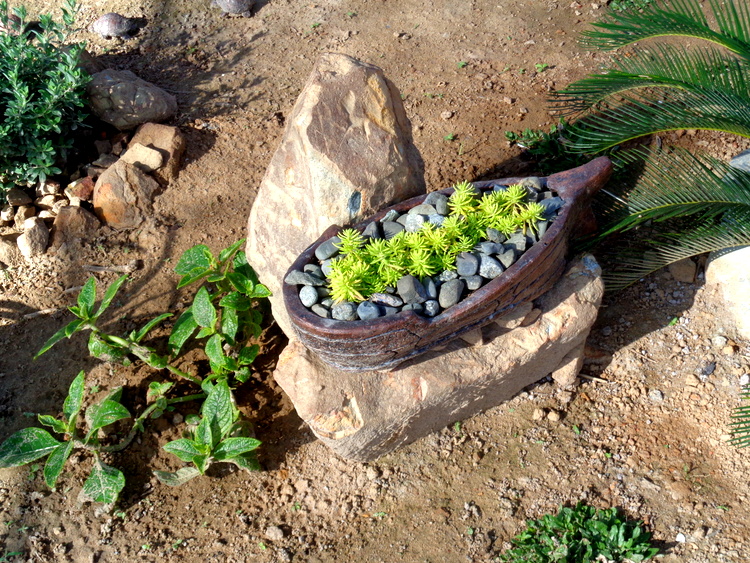 The next photograph reveals a bamboo flower bed my spouse made several weeks ago. She loves to recycle materials and hates to waste anything. The bamboo was left over from the construction of our new home in the Philippines.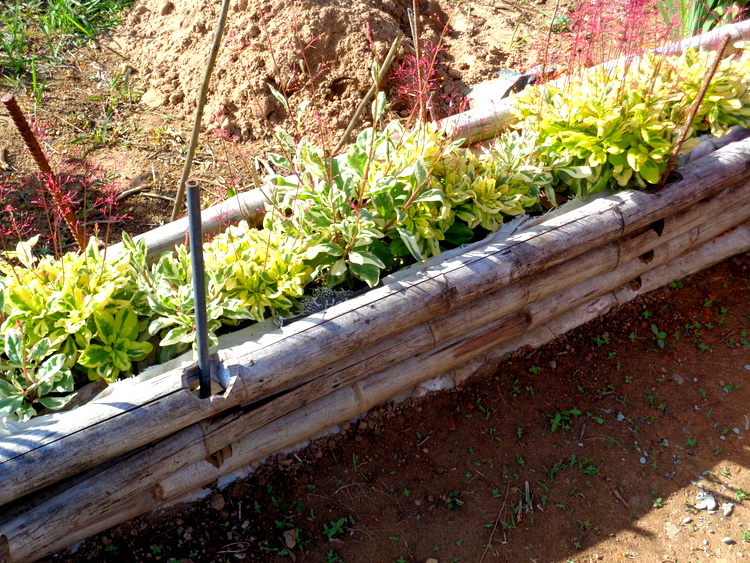 Future projects will be the installation of an electronic gate that will open via remote control. This will come in quite handy especially during the rainy season. At the time the gate is completed, we will also have a wall in front of the property with stonework we admired when we lived in Iloilo at the Savannah Subdivision.
All of the fences surrounding our 13,500 plus square meter lot will be upgraded to include cyclone fence along with the present barbed wire. My asawa is in the process of planting trees along all the fence lines to give us even more privacy and security.
We also will be placing a regulation-sized basketball court on our lot which will be enjoyed by our nieces and nephews. It will also provide me with some exercise as I plan to get out there and shoot some hoops myself, despite my advancing age.