Living a simple life in the Philippines is not that difficult, especially if you reside in a rural province like my asawa and I retired to over six years ago. My wife grew up in a nipa hut with a dirt floor. The house didn't have any modern luxuries such as electricity and running water. Here's a look at the region of Guimaras, our island province home known for the sweetest mangoes in the world, which my spouse shared with eight brothers and sisters and her two parents, along with pythons and an assortment of lizards.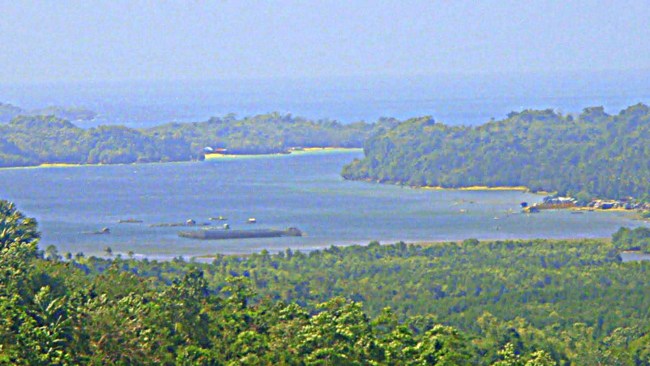 My asawa's simple life included encounters with invisible elves called duwendes and evil, shape-shifting flying demons, aswangs. It made life interesting.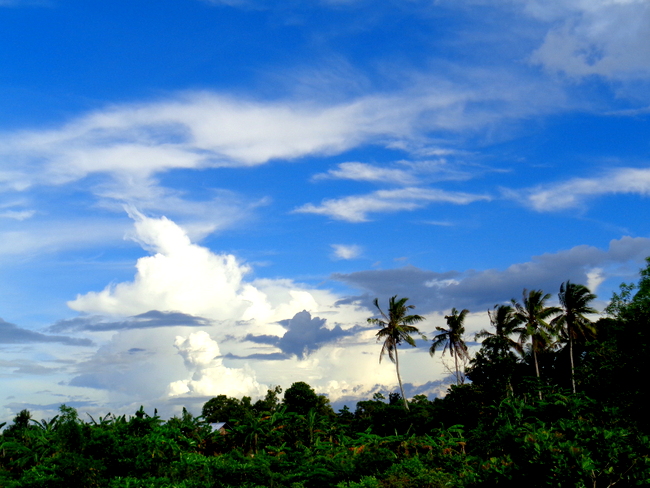 Now my spouse of almost 16 years and I live on a 13,500 square meter property, with beautiful blue skies and coconut trees swaying in the distance. Our nephew, shown below, had a week off for semester break recently and spent part of it weeding our backyard.
Sherwen also had the unenviable task of bathing his 80-something Lolo, grandfather, every morning during his vacation. I sincerely doubt that many teens in the States spend their free time giving their grandpa a shower. Our nephews do this chore without complaining and without being told.
As part of our Living a Simple Life in the Philippines, my wife and I occasionally take walks outside our property. While the paths we now traverse are not the muddy, cow poop-laden roads we experienced at our "subdivision" back at "The Compound," the first residence we moved into upon our retirement, we find the views quite relaxing.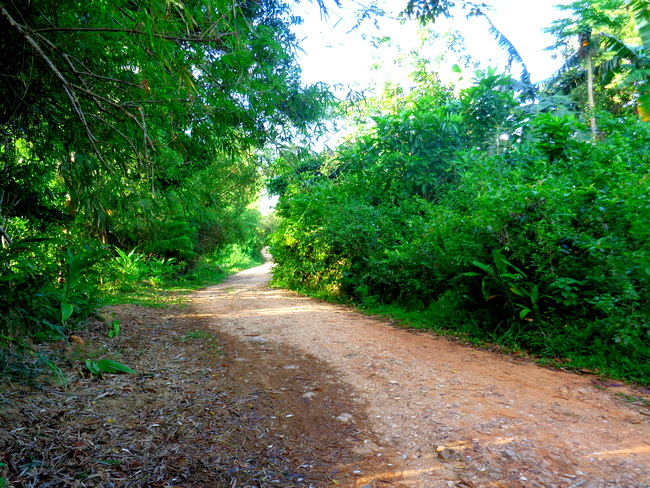 Not much cow manure on our new road nor much traffic unless it's time for the local schools to begin their morning classes. Though there have been online newspaper reports of a crackdown on the wearing of helmets in our province, the majority of motorcyclists I've seen don't wear any.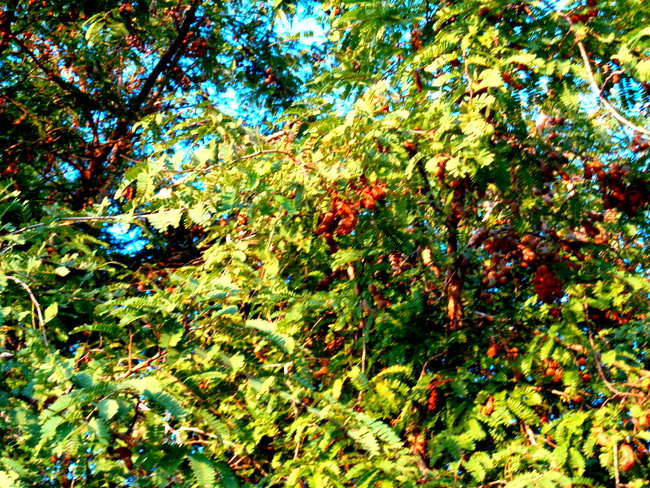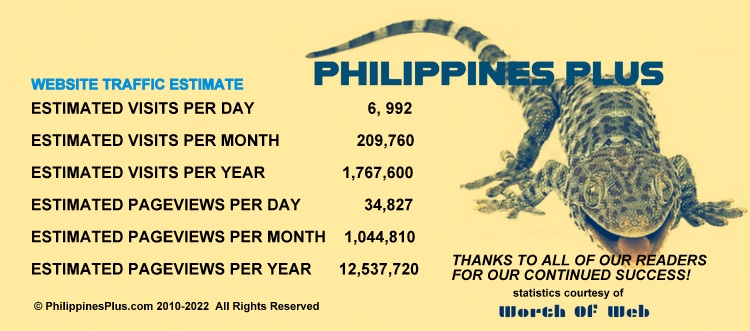 This is a tamarind tree. The tamarind tree produces edible, pod-like fruit seen above.  Tamarind is the main ingredient of the popular Filipino soup, Sinigang, characterized by its sour and savory taste. A simple dish perfect for a simple life.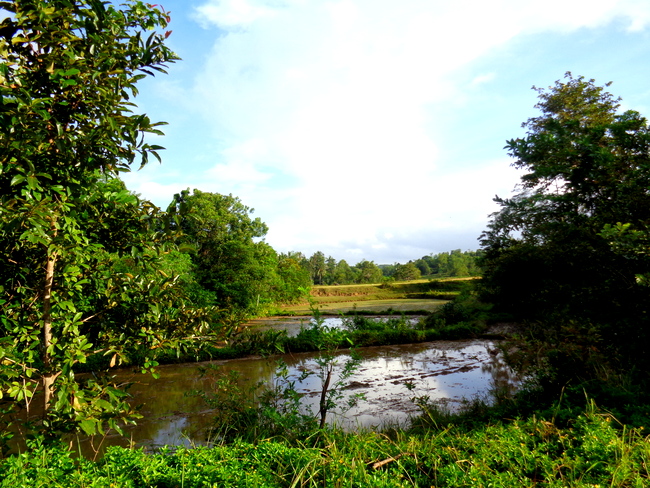 The above photo was taken a couple of weeks ago. The rice fields shown above were somewhat flooded but we haven't had any substantial rain for almost a month. Our local agriculture department is attempting to persuade more rice farmers in Guimaras to plant watermelon, which uses less water.
Farmers in the municipality of  Sibunag in Guimaras are slowly shifting to high-value crop production from rice production as El Niño continues to threaten farming on our island province.
Mayor Luben Vilches said more farmers in Sibunag are planting their rice fields with watermelon instead of water-demanding rice.
"Watermelon is the most profitable investment in Sibunag now," he said.
Ten percent of the town's agricultural lands are tilled for rice production. (Source: Panay News)
With rice being one of the staples of many Filipino and Asian diets, I don't know how successful this watermelon growing campaign will be.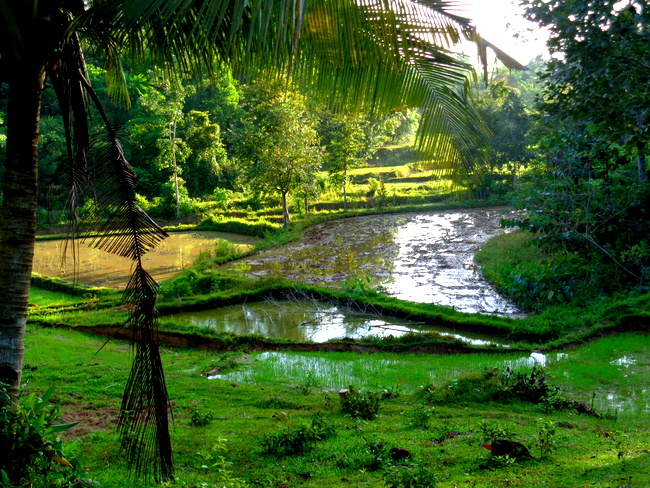 Check out the carabao. My spouse tells me the beast covers himself with mud, which acts as a sort of sunscreen and helps keeps insects away.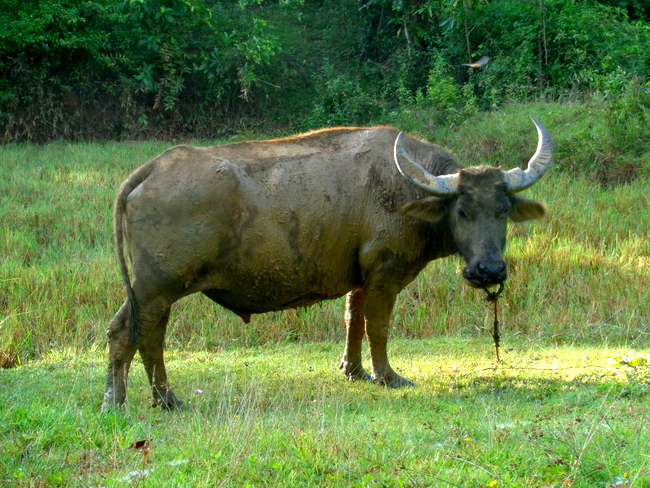 No simple life in the Philippines would be complete without a visit to the local sari sari store such as the one my wife and I pass by when we take our morning walks. The proprietor is actually quite a friendly lady, though she does seem caught off guard by my picture taking.
However, the owner has told my wife that I am "quite polite" and always gives us free vegetables whenever we stop.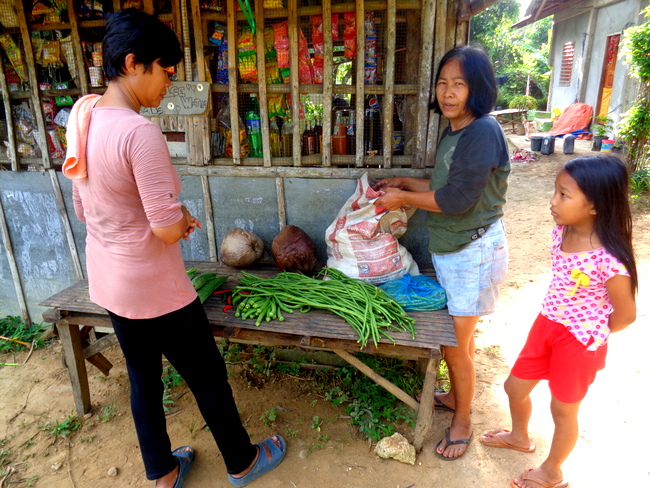 Is the simple life for you? Check out my E-book, The Philippines Expat Advisor, and discover how you can begin living your own amazing simple life in the Philippines, easier, faster and cheaper.
Use the code "simple life" (without quotation marks) and buy the guide for 50% off for a limited time only.