Iloilo to Boracay: The American Expat in the Philippines. Apologies for not having any recent posts but my lovely asawa and I, along with niece Shaina, and sister Marjorie, who was on vacation from her job in Kuwait, visited one of the most beautiful beaches in the world, Boracay.
Now you might wonder why the crusty old expat would take another vacation since we recently returned from two visits to the Queen City of the South, Cebu.
Truth is, Marjorie, mother of Sherwin and Shaina, our niece and nephew that reside with us in our new house in the Philippines, was bored. My wife's sister has been working in Kuwait as an OFW, Overseas Filipino Worker, for over six years and hasn't seen her children since she left the Philippines.
Marjorie is used to working all the time and I thought she deserved a break. Regular readers of Philippines Plus will know that I am on a perpetual vacation and excel at doing nothing.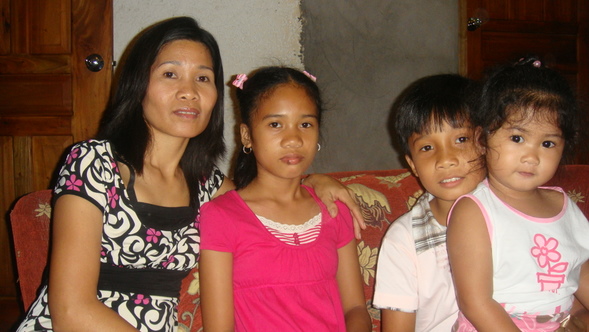 Marjorie, Shaina, Sherwin and JalAmiel from years past
We had first decided to take a trip to Dumaguete, a university city situated on the plains of the southeastern coast of Negros Island near the mouth of the Banica River. Dumaguete, ranked as the 9th Best City in the World to Retire by US News & World Report, was a place my asawa had wanted to visit before we decided on a return trip to Cebu with another niece and nephew in Guimaras.
I scoured Al Gore's World Wide Web searching for the best travel options to Boracay, said to have some of the most beautiful beaches in the world. Flying there was not an option, too expensive to book a trip at the last minute.
So I checked out other ways to visit Boracay from nearby Iloilo and decided we could travel by bus or van to Caticlan, Aklan. The bus route terminates at Caticlan Jetty Port, which is a mere 10-minute ferry ride from Boracay Island.
I walked into our living room and announced that I had a Plan B.
"What is your 'Plan B'?" my ever-patient wife inquired.
"Boracay!" I exclaimed.
A crackle of electricity sung through the air. I had accidentally blundered my way into scoring major points with my asawa.
Well, OK, maybe it wasn't that accidental. My spouse and I have talked about going to Boracay before.
We took off the next morning. Our crew of four, my wife and I along with Marjorie and Shaina hopped on a banca boat from at Jordan Wharf from our island province home of Guimaras to nearby Ortiz Wharf in Iloilo City. Sherwin did not want to go. He's been too busy standing by a window checking text messages from his Facebook girlfriend and opted to stay at home.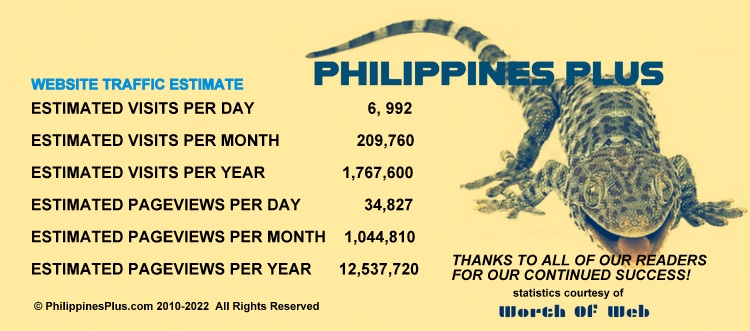 From Ortiz Wharf we took a taxi and asked the driver to take us to Tagbak Terminal, the largest land terminal in Iloilo and a popular transit point for Boracay-bound tourists, according to the Explore Iloilo website. It was only supposed to be a 150 peso ride to the terminal.
The driver began asking my asawa some questions in the local language, Hiligaynon, often referred to as Ilonggo.
We passed up Tagbak Terminal and stopped at a transport company/convenience store 25 more pesos away. We immediately were met by a man in the next photograph who had waved us in.
We were soon whisked away into a waiting passenger van faster than Chris Christie heading for an all-you-can eat buffet table in New Jersey. Turns out my wife didn't want to take the Ceres Bus at Tagbak Terminal and opted to take a passenger van at this location for private transportation vans to Boracay.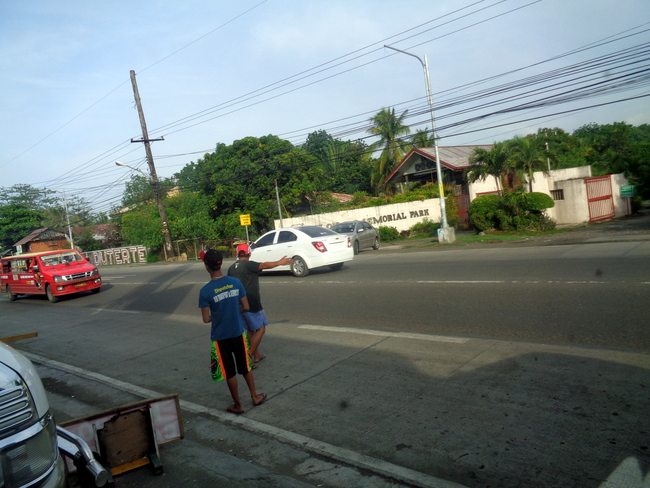 The van's fee to Caticlan was only 350 pesos each for the almost five-hour trip so I couldn't complain plus it had air-con, another big plus. It wasn't long before the 15-passenger van took off though it wasn't full. We had other passengers to pick up.
We sat in the back but should have sat right behind the air con vents in front of one row of seats. I though the back row would have more leg room. It didn't. On our return trip home we sat in the first row of seats, not the front seats, and had plenty of room behind the driver and front seat passengers to stretch our legs and put our luggage.
After one pit stop for our van driver who peed alongside the road and another couple of stops to let out passengers not going to Boracay, we arrived at the Caticlan Jetty Port about five hours after leaving Illoilo City. It was an adventurous journey as we darted in and out out of traffic and sped around slow-moving tricycles and jeepneys along the way. If you've ever been to Mr. Toad's Wild Ride in Disneyland, you have a sense of what this trip was like.
Massive amounts of people were at the port most of them spewing forth from the gargantuan passenger buses. It was the usual scene of chaos I've seen at any port in the Philippines. My asawa, along with Marjorie and Shaina, headed for the nearest Comfort Room, CR, as I waited outside with our luggage as my stomach growled. It was 1:15 pm and none of us had eaten all day.
Hopefully, we would be able to find our way to Boracay and find a place to stay and feed our bellies.
To be continued