Buluangan Foundation Day Queen contestants save Mother Earth by wearing fashionable gowns all made of recyclable materials. Captain Tom and his crew were able to witness this amazing event during a recent fiesta in Guimaras, the island province we call home.
The Queen Contest kicked off with an amazing fire-breathing display from one of the local lady boys who choreographed a dance segment for some sultry seniors.
The senior's skit was almost too hot for this website. I risk offending my advertisers with the next sizzling snapshot but decided to publish it anyway for my loyal readers to enjoy.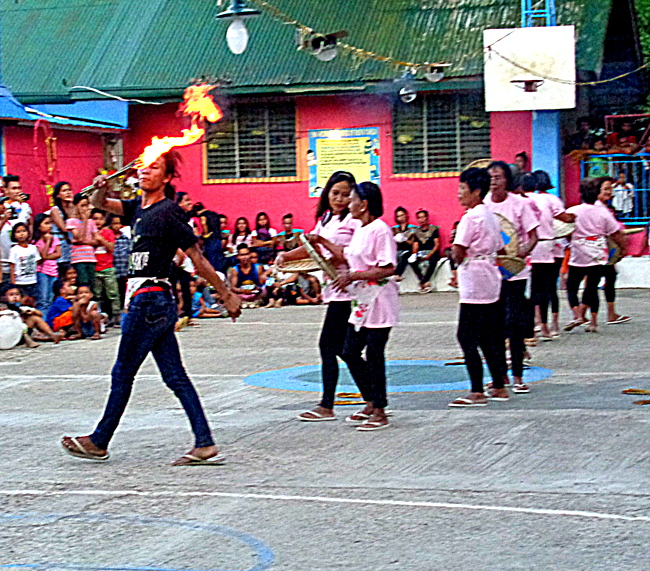 I captured one of the beauty queens smiling big for the camera. She wore a gown made of recycled garbage bags which featured pieces of a broken mirror glued on plastic 1.5 liter soda bottle caps. The Queen's Court was composed of elementary school students from Buluangan, Guimaras.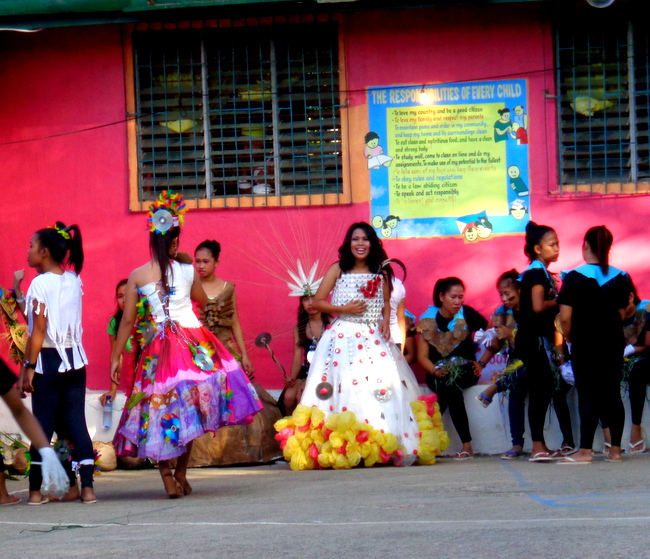 Check out the close-up of the bottle caps and broken mirror pieces in the next shot.
The next young Filipina wore an evening gown composed of plastic material from used water bottles. My wife and I were sitting outside the barangay hall where the young ladies were gathered waiting for the festivities to begin. The shy plastic bottle girl had covered herself with a piece of clothing before finally removing the garment after emerging into the crowd.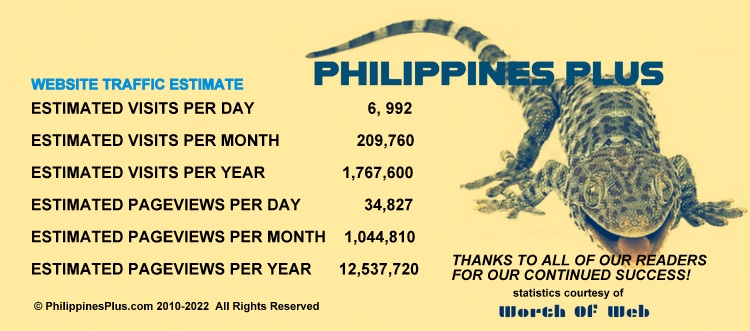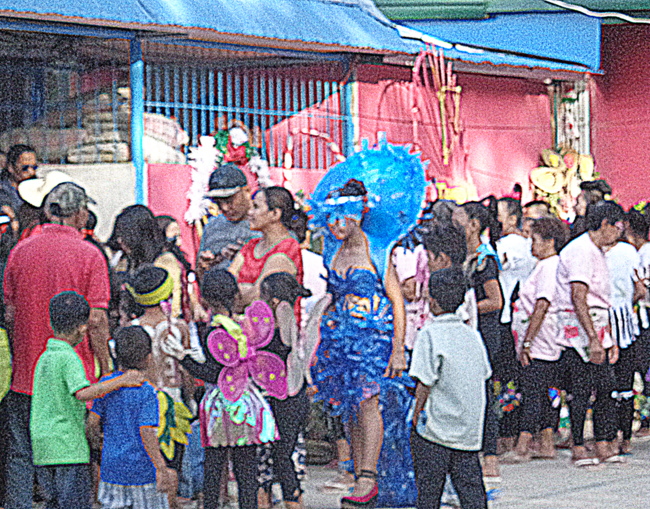 The local tanods, save the one with sunglasses on the left, who were dressed for their own dance skit, made sure this young beauty queen with the short dress made it to the stage without tripping.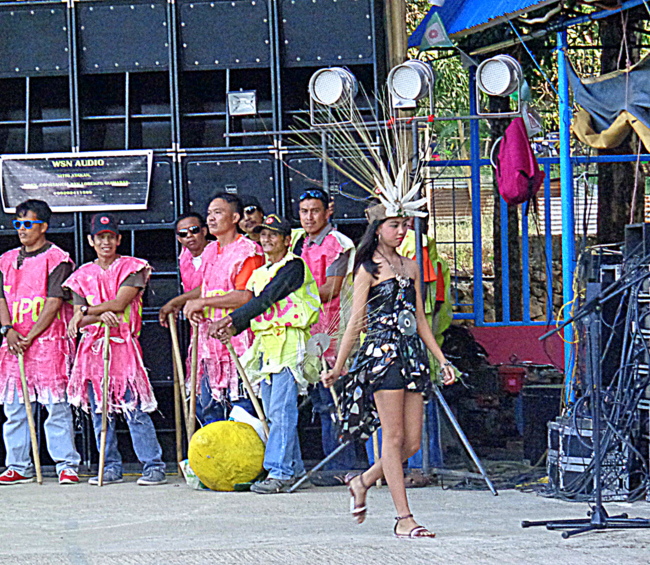 The local barangay captain was on hand to greet all the Buluangan Foundation Day Queen Contestants.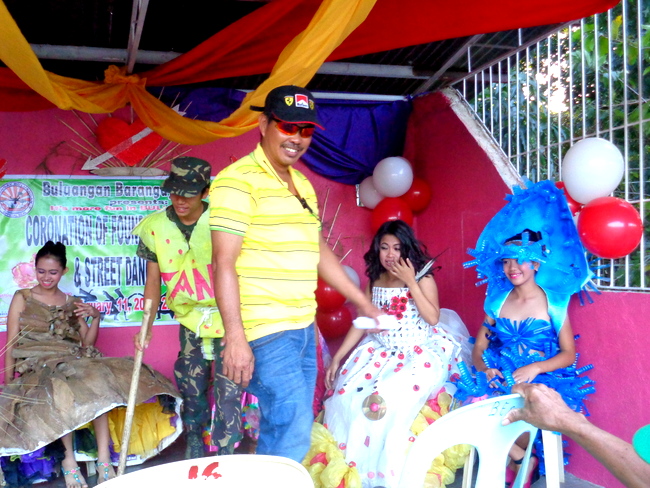 The young lady in purple, covered with CD's, waved as I took this shot. The enterprising young lady in brown, seated next to the CD girl, wore a gown composed of material from a coconut tree.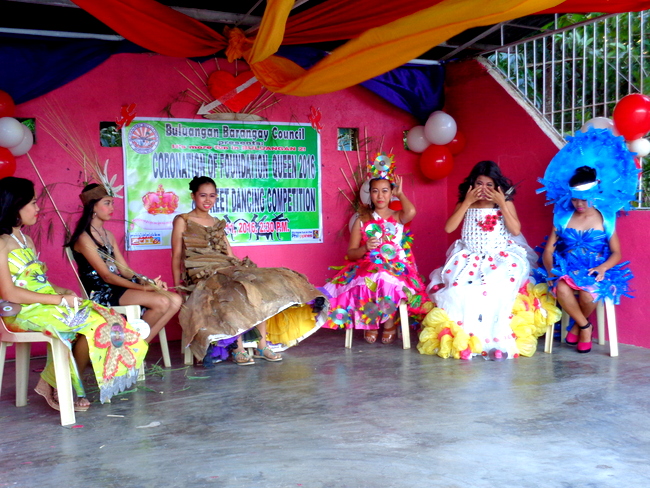 The Queen was crowned later and at the time this article was posted, I was not able to ascertain who the winner was. We had left to have dinner at a relative's house. But I give all the young ladies credit for trying to save Mother Earth with their original gown compositions.