Grand Guimaras Garden Reflections
While checking out some recycled flower pots hanging from one of our cashew trees, I decided to take the following photographs of my better half's spacious garden.  If you live in the Philippines, we moved here from Central Illinois almost nine years ago, you can have a garden 365 days a year. For a gardening fanatic like my wife, seen in the next photo with her long-sleeved work clothes, it's a dream come true.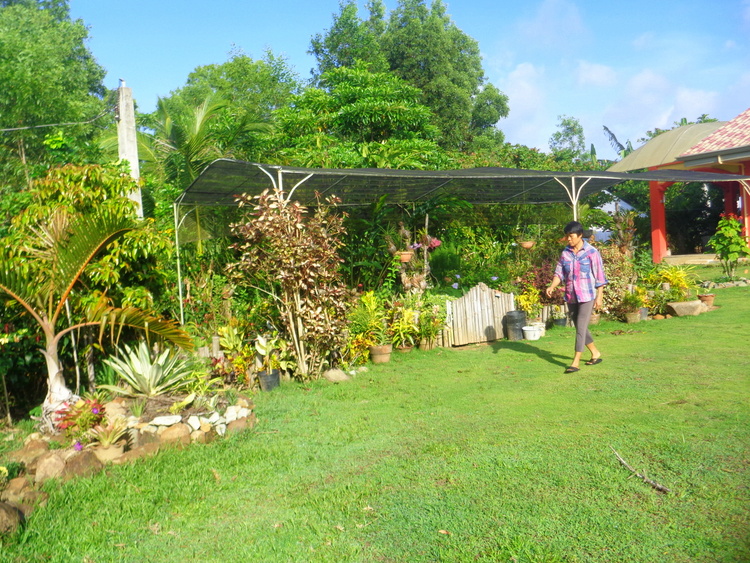 My spouse has four different long-sleeved shirts to choose from when working outside. She also wears a wide-brimmed hat not seen in this picture. Since my wife's bout with dengue fever a couple of years ago, wearing long sleeves is essential protection from any disease-bearing mosquitoes.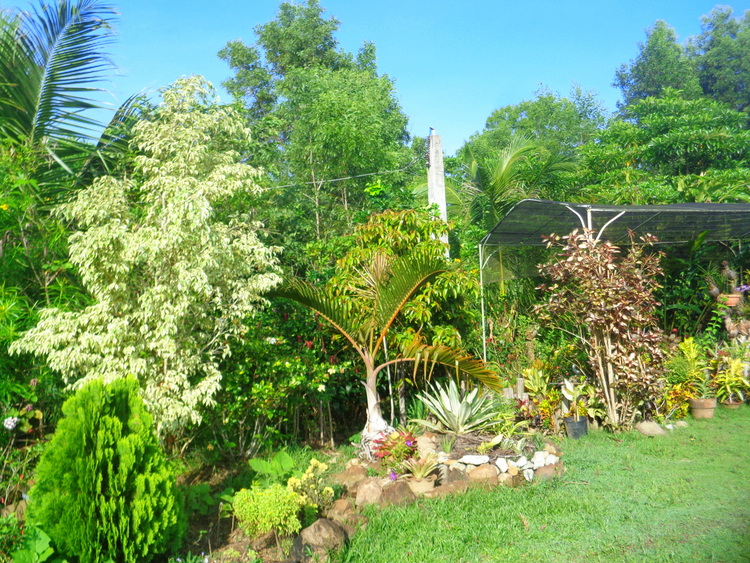 My hard-working asawa generally works in her garden early in the morning, around 6:30 am until 11:30 am. She'll take a break during midday due to the extreme hot weather and heads back out around 3:30 pm until almost 7:00 pm.
However, don't think she's busy checking her Facebook account on her Samsung Galaxy phone during her "down time." If she's not working outside, my spouse is cooking in our dirty kitchen, giving our eight dogs a bath, or washing our Ford Ranger, to name a few of her chores.
Now that our latest domestic helper has left, my wife is working harder than ever. Hopefully, we'll find a new household assistant soon to help out.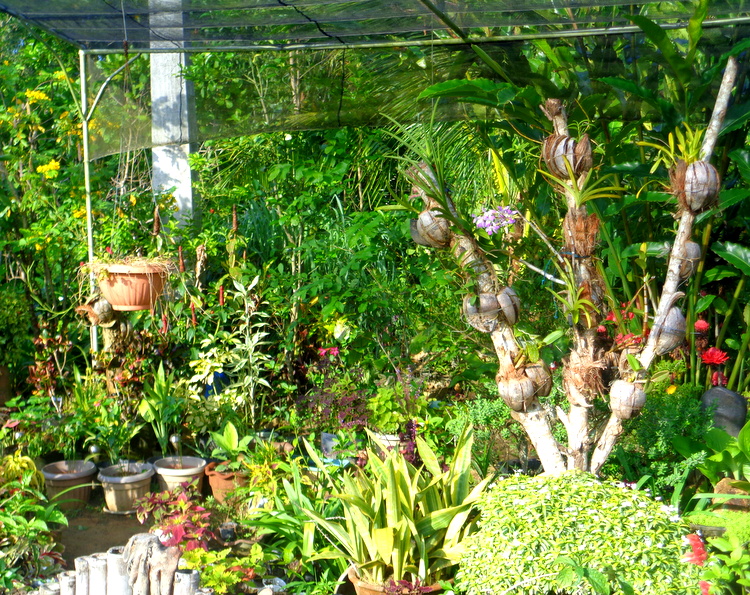 This shot reveals some of the orchids my better half has planted in coconut shells. My asawa loves to recycle materials she can use for flower pots. However, she does occasionally purchase flower pots from retail outlets or local pottery makers in Guimaras, the island province we call home.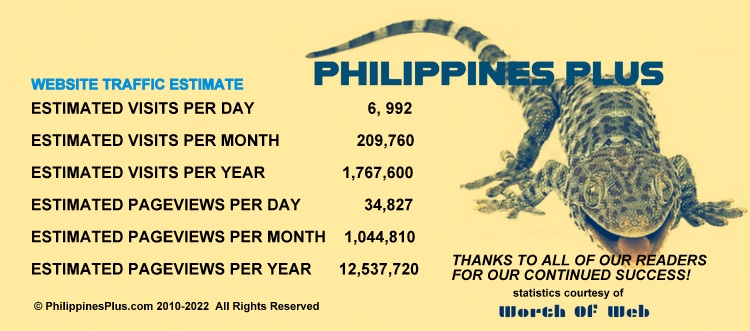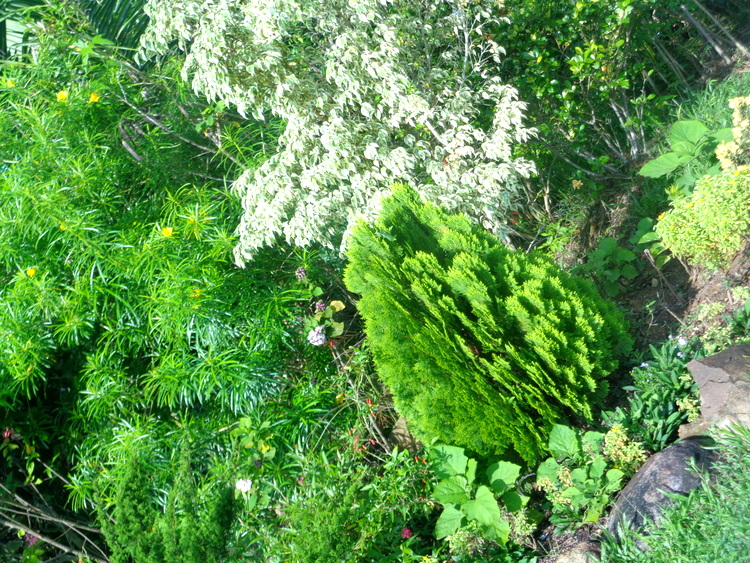 Grand Guimaras Garden Reflections
Here's a look at some of the other numerous plants and flowers my asawa has planted over the past three years in our three-acre lot in the Philippines.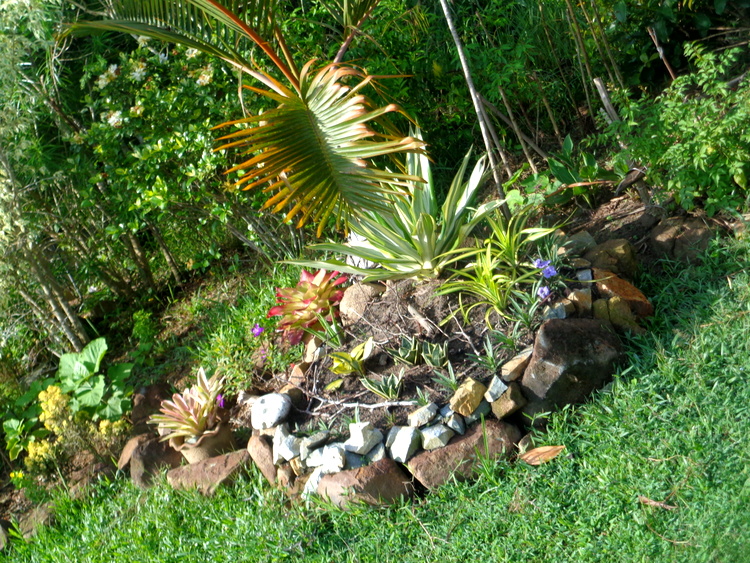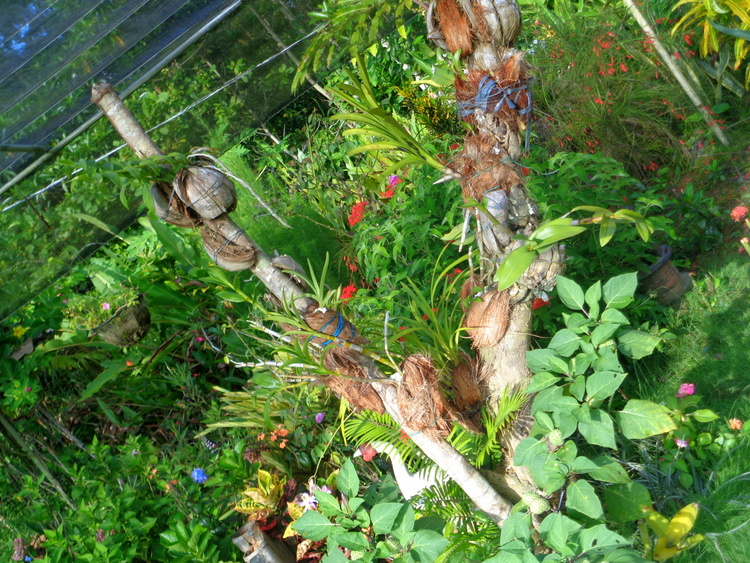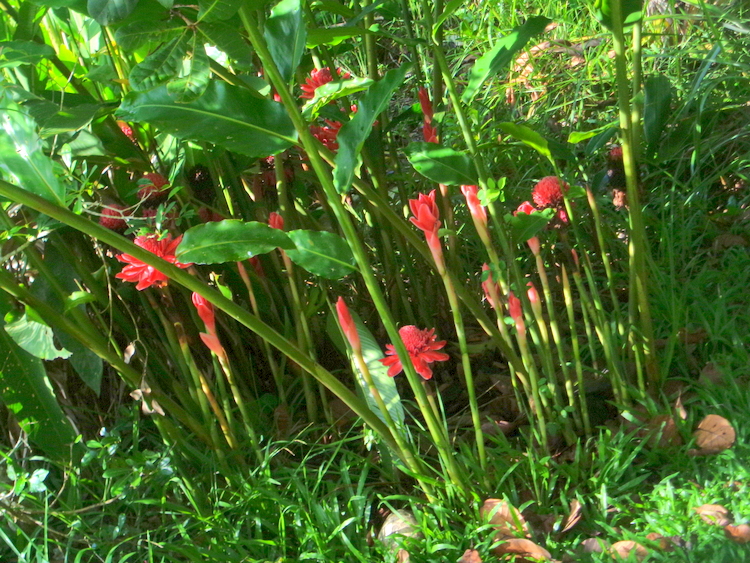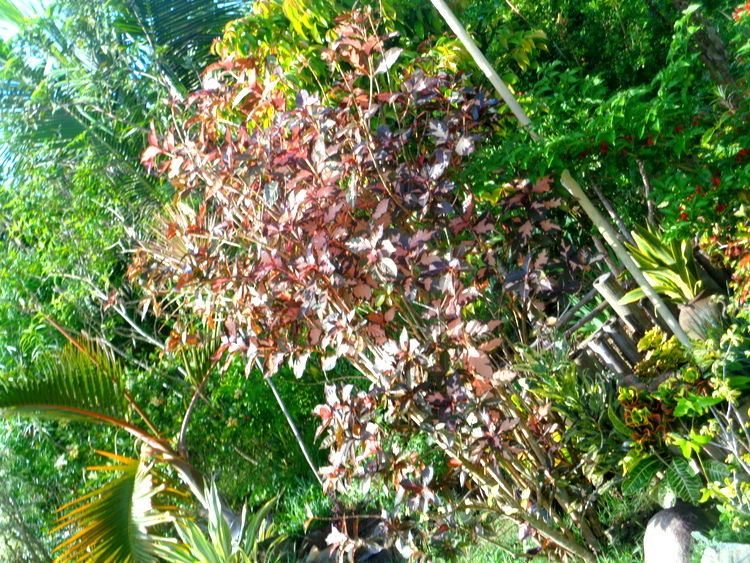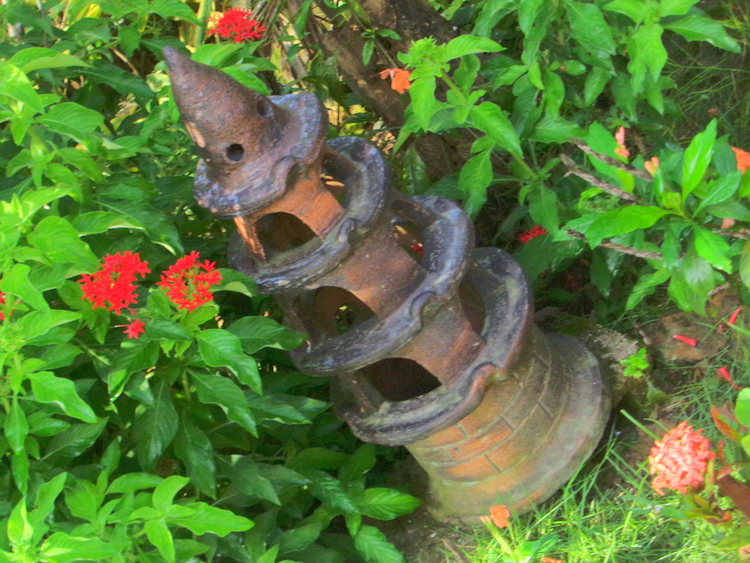 I'll close with this pagoda pottery piece my spouse purchased from RGL Pottery in Guimaras.  My wife is continually adding to her garden and calls her flower and plants her "babies." Woe to any of our eight puppies who dare to invade the garden and dig up anything!
The offending canines receive a severe scolding from my wife. (However, the dogs are probably the most pampered pets on our island province as my asawa regularly prepares home-cooked meals as we don't feed them regular dog food out of a bag or can.)