My lovely asawa and I had previously visited Iloilo City's new shopping venue for the first time back in July. Since our local energy provider, Guimelco, had scheduled another province-wide power outage for Guimaras, we decided to return this past Saturday to the new mall. "Expat's Extended Festive Walk Mall Review" offers new insights into this shopper's haven.
Scenic Ortiz Wharf in Iloilo City
After a 15-minute pump boat ride from Guimaras, our home province, we arrived at scenic Ortiz Wharf in Iloilo.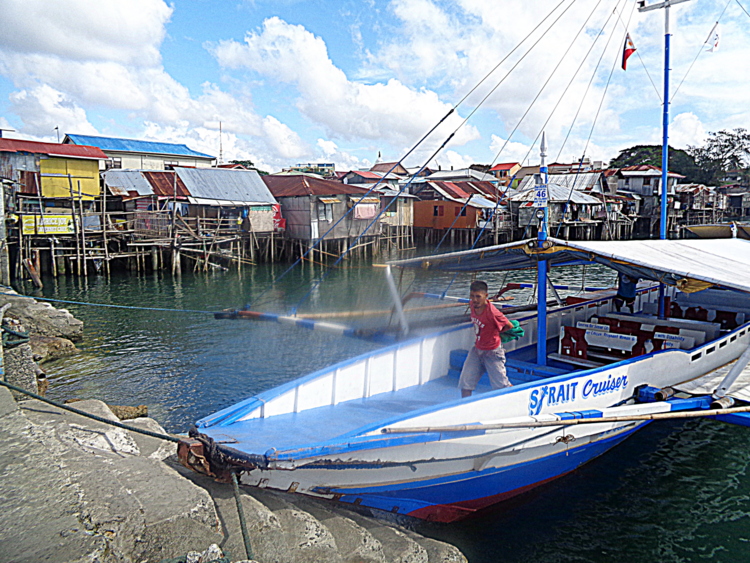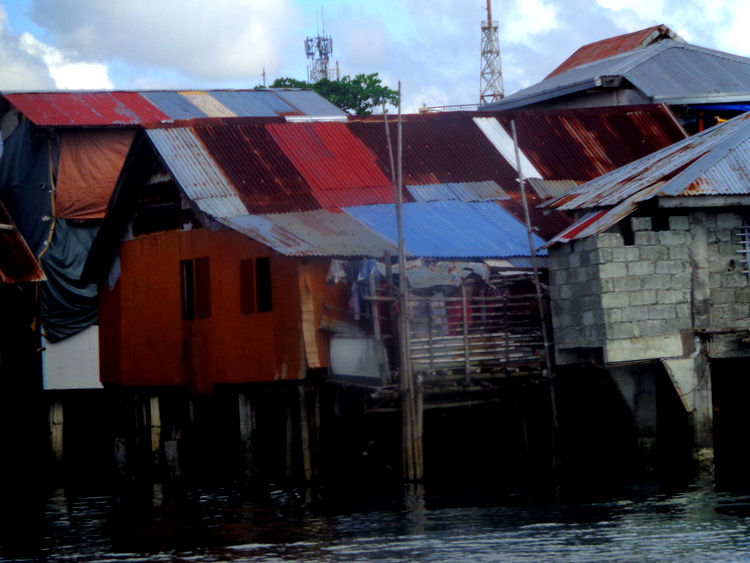 Scenic Ortiz Wharf Iloilo City
We strolled past the "Eagle House," seen above, the Ledesma House, located at the corner of Rizal and Ortiz Street in downtown Iloilo City. The Ledesma House is a signpost for passengers going to Guimaras Island via the Ortiz Wharf.
Catching the Megaworld Jeepney at Delgado
We crossed the busy street, dodging taxi cabs and jeepneys, and boarded a Lapuz PUV for 8.50 pesos each, 17¢, to SM Delgado. Outside of Delgado, I took the following shot of delivery motorcycles for Shakey's and Jollibee's.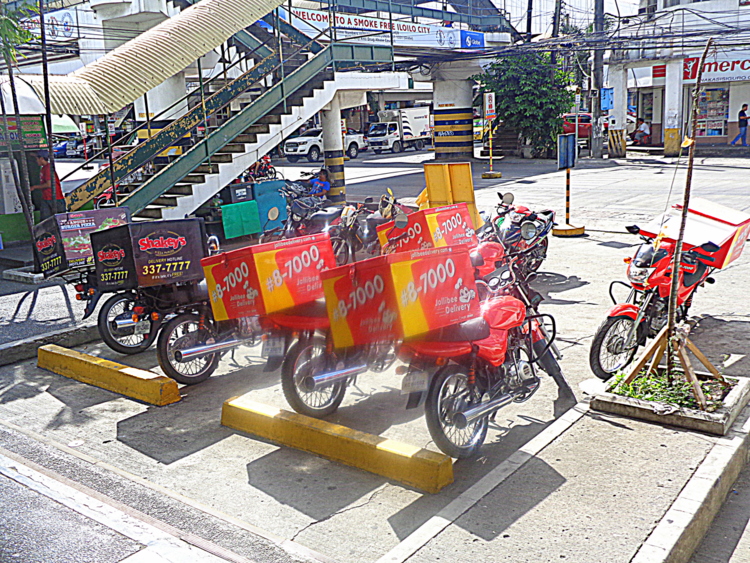 Both food outlets are located inside the SM Delgado complex.
A Megaworld/SM City jeepney takes us to Megaworld and the Festive Walk Mall in Iloilo City for 11 pesos each, 22¢. We catch a quick breakfast at a nearby McDonald's and head over to The Marketplace, which opens at 9:00 am.
Return to The Marketplace at The Festive Walk Mall
Here's my hardworking better half taking a well-deserved break in front of The Marketplace. We had previously visited The Marketplace a couple of weeks earlier during its Grand Opening.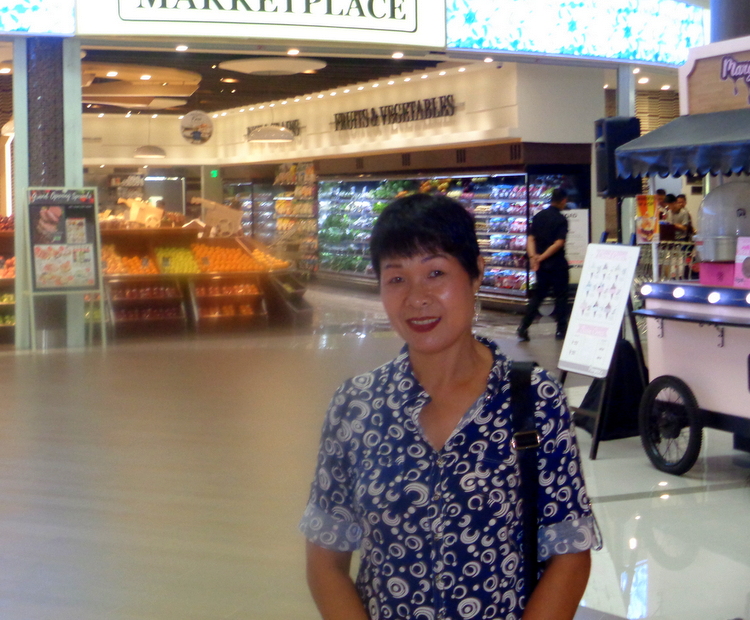 Massive throngs of shoppers, however clogged the narrow aisles. However, this Saturday morning, only a handful of customers were roaming this new supermarket.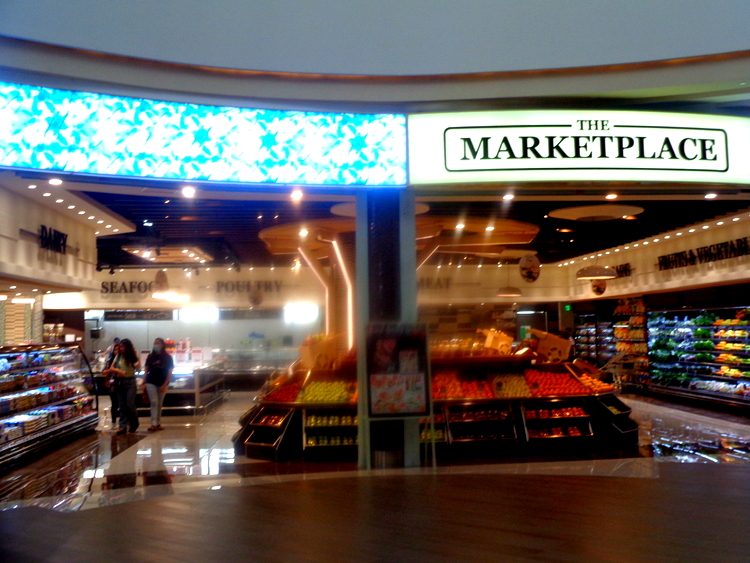 We were in no rush as we paced the aisles at The Marketplace as the brown out in Guimaras was scheduled for eight hours. We didn't know that the actual power outage only lasted about four hours so we decided to spend the day at The Festive Walk Mall.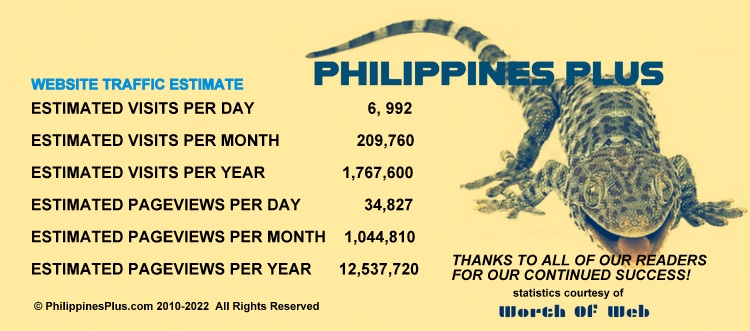 We saw a few items we wanted to purchase and decided to come back later when we were ready to return to Ortiz Wharf.
Christmas at The Festive Walk Mall Iloilo City
The mall had an enormous Christmas tree on display. As a result, we stopped and took some photographs of the colorful tree. Again, we were on a leisurely pace and had no planned itinerary.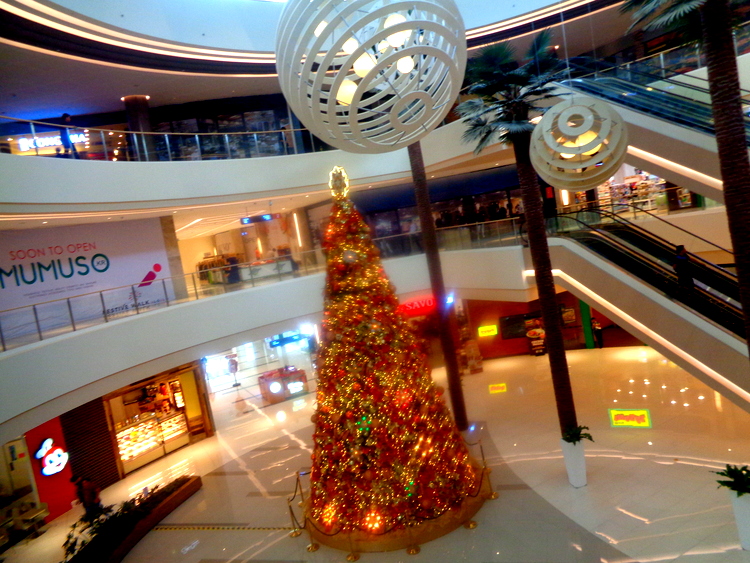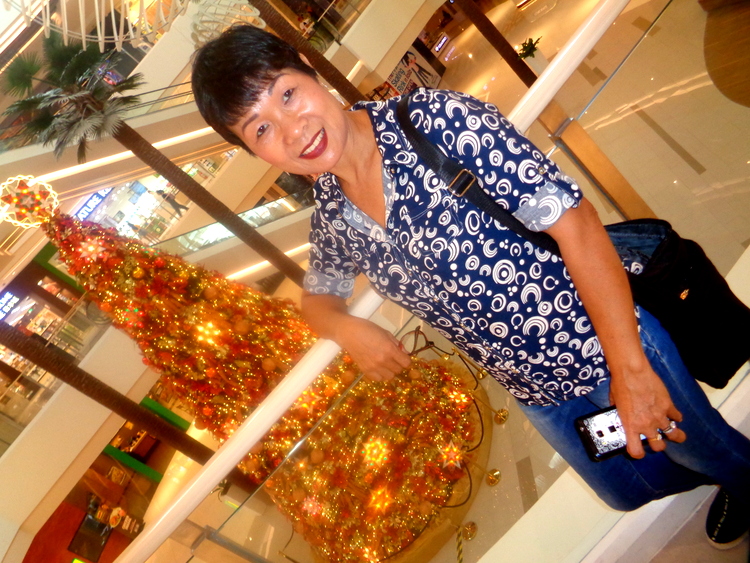 The mall has ample seating areas scattered throughout unlike SM City Iloilo where we do the bulk of our shopping. There were no large crowds and it afforded us some time to check out some new retail outlets.
After a disappointing lunch at Bigby's we stopped at the following waffle joint. For 150 pesos each, 3 US dollars, we had strawberry waffles a la mode which were quite tasty.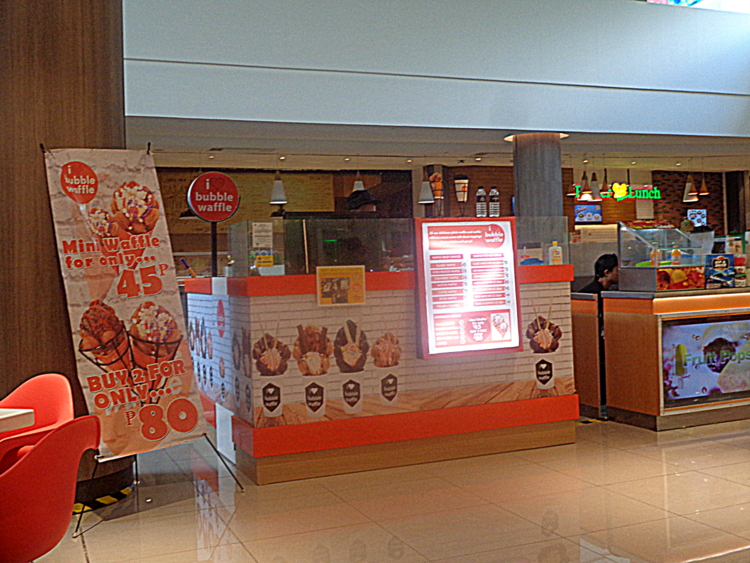 Checking out the Mall
We then headed over to a couple of hardware stores, DIY and Wilcom. We traveled up and down the aisles and were greeted by extremely helpful employees at both outlets.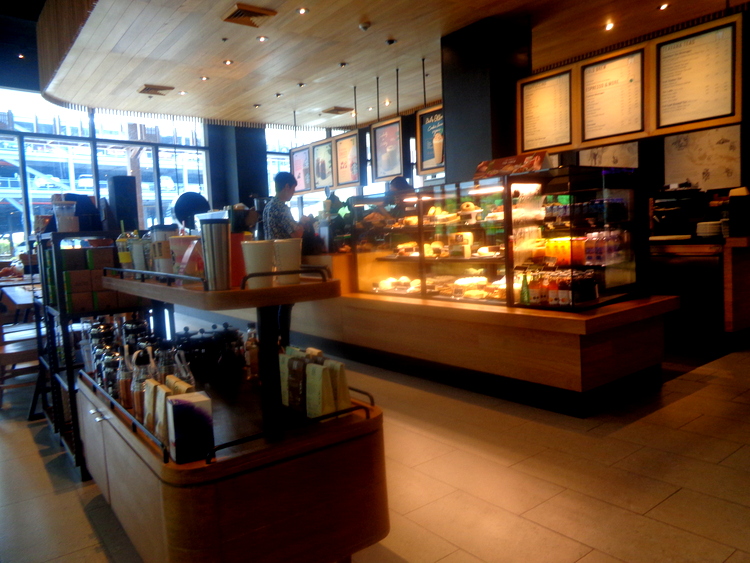 Before returning to The Marketplace, we stopped at The Festive Walk Mall's Starbucks. We had a couple of Caramel specials and kicked back as my wife checked her Facebook.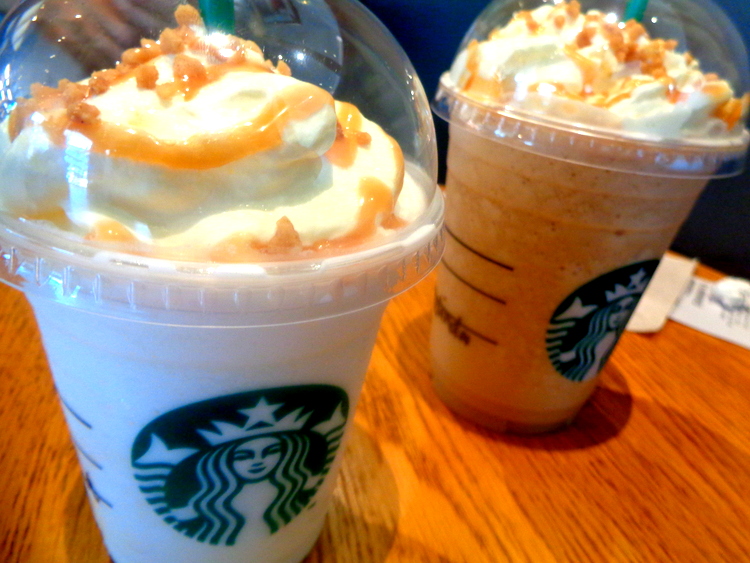 After we made our purchases at The Marketplace we hopped on a jeepney to SM City where we caught another ride to the Ortiz Wharf.
We spent almost seven hours at the Festive Walk Mall and enjoyed checking out the new stores that had opened.
However, TGIF Friday's still wasn't open for business yet. Also, I could not find any signage for a Denny's Restaurant which I had seen before during our July visit.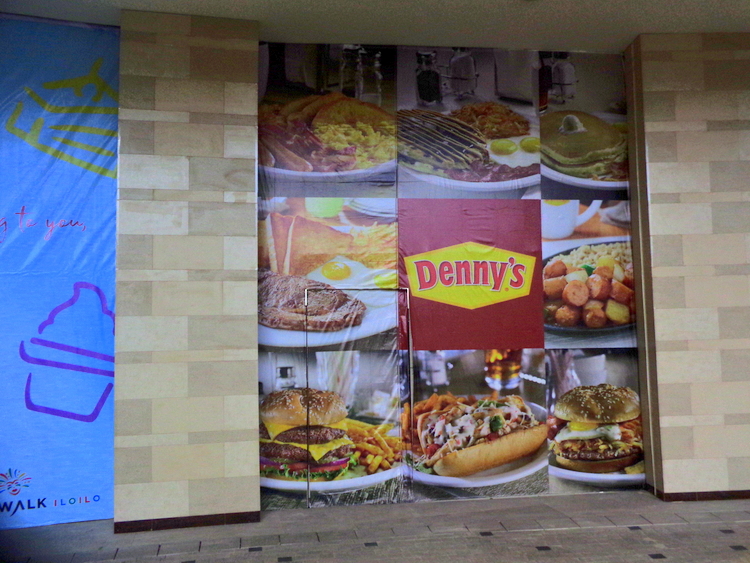 Previous photo taken in July
There's more retail establishments due to open at the Festive Walk Mall. While it was a pleasant way to spend a Saturday, we probably won't be returning any time soon. It is a beautiful shopping venue and less crowded than SM City.
That said, the mall's location is not very convenient for us and the supermarkets do not give us the selection and size we can find at SM City.
However, the Festive Walk Mall in Iloilo City certainly is worth visiting if you've never been there before. They have a huge amount of restaurants we haven't checked out. When more stores do open, we probably will journey out there again.