My asawa and I recently visited Bacolod, the "City of Smiles" to celebrate my spouse's upcoming birthday. During the course of our sojourn, I came to the conclusion that Bacolod offers more senior job opportunities vs. Iloilo, where we do the bulk of our shopping. In over five years of living in the Philippines I have never encountered anyone but young Pinays or Pinoys who held management positions in any of the major chains stores or franchise fast food outlets, such as McDonald's, while in Iloilo City.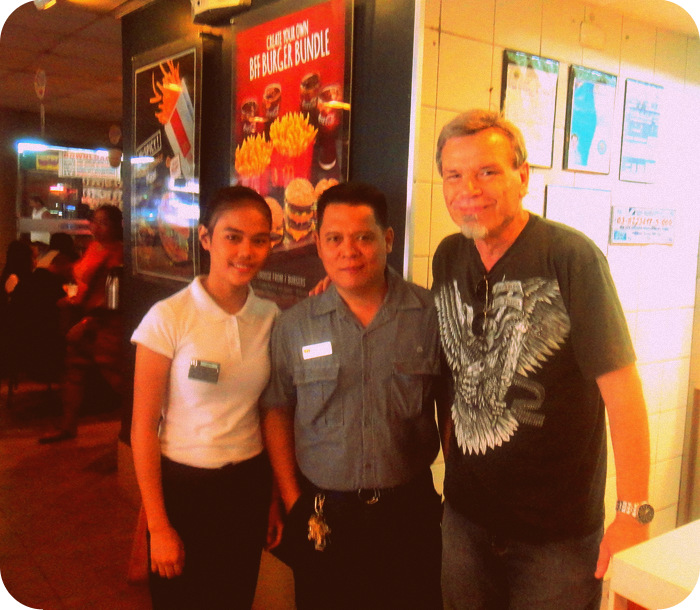 Now I certainly have nothing against young people holding management positions but as an old geezer myself, I was happy to see the Bacolod McDonald's manager at this outlet. That's him in the picture above, standing next to a helpful trainee on the left, and "The Kano," on his right.
The Filipina trainee was cleaning tables as we waited for our breakfast and I asked her what jeepney we could catch to the new Ayala Mall located outside of "The City of Smiles." She gave me the necessary information and when I spied her boss behind the counter, I whispered to the cute Filipina: "Is that your manager? He's kind of old, huh?" She smiled and assured me that the gentleman was indeed the boss. I explained to her that I was surprised to see an older person in charge because in Iloilo City we have never seen an older person in a management position.
Now the gentleman is by no means even close to my age, but I told him I was pleased to see someone of a more "mature"age in a management position. He gladly posed for this picture and I requested the pretty pinay pose with us. He objected to the young lady being in the photo as she was not in a proper uniform being a trainee but after I advised him how helpful she had been, he allowed her to be in the photo with us. An extremely friendly man who warmly greeted my wife and I when we arrived for breakfast the next day.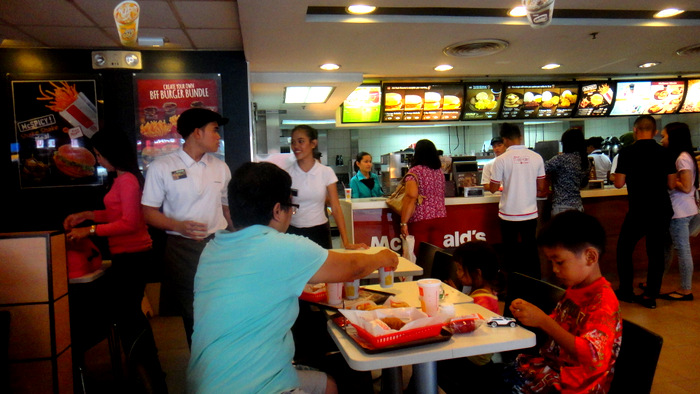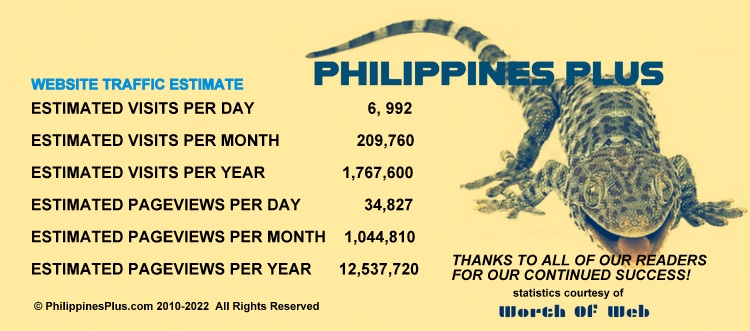 Back in August 2012, over two years ago, I did a post about age discrimination in the Philippines. Unfortunately, to my knowledge, despite a new proposed bill against age discrimination, co-sponsored by Senators Jinggoy Estrada and Pia Cayetano, nothing has changed regarding the rampant bias against the hiring of senior citizens in the archipelago.
Cayetano, in her own sponsorship speech, noted that age discrimination is one of the biggest barriers to employment in this country.
"And yet there is no law to prohibit it. There is none in our Labor Code and until recently, it was not even on the policy radar screen of the Department of Labor and Employment," she added. (Source: philSTAR.com)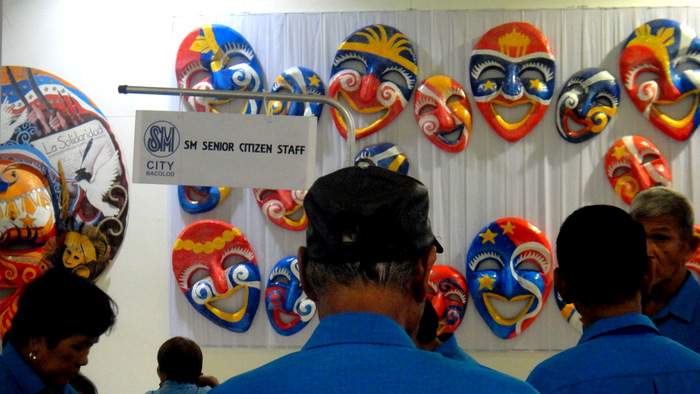 But at least some localities, such as Bacolod City, are taking matters into their own hands and making a difference. SM City in Bacolod, for example.
I was even more amazed when my asawa and I took a short jeepney ride to the Bacolod SM City and saw the SM Senior Citizen Staff on duty. I spoke to one of the gentlemen, a retired police officer, and expressed my opinion that Bacolod City is far more progressive than Iloilo, in regards to the employment of older people.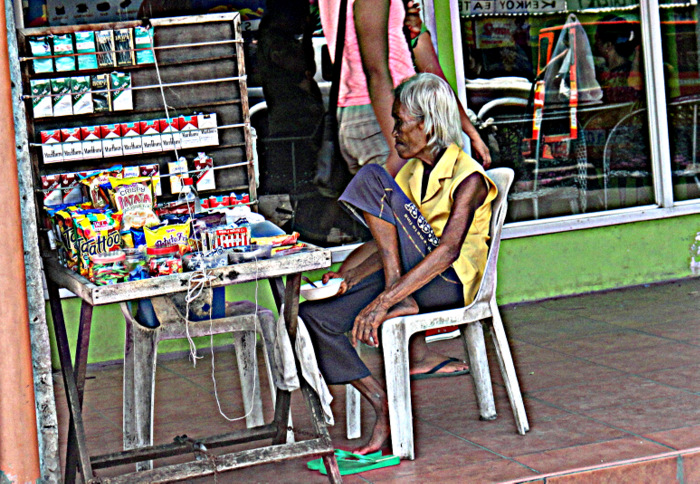 And a later walk through downtown Bacolod City also revealed that the city has its share of older vendors, also, as shown in the picture above featuring a lola, grandma, setting up shop on a sidewalk. In my personal opinion and evidenced by the amount of seniors I witnessed employed at various outlets, Bacolod offers more senior job opportunities vs. Iloilo, which is certainly a step in the right direction as it applies to age discrimination in the Philippines. I sincerely hope that a bill can be passed on the national level, and if passed, be strictly enforced.