I'm no longer a Godfather in the Philippines. It's traditional in this archipelago of 7,500 islands in Southeast Asia to have a total of six sponsors, or more, for weddings or christenings.
I'M NO LONGER A GODFATHER IN THE PHILIPPINES
But my asawa and I have finally cried "uncle". We will no longer be available as godfather (ninong) and godmother (ninang) for any upcoming events.
Why? Frankly, we've participated in enough of them. We've been in the Philippines almost eight years now. While we've only been ninong and ninang in two weddings, we sponsored three children for christenings. My wife had already been a godmother to three relatives' offspring before we were hitched.
Now you might think that's not a huge amount of people we've sponsored over the years. But it's enough for us and, frankly, we're tired of being targets.
My asawa and I both believe that since I'm a "rich" foreigner, we attract a lot of requests for sponsorships.
APPROACHED AT CHURCH
My wife was approached outside of Sunday Mass this week by an elderly distant relative. We had already participated as sponsors in her niece's wedding. Now my asawa was being asked if we would be a godfather and godmother in another niece's wedding.
My wife put her arm around the relative's shoulder and advised her to check later with another relative who had already agreed to be a sponsor. My wife would let that relative know if we would be available.
I chuckled. The relative in question, who is more closely related to the senior, has a foreigner husband who probably doesn't know he's going to be in another wedding.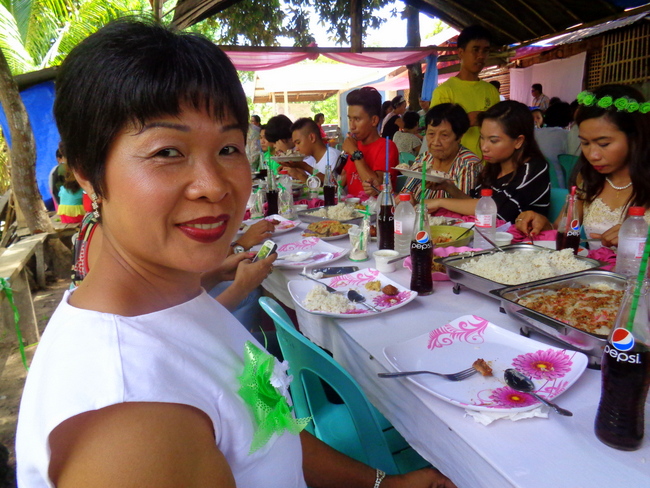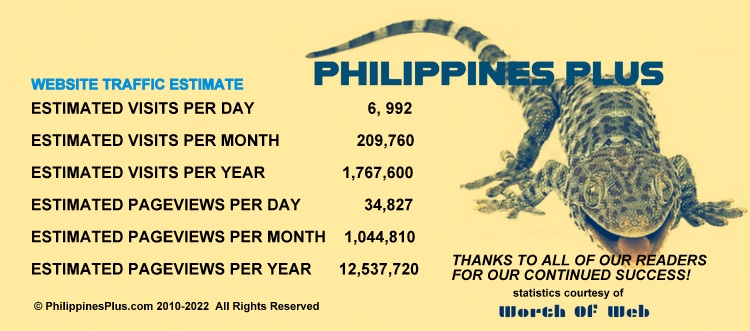 Free food and drinks, however, is one of the perks of the Godparents
DON'T SAY "NO"
Since sponsorship of weddings and christenings are woven into the Filipino culture, one has to be careful how they refuse an invitation to be a godparent.
Directly saying "no", while it might be part of the Western culture, is not recommended in most Asian cultures. It's always best to use some kind of excuse so as not to let the other party "lose face." I cover this topic extensively in my E-book, "The Philippines Expat Advisor".
My wife always handles the refusals. And while offering a polite excuse for not participating is usually enough, my spouse did had to tell a persistent neighbor "no" recently.
THE PUSHY FILIPINO
My better half had already informed the distant neighbor that we would not be able to be a sponsor for the woman's niece who was going to have a child christened in April.
Although my asawa is extremely tolerant and patient (she married me, right?) she even has her limits. When the pushy filipino asked my wife a third time to be a godmother, my spouse gave her a firm and final "NO!"
Sometimes one has to break with the norm and "lay down the law".
SO I'M NO LONGER A GODFATHER IN THE PHILIPPINES
I'm informed by my wife that being a godfather or godmother in a wedding is normally a one-time responsibility. You put some money in an envelope (we usually give 1,000 pesos, 20 bucks), attend the wedding and reception, and that's it.
However, with a christening, you're expected to give gifts to the child on an annual basis and help out with the child's welfare.
But now, with the exception of extremely close relatives, the immediate family, I'm no longer a godfather in the Philippines. Capeesch?