"Citronella Plants Protect Our Home in the Philippines from Mosquitoes" is today's topic. The Philippines Department of Health has reported a 41% increase in cases of dengue fever in the country from 01 January 2016 to 11 June 2016 compared with the same period in 2015.
LATEST UPDATE
THE DENGUE THREAT
There have been 52,177 dengue fever cases from 01 January to 11 June 2016 compared to 36,972 cases during the same period in 2015. Dengue-related deaths have also increased in the same period; from 129 deaths in 2015 to 207 in 2016
Dengue is transmitted through the bite of an Aedes aegypti mosquito which is a day-biting mosquito. This mosquito lives very close to people in built-up areas and thrives in small amounts of stagnant water. With the rainy season in full force in the Philippines, mosquitoes are even more prevalent.
(Source: InterHealth Worldwide.)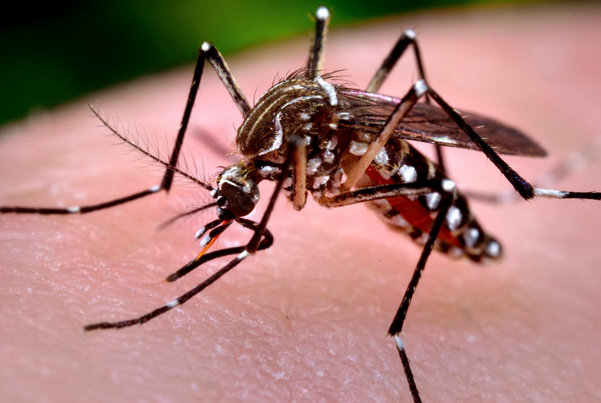 Aedes mosquito (Photo Source: glacvd.org)
THE ZIKA THREAT
The Department of Health (DOH) on Monday reported the country's first case of the Zika virus this year.
This is the sixth recorded Zika case in the Philippines since 2012.
The Zika victim was identified as a 45-year-old married woman from Iloilo City.
The DOH said the infection was locally acquired because the patient has no history of traveling to any Zika-affected country in the past two weeks. (Source: CNN Philippines)
Like dengue, the Zika virus is spread by the Aedes mosquitoes that breed in clear, stagnant water.

The hype and hysteria generated by the media regarding the zika virus in the Philippines is staggering. I'm in complete agreement with the Department of Health, DOH, and their advice to the citizenry: "Don't panic."
With only six recorded cases of the zika virus in the archipelago since 2012, the zika threat certainly doesn't pose nearly the threat that dengue does.
CITRONELLA PLANTS PROTECT OUR HOME IN THE PHILIPPINES FROM MOSQUITOES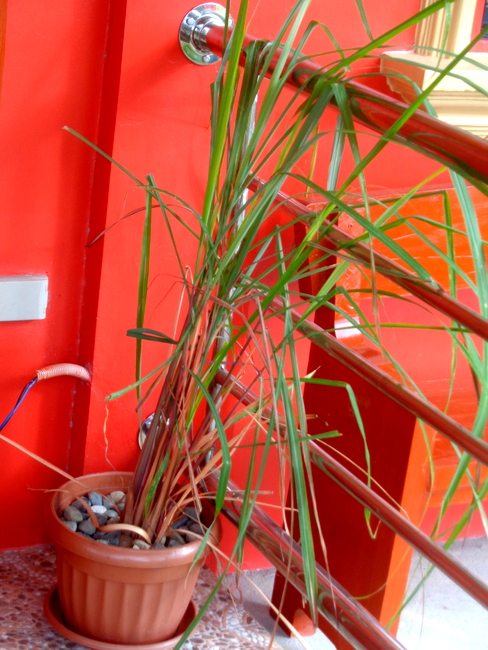 We have two citronella plants that my asawa has placed on our front porch. Since my spouse placed those mosquito-repellent pots, we have only seen ONE mosquito in our home during the past six weeks.
Every morning we used to have battle an onslaught of mosquitoes on our front porch as we tried to enjoy our morning coffee. Because of the pesky insects, we would often have to go indoors to finish our morning cup of "Joe."
Now, there's not a mosquito in sight on the front porch.
MORE CITRONELLA PLANT PROTECTION
My wife has planted other citronella plants throughout our property. In the next shot, you'll see the large citronella plant right outside our nipa hut. This plant is located next to the bedroom window where my father-in-law lives. It effectively keeps any disease-carrying mosquitoes out of his room.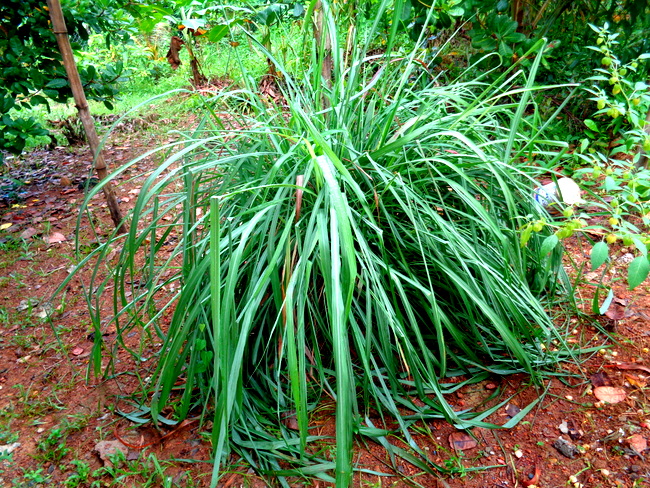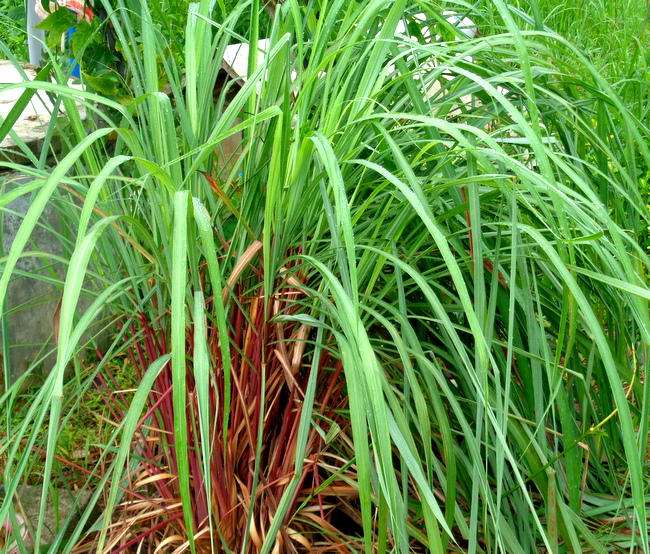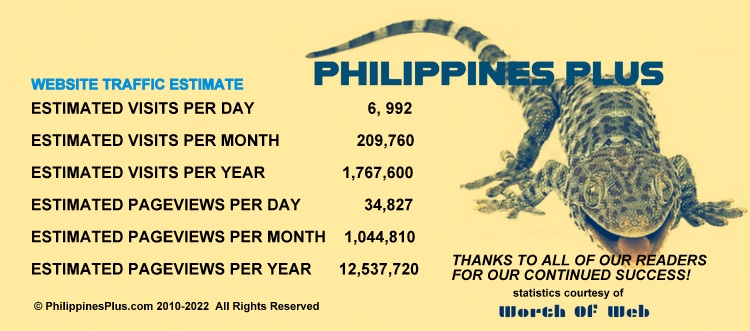 This plant is located next to our well that is closest to our new home in the Philippines. Plastic paint buckets that my asawa uses to water her flowers and plants are filled with water. Nary a mosquito is seen in the area.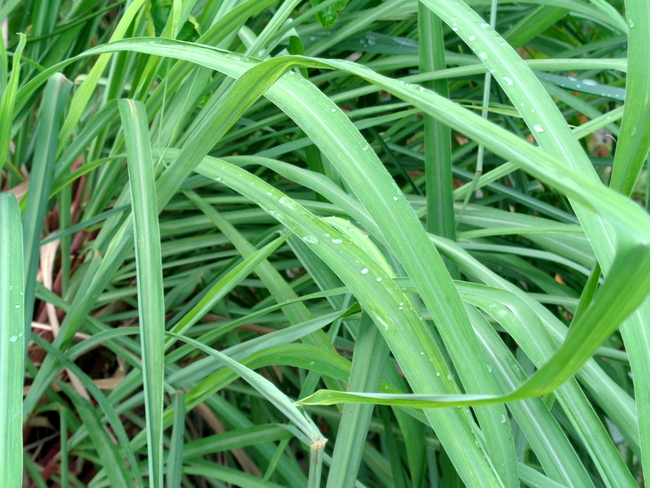 My wife has also placed citronella plants outside our new swimming pool in the Philippines. We've never had one mosquito buzzing us while we go for a swim. I'm simply amazed that the citronella plants have been so effective.
My spouse planted all of these citronella plants about a year ago and they are thriving. She's in the process of planting even more. Ever since her bout with dengue fever last year, we've been on guard against mosquitoes.
HOW DOES CITRONELLA WORK?
Unlike other varieties of pesticides, citronella not does kill mosquitoes rather it repels them.
According to mosquitnoband.com, citronella works by masking scents that are attractive to insects namely carbon dioxide and lactic acid in human.
"Citronella Plants Protect Our Home in the Philippines from Mosquitoes" and they're doing a great job. Plus, we don't have to use some costly, smelly bug spray, which is an additional bonus.
So if you've got a mosquito problem, we highly recommend planting citronella. Our unscientific study shows that citronella plants certainly do work for us. We haven't used our 160 peso electronic mosquito swatter from Ace Hardware for months now.
UPDATE: Citronella Plants Protect Our Home in the Philippines from Mosquitoes
Almost three years ago, I wrote the following article: "Citronella Plants Protect Our Home in the Philippines from Mosquitoes." In light of a current dengue epidemic, I felt it important to update this post. The Philippine Department of Health, DOH, recorded 146,062 dengue cases since January up to July 20 this year. Furthermore, that's 98% higher than the same period in 2018. There were 622 deaths.
Seven Regions Exceed Epidemic Threshold
Meanwhile, seven (7) out of these seventeen (17) regions had exceeded the epidemic threshold of dengue in their regions for the past three consecutive weeks when the August 6 update came out:
These regions are Region IV-A (CALABARZON) with 16,515 cases.
MIMAROPA – 4,254.
V (Bicol) with 3,470.
VI (Western Visayas) with 23,330.
VIII (Eastern Visayas) with 7,199.
IX (Zamboanga Peninsula) with 12, 317; and X (Northern Mindanao) with 11,455 cases.
Our Home Province Hit Hard
We live in Guimaras province in Western Visayas. A state of calamity due to the dengue crisis was declared in Guimaras in late July. The province recorded 893 cases of dengue, with three deaths, from January to July 20 this year. This was an alarming increase of 1,439.7 percent from last year.
The total number of cases nationwide for the week of July 14-20 alone was 10,502. That was 71% higher compared to the same period in 2018 (6,128 cases.)
Citronella Plants Continue to Ward off Mosquitoes
Thankfully,no one at our home has contracted dengue thus far this year. The citronella plants that my wife planted years ago continue to thrive. We've only seen one mosquito in the house during the past six months.
However, two of our nieces and a nephew in Guimaras did come down with dengue fever. They've made a fully recovery and are doing fine. They've since had their whole area defogged. That's part of the Enhanced 4-S campaign to Fight Dengue.