"Well bad news travels like wildfire, good news travels slow…"Johnny Cash,  Bad News.

Bad news gets better ratings. Good news doesn't get too much attention. But I always strive to show you the good and the bad regarding life in the Philippines. "Iloilo City Immigration Excellence" relates my recent visit to our local Bureau of Immigration, BI. Because my trip to BI was one of the most positive experiences I've ever experienced in the archipelago, I just had to share it. 
ANNUAL REPORT AS A FOREIGNER COMPLETED IN 10 MINUTES!
My lovely asawa and I walked into the Iloilo City Bureau of Immigration at 9:02 am. Since I had to sign in at the guard's desk and write down the time I checked in, I had to check my watch. I was there to do my Annual Report as a Foreigner.
Ten minutes later my wife and I left Immigration, my report completed in record time. This was my eighth annual report and by far the quickest I had ever completed my annual obligation.
SNAPPY NEW UNIFORMS
As soon as I entered the Iloilo BI, I was escorted to an area where the Immigration employees were processing annual reports. I was impressed by the snappy new uniforms every regular employee in the office wore.
The staff graciously allowed me to take their pictures. The young lady seen below took my request and directed me to the cashier who was seated only a few feet from me. I paid my 310 peso fee, six bucks, for the report.  In times past, it has taken 30 minutes for payments to be processed. Not today! I was extremely impressed by the speed and efficiency at which the office worked.
Maybe President Duterte's promise to speed up operations in all government offices had something to do with this.
The gentleman seen in the photo also works in the office, however, is not required to wear a uniform. I'm not at liberty to discuss what his function at our local Immigration office is but he was quite friendly and helpful.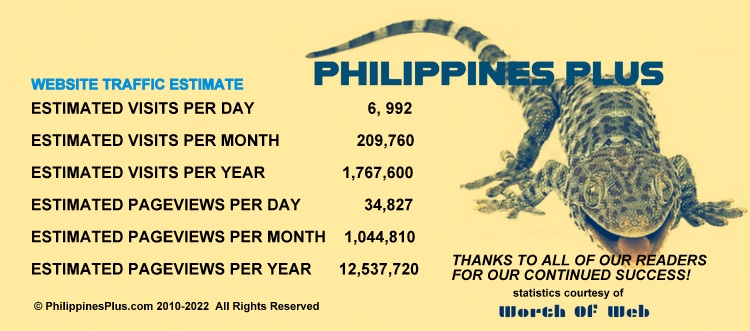 PLEASANT AND EXTREMELY HELPFUL STAFF
Seen in the next photo are two of the employees involved in processing annual reports. I can't tell you how impressed I was by every member of the Iloilo City Bureau of Immigration Office. Everyone was pleasant and extremely helpful.
One gentleman, in uniform, walked into the area to use the copier machine. While I'm an old geezer expat, I still remembered him from my visit to BI last year.
"I remember you!" I loudly exclaimed. "Nice uniform. 'Guwapo (handsome)!'"
Everyone in the office laughed and kidded the smiling gentleman.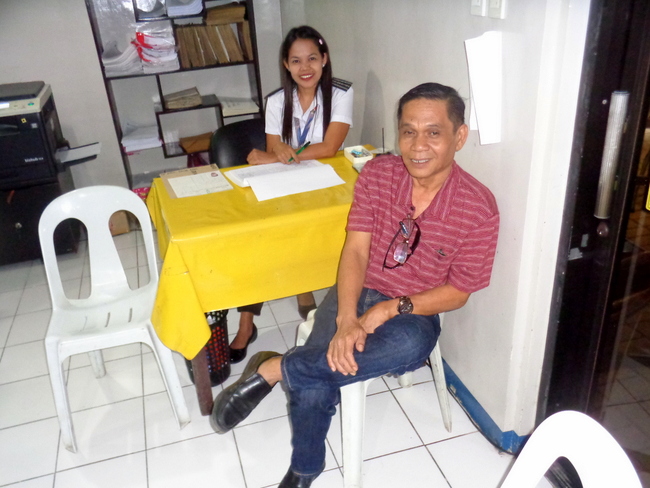 ILOILO CITY IMMIGRATION EXCELLENCE
Finally, I have to express my thanks to the Iloilo City Bureau of Immigration Office staff. This was undoubtedly my favorite visit to this office in the last eight years. I'm actually looking forward to next year's visit. And when's the last time you could say that about any government office you've had to go to, regardless of the country?