Philippine Travels: The Igang Marine Station (IMS) of SEAFDEC/AQD is located on the southwest portion of Guimaras Island. SEAFDEC/AQD stands for the Southeast Asian Fisheries Development Center/Aquaculture Department. The Igang Marine Station is composed of four islets and clusters of floating fish cages interconnected by floating foot bridges. IMS maintains hundreds of breeding stock of various commercially important species that provide eggs for research and production runs and was established in 1974.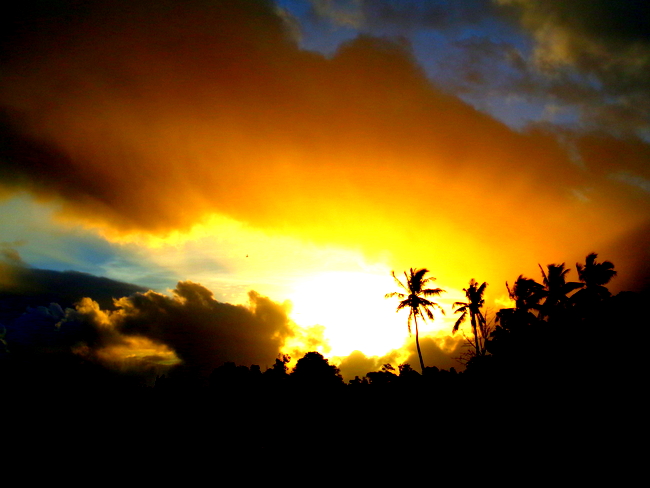 My lovely asawa and I had the pleasure of visiting this facility last month during Thanksgiving Day week with our good friends, Papa Duck and his special spouse, Anne, featured in the following photograph. It was a calm day but a torrid tropical sun beat down on us. The sunrise above our new property in the Philippines, however, was spectacular, and kicked the day off on a positive note.
Life jackets were provided on the small banca boat we took on our island hopping tour that day, and the tour, at a cost of 600 pesos, almost 13 US Dollars, was graciously paid for by our friends. We threw caution to the wind, however, and did not wear our life jackets (sorry, Todd.)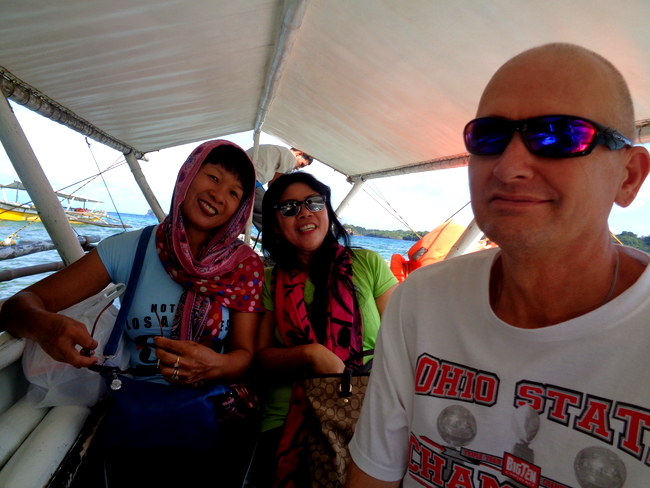 The station was originally established primarily for studies on the breeding of tiger shrimp in pens. New hatchery technologies have now been developed for production of high-value species such as grouper, sea bass, snapper, and pompano to cater to the needs of fish farmers.
My wife was disappointed that no fish were available for sale on that day, however, as she has heard that the quality of the fish available there is very good.
To support research and training activities, the station has an office, staff quarters, and fully-furnished guest house for visitors and tourists. The gentleman in the sunglasses in the picture above was our guide for the tour. He was extremely knowledgeable and friendly and answered all of our questions.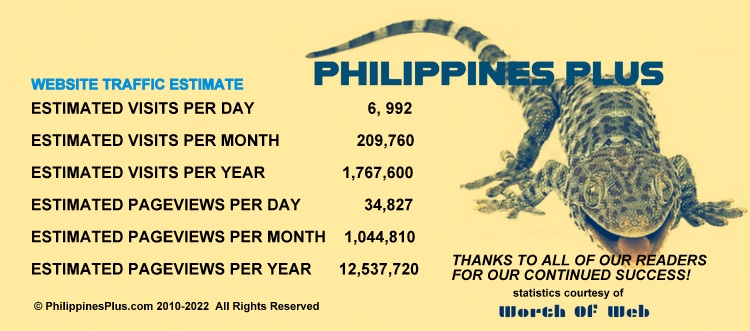 As you can tell by the photo, I have packed on some weight again, while Papa Duck has lost over 10 pounds. And we hadn't even had our Thanksgiving Day luncheon at that point!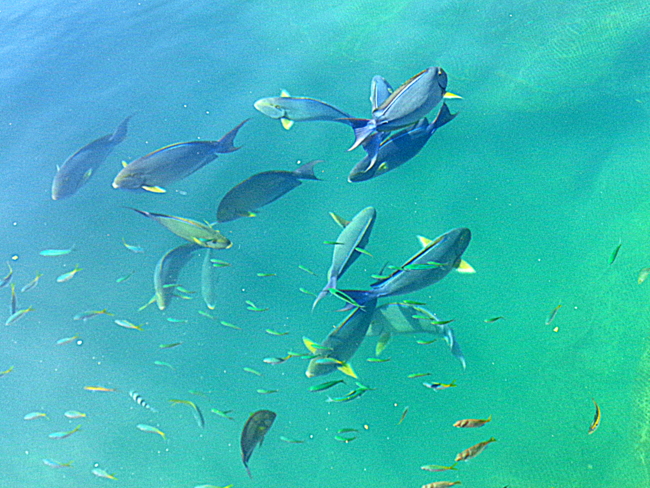 Loads of fish being studied at the Igang Marine Station such as the ones pictured above.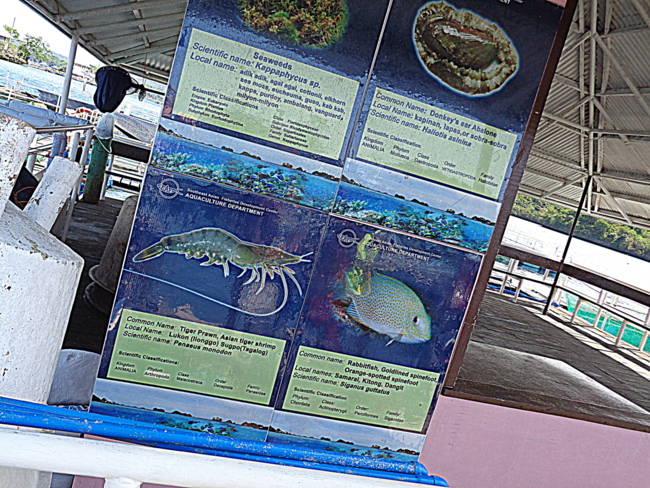 My asawa absolutely loved this place and wants to return again in the near future. The tour was extremely interesting and we all enjoyed the banca boat ride over from the Raymen Beach Resort.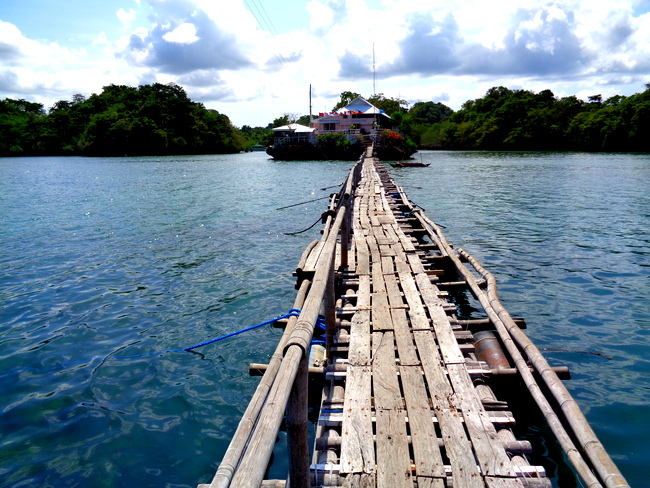 After our tour guide finished, we were invited to traverse this floating foot bridge which would take us over to another section of the SEAFDEC facility in Guimaras.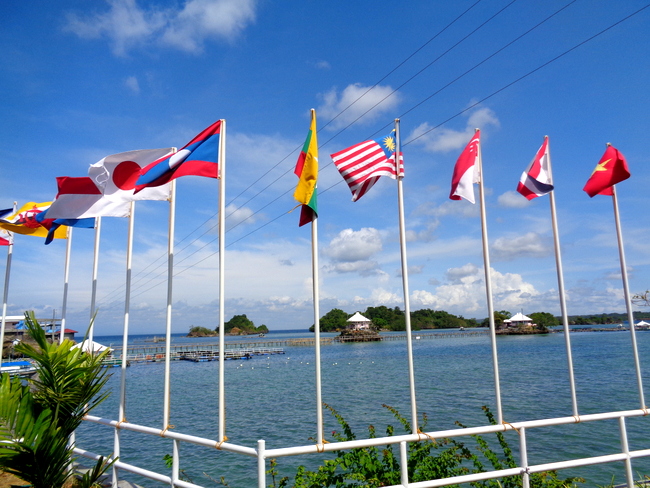 Flags from the various countries that participate in the Southeast Asian Fisheries Development Center were on display at this part of the facility.
The IMS location also provides technical assistance and hosts training for fish farmers, technicians, government personnel, and students. Livelihood projects have likewise been successful for fisherfolk from nearby communities. (Source: seafdec.org)
I uploaded the following video to YouTube about a month ago. It shows our departure from SEAFDEC back to Raymen Beach where Papa Duck and Anne treated us to a delicious lunch at Raymen's canteen. We thoroughly enjoyed their Thanksgiving Day visit and hope to see them again soon.