Our pool project progresses in the Philippines. It's been a month since I first gave an update on this major undertaking at our new home in the Philippines. Our five-man construction crew has been working hard under a torrid summer sun with temperatures now approaching 90 degrees Fahrenheit. Summer has hit our mango island province of Guimaras but the humidity thus far only stands at 59%. The average humidity for the island province we call home is 86%.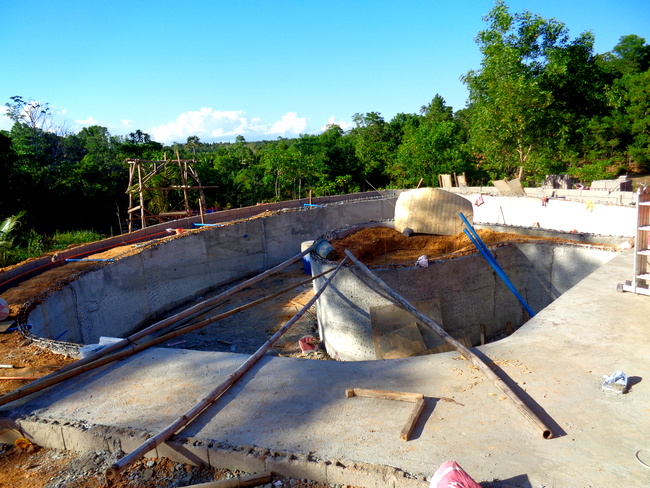 Our workers have started laying down a concrete sidewalk which will surround the pool area. A separate crew from Iloilo has installed the necessary pipes and pumps for the project. All the walls, six inches thick, have now been completed.
The walls have been mixed with a product called "Sikalite ®" and is used for protection against water penetration and recommended to us by several builders. It comes in 800 gram packages at 24 pesos a bag. We purchased 300 bags for our project at Central Hardware in Iloilo.
One pack of Sikalite ® should be mixed to one bag of 40 kg Portland cement.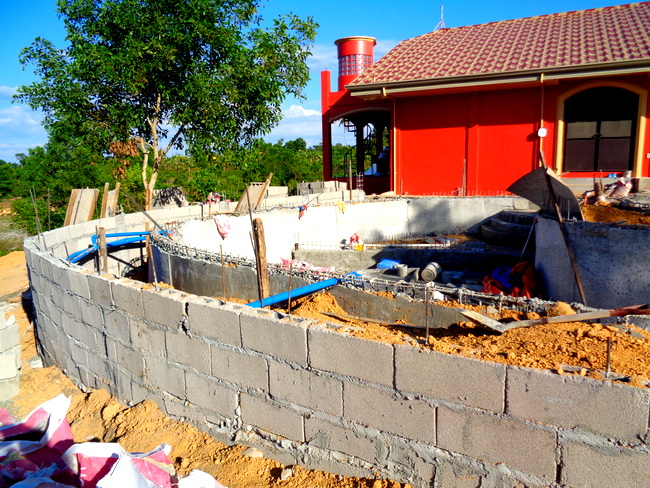 Here's a look at a small retaining wall built around the pool area which help keep the monsoon rains out. The entire area above the hollow blocks will be paved and has drain pipes already installed.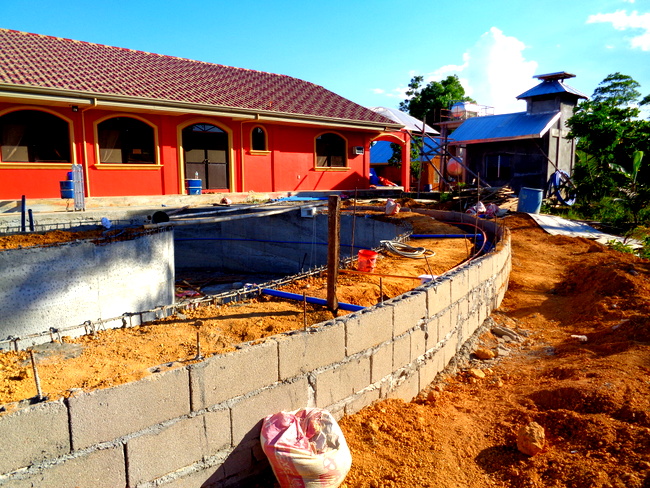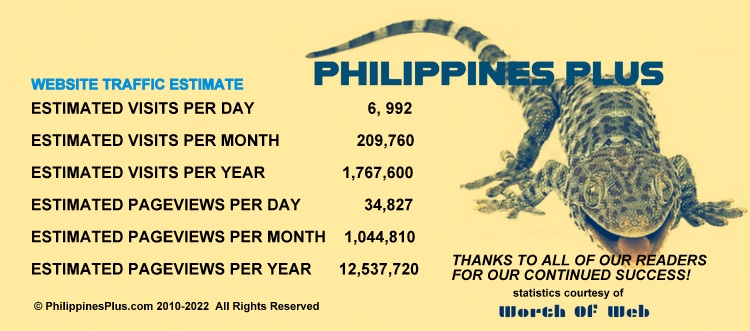 A view of the retaining wall with our house and dirty kitchen in the background.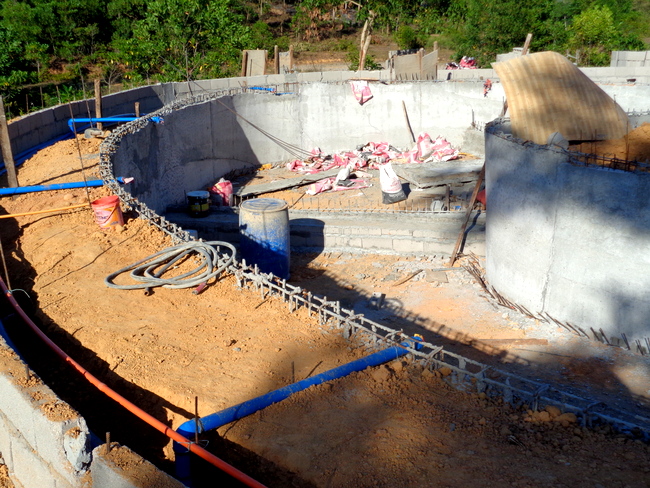 Another picture of the pool's interior. Again, the dirt path you see that encircles the pool will be paved making a nice pathway for the new pool area.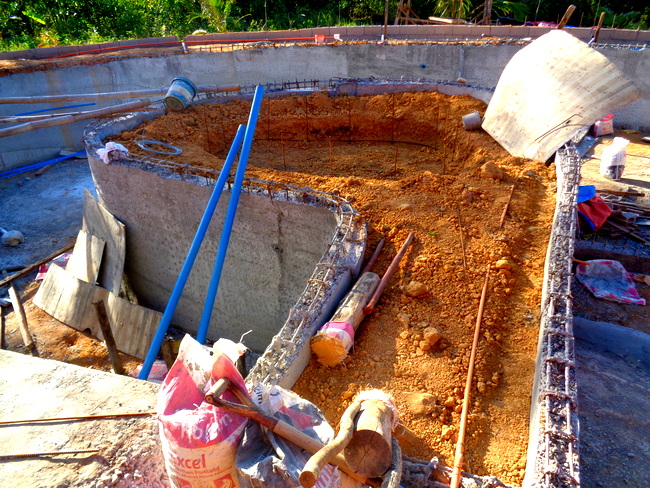 There will be a small "island" in the center of our swimming pool in the Philippines. In the middle of the island will be a small champagne palm tree. The island will be built to look similar to the design shown below.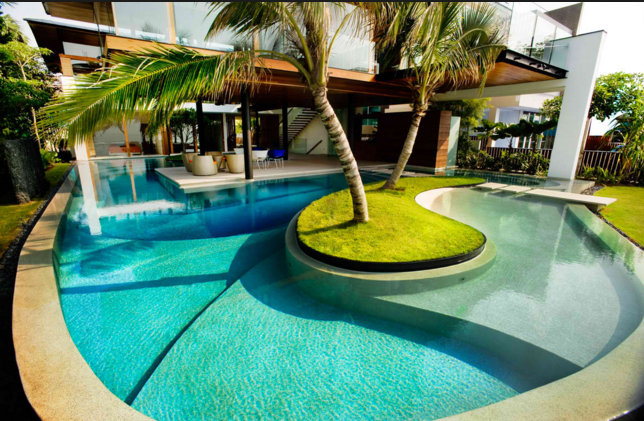 Here's a look at one of the views from our new pool area. The tree shown in the foreground may be cut down if I can convince my asawa to part with it. It will certainly shed leaves into the water at one point and in my opinion, somewhat blocks our view. However, convincing my spouse to part with one tree, flower or plant will be a hard sell. I might have to offer her an opportunity to buy a new tree to replace this one.