A Kapre lives in an old mango tree in my asawa's elementary school in Guimaras, the island province of the Philippines we call home. According to Wikipedia, a Kapre is a Philippine mythical creature that could be characterized as a tree demon. It is described as being a tall (7 to 9 ft), dark, muscular creature. Kapres are normally described as having a strong smell that would attract human attention. After a sweaty day in the archipelago, I sometimes have a strong smell that repels human attention.
The term kapre comes from the Arabic "kafir", meaning a non-believer in Islam. The early Arabs and the Moors used it to refer to the non-Muslim Dravidians who were dark-skinned and went to war against the Arabs and Moors.
The term was later brought to the Philippines by the Spanish who had previous contact with the Moors. Some historians speculate that the legend was spread by the Spanish to prevent Filipinos from assisting any escaped African slaves they sometimes imported from Latin America.
The Kapre itself holds a large cigar, an item which originated from the ancient Mayans of Latin America.
Kapres are said to dwell in big trees like acacias, mangoes, bamboo and balete. It is also mostly seen sitting under those trees. The Kapre is said to wear the indigenous Northern Philippine loincloth known as bahag, and according to some, often wears a belt which gives the kapre the ability to be invisible to humans.
Kapres are not necessarily considered to be evil, unlike the Aswang. Kapres may make contact with people to offer friendship, or if it is attracted to a woman. If a Kapre befriends any human, especially because of love, the Kapre will consistently follow its "love interest" throughout life.
Kapres are also said to play pranks on people, frequently making travelers become disoriented and lose their way in the mountains or in the woods. They are also believed to have the ability to confuse people even in their own familiar surroundings; for instance, someone who forgets that they are in their own garden or home is said to have been tricked by a Kapre. Or, perhaps, the disoriented individual has quaffed too many bottles of Red Horse.
Reports of experiencing Kapre enchantment include that of witnessing rustling tree branches, even if the wind is not strong. Some more examples would be hearing loud laughter coming from an unseen being, witnessing lots of smoke from the top of a tree, seeing big fiery eyes during night time from a tree, as well as actually seeing a Kapre walking in forested areas.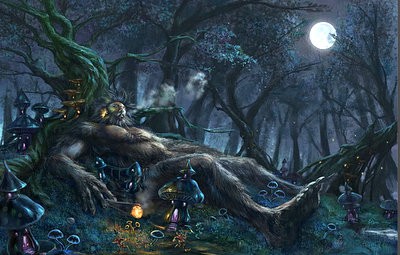 (Kapre Photo Credit: Jeff MD, CG Pinoy, Home of the Filipino Artist)
During a recent Foundation Day Fiesta in Buluangan, Guimaras, located in Jordan municipality, my spouse pointed out the facilities where she attended elementary school some years back. I will not reveal how many years or decades that was, since a wise man should never reveal a woman's true age, especially if that woman is their wife.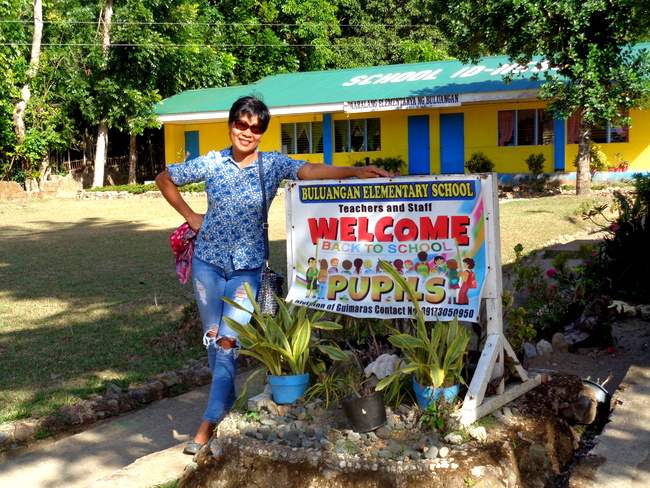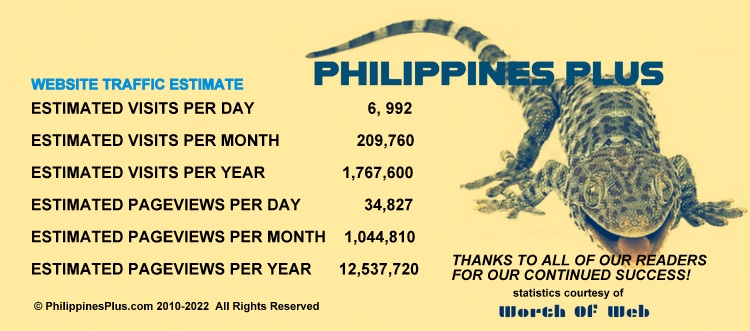 In the next shot, my asawa is standing in front of the building where she attended her 4th and 5th grade classes. The school grounds were the site of the day's fiesta festivities which included a street competition and a elementary school queen contest where the contestants all wore gowns made of recycled materials.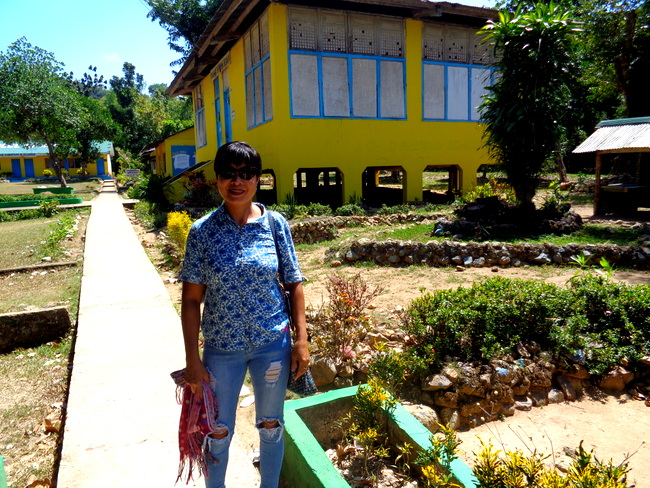 My spouse took the opportunity to sit in one of her old school desks and was surprised to find the original floor looked exactly as it did when she attended the elementary school.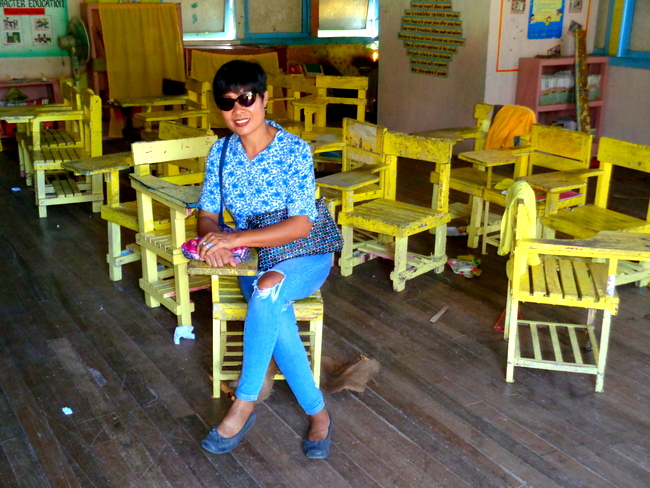 Here's the infamous old mango tree where the Kapre is said to live. We have it on good authority from a young man on the premises, who followed me along for awhile, that a giant tree demon still inhabits this tree. The lad, not a bit shy of an expat, spoke at length to my asawa about recent events regarding this tree and also advised my wife, that along with a Kapre, an old man was found to be hanging there.
Indeed, a gruesome event that was revealed by the boy, and it was not clear whether the old man had committed suicide or was lynched. We didn't pursue the story with any of the locals at the fiesta or any of my asawa's relatives who live in the area.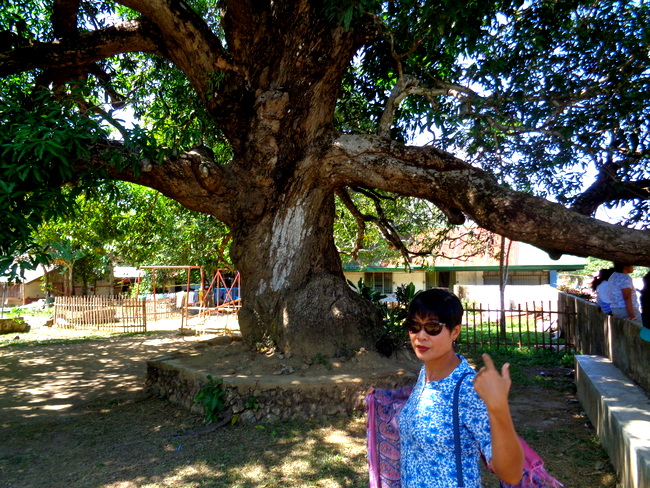 Here's one final look at the Kapre's mango tree which provided a bit of shade for my spouse as we waited for the programs at the school to begin. We never spied a Kapre during our visit but who knows, maybe this Kapre is shy and only comes out at night.