The 13a Permanent Resident Visa. In the opinion of Gary Wigle and myself, along with other American expats, this visa is the cheapest, most hassle-free visa a person who intends to retire and live in the Philippines can obtain. Of course, your spouse has to be Filipino in order to sponsor you for it, but once you have the 13a,  living in the Philippines becomes that much easier.  

(Photo Source: Philippine Bureau of Immigration)

Only have to get your ACR, Alien Certificate Registration Card,  renewed every five years instead of annually and don't have to leave the country once a year and come back. Only need to make my annual report as a foreigner at the local BI office in Iloilo City which costs P310. 
While researching a recent article on the  Long Stay Visitor Visa Extension (LSVVE) now being offered by Immigration, I came across information regarding new requirements for the Permanent Resident Visa that have been in place since earlier this year:
1. Bank Certificate in the Philippines (your wife's or joint account)
2. Police Clearance from your home country 
Now when my spouse sponsored me for my 13a Permanent Resident Visa, there was a requirement for proof of income to show financial capacity. I had bank statements and other financial statements, but no one asked for it.
It's my understanding that the police clearance was only required before if you applied for your 13a visa outside of the Philippines, which I did not do. We went to the main office in Intramuros, Manila. Here's information on the additional police clearance requirement.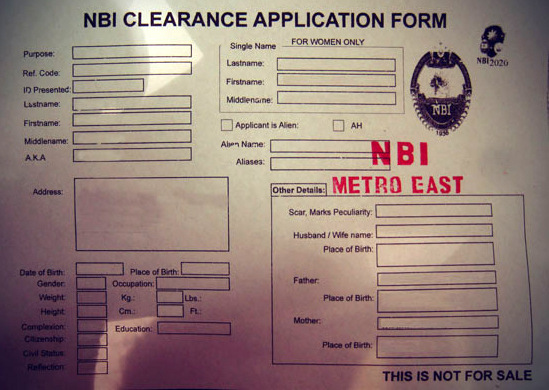 SUBMISSION OF NBI CLEARANCES AND POLICE CLEARANCE FOR IMMIGRANT VISA APPLICATIONS
(Memorandum Order No. RADJR-2012-028)
WHEREAS, the Philippine Immigration Act of 1940 (CA 613), as amended, mandates the Bureau as the agency principally responsible for the administration and enforcement of alien admission and registration laws;
WHEREAS, 

there is a need to ensure that the applicant for immigrant visas has no record of any derogatory information against him in any law enforcement agency;

WHEREAS,

 Sec. 3, CA 613, authorizes the Commissioner to issue such rules and regulations and from time to time, issue such instructions, not inconsistent with laws, as he shall deem best calculated to carry out the provisions of immigration laws; 

NOW, THEREFORE,

 pursuant to the provisions of existing laws, applicants for immigrant visas including applicants for temporary resident visa shall submit the following clearances:
a. If the applicant has been in the Philippines for less than six (6) months, he shall attach to his application a Police Clearance from his country of origin or residence duly authenticated by the Philippine Embassy/Consulate at the place of issuance or nearest to it, with English translation, if written in another foreign language.
b. If the applicant has been in the Philippines for six (6) months or more, he shall, in addition to the Police Clearance from his country of origin or residence prior to his arrival in the Philippines, attach to his application a National Bureau of Investigation (NBI) Clearance. (Source: Philippine Bureau of Immigration website.)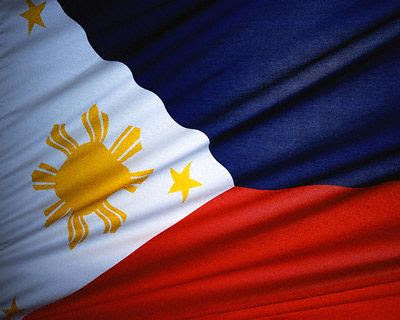 From the Philippine Bureau of Immigration website, here are the other present requirements. 
CHECKLIST OF REQUIREMENTS FOR PETITION FOR AMENDMENT FROM PROBATIONARY TO PERMANENT RESIDENT
(Under Section 13(a) of the P.I.A
1.  Letter request from the petitioner – (Filipino spouse)
2. General application form (BI Form No. RBR 98-01) duly accomplished,
signed by both petitioner and applicant and notarized.
3.  2 x 2 picture to be attached to the General Application Form
4.  Photocopies of the following:
a.  Passport with stamped of the visa
b.  Alien certificate of Registration (ACR)
c.  Immigrant Certificate of Registration (ICR)
5.   Joint affidavit of the petitioner and the applicant stating that;
a.  they are husband and wife and are living together
b.  they are financially capable of supporting each other.
Important: Supporting documents to prove financial capacity such as
Proofs of joint bank deposits or bank certification, Income Tax Return,
Land titles, contract of employment, pensions, etc. must be submitted.
6.  Barangay certificate that petitioner and applicant are resident of the
barangay and that they continue to live together as husband and wife.
7.  Birth certificates of children born subsequent to the approval of the
Probationary one (1) year period.
8.  Marriage Contract
Now some expats I know would rather leave the Philippines every year and "avail" of the Balikbayan Privilege. My wife and I did that when we first entered this archipelago in July 2009,  but have found it much cheaper and easier to take advantage of the 13a Permanent Resident Visa. Don't have to worrying about leaving the country at a certain time.

Here's the current schedule of fees from the Philippine Bureau of Immigration website. Keep in mind that obtaining the 13a Permanent Visa is a two step process. Probationary status for approximately one year. Conversion, or amendment of the visa is the next and final step. It took my wife and I four separate trips to Immigration in Intramuros to obtain the conversion of my temporary 13a. That was done in May 2011. We stayed with my wife's sister and brother-in-law during that time instead of making multiple trips back to Iloilo.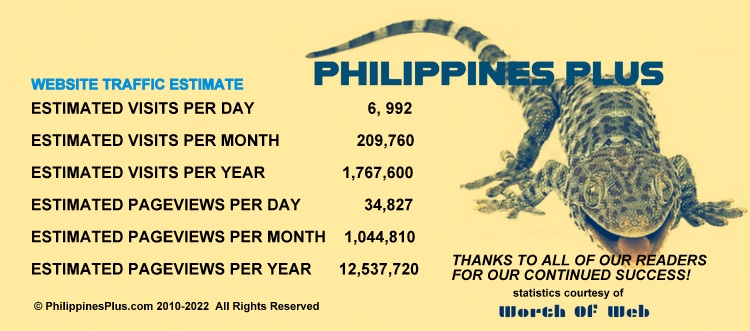 13A IMMIGRANT BY MARRIAGE – PROBATIONARY (CONVERSION)

 ITEM DESCRIPTION

1 YEAR

PRINCIPAL

DEP-SPOUSE

DEP-BELOW 16

DEP-BELOW 14

     P 1,000.00

P 1,000.00
P 1,000.00
P 1,000.00
      500.00

       500.00
       500.00
      500.00

CRTV (CERTIFICATE OF RESIDENCE FOR TEM VISITOR)

   1,400.00

   1,400.00
    1,400.00
   1,400.00
   1,000.00

      500.00
       500.00
      500.00
      100.00

      100.00
       100.00
      100.00

ACR (ALIEN CERTIFICATE OF REGISTRATION)

  1,000.00

  1,000.00
   1,000.00
             0.00

     600.00
     600.00
      600.00
      600.00
     250.00

     250.00
          0.00
           0.00  
     200.00
     200.00
      200.00
     200.00
       70.00
       70.00
        70.00
       70.00

EXPRESS LANE FEE (CERTIFICATION)

    500.00

     500.00
      500.00
     500.00

EXPRESS LANE FEE (FILING)

    500.00

     500.00
      500.00
     500.00

EXPRESS LANE FEE (IMPLEMENTATION)

 1,000.00
 1,000.00
   1,000.00
  1,000.00

EXPRESS LANE FEE (I-CARD PROCESSING)

    500.00

     500.00
      500.00
     500.00
TOTAL 
    P 8,620.00

 P 8,620.00
P 8,370.00
    P 7,870.00

Additional I-card fee (based on current exchange rate)

      US $ 50.00

   US $ 50.00
US $ 50.00
US $ 50.00
 13A IMMIGRANT BY MARRIAGE – PERMANENT (AMENDMENT)
 ITEM DESCRIPTION
 
 PRINCIPAL
 DEP-SPOUSE
DEP-BELOW 16
DEP-BELOW 14
 P 1,000.00

P 1,000.00
 P 1,000.00
P 1,000.00
       500.00
       500.00
       500.00
      500.00

ICR (IMMIGRANT CERTIFICATE RESIDENCE)

    1,400.00

   1,400.00
    1,400.00
   1,400.00
       500.00

      500.00
       500.00
      500.00
       500.00

      500.00
       500.00
      500.00
         50.00

       50.00
         50.00
        50.00
      200.00
     200.00
       200.00
       200.00
         60.00  
        60.00 
          60.00 
          60.00 

EXPRESS LANE FEE (CERTIFICATION)

     500.00
     500.00
       500.00
       500.00

EXPRESS LANE FEE (FILING)

     500.00
     500.00
       500.00
       500.00

EXPRESS LANE FEE (IMPLEMENTATION)

  1,000.00
 1,000.00
    1,000.00
    1,000.00

EXPRESS LANE FEE (I-CARD PROCESSING)

         500.00     

     500.00
         500.00
       500.00
 TOTAL
     P 6,710.00

P 6,710.00
P 6,710.00
P 6,710.00

Additional I-card fee (based on current exchange rate)

US $ 50.00

US $ 50.00
US $ 50.00
US $ 50.00