LATEST GREEN & RED COUNTRIES LIST
"It ain't over 'til it's over." The late Yankee great Yogi Berra had it right. With the Omicron variant now showing its butt-ugly face in the Philippines, strict lockdown procedures are back in "paradise." While daily COVID-19 cases were averaging less than 500, they have now spiked to over 10,000. Thus, today's post aims to advise potential travelers to the Philippines "TRAVEL RESTRICTIONS PHILIPPINES IN EFFECT UNTIL JAN 15, 2022"
Let's look at the latest graphics from the Philippine Bureau of Immigration: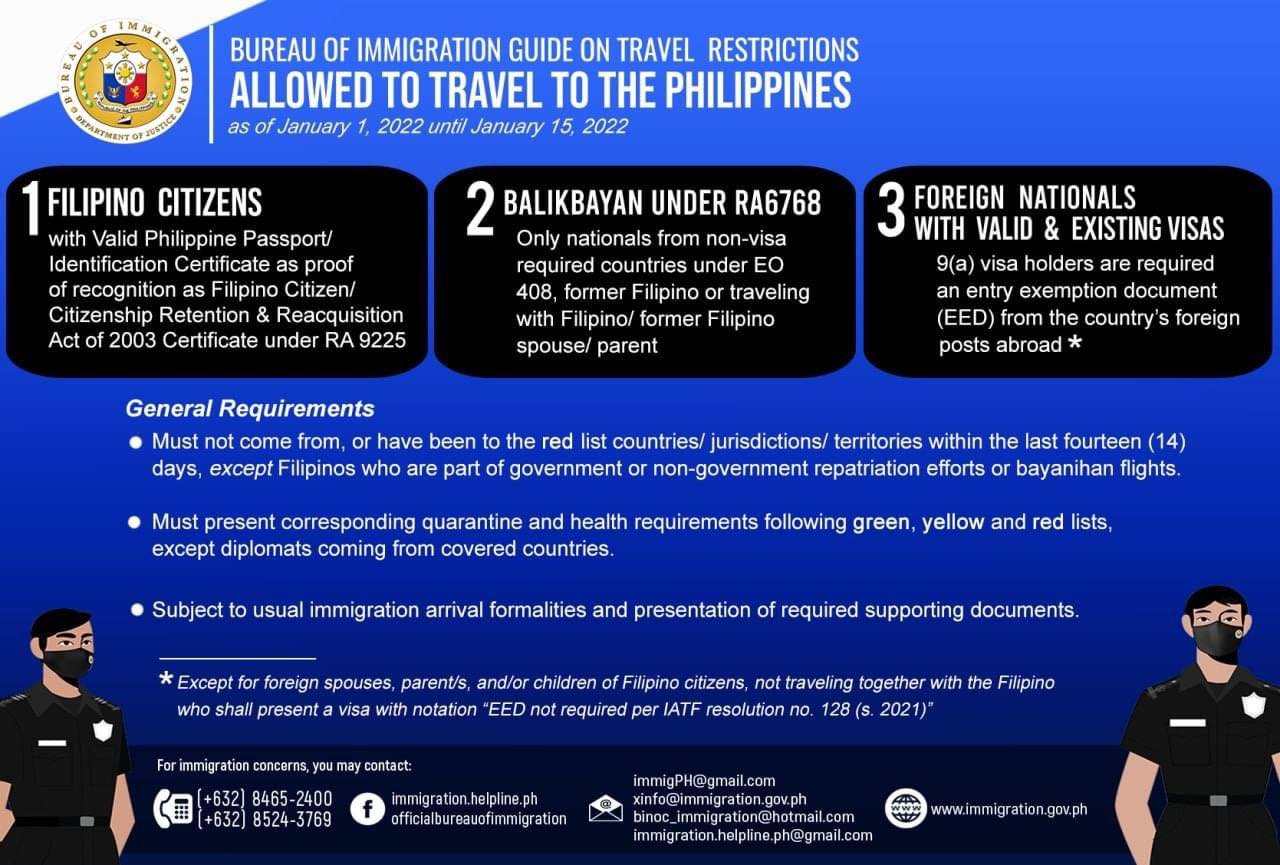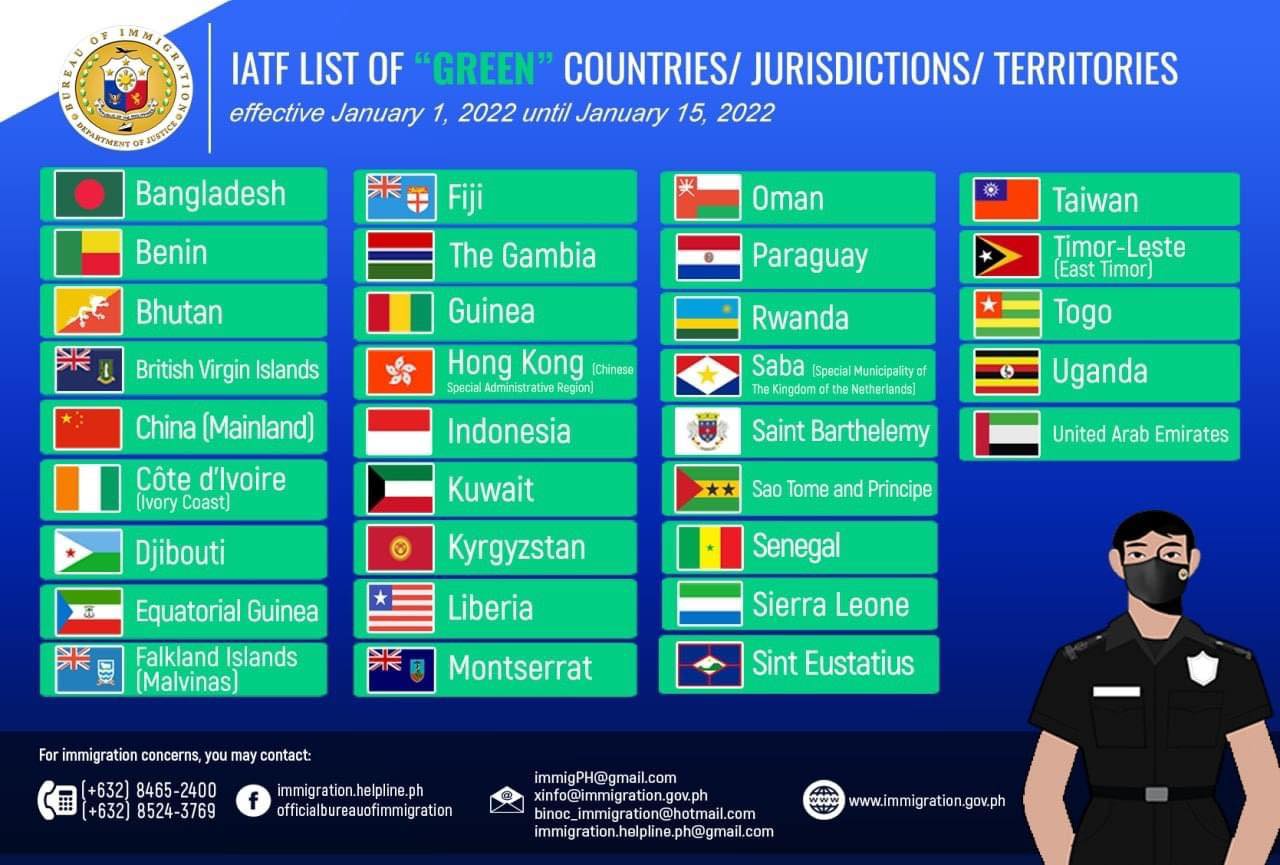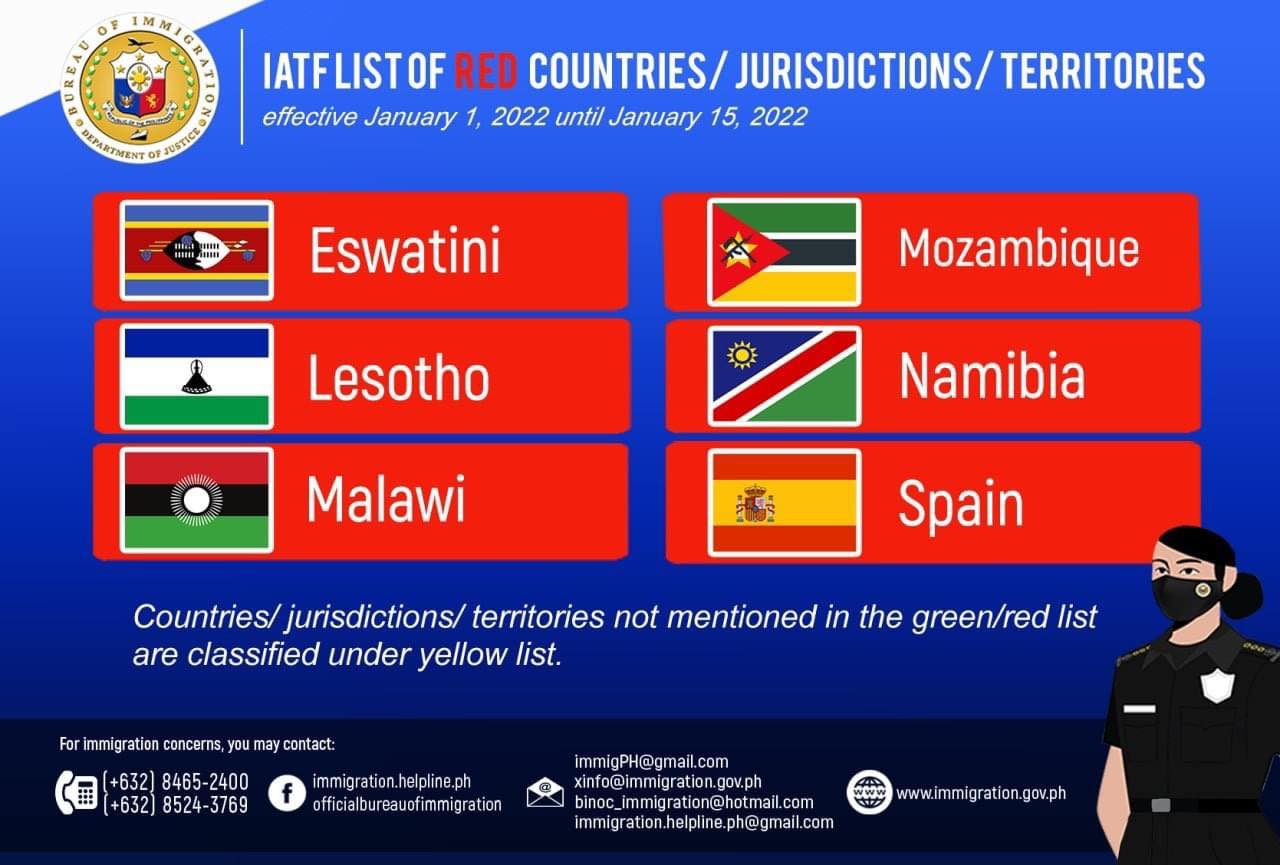 In addition, in a recent Press Release, the Bureau assures uninterrupted service to international travelers at international ports in the Philippines.
Despite the resurgence of Covid-19 cases in the country, there will be no reduction in the work schedule of its manpower. BI Commissioner Jaime Morente guarantees there will be no staff cutbacks at the Ninoy Aquino International Airport (NAIA) and other ports.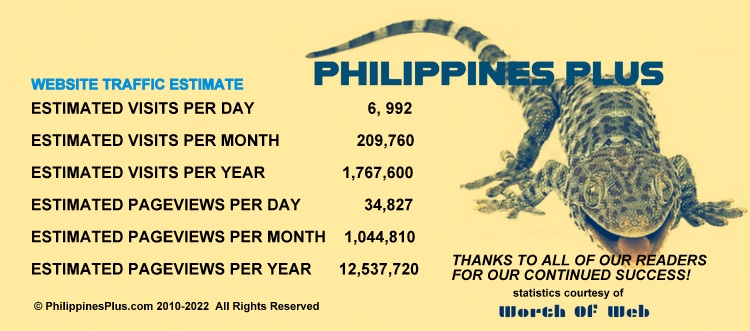 The Commissioner states the BI is "…duty-bound to ensure that all international travelers…get the most efficient and hassle-free immigration service from our officers."
Morente has given orders to maintain the present work schedule of immigration personnel assigned at the airports.
However, earlier, the BI announced that it would be observing a sixty-percent on-site work capacity from January 3 to 15 at its main building in Intramuros, Manila. The order also applies to other satellite, field, and extension offices in the metropolis.
Nevertheless, don't give up hope, Pilgrims.
Remember the inspirational words of my mentor from Canada, Red Green, "Keep your stick on the ice."
Lead photo courtesy of Jim Flores@Unsplash