During a recent vacation in the Philippines, we visited a gorgeous white sandy utopia to escape the slimy green algae along Boracay's famed White Beach area. "Paradise Found:Puka Shell Beach Boracay" was the highlight of a three-hour island hopping excursion we booked with Diamond Water Sports.
Paradise Found:Puka Shell Beach Boracay
Puka Shell Beach is a reflection of a true tropical island: blue water, white sand, and relatively uninhabited. This vast stretch of land is where the locals converge to gather puka shells from which the beach derived its name. This patch of paradise is only 20 minutes from Boracay's main beach and was the last stop on our Boracay island hopping excursion.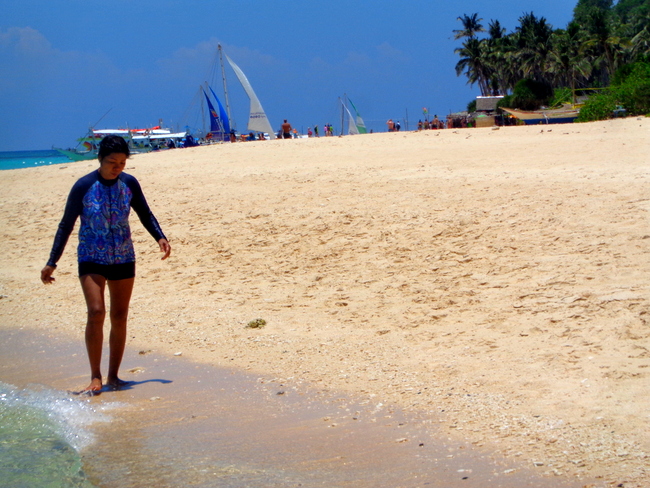 Private Tour vs. Group Tour
My lovely asawa, seen above, strolled along the Puka Shell Beach. Thanks to her instructions to our crew on this private cruise, cost 500 pesos, 10 bucks, per person, we docked far from the main tourist trap section of the beach.
Last year, on a group tour, we also went to Puka Shell Beach. However, the crew dumped us off near a large group of lounge chairs shaded by beach umbrellas. The seating was "free" as long as you purchased some over-priced snacks from the local vendors which descended upon you.
We avoided that scam this year and had our own drinks and snacks with us. We had this stretch of the white sandy beach virtually to ourselves.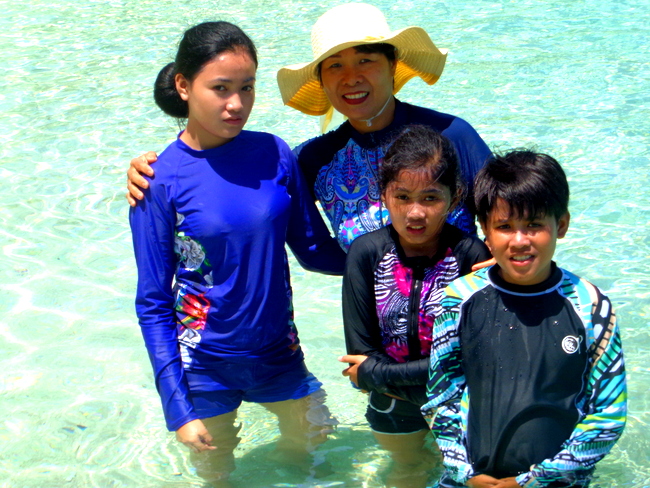 I stayed on our boat along with the crew who took a siesta since I wanted to stay out of the heat. The sun was brutally hot but my spouse and nieces and nephew swam in the sparkling turquoise blue waters enjoying the day and having fun.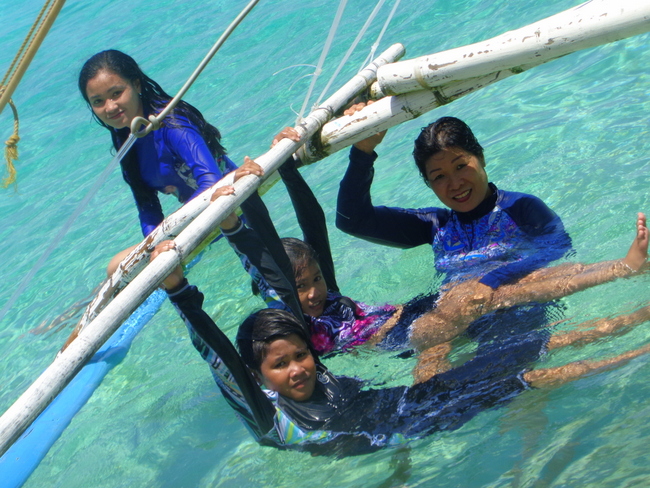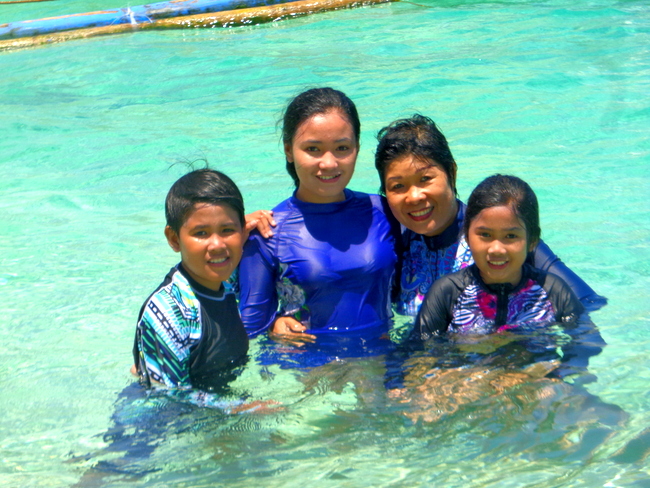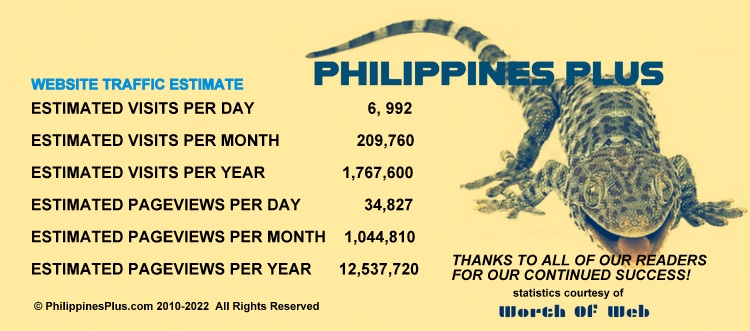 There was a cave on Puka Shell Beach which we didn't explore.
Yes, my wife is pulling the classic "bunny ears" stunt on our niece.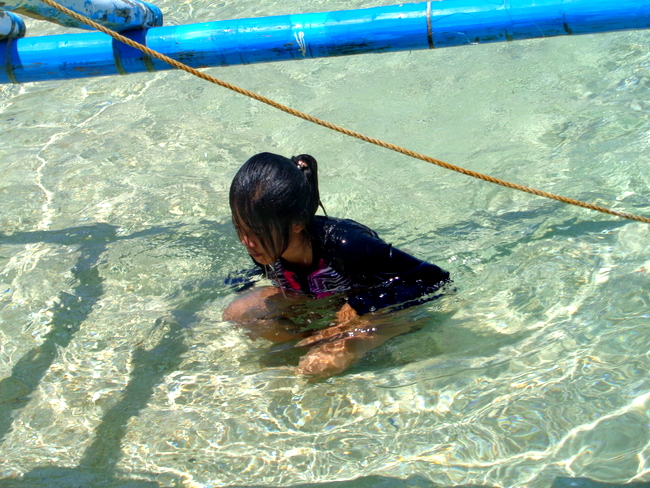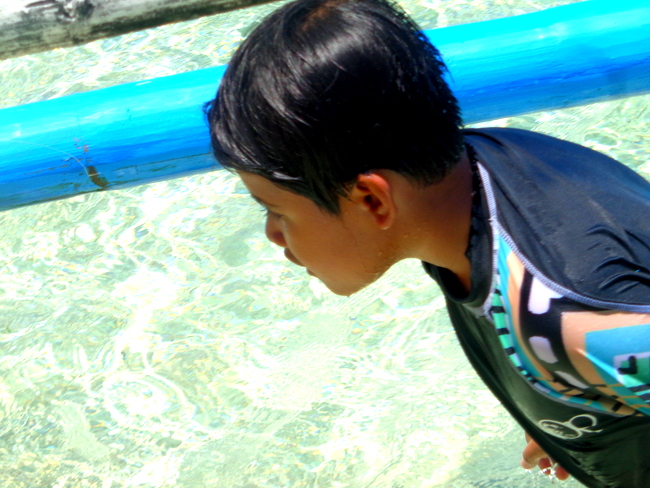 Paradise Found:Puka Shell Beach Boracay. The Adventure Ends
Our nephew found a small starfish which I made him put back in the water. We stayed at Puka Shell Beach for about 45 minutes and made our way back to the White Beach where we had accommodations. If you don't wish to go on a six hour tour with a group, I would recommend booking this short island hopping tour in Boracay. No buffet lunch was provided, but, frankly, my asawa and I weren't impressed with the lunch we had last year with the tour group.
At least with the private tour you can control your itinerary and spend as much time on each destination as you like.