Our healthcare facility in the Philippines scores a win! My wife, diagnosed with dengue fever and pneumonia, was admitted to our local provincial hospital in Guimaras this past Wednesday evening. She had a dangerously low white blood platelet count of 106. It was now Thursday morning and the attending physician walked into our room around 11:15 am. This was the first time we had seen the doctor since being admitted. I was praying for some good news.
The doctor gave us the results of the initial blood test: the white blood count had gone up to 136 but still below the normal range of 150.
Our physician advised us that once my asawa had multiple white blood counts above the normal range of 150 she could be released from the hospital. How long that could take was undetermined at this time.
There was also the issue with my spouse's pneumonia; she still had a horrific cough and she would also need to stay under supervision for that condition.
But at least, her white blood count had improved, which I considered a win for our healthcare facility in the Philippines, at least for the moment.
I stayed with my wife during the day, Thursday. I had gone home early in the morning to retrieve some personal effects but was scolded for bringing back "every day" t-shirts. I felt the hospital was not exactly a fashion showcase, and apparel was not that important at this point, but what did I know?
My brother-in-law Joery, who has been working on painting the exterior of our new home in the Philippines, retrieved the exact t-shirts that my wife wanted and brought them to the hospital later that day Healthcare Facility.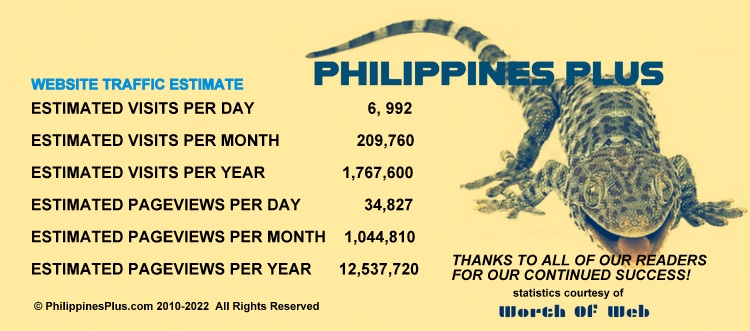 The staff at the Guimaras provincial hospital was extremely helpful.
However, the food, which was served in small plastic bags and passed out for breakfast, lunch and dinner, frankly sucked.
Fortunately there was a canteen on the hospital grounds serviced by several eateries on our island province. My wife did not have much of an appetite but could eat a bowl of hot noodles along with some SkyFlakes crackers.
There was no television in the room we shared with two other patients so we whiled away the hours on our Samsung Galaxy Tablets playing video games.
More blood tests were done, and my wife's white blood count improved to 186 and 170. She was still administered pain medication and always was hooked up to an IV. Maybe we could be getting out soon.
But in the meantime, the Comfort Room, CR, in the room, was absolutely filthy. Our niece, Michelle, came in later that evening with sister-in-law Alida. My wife gave Michelle some money to buy a toilet bowl brush and some bathroom cleaner.
It took a few minutes to explain to Michelle the concept of a toilet bowl brush as opposed to a tooth brush but she finally got the message.
I was hopeful that the blood tests would continue to improve and that we might be able to get discharged from the hospital the next day, Friday.
My wife's sister, Alida, volunteered to stay with my spouse during the evening but I advised her that I would stay. Alida would come in the next morning, Friday, long enough for me to return home and take a quick shower and pick up more supplies.
We settled in for another night in the hospital.