Guimaras Central School Mr & Ms United Nations. A few weeks ago I posted an article about our niece, JalAmiel. Our youngest niece in Guimaras was competing for the title of Ms United Nations. It was a fund raising event for her elementary school.
Each class had their own Mr and Ms candidate representing various nations. Each class would compete for the title of Mr and Ms United Nations for the entire school.
Therefore, whatever class raised the most money, would win the fund raiser.
Because of some generous donations and hard work from JalAmiel and her classmates, our niece was able to secure the title of Ms United Nations for her school.
JalAmiel's counterpart, Mr. United Nations, also represented our niece's class. My lovely asawa and I recently attended the coronation ceremony of Mr and Ms United Nations in Guimaras.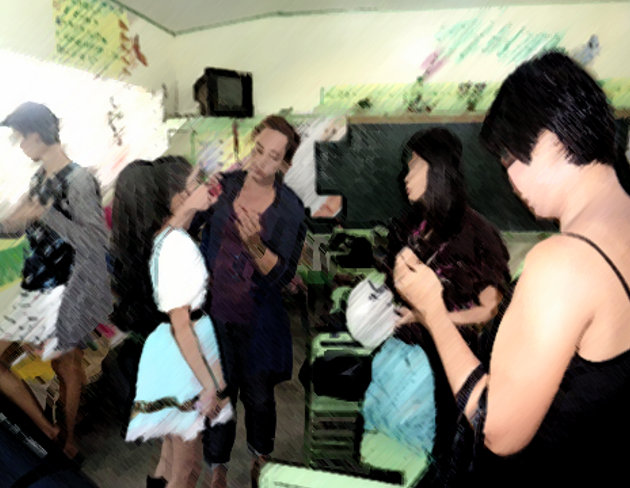 Here's a look at the make-up artists preparing JalAmiel for the big event.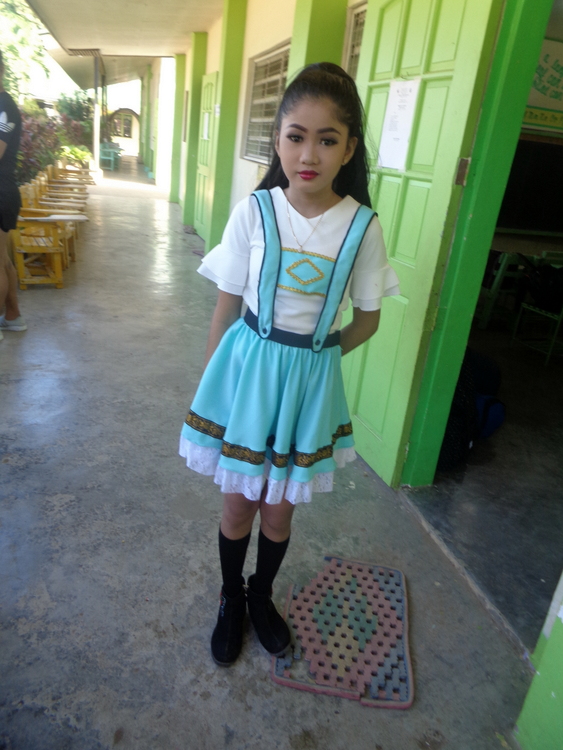 Our niece poses in her national costume which is supposed to represent Australia. Frankly, I thought it looked like an outfit for the Swiss Alps, but what do I know? I'm just a Crusty Old Expat. That's Mr. Australia with JalAmiel in the next photograph.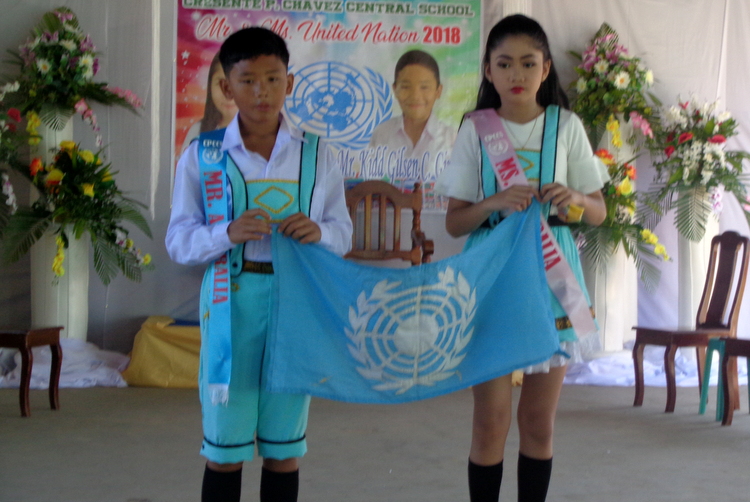 Here's a look at some of the other students and their Mr and Ms United Nations representatives and classmates: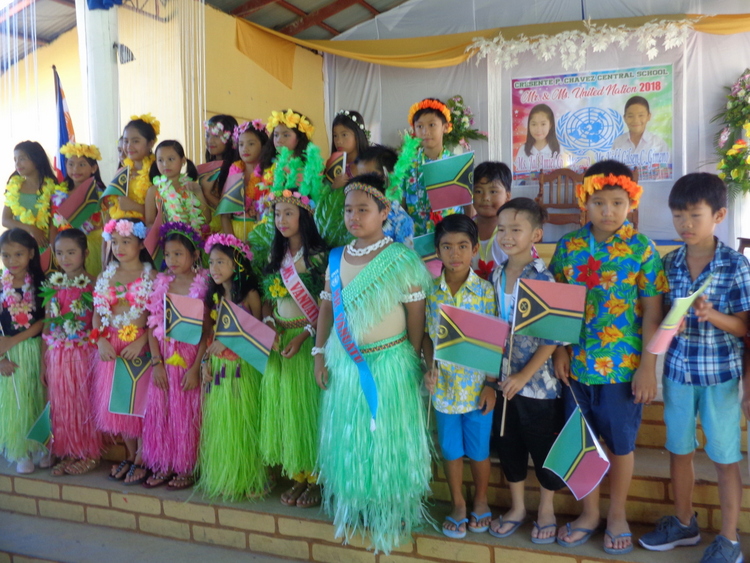 Ms and Mr Republic of Vanuatu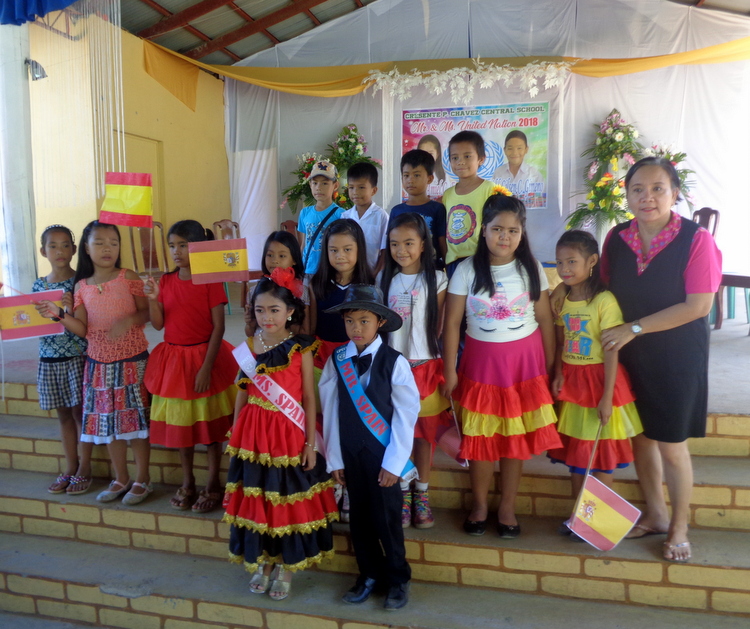 Ms and Mr Spain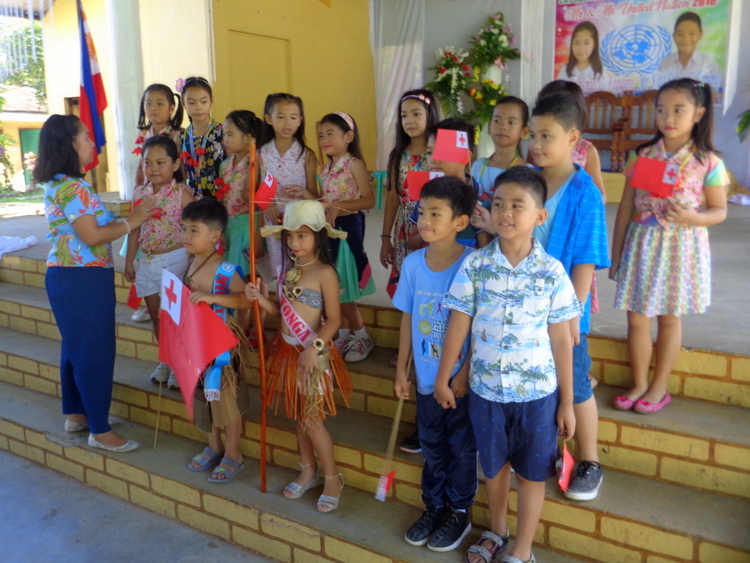 Mr and Ms Tonga followed by Mr and Ms Micro-Indonesia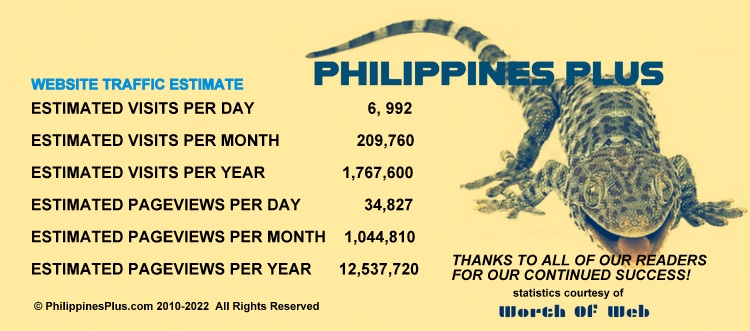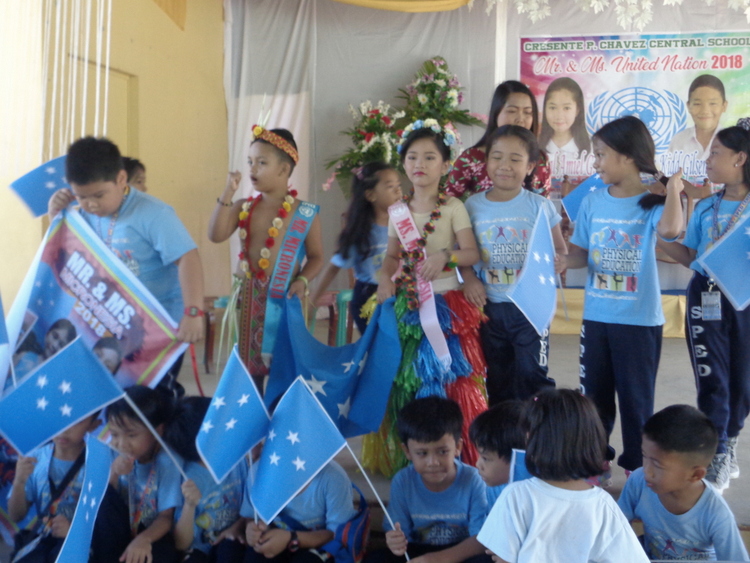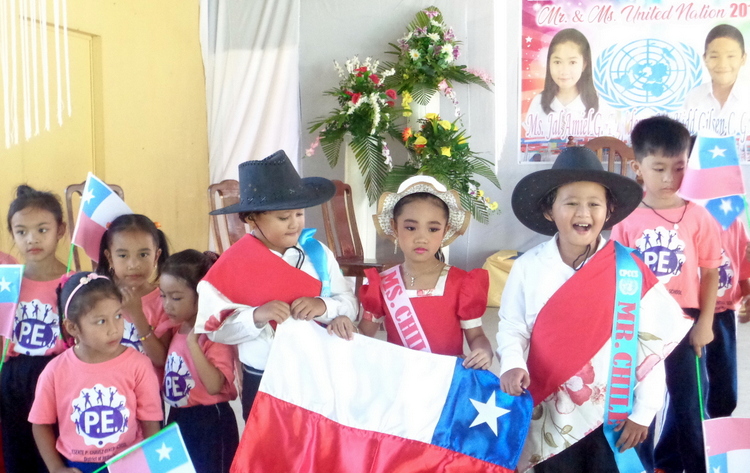 Mr's and Ms Chile
You'll note that Chile has two male representatives, twin brothers, a first for the United Nations pageant. Both of the young men are relatives of my wife in Guimaras.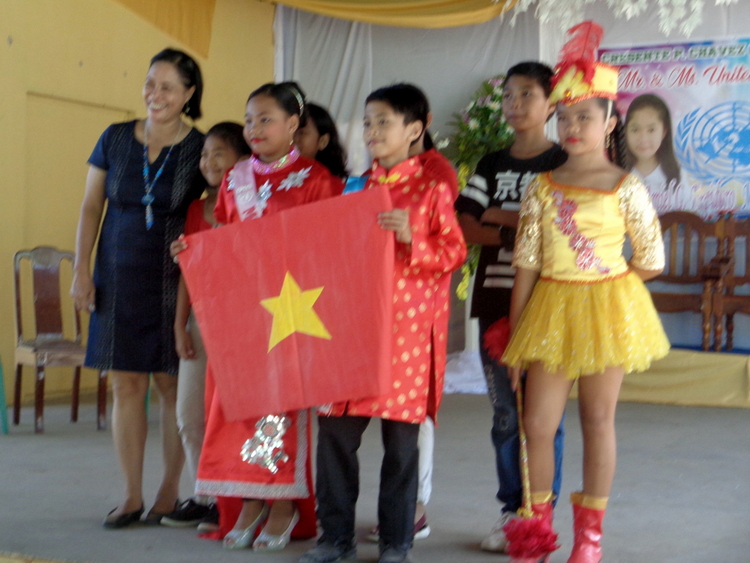 Ms and Mr Vietnam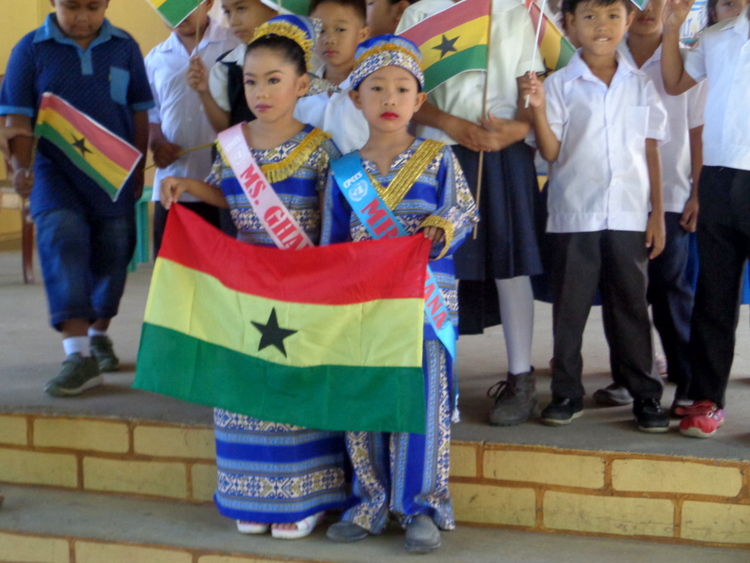 Ms and Mr Ghana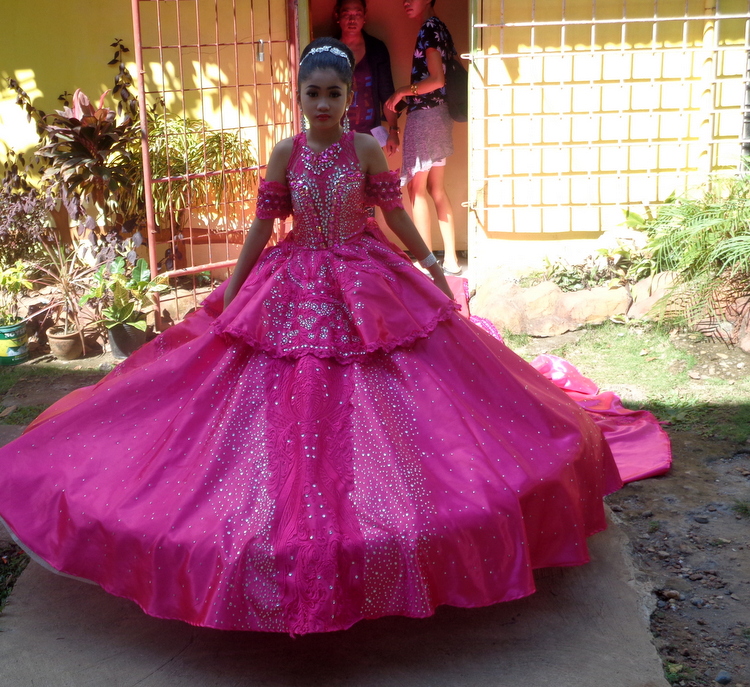 23 runner-ups were announced during the event which took almost 4 1/2 hours to complete. Here's our pretty niece in her Ms United Nations gown preparing for her grand entrance.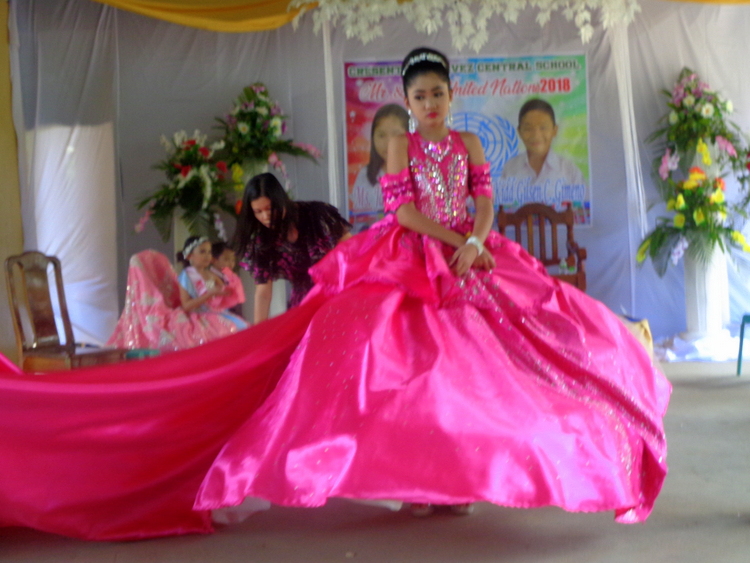 JalAmiel wasn't feeling well that day. She had a fever. The extended proceedings along with the hot, muggy weather surely didn't help matters any.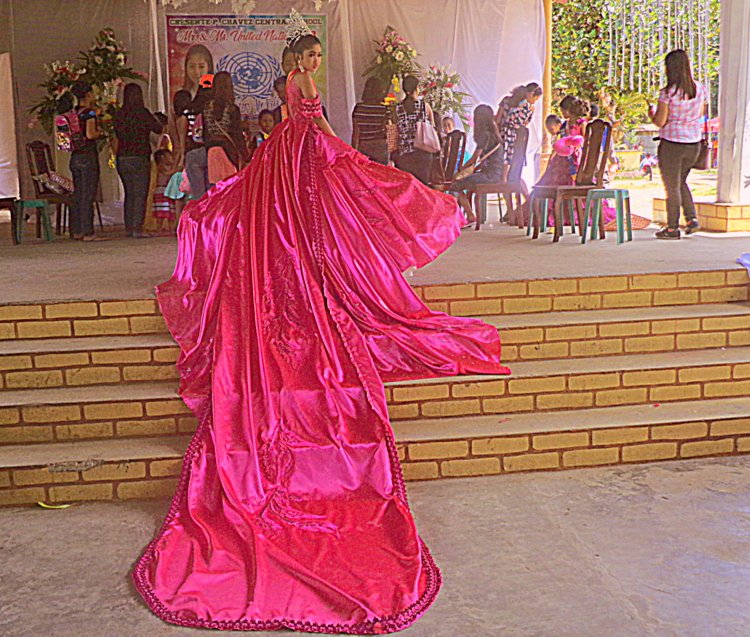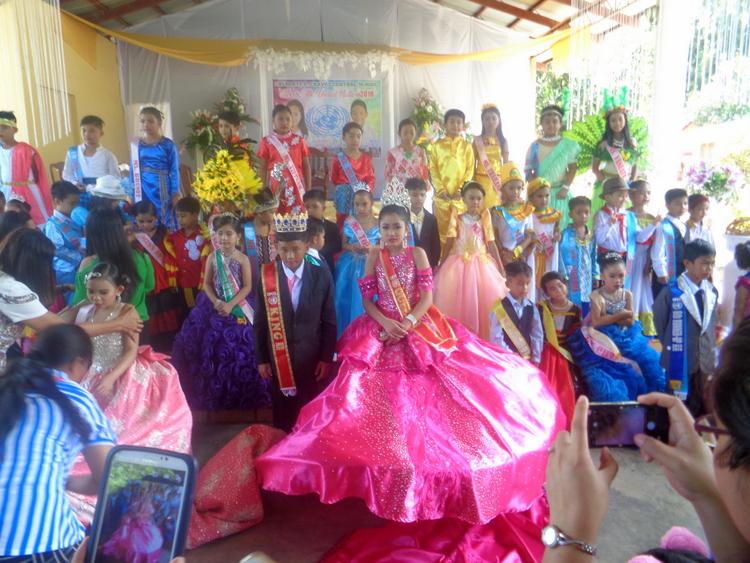 Finally, here's Mr and Ms United Nations along with the Royal Court. Most noteworthy is the fact that the school raised over 130,00 pesos, 2,600 dollars for the event. The money will go towards much-needed repairs for the school.
Congratulations to our niece, JalAmiel.
We're very proud of her.