Lolo's Easter (Grandpa), my father-in-law who resides in the mango province of Guimaras, has a duwende problem. Lolo lives in a house that was moved on my back, along with the help of 49 Filipinos, back in August 2011. He has been living alone (we thought) in Buluangan but my asawa was recently alerted that her Tatay (Father) has been roaming around the barangay during all hours of the night.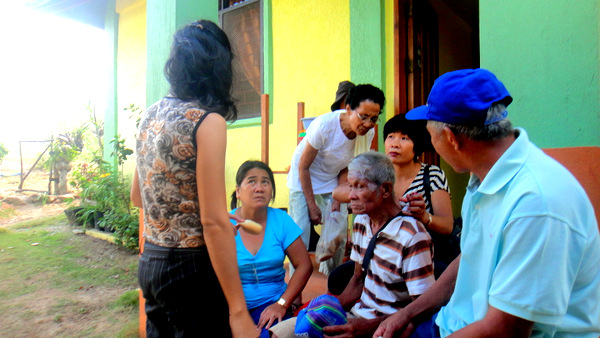 (The Intervention Crew: From left, standing, sister-in-law Alida, Cousin Emma, Lola, standing with glasses, The Sainted Patient Wife and Cousin Roberto on far right. Lolo in center with striped shirt.)
Seems that Lolo, 80,  has been looking for some duwendes that have been pestering him. He's been working outside under the scorching summer sun getting ready to make some charcoal. He developed a peeling sunburn that he is blaming on the pinay pixies, the mischievous invisible elves of the Philippines. 
So instead of celebrating Easter and hunting Easter eggs at our subdivision home in Iloilo, I accompanied my spouse to her home province. My asawa was going to retrieve her Father and  try to convince him he needs to stay at "The Compound" with Lola,  (grandma, his estranged wife) and my sister-and-brother-in-law and two nieces and a nephew.
(Editor's Note: This website will never kowtow to so-called "politically correct" forces in America which continue to attack Christians and replace "Easter" with "spring", as in the "Spring Bunny" and "Spring eggs" instead of "Easter Bunny" and "Easter eggs." And no, I'm not making this up.) 
But Tatay was already in Guimaras at my wife's home in San Miguel. He had stopped by for an Easter Sunday visit.  Now the hard part. Trying to convince him to stay. My asawa wanted me to come along. I informed her that I would be there for moral support but that her Father would not even understand me (but Lolo proved me wrong; despite his 3rd grade education, he can understand English and even speak it to a degree.)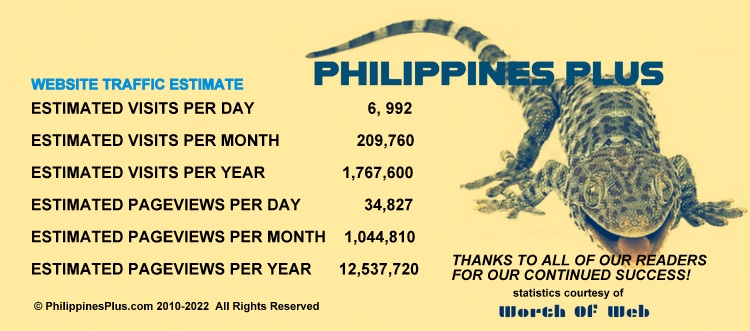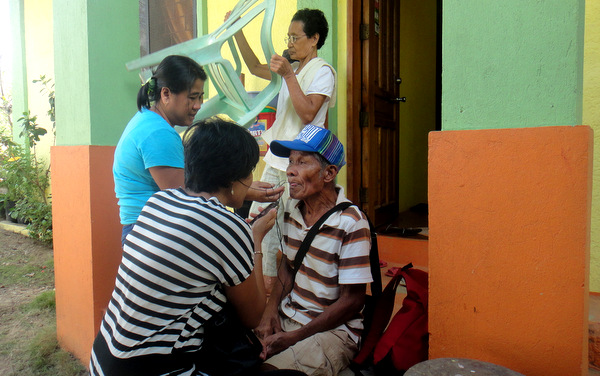 As you can tell by the first picture, my father-in-law and the intervention crew were distraught. After settling him down, they gave him some medicine to help him with a bad cough he had. Cousin Emma, chief proprietress of the Jade Market and Hollow Block Factory, talked to Lolo at length, pleading with him to stay at the house so someone could look after him.
But he wanted no part of that. His girlfriend wanted him back home in Buluangan. Girlfriend? I had no idea the 80-year-old Filipino had a live-in girlfriend. I was quite surprised.
But imagine my reaction when my spouse told me that Pearly, lolo's girlfriend, could not be seen by anyone, only by lolo. This was not good news. An imaginary girlfriend that my father-in-law claims he only speaks to and sees must surely be an indication of some form of dementia. Some psychosis? I'm certainly not a doctor but this news called for drastic action.
It was time to visit a sorhano (Ilonggo for healer), witch doctor, shaman, albularyo. Call him what you want. Cousin Emma determined this should be done immediately. We hailed a trike driver to take us to the sorhano who lived near the beach resort town of Nueva Valencia.
(We're off to see the healer.)
My asawa and I climbed into the back. Cousin Emma sat behind the motorcycle driver and lolo and Cousin Roberto sat upfront. It was going to be a hot, long bumpy ride on a bright, sunny Easter Sunday. An adventure for this American expat and my first experience with a healer in the Philippines. It proved to be an Easter I would never forget.
(To be continued)