Another gall bladder assault slams the old geezer. Hence, today's post "2nd Gall Bladder Attack Downs American Expat in Philippines." Furthermore, this recent bout triggered a visit to our local emergency room in Guimaras, the island province we call home.
2nd Gall Bladder Attack Downs American Expat in Philippines
This American Expat in the Philippines had suffered an earlier gall bladder attack a month ago. Therefore, when I started suffering intense pain this past Tuesday evening, Feb. 4, 2020, around 8 pm, I knew I was in for some trouble. Two Buscopan tablets did nothing to relieve my pain. The pain, on my right side below my rib cage, was the same place where I had suffered my initial gall bladder strike.
"Do you want me to take you to Emergency?" my concerned wife asked.
"No, I'll wait it out," came my reply.
"Man Cave" Research on Gall Bladder Pain
I went to the Philippines Plus HQ, my "man cave," and flipped on my HP PC and consulted the World Wide Web. Quickly my fingers flew across the keyboard using the phrase "gall bladder attack relief" on Google search.
Recommended home remedies for the gall bladder pain were drinking peppermint tea (which I have on hand), applying a heating pad for 10-15 minutes, drinking a cup of warm water with two tablespoons of apple cider vinegar, and drinking turmeric tea.
I sipped a cup of Sir Thomas J. Lipton's Peppermint Infusion herbal tea while applying a heating pad to the area of my pain. The heating pad minimally reduced the pain. My wife brought over a cup of water with the apple cider vinegar. I drank some of it and promptly vomited several minutes later.
Two hours passed before I finally gave up. Around 10 pm, I started getting dressed and informed my wife that I needed to go to the emergency room immediately. The pain was crippling.
Quick Trip to the ER in Guimaras
We arrived at the hospital about 15 minutes later. Our local provincial hospital was our only option. The Yohan Express fast craft stopped operations at 10:00 pm. I thought the pump boats were not allowed to operate the Iloilo Strait after sunset. We later discovered the emergency pump boat trips to nearby Iloilo City were permitted.
Therefore, I believed we would have to wait until the Yohan Express resumed operations at 6:00 am. Consequently, I believed the local provincial hospital in Guimaras was our only option. I only hoped that the hospital would be able to provide me with some relieve from the pain.
First of all, I had some serious reservations about going to the local hospital. The last time we had used their facilities was when my asawa had a severe gastritis attack. After 45 minutes and no help from the ER doctor on duty for my suffering spouse, we took a nighttime pump boat ride to Medicus Medical Center in nearby Iloilo City.
However, my pain was so intense; my only hope was our local healthcare facility.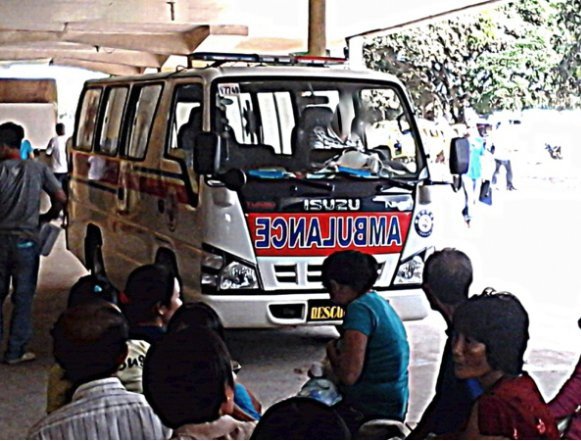 Fast Response from Guimaras Provincial ER
In contrast to our last visit to the Guimaras ER, our visit this past Tuesday had a remarkable staff that quickly responded to my situation. An ER bed was made available to me without minutes. The Emergency Room physician visited me within 10 minutes. Pain medication was administered to me, and I felt relief from my acute pain within about 15-20 minutes.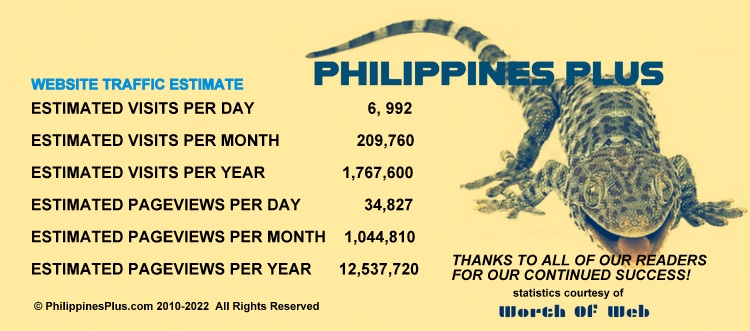 In addition, the ER doctor on duty had a surgeon come over and speak with me. The surgeon recommended that my gall bladder be removed echoing what the ER physician at Medicus Medical Center in Iloilo a month earlier had advised.
I drifted off to sleep while my poor spouse sat on the ER bed with me but didn't sleep. I woke up around 3 am. The surgeon had said he would provide me with a referral to a doctor in Iloilo for my surgery. My wife took care of all the final charges with the cashier and we left the ER around 4 am.
2nd Gall Bladder Attack Downs American Expat in Philippines
Seems like my second gall bladder attack was a wake-up call. Although I've maintained a low fat, low-calorie diet over the past month and last 19 pounds, I still suffered another painful assault. However, I have nothing but praise for the ER staff at the Guimaras provincial hospital that Tuesday evening. Their concern and quick response to my situation was extremely welcome.
Though I've been unhappy with some visits to the hospital in the past, I'm happy to report this visit was a positive one. The only negative I have is that the CR, Comfort Room, where I had to deposit a urine sample, was dirty and reeked of a putrid urine smell. I simply held my breath and peed.
However, again, I was completely satisfied with the health care service provided to me that evening.
Breakdown of the ER Visit Costs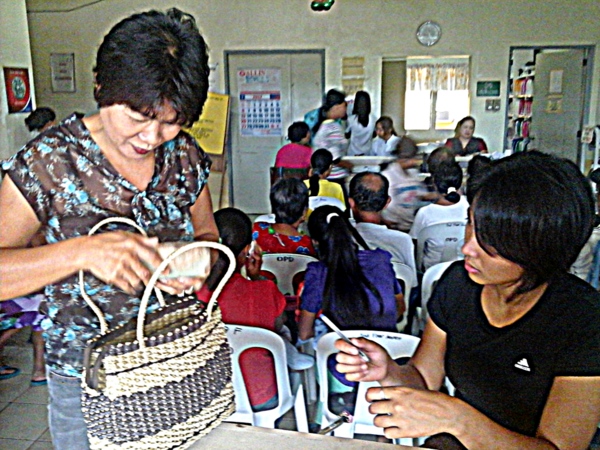 Our new PhilHealth renewal didn't cover any of the costs of my ER visit that evening since I was not admitted as an inpatient. Here's a look at the expenses:
Supplies (IV Cannola, Heplock, 3CC, SCUP)…………..122.00 pesos
Medicine…………………………………………………………….70.00 pesos
ECG…………………………………………………….….…………270.00 pesos
Laboratory (CBC, K, NA, Urine Anaylis)……..…………..99.00 pesos
Total Cost…………………..………………1, 152.00 pesos, 23 US dollars
No Emergency Room or Doctors' Fees as this is a Govt. Provincial Hospital
I'll have an updated post on the upcoming surgery once I can gather more information.
UPDATE FEB 11, 2020
We were able to find a good doctor in Iloilo City who estimates the total cost of my gall bladder surgery to be around 100,000 Philippine pesos, 2,000 US dollars. The average cost of removing a gall bladder in the States is around $24,000. Other estimates from different surgeons in Iloilo ranged from 150,000 to 250,000 Philippine pesos.