By September 30, there will be only be two countries where classes are done remotely: the PHILIPPINES & VENEZUELA.
Bangladesh and Kuwait will reopen on September 12 and September 27, respectively.
The official school year "opened" for the PHILIPPINES & VENEZUELA this past Monday, September 13, 2021. However, despite facing embarrassment from a recent UNICEF report on the dismal state of education in the Philippines, President Duterte still hasn't given his stamp of approval on the opening of face-to-face classrooms.
Why does this iron-fisted grip on Filipino school children continue? One only hears the familiar refrain from the top that it's "not safe" for the kids to return to the classroom. Duterte is still waiting for more people to get vaccinated.
Consequently, one has to wonder why all the other countries in the world, aside from Venezuela, deem it safe for their children to resume face-to-face learning.
Meanwhile, Philippine Education Secretary Leonor Briones has the audacity to proclaim that the school opening for the second time in a pandemic was a "celebration of victories and successes."
One has to wonder what alternate universe the Secretary is living in.
President Rodrigo Duterte has not decided yet whether he will allow the limited face-to-face classes in 120 schools identified by DepEd. Filipino Senators expressed frustration over what they called a "lack of sense of urgency" on the part of DepEd in convincing Duterte to allow the pilot run.
Frankly, the government's whole program in dealing with the COVID-19 pandemic has been underwhelming. Moreover, I'm being generous with that description ( PHILIPPINES & VENEZUELA).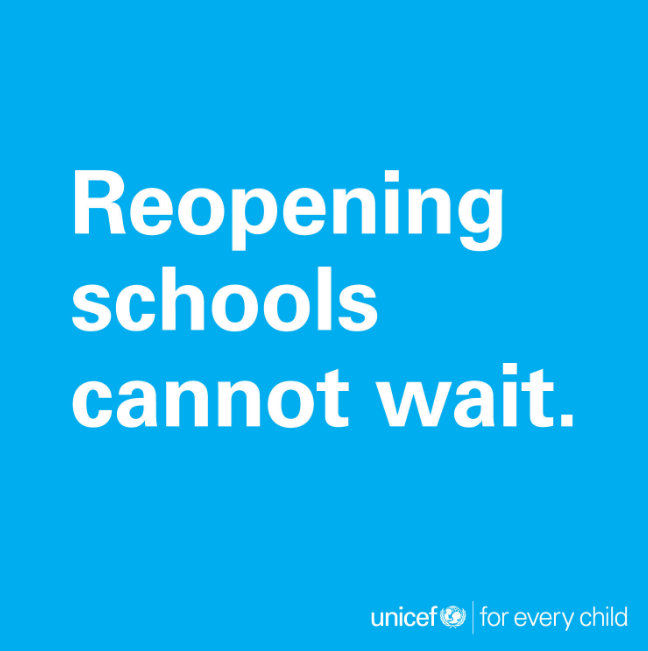 Graphic courtesy of UNICEF Facebook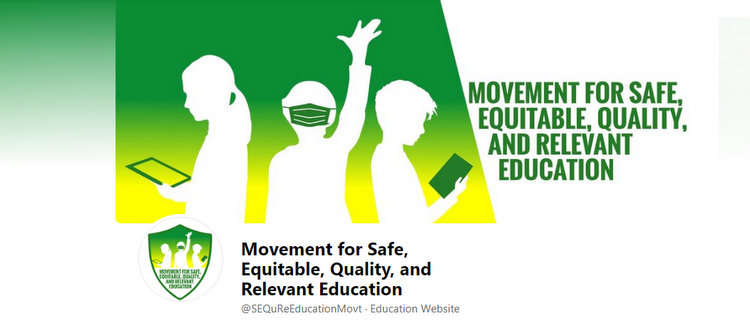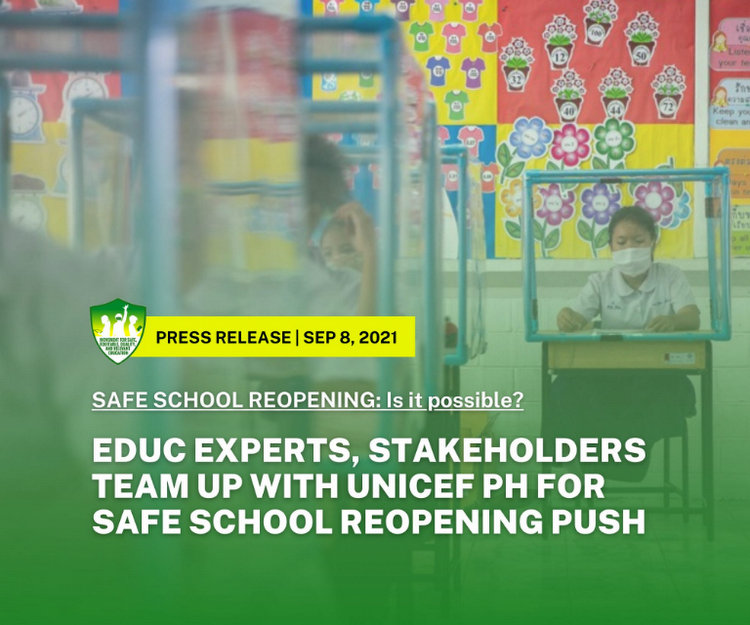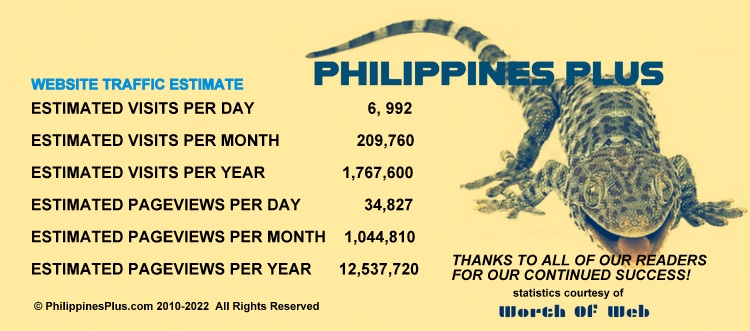 NEWS RELEASE
SAFE SCHOOL REOPENING: Is it possible?
Educational experts and stakeholders team up with UNICEF PH for safe school reopening push.
The Movement for Safe, Equitable, Quality, and Relevant (SEQuRe) Education hosted a webinar of over 2,000 registrants with UNICEF Philippines. They're calling on the Duterte government to heed the clamor for a return to face-to-face learning in the Philippines.
"It is plain ridiculous for our schools to remain indefinitely closed when there have been plenty of studies and successful experiences from other countries that prove safe school reopening is not only possible but necessary.
Our youth's future and well-being are at stake, and so is national development. Time is of the essence, especially with the threat of severe learning loss and retrogression if school closure is further prolonged," said Dr. Mercedes Arzadon. Dr. Arzadon is the Convenor of the SEQuRe Education Movement and a professor at the UP College of Education.
Arzadon cited lessons from neighboring countries in Asia such as Japan, China, Vietnam, and Indonesia. All of these countries have reopened their schools in all or in targeted areas amid the pandemic. She argued that their experiences can be used to plan for safe and limited in-person learning in the Philippines.
We've already allowed malls and restaurants and even casinos and cockpits to operate in many places, but why haven't we opened our schools yet?
Why is the fate of schools and children in the entire archipelago based only on the state of NCR?" asked Arzadon.
The group added that school reopening shouldn't also be solely dependent on the country's vaccine rollout as announced several times by President Duterte.
Arzadon cited the need to equip schools with safety measures and medical support for its stakeholders and to improve basic medical responses—such as mass testing, contact tracing, and faster vaccine rollout—as key factors in creating an effective plan for safe reopening of schools.
"We are calling on the Duterte government and education officials to formulate a strategy for the gradual reopening of all schools this school year.
It has already been proven that the current distance learning set-up is not working…especially (for) poor rural children.
We must move forward and plan for better ways to cope and strive for quality education despite grueling circumstances," concluded Arzadon.
Source of Press Release courtesy of SEQuRe Facebook page
PHILIPPINES PLUS SUPPORTS THE EFFORTS OF DR. MERCEDES ARZADON & SEQuRe. WE ALSO COMMEND THOSE SENATORS PUSHING FOR FILIPINO KIDS TO GET BACK TO THE CLASSROOMS. 
Empty classroom photo courtesy of coyot @ pixabay.com