Immigration Offices Swamped with Queries Regarding Travel to Philippines
Frankly, I don't understand why so many people are confused. Many folks believe that tourists may now enter the Philippines. The Philippine Bureau of Immigration, BI, has repeatedly informed the public that this is not the case.
Via numerous press releases, Immigration has stated that the only foreigners allowed are those specified and spelled out by the IATF. The Inter-Agency Task Force, IATF, is responsible for determining the response to the Philippines COVID-19 pandemic.
In addition, ALL Task Force recommendations must meet the approval of President Duterte.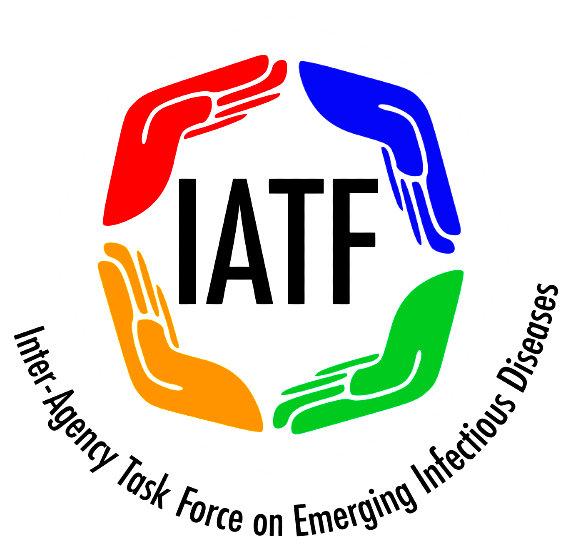 While I see Facebook bashers attacking the BI regarding the ban, the Bureau has no say in the matter. It is up to the Task Force and Duterte to determine who may enter the Philippines.
"PHILIPPINES STILL CLOSED TO FOREIGN TOURISTS"
However, the Bureau had to issue another Press Release to deal with the issue.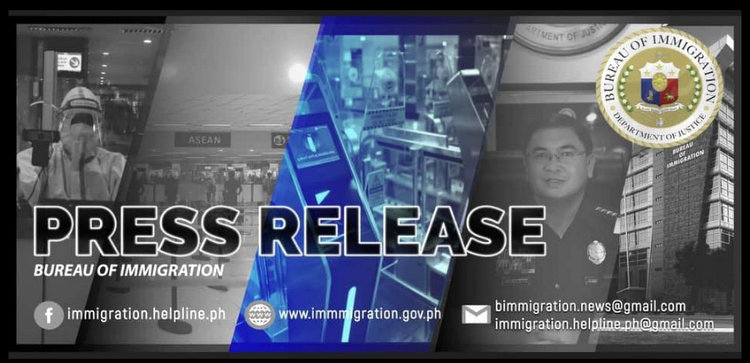 "The country remains closed to foreign tourists," says BI Commissioner Jaime Morente for the umpteenth time.
The Commissioner goes on to say that "Only those under the allowed categories as set by the Inter-Agency Task Force…if coming from green or yellow countries may be admitted to enter."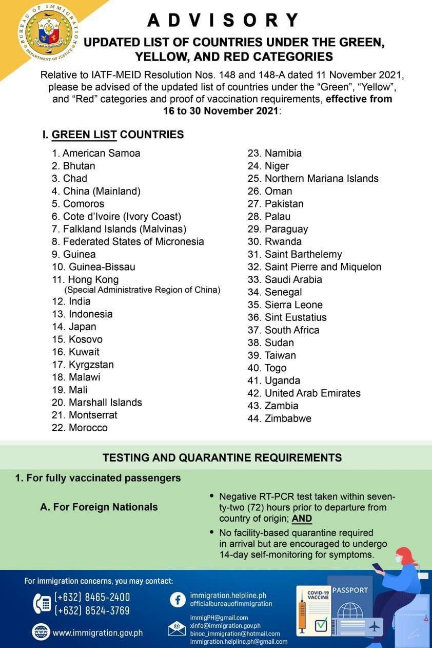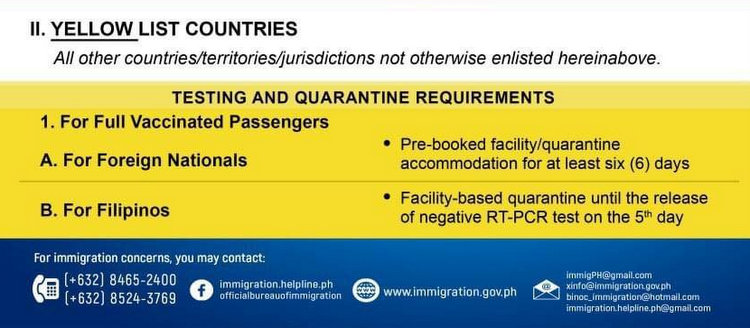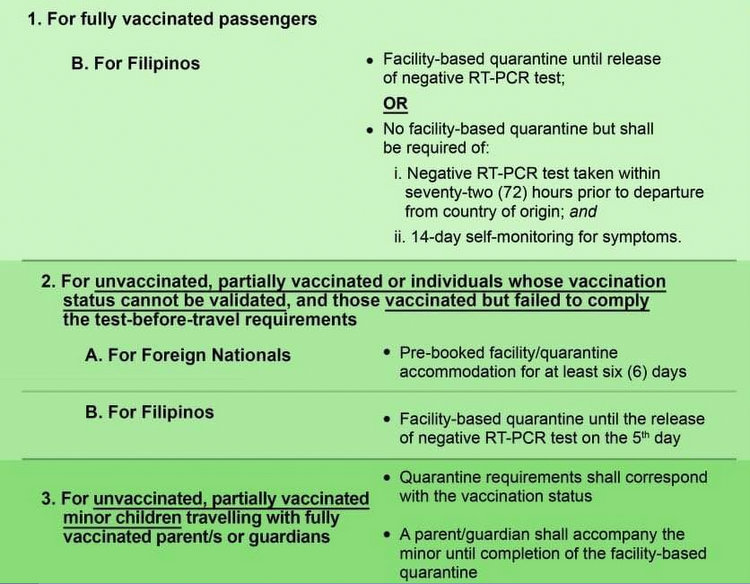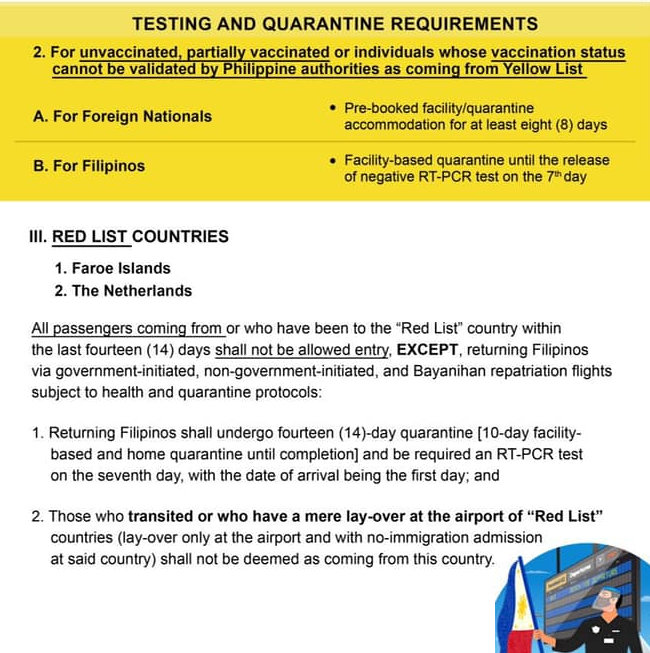 Morente adds there are encouraging signs that the country might soon reopen its borders. That said, BI will continue to restrict the entry of foreign tourists until the government decides to the lift the travel ban.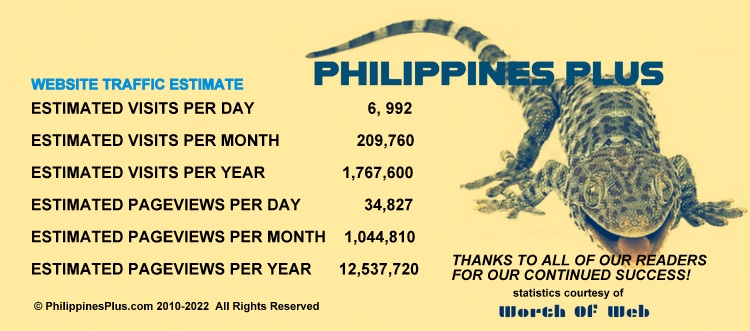 Presently, only Filipinos, Balikbayan, and foreigners with valid and existing visas issued by the BI and other specialized government agencies may enter the country.
Those who wish to travel to the Philippines under a tourist visa may only do so if they apply for a 9(a) temporary visitors' visa. They also need an entry exemption document (EED) from Philippine posts abroad.
Morente said the BI is ready and prepared for the eventual reopening of the country to foreign tourists. However, again, the decision to reopen will come from the President and the IATF.
The BI Chief issued the statement following reports that the Bureau's offices were being inundated with queries from persons. Many individuals assumed that foreign tourists could now enter the country.
Why? Because Metro Manila was now under the less restrictive Alert Level 2 status.
That is not the case and has never been the case.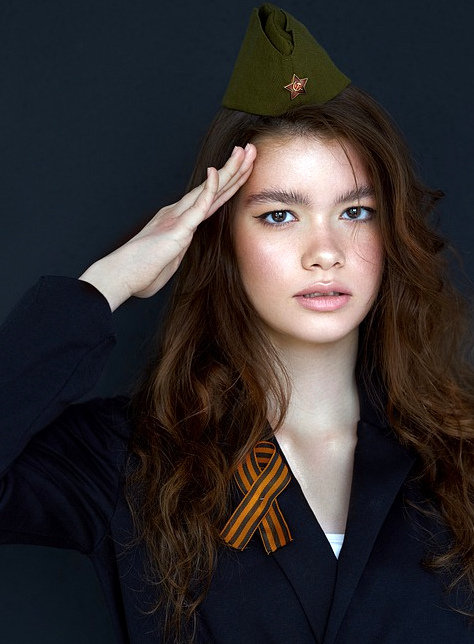 "We advise the public to refer to our website and social media pages to keep themselves updated on our latest advisories on guidelines and requirements for international travelers," he said.
Government officials have said that the Philippines will again be welcoming foreign tourists "in due time." Such a move will depend on the experience of other countries who have already opened their borders to foreign visitors.
Please, do your due diligence before you assume you can travel to the Philippines. Immigration's website and Facebook page provide all the information you need.
Lead photo courtesy of JC Gellidon @ Unsplash
Graphics & Press Release courtesy of the Philippine Bureau of Immigration