"Proper Pooch Pool Party Philippines" isn't one of seven related American International Pictures beach party films from the Sixties. Former Mouseketeer, Annette Funicello, was my first crush. She starred in "Beach Blanket Bingo" along with teen idol Frankie Avalon. "Bingo" was the fifth and most well-known of the series. Annette initially appeared on "The Mickey Mouse Club" which was first televised from 1955 to 1959 by ABC.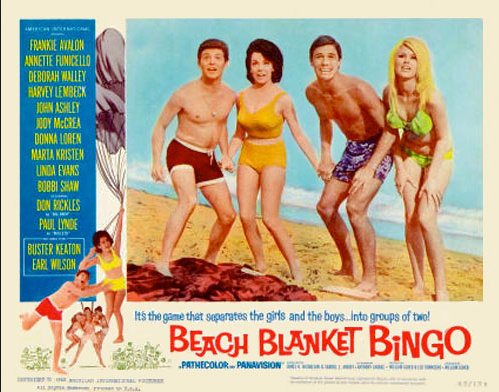 (Photo Source: The Video Beat)
My First Crush Annette Funicello
I was probably only about six or seven years old at the time when I first saw Annette. While I waited for supper, my eyes were super-glued to our black-and-white TV screen during "The Mickey Mouse Club." While Mom was cooking up another meat-and-potatoes dish, I was waiting for Annette to appear.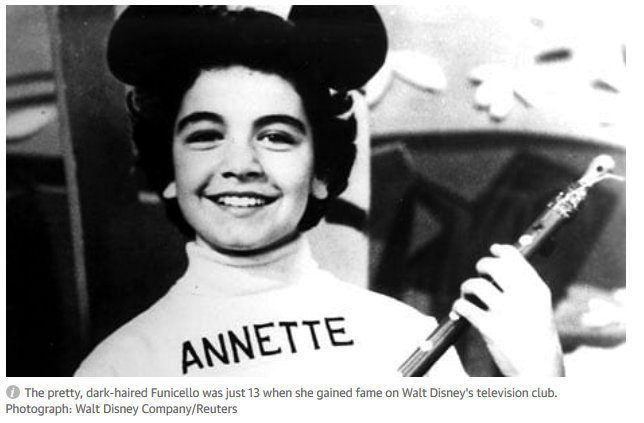 (Photo Source: The Guardian)
Years later my parents had taken my two brothers and me to the local drive-in one summer night in 1965. I can't recall what the feature film was but I sure remember that trailer for "Beach Blanket Bingo," a movie I unfortunately never did see.
As a teenager, Annette transitioned to a successful career as a singer with the pop singles "O Dio Mio", "Tall Paul" and "Pineapple Princess."Annette established herself as a film actress and popularized the successful "Beach Party" genre along with Avalon.
Sadly, in 1992, Funicello announced that she had been diagnosed with multiple sclerosis. She died of complications from the disease on April 8, 2013. (Source: Wikipedia)
Proper Pooch Party Philippines Kicks Off
Our own "Proper Pooch Pool Party Philippines" was a birthday party celebration for our two nephews, Jorealle and Sherwin, seen below.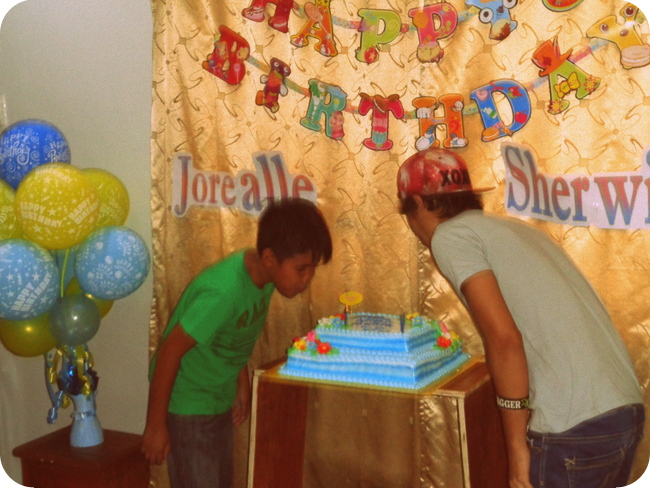 After the cake and ice cream and hot dog-laced spaghetti, we gathered for a group shot seen in the next photo. The usual group of suspects attended, all close relatives that live in our little slice of paradise in the Philippines, Guimaras province.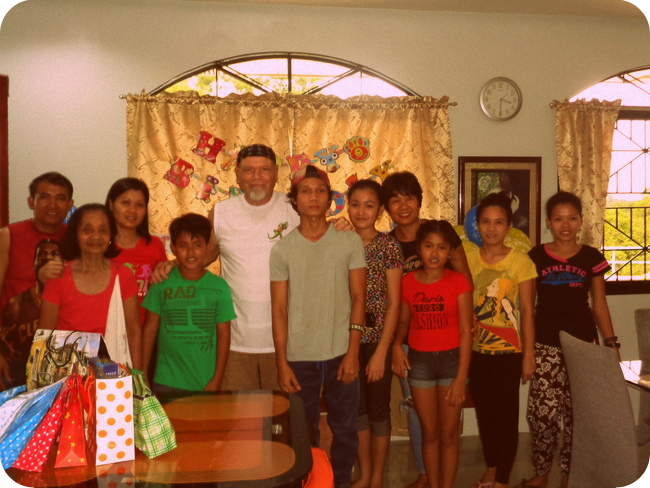 Here's a shot of our swimming hole which is still maintained by yours truly, the crusty old expat, aka, the sexy pool boy. Look, if you have your own blog, you can call yourself whatever you want.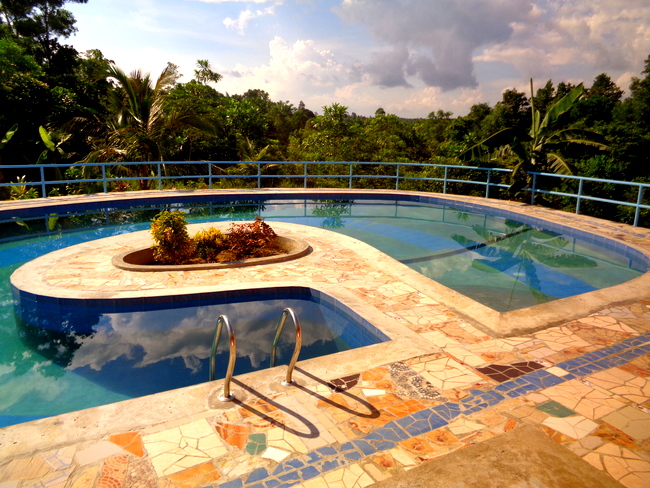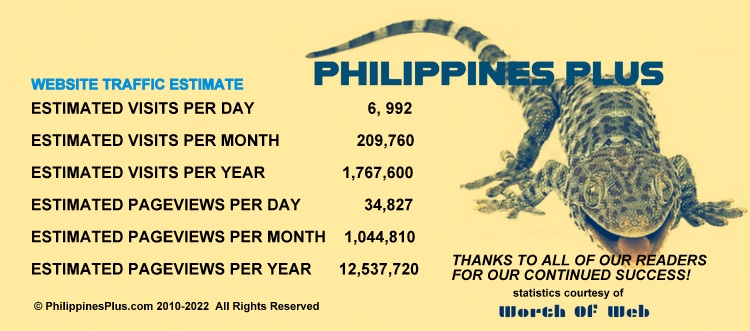 "Killer" Joins the "Proper Pooch Pool Party Philippines"
Our niece and nephew, JalAmiel and Jorealle, are seen below with a few of our eight pooches. "Killer," our Belgian Shepard, loves the two kids but detests any strangers. He still has only bitten four people at last count, and killed countless chickens and one goat. "Killer" has also attacked a nearby carabao.
If you step onto our property and you're not one of our Belgian Shepard's friends, he will greet you with extreme prejudice.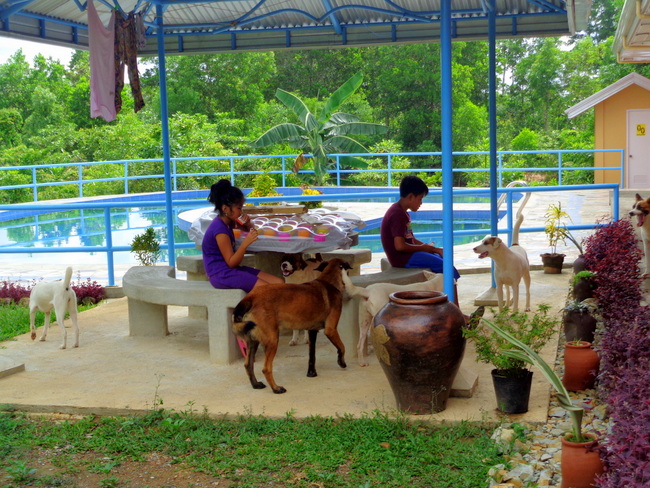 Our nephew is petting "Prince," the father of five of our pups. "Princey's" common-law wife, Cinderella, can be seen in the background. "Patchy" is standing in front of "Prince" and "Bandit" can be seen right behind Jorealle under the concrete patio table.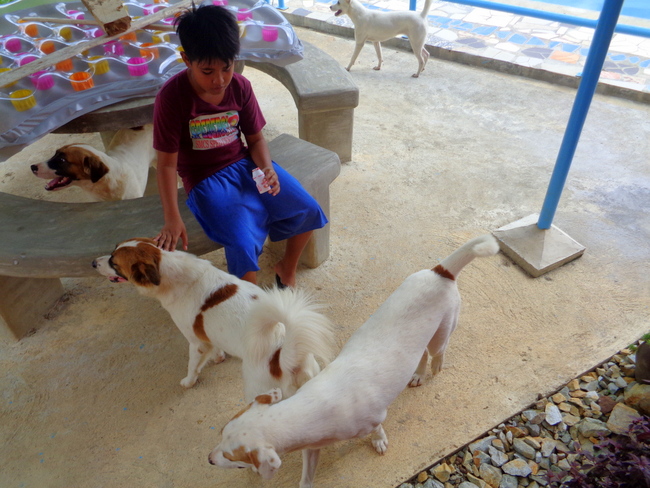 That's my lovely asawa taking a swim in the next picture.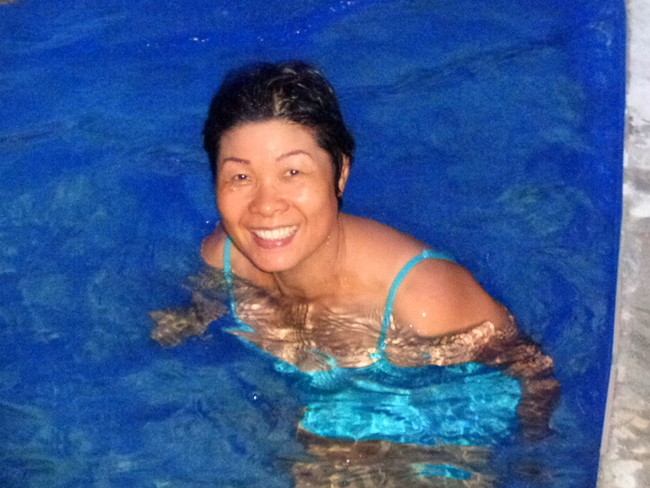 My spouse is washing her hands after giving "Princey Boy" a few pats on the hand. "Prince" is very needy and loves a lot of attention. But he's a good boy and rarely gives us any problems.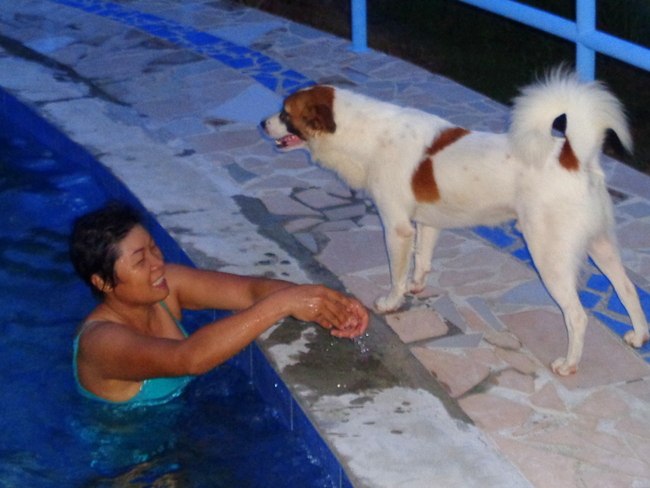 That's some of the kids in the next few shots having fun in our swimming pool enjoying the party.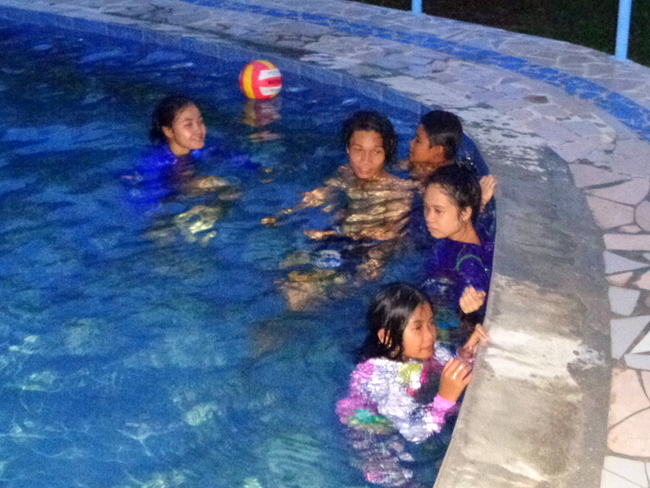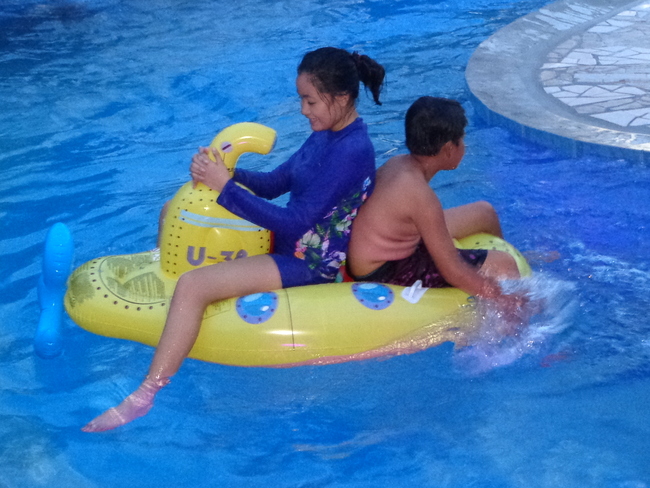 Clouds appeared over the horizon as the sun began to set. Though the "Proper Pooch Pool Party Philippines" was held during the start of the rainy season, the celebration that evening wasn't interrupted by any monsoon rains and the party went on into the night. Maybe somewhere in the stars Annette was smiling down on our own "Pooch Pool Party Philippines."