After over five years of living in this sovereign island country in Southeast Asia, my asawa and I are realizing the "American Dream" in the Philippines. James Truslow Adams, in his book "The Epic of America," which was written in 1931, stated that the American dream is "that dream of a land in which life should be better and richer and fuller for everyone, with opportunity for each according to ability or achievement." (Source: Library of Congress.) The American Dream is grounded in the Declaration of Independence which proclaims that "all men are created equal" with the right to "Life, Liberty and the pursuit of Happiness."
The meaning of the "American Dream" has changed over time and now includes such fundamental elements as home ownership and upward mobility. Regular readers of Philippines Plus have been subjected to a plethora of articles that document the building of our new home in the Philippines. Upward mobility? As soon as I stepped foot off that plane at Ninoy Aquino International Airport over five years ago to start my retirement, I was instantly "upwardly mobile."
My Filipina wife and have lived a comfortable lifestyle these past years but in no means a decadent, opulent one. It has been difficult at times and if we had been selfish, we could have made things much easier for ourselves if we did not take in my father-in-law, who has Alzheimer's, a niece and nephew whose mother works in Kuwait, and twin nieces that previously lived with us.
We did not do this to earn any pats on the back for us, we did it because we wanted to help the family. Now we are not Bill and Melinda Gates by any stretch of the imagination, but we have done the best we can with the resources we have.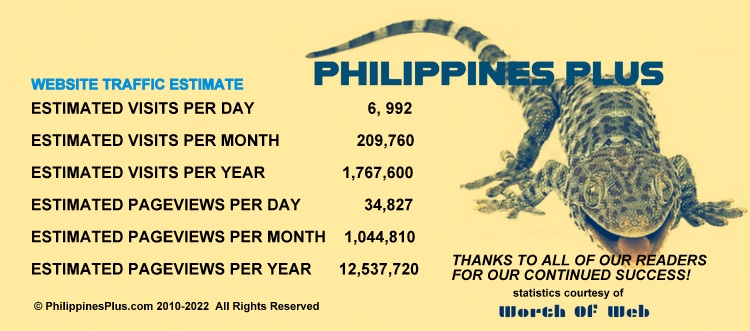 Our new home is not due to some "overnight success" or a "silver spoon" born in my month. It's a culmination of almost 30 years at the same job in America and five years in the Philippines. I've paid my dues. So has my wife. I will not tell you that I spent all 30 years at my job at Ma Bell doing back-breaking work. I didn't. I spent most of my time on my butt in front of a computer. My last few years at the telecommunications giants were extremely boring and when I was offered the chance to retire at age 57, I seized that opportunity.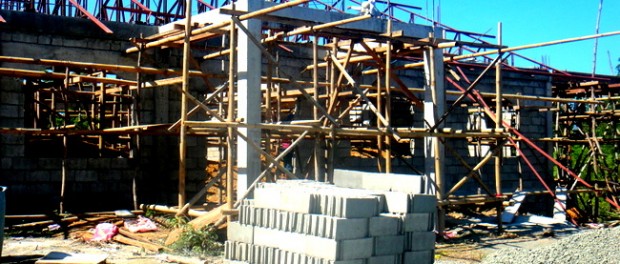 Work progresses on our new home in the Philippines
We could have built a simple nipa hut and been content with that but I felt my wife of over 15 years deserved her "dream home." She has worked hard every day of her life since she started working on the family rice farm at the age of seven and no doubt, will be busy planting more mango and cashew trees on our new property. But she loves to do that. It's her therapy. And being married to me, well, that therapy is absolutely necessary for her.
Realizing the American Dream in the Philippines. It's been a long time coming. Living and working in the greatest country in the world laid the foundation. And now I'm living in the Philippines, where I am pursuing my own brand of "Life, Liberty and the pursuit of Happiness" in an archipelago of 7,107 islands drinking a cold bottle of San Miguel and doing absolutely nothing.