I couldn't dance my way out of a rice sack riddled with holes. "Lively Latin Dancers, Manggahan Festival Guimaras" is a post that solely exists because of The Sainted Patient Wife. My better half loves to dance. She's especially fond of Latin dances, the Cha Cha, Rumba, Samba, and Paso Doble.  Those routines and more were on display last Thursday evening at the 2018 Manggahan Festival in Guimaras. 
Jaypee Kein G. Entredicho, Public Information Officer III/PIRD Head for the province of Guimaras,  graciously allowed my spouse and I access to the Latin Dance backstage area. We were provided with seating which was appreciated by The Crusty Old Expat. Otherwise, I would have had to stand throughout the almost three-hour competition.
Jaypee also had the emcee announce me as a foreign visitor to the Latin Dance contest along with my lovely asawa. The emcee also engaged me in a brief intermission break interview during the competition.
Good thing I had loaded up on some tasty grilled pork and a serving of rice beforehand over at The Seaman's Kitchenette. The pleasant owner allowed me to drink a couple of cold bottles of San Miguel Pale Pilsen straight from the bottle.
There's evidently a new policy at this year's Manggahan Festival regarding the serving of beer. The Food Court eateries are only serving beer in paper cups. If you order more than one beer, your Pale Pilsen is served in a plastic pitcher. I don't care for the taste of beer from a paper cup.
I was probably allowed to do so because I'm a foreigner. If you ask politely, many Filipinos are more than willing to accommodate you.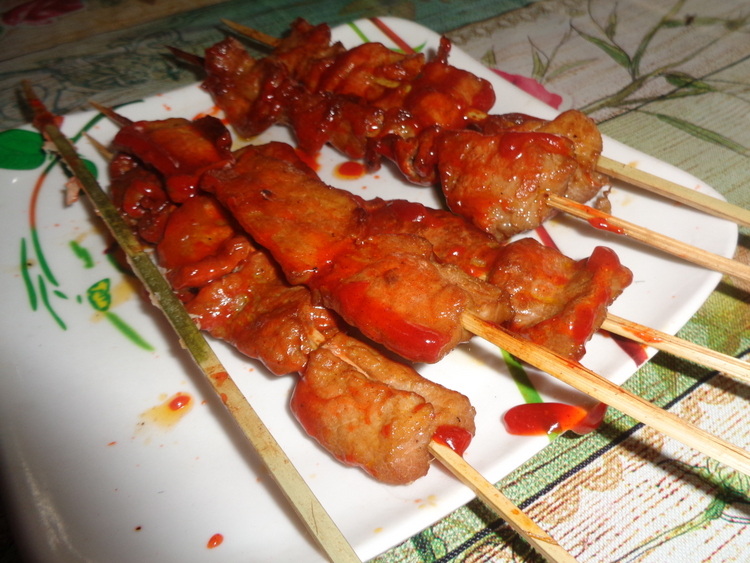 It also didn't hurt that one of the workers behind the counter was one of my asawa's neighbors from years ago.
The new beer drinking policy probably is in effect for security purposes. Keeping glass bottles out of the hands of Red Horse drunks during Manggahan is a wise decision.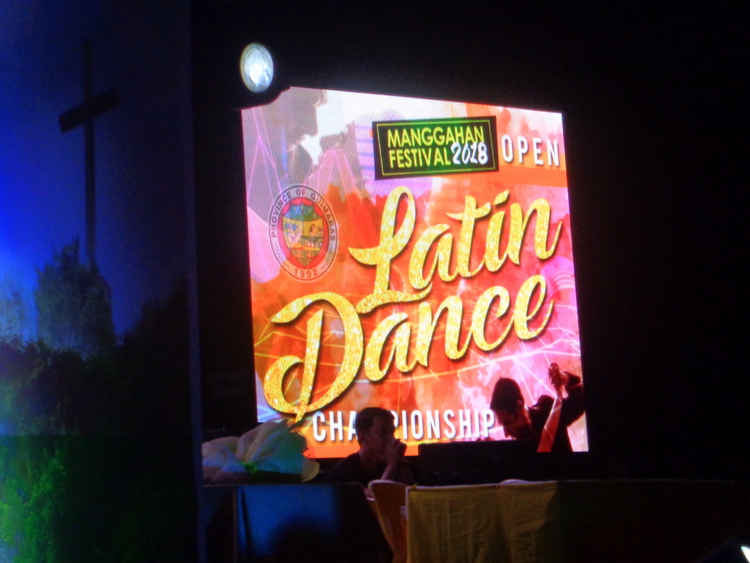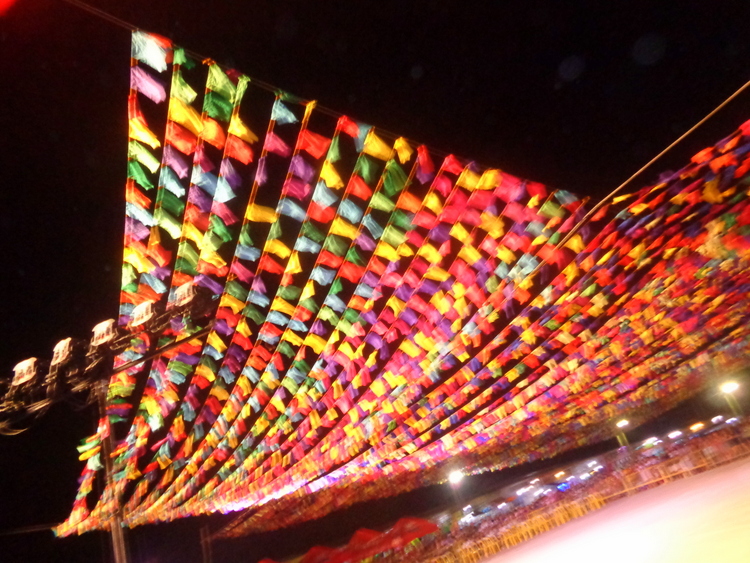 Lively Latin Dancers, Manggahan Festival Guimaras
Here's a look at some of the Latin Dance competitors from the Amateur Division. It was a hot and muggy night in Guimaras but that didn't slow down these amazing dancers one iota.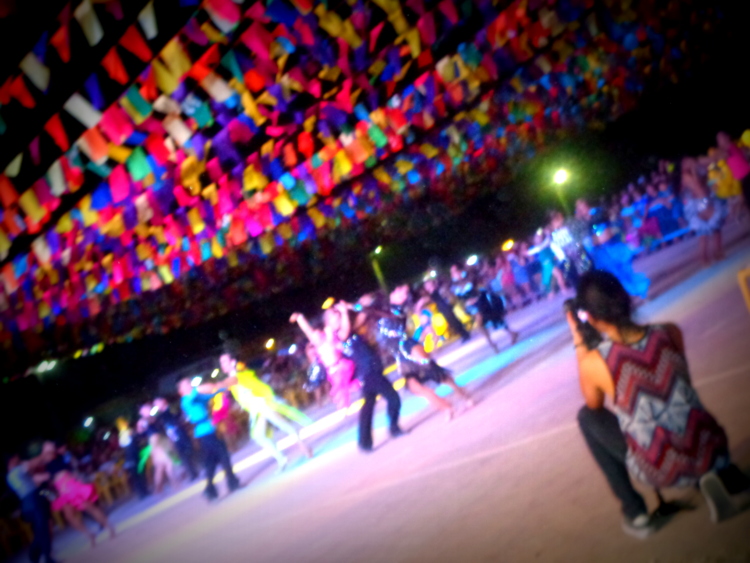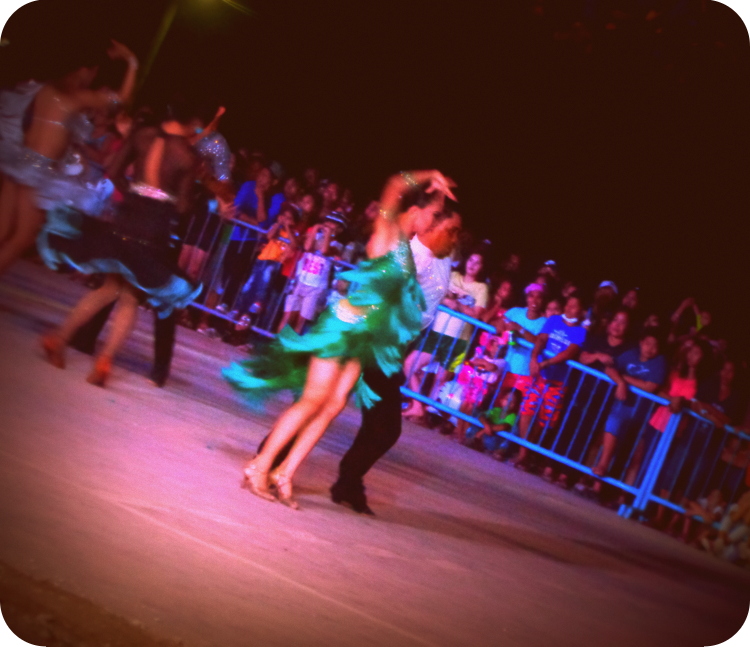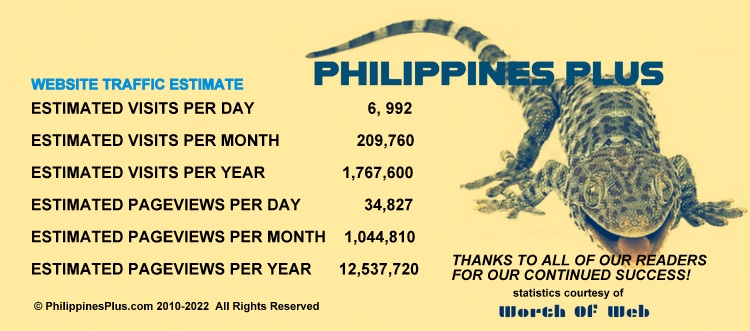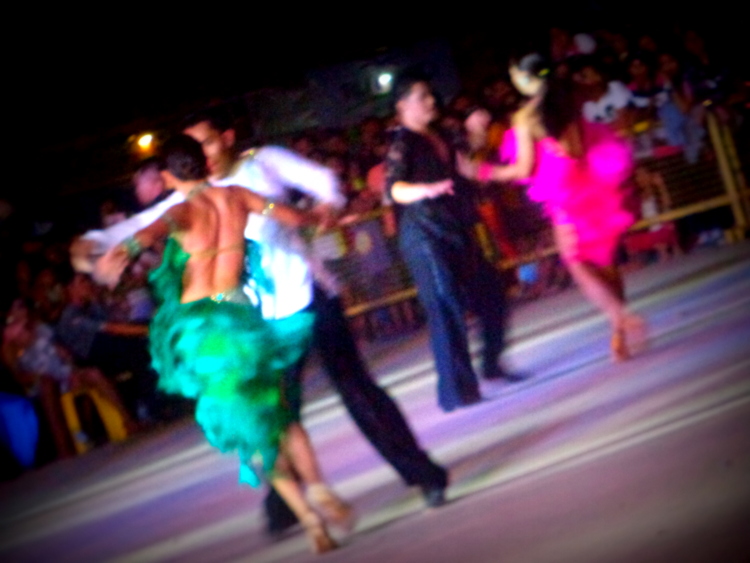 The Latin dancer in the green dress was one of my wife's favorite competitors.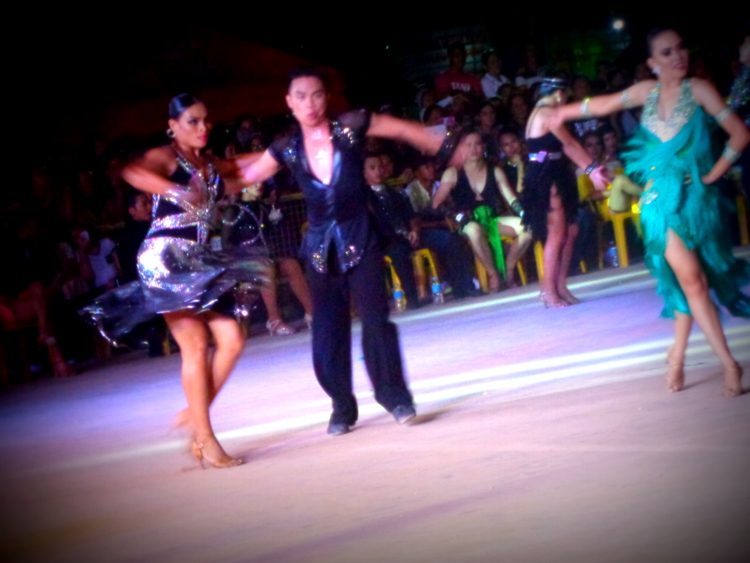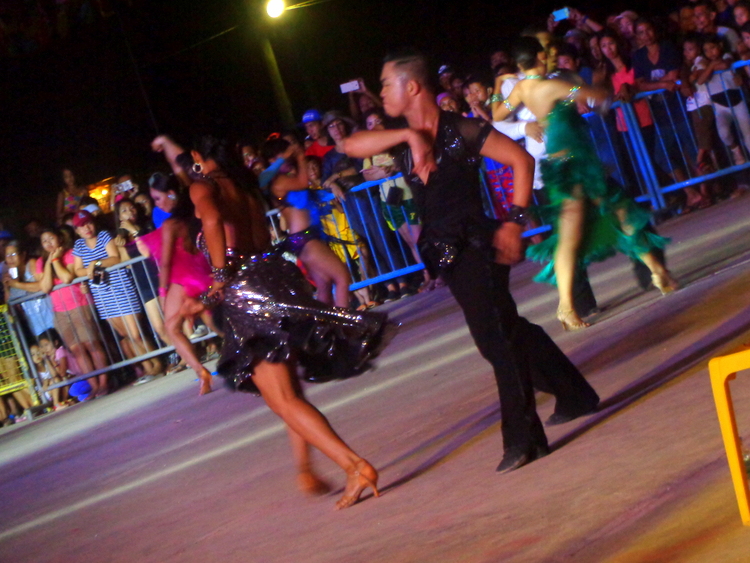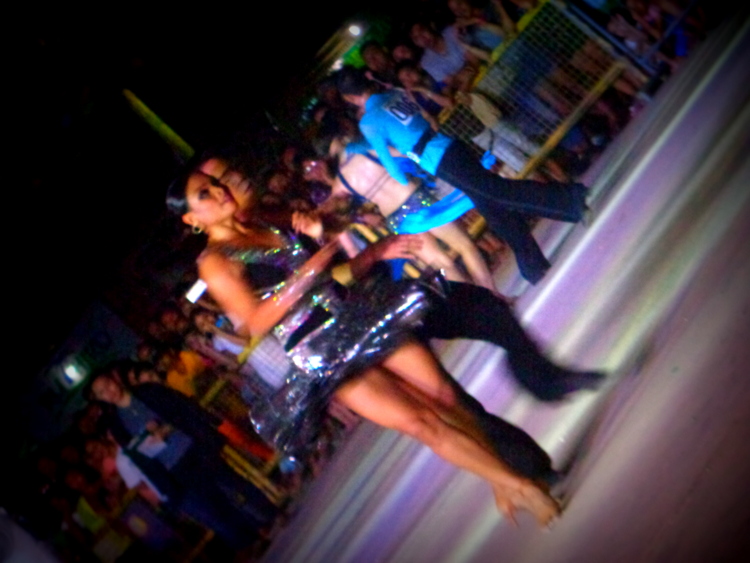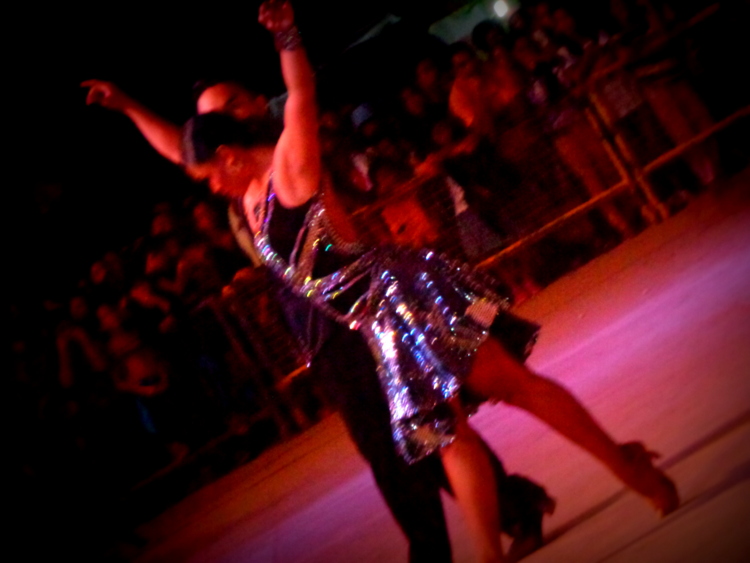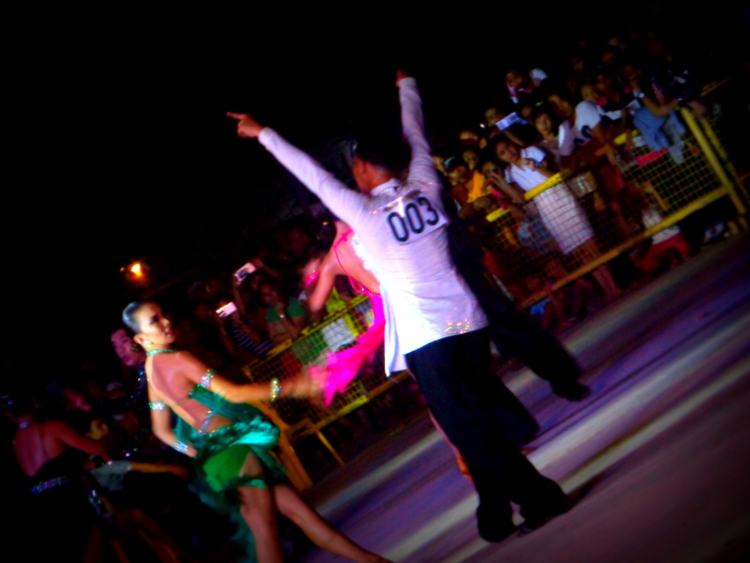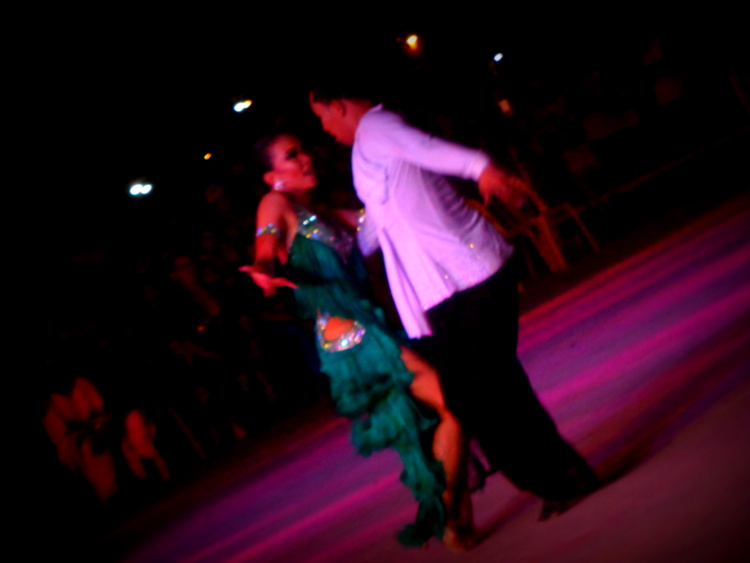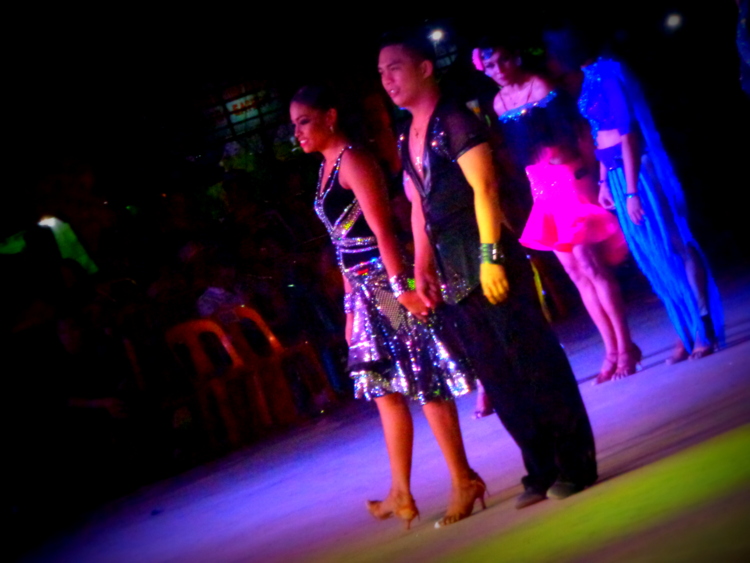 The winners of the Amateur Latin Dance Competition, seen above, were crowned. A thoroughly enjoyable evening at this year's Manggahan Festival.