My beloved asawa and I needed a vacation. After a ten day visit from relatives in Manila and the escalating demands of caring for Lolo and his dementia, we both needed a break. So we took off for Cebu via Bacolod. We had no firm plans on how to reach Cebu but knew that flying to the Queen City of the South via Cebu Pacific was too expensive an option.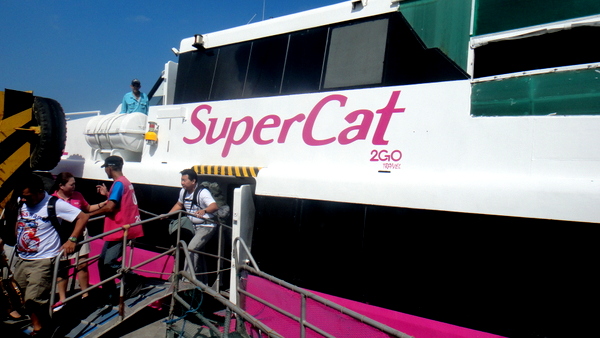 Since this trip was completely unplanned and we wanted to leave the next day, a Friday, ticket prices for the airlines were too expensive for us at over 5,000 pesos each, 110 US Dollars apiece.
My American friend, former expat, The Tom Cat, had taken the SuperCat 2GO Ferry previously and I knew the location of the ticket office in Iloilo City. So riding the fast ferry was the way to go. And between you and me, I had never ridden a fast ferry before this.
But how to get from Bacolod to Cebu? A quick Google search revealed that the Ceres Bus Company went to Cebu but I could not find any sort of schedule or website for the outfit.
So my spouse and I decided to take the SuperCat Fast Ferry and check out Ceres when we arrived in Bacolod. Nothing planned. Totally spontaneous, which for me, was extremely rare.
I knew it would take much longer to reach Cebu via this route, but what did it matter? I'm a retired American expat in the Philippines and have all the time in the world.
Our new maid Mera and our nephew Sharwin would remain at "The Farm" to take care of Lolo, my father-in-law. Our niece Michelle stayed over a few nights to help out.
My asawa and I got up at 3:30 am that Friday morning to catch a jeepney to the Jordan Wharf in Guimaras. The first pump boat from the dock usually leaves at 6:00 am.
My internet research revealed that the ferry's first trip to Bacolod left at 7:30 am and I wanted to make sure we would be on that first boat in Iloilo. It's only a 20-25 ride to the wharf in Guimaras and a 15 minute pump boat ride to Ortiz Dock in Iloilo, but we were both anxious to start our mini-vacation.
We arrived at the 2GO, SuperCat terminal around 6:15 am and purchased our tickets. The waiting area had good air conditioning and was a pleasant place to wait for our journey to commence.
We took the Tourist Class, seen below in the next two pictures, at a cost of only 395 pesos each, 8.77 US Dollars, for the hour long ride.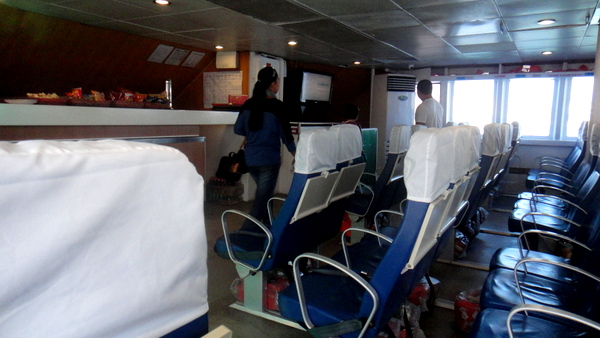 There was a snack bar in front of the lounge and the attendants came by to take anyone's orders. My wife and I both had eaten an early breakfast and took a pass on the snacks.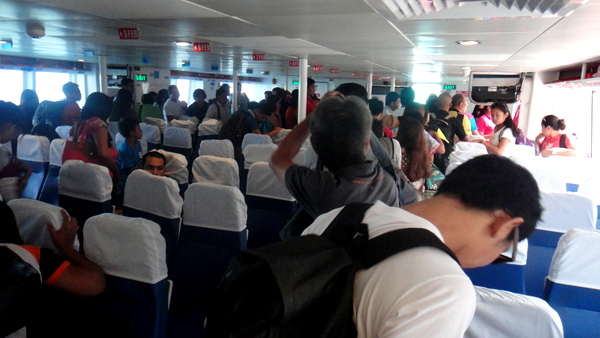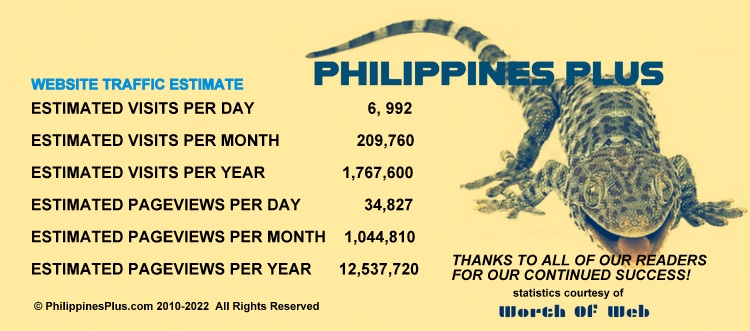 I settled in and was pleased that the SuperCat took off shortly after 7"30 am on schedule. I looked out the window and viewed the dock area outside and enjoyed the aircon, which was set at a very comfortable 20 degrees Celsius. It was a welcome respite from the summer heat we've been enduring in the Philippines.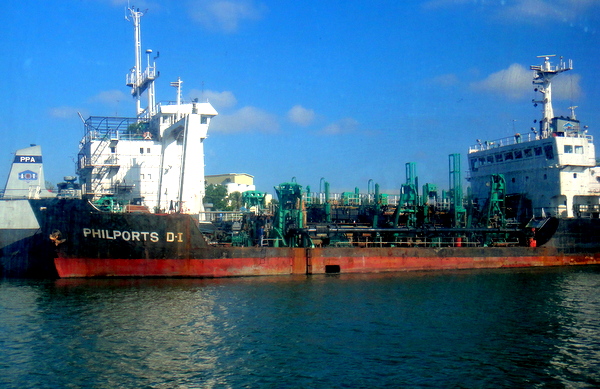 A view of the dock in Iloilo
We pulled away from the Iloilo terminal. There was a Spider-Man moving showing on the two television monitors located in the front, but I passed the time looking out the window and checking out the fishing boats, such as the one shown below, that were passing by.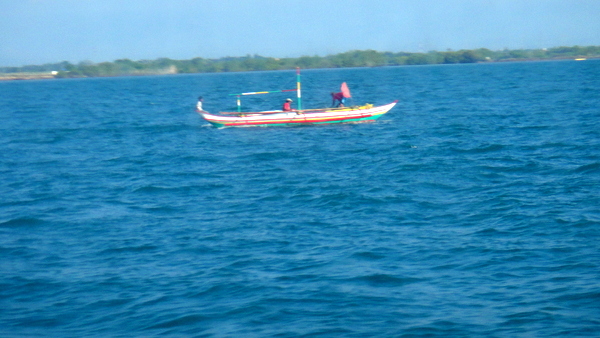 Here's a look at the SuperCat schedule of trips from Bacolod to Iloilo and Iloilo to Bacolod:
Bacolod-Iloilo Iloilo-Bacolod
6:00 AM 7:30 AM
9:00 AM 10; 30 AM
12:40 PM 2:10 PM
3:40 PM 5:10 PM
FARE RATES
Tourist Class (Aircon) P395.00 one way or P610.00 round trip
Business Class (Aircon) P495.00 one way or 710.00 round trip
Economy (non Aircon) P280.00 one way
We arrived in Bacolod in about an hour and were very happy with the trip. I give the SuperCat Ferry from Iloilo to Bacolod 4 out of 4 LIZARDS. It was a very satisfying travel experience in the Philippines and I highly recommend using this service.

(About our lizard ratings: One lizard=Poor, Two Lizards=Fair, Three Lizards=Good, Four Lizards=Great!)
Next up: Chaos Central! The Ceres Bus Terminal in Bacolod