It was a typically quiet Tuesday morning at "The Farm," located in Guimaras, a Western Visayas province in the Philippines celebrated for its sweet mangoes.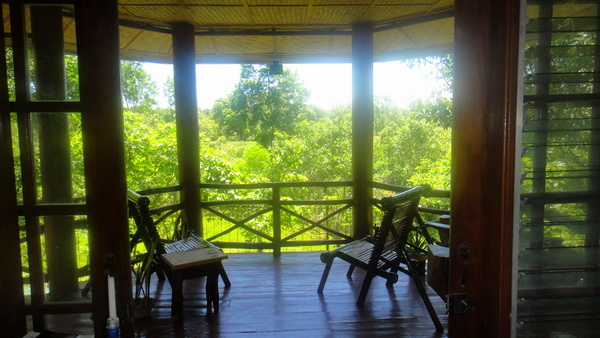 A view from "The Farm"
It was around 10 am. Lolo was sitting on his usual porch perch, a grey plastic chair, and I was down in the basement working on some new posts for this website, "Philippines Plus."
I heard a motorcycle outside and my asawa speaking. We had visitors. But how did they get in? We keep our front gate locked at all times. Some people have managed to scale the gate, such as my brother-in-law, Flores, who's 57 years old. At 62 years of age, I can barely scale a snail.
So how did these riders get in? Our entire enclave has all five hectares surrounded by a barbed wire fence? I know they couldn't have lifted those bikes over our gate or the fence.
I stepped into the front porch where my spouse was speaking to a young man on his motorbike accompanied by a young Filipina sitting behind him.
It seems that the Land Transportation Office, LTO, in Guimaras was running a checkpoint near the entrance to our subdivision. Motorcyclists were entering our subdivision to avoid the LTO checkpoint.
The vast majority of motorcyclists in Guimaras, which comprise 86% of the total registered vehicles on the mango province, do not wear helmets.
I did an unofficial survey a couple of days later to determine how many bike riders actually did wear helmets. My sampling of 150 motorcyclists on my 25-minute walk to our local internet café revealed that only 13% wore helmets.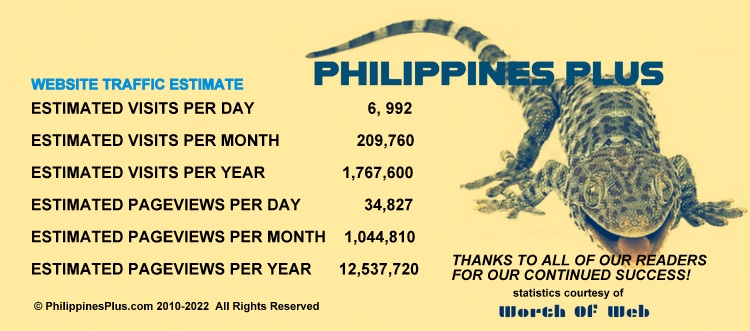 A while back I encountered a Philippine National Police, PNP, checkpoint that was located across the street from our enclave on the National Road outside of Guimelco, our utility company.
I spoke to one of the officers in charge at that time as he was writing a ticket to a motorcyclist who wasn't wearing a helmet. You can see the officer and the cyclist in the middle of the background in the next photo.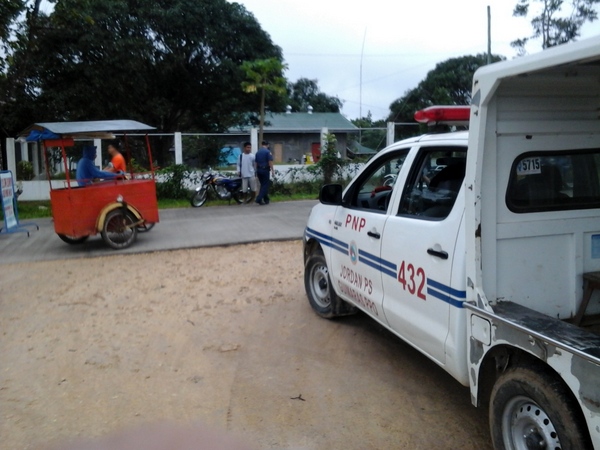 The policeman informed me that many motorcyclists do not wear helmets (which by my survey I imagine is the biggest traffic violation) and wear slippers (vinyl sandals), which is another violation. Some motorcyclists also do not have registered motorcycles and valid licenses.
I advised the officer that I was aware that most riders I see do not wear helmets and thanked him for his time and moved on.
Back to the motorcycle gang: my wife had to open the gate for the couple in our front yard so they could get out. Meanwhile, I walked down the path in the direction they had come from to see if I could find their point of entry.
A steady hum of motorcycles could be heard nearby, even though our residence is set several kilometers from the entrance to our subdivision.
As I was walking down the path and approaching the home of our caretaker, Gerry, a man suddenly came through an opening in the barbed wire fence. I had never seen this intruder before!
"WHO ARE YOU?" I demanded to know.
Motorcycle Gang Invades "The Farm" in Guimaras …To be continued