We've moved into our new home in the Philippines. I've actually been busy and haven't updated Philippines Plus for almost three months.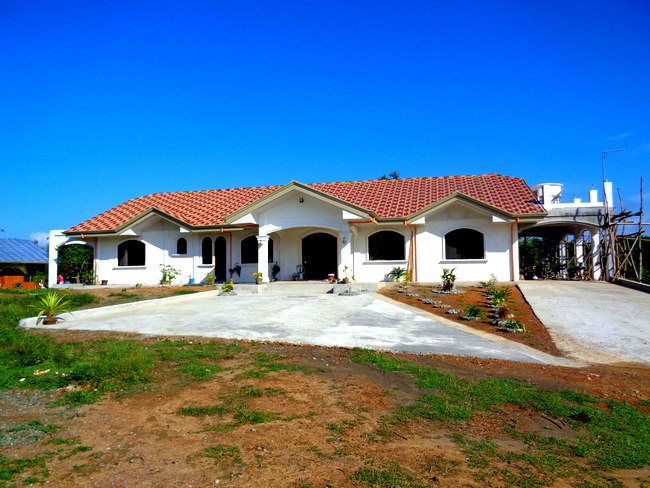 This new post will show some of the latest pictures I've taken of our new domicile starting with a view of the outside of our home. We will have the entire outside of the house painted during the summer months after the rainy season has ended. The white paint seen in the photo above is a "skim coat."
It took almost seven months of construction before we could move into our new abode. The house has four bedrooms and four Comfort Rooms, CR's, or bathrooms for you Westerners out there.
Our new crash pad in paradise has a total of 358 square meters of living space, almost 4,000 square feet.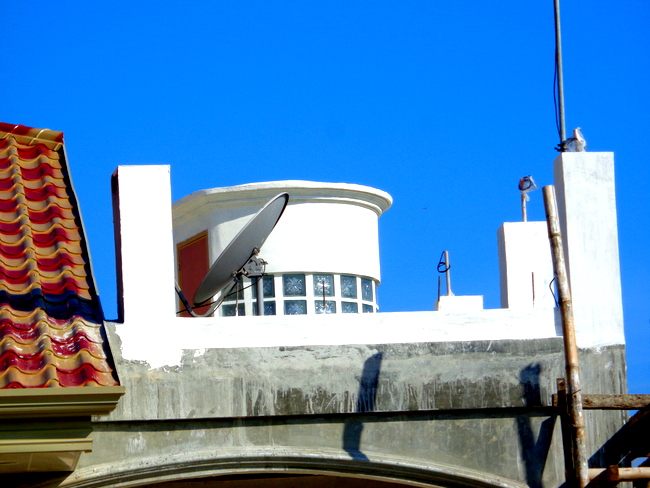 This is the entrance to our upstairs terrace which sits above our garage
Our living room, or sala, has a total of 158 square meters, 1,700 square feet. Our dining space and kitchen area is combined into this area for an open floor space plan.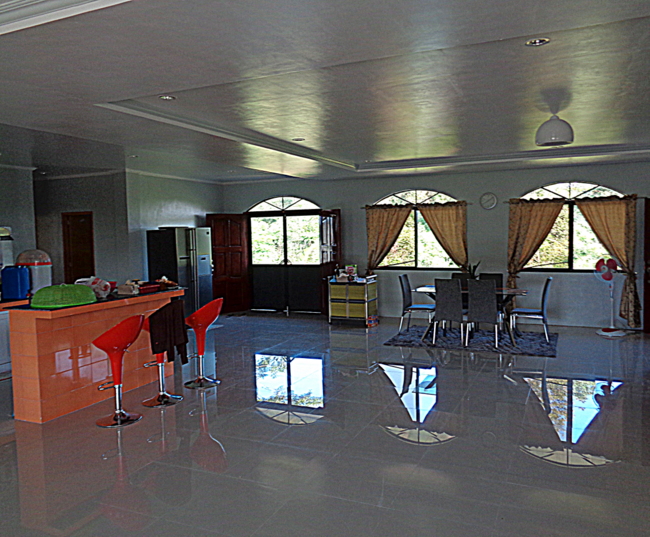 We have two flat screen televisions in the living area. The main 48″ TV and sitting area, shown below, is connected to our Cignal satellite system. The three orange stools in the kitchen area were purchased at SM City Cebu.
The dining room table set was bought in Iloilo City from Mandaue Foam as was the living room couch shown in the next picture.
We also have a separate 40″ television in our "Karaoke Korner" which is solely used for our karaoke parties.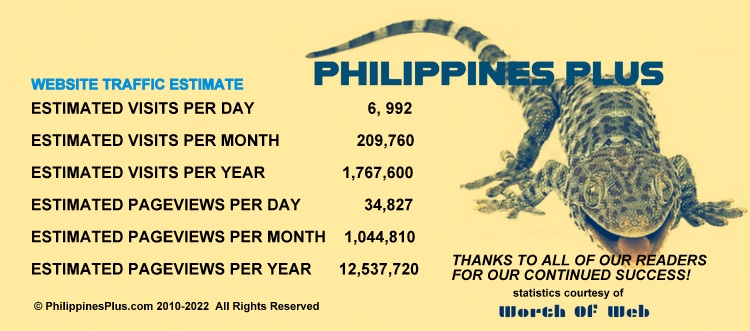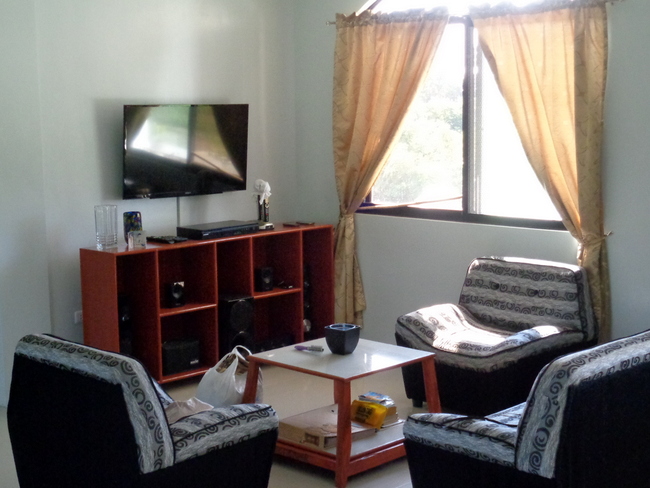 There are granite top kitchen counters. The upper cabinets are PVC and the bottom cabinets, custom-built by our brother-in-law, were constructed with marine plywood.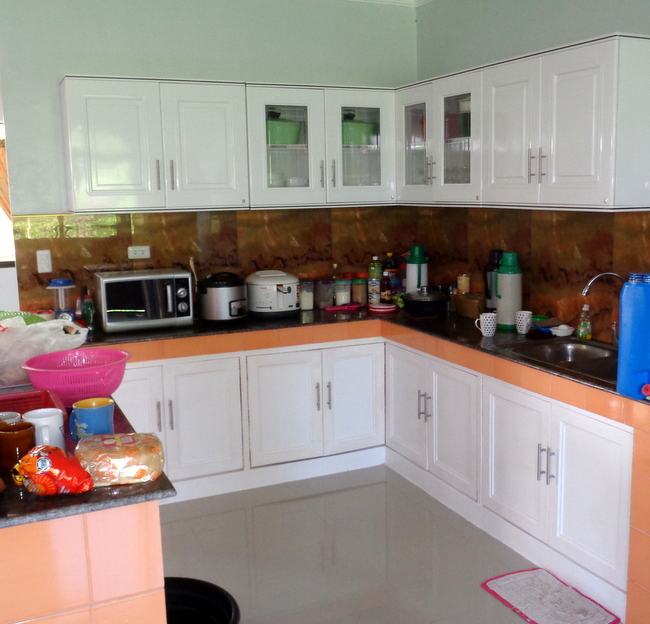 Here's a look at our master bedroom. The bed and two end tables were handcrafted at a relative's furniture shop in Guimaras.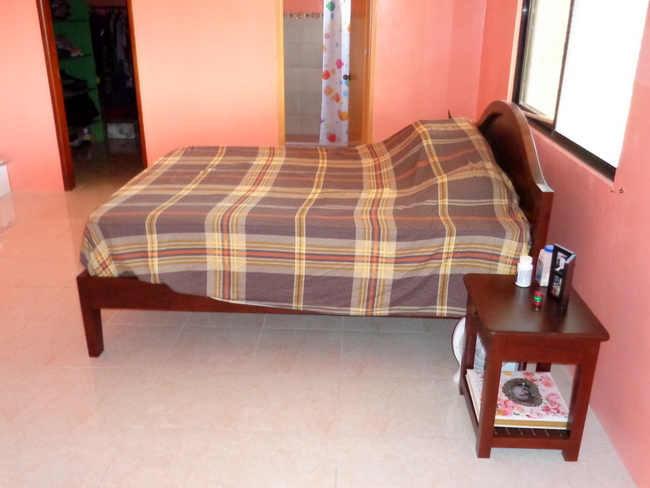 The vanity table shown below was built by one of our carpenters. The mirror was purchased at SM City Iloilo.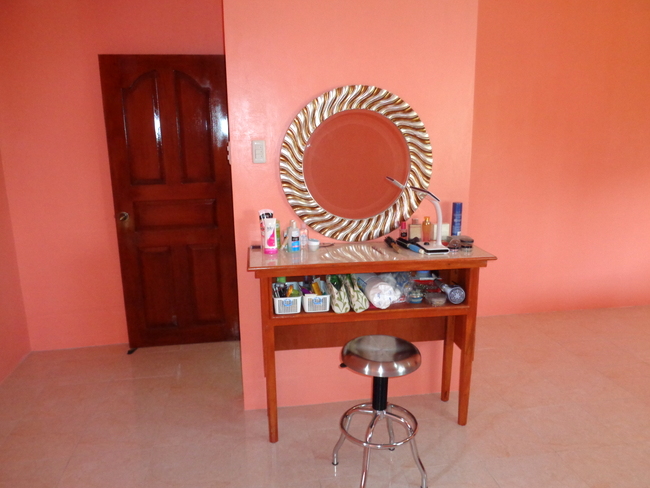 Our brother-in-law Joery built the custom shelving for the walk-in closet shown below.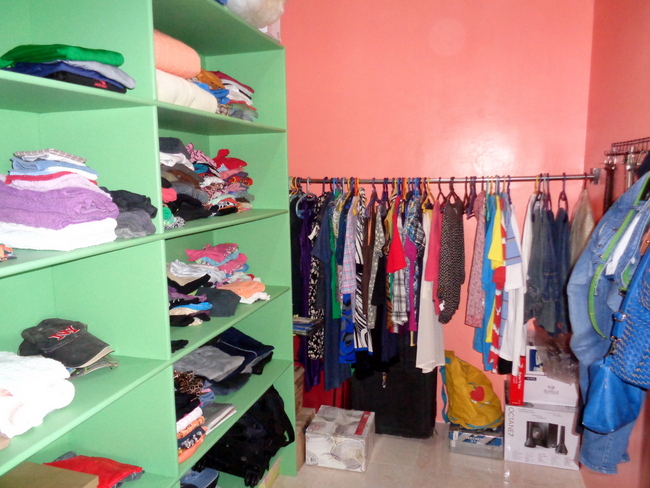 I'll post more pictures of our new home in the Philippines in upcoming posts. A big thanks to my loving wife for her help and support in this project and to our contractor, Boy, and my brother-in-law Joery and all of the crew that helped build our dream home.