I'm always on the search for the best burger in Iloilo City. I've tried some beef patties, or what was passing for beef, on our island province of Guimaras, but have always come away with more bun than actual meat. Pitstop in Guimaras, has one of the worst burgers (and pizzas) I have ever tasted so I have to take a motorized banca boat to travel to Panay Island for some real hamburger havens.
When we moved to the big city, Springfield, Illinois, we would visit our local MacDonald's on MacArthur Blvd, where a burger was 15¢ and fries were only 12¢. To a sixth-grade kid who rarely got to taste the sweet nectar of RC Cola, but for special occasions, a soft drink to wash down a burger and fries was the closest thing to heaven on earth. Well, that and Barbara Eden's navel on "I Dream of Jeannie."
Even though I've lived in the Philippines for over six years now, I still have an affinity for a good burger. But a good burger, like a good politician, is sometimes hard to find in the archipelago.
I've had tasty burgers in Iloilo at Crave and The Mojave Grill and Steak House. I still love MacDonald's though the price of burgers and fries have gone up since my first visit to one.
Cebu City has an extremely tasty hamburger over at their Flame It Burger Cafe outlets.
But until recently, when my asawa and I traveled to SM City in Iloilo and roamed the recent outlets that have been added there, I haven't found a good burger in Iloilo that would rank as one of the best.
We dropped into Zark's Burger, a noisy, busy joint that features the Tombstone Challenge, to try them out.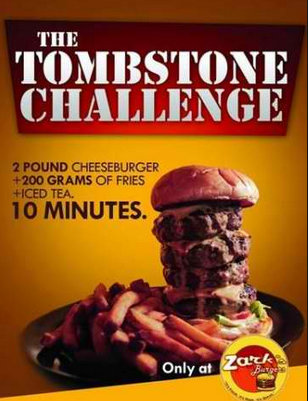 I'm a big eater, but there was no way I was even going to attempt the Tombstone Challenge.  I went to the Major League section of the menu and picked a Maverick Burger, a half-pound patty with deep-fried bacon while my asawa ordered a Breakfast Burger, a half-pound of beef topped with an egg and bacon.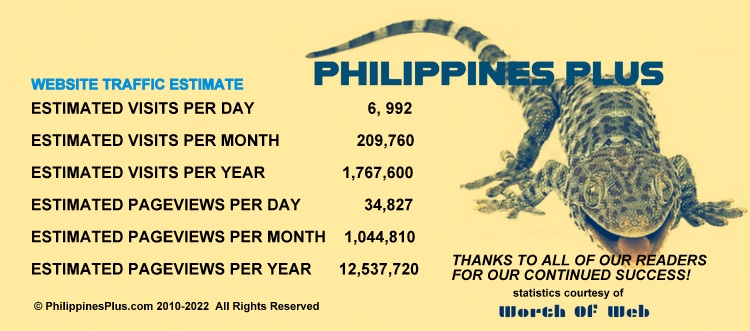 Both burgers were good but my deep-fried bacon was a disappoint while my spouse's bacon wasn't crispy so she handed it to me. I happily gulped it down.
It took a while for a server to come over to us, though there were at least two waiters and waitresses standing around. The place was extremely noisy with speakers loudly blaring music I didn't recognize, though I hardly keep up with whatever is popular nowadays anyway.
But as noted, the burgers, fries and lemonade were good (couldn't order soft drinks) but the extreme noise would keep us away from another visit. Too bad. The hamburgers there definitely rank as one of the best burgers in Iloilo City but this crusty old American expat in the Philippines just can't handle the noise.