Leaving Iloilo. Next year. Why? Lolo's Alzheimer's. No water. Constant brownouts. After nearly two years in "The City of Love," and four years since moving to the Philippines, my asawa and I have decided to move back to her home province of Guimaras. I'm fine with that.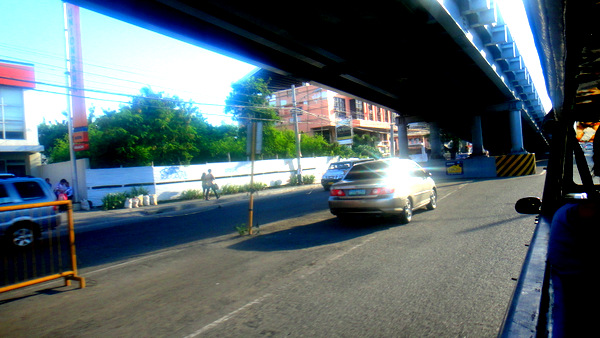 Frankly, I'm extremely tired of not having a daily water supply and not being able to take a real shower. I'm also disgusted with the poor service of our local "power" company, Iloilo Electric Company (ILECO.) Three power outages these past Wednesday lasting a total of over seven hours, two on Thursday, and 10 for the month so far, makes me long for our days with GUIMELCO, where we had less brown outs with shorter duration's. Combined power outages in our Iloilo subdivision are more than double what we experienced in Guimaras.
The water situation in Iloilo shows no sign of improving any time soon. With running water only available three days a week, at least in Guimaras we had running water on a 24/7 basis and also had quality drinking water from our well. I wish our retirement funds would be available now so we could make our move, but we'll have to wait until late next year when my present T-72 IRA can be tapped without me incurring an additional 10% tax for early withdrawal.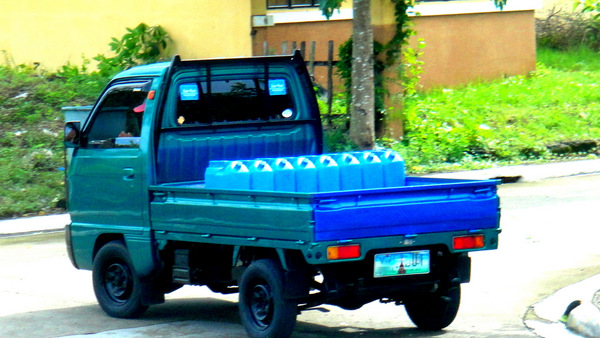 (We won't need to buy drinking water from our next door neighbor once we make the move.)
After another brown out last night, my wife, unbeknownst to me, took the initiative and sent a text message to the property manager of our subdivision, Sir Roy, to ask about the recent spate of power outages we have been experiencing. Sir Roy replied that he is meeting with officials from ILECO this Saturday. Hopefully something can be down about the quality of service this utility is providing.
My spouse and I don't plan to move back into the property she owns in San Miguel, but will be searching lots near Jordan municipality, where San Miguel is located, and have again decided to build a new home. We've scrapped our plan to locate a foreclosed property and refurbish it as we wish to supervise a new structure from the ground up.
We'll also be buying a vehicle and utilizing a roll-on, roll-off, RORO, ferry service between Iloilo and Guimaras. Roll your vehicle onto the ferry. Pay a fee, which is now only P400, per one of my expat friends in Iloilo, and roll off to your destination. The ferry travels between Iloilo and the Jordan Wharf in Guimaras at various intervals during the day.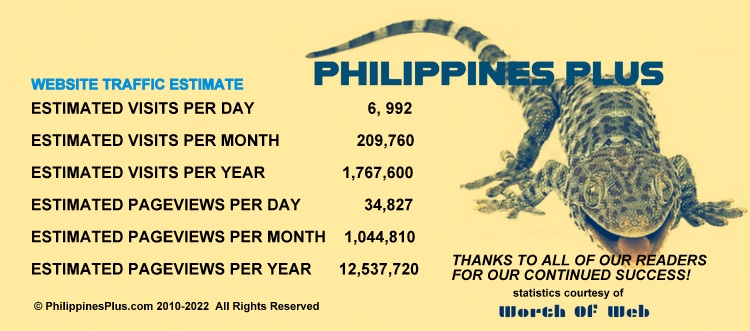 We'll be using the RORO once a month to do our main grocery shopping. Using the ferry will beat having to load a pump boat, paying all the porters at the two docks and renting a multicab in Guimaras to bring our supplies home.
My father-in-law will be living with us once we have our new home built. For security reasons and to keep Lolo from wandering outside the premises, we will have a wall surrounding our entire property. The wall will be based on the following design, though it will probably be built higher than the structure depicted.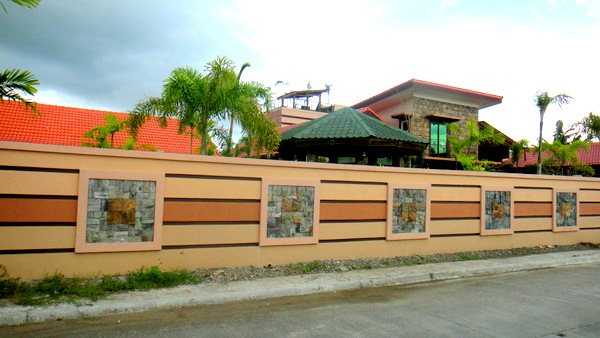 I plan to buy a full bred German Shepard and name him "Killer." The dog will give us an added layer of security. We won't be living in a guarded, gated subdivision that we presently reside in, and I want us to be prepared. While I jokingly called my wife's home in Guimaras "The Compound," that description will aptly fit our new location. Maybe I've been watching too many episodes of "Doomsday Prepper's," but I see no reason not to have extra security at our new residence.
The main drawbacks of living in Guimaras? The lack of healthcare facilities and shopping venues as opposed to Iloilo. But the new road from San Miguel to the Jordan Wharf is almost completed and in an emergency our new vehicle could make it to the dock in 15 minutes or less. A pump boat could get us to Iloilo in 12-15 minutes under normal weather conditions. We were 25 minutes away from the nearest hospital back at our home in Illinois.
The updated provincial hospital, shown below, would only be minutes away if we decided to use their facilities.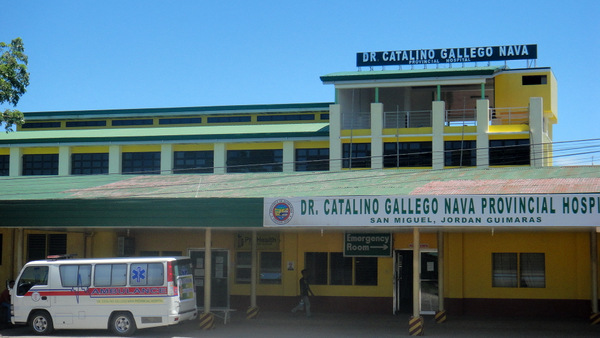 But what about potential problems with relatives? I swear my asawa is related to half the people on her home province. I plan to hire our brother-in-law Joery as a caretaker/security guard for our new property. Joery will meet anyone coming to our front gate and inform the visitor, be it relative or The Pope, if we are home and available. He will screen everyone. That will be my policy and it will be strictly enforced.
I'm excited to get back to the mango province of Guimaras. We'll have a new home. Running water. More electricity (we also plan to have a generator) and The Tom Cat and I will have more time to drink a few cold ones. But most importantly of all, my wife will be able to care for her Dad full-time and make sure he lives the rest of his years as comfortably as he can.