How much will it cost to build your retirement home in the Philippines? In this post I will address how much it might cost for you to build your own residence on this archipelago of 7,107 islands. But keep in mind there is absolutely no way I can predict how much it might personally cost future expats to build a new home in the PH, this post is merely drawn upon my own personal experiences and online research.
Our new residence is being manufactured in the rural island province of Guimaras, located in Western Visayas. Location and time of year are two factors to be considered when planning your own building project. A recent comment from a faithful reader, Jason B, prompted me to post this article. Thanks for the comment, Jason, and thanks for your support.
We started manufacturing our domicile in January 2015. Our rainy season ends in November. The months of February through May are the prime time building months in our region. Heavy monsoon rains from June until November, with rainfalls up to 18 inches in August, make it extremely difficult to build a new home and will certainly result in delays. During our entire construction phase thus far, we've only had a half-day delay due to rain.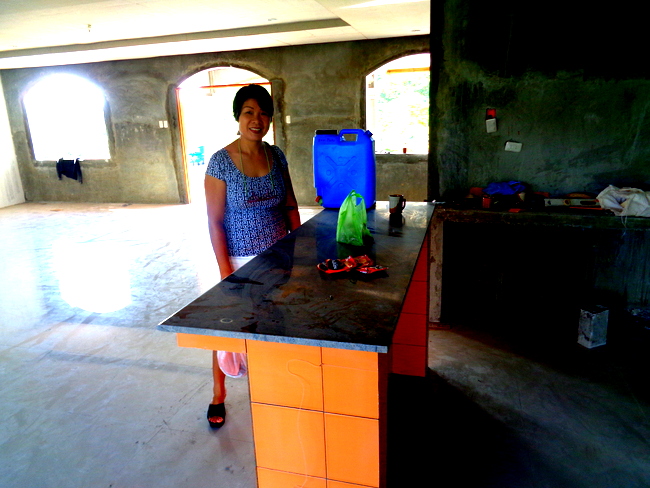 (My lovely asawa stands by our new granite top island in the kitchen area.)
But as the summer months of March, April and May approached, the price of building materials in our region increased, due to increased construction on our island province during this time. It's a classic case of supply and demand.
A bag of cement cost 252 pesos (5.63 US Dollars) in January. Now the price has gone up, ten pesos, to 262, $5.85. We've used well over 800 bags of cement thus far (a conservative estimate.) 800 bags would now cost us 176 dollars. Not a huge difference, but add up the additional costs for other building materials and it does inflate our budget somewhat.
How much would it cost for you to build your own home in the Philippines? Location, as mentioned at the beginning of this post, is another component to consider. Those expats building in the NCR, National Capital Region, Metro Manila, might find your material costs somewhat cheaper than what we experience in Guimaras. My research shows the aforementioned bag of cement selling for around 200 pesos in the NCR, 4.47 USD.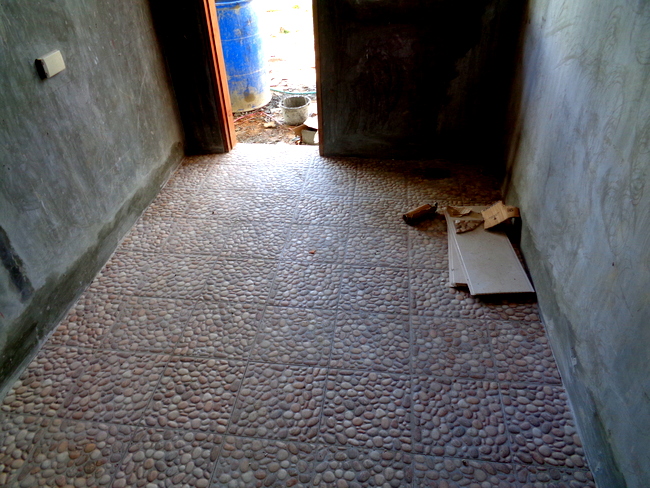 (Most of the tile work in our new home has been completed. Here's a look at the floor of our laundry room.)
If you live in the Metro area and can give me a more accurate price for a bag of cement, or any other vital construction material, it would be appreciated.
My asawa and I have a brother-in-law in the Metro Manila area of Caloocan who has been selling construction materials for years. While we could have purchased materials from him, it would have been a wash, as shipping the materials to Guimaras would have erased any possible savings we could have gained by buying from our relative.
It has been much easier to buy our material from our own island province or nearby Iloilo City on Panay Island. Some material, such as our roof, had to be purchased and shipped from Cebu.
You could build your own expat home in Guimaras for as little as 4,000 US Dollars. Or you could spend five million pesos, over 110,000 USD, (or more) for your new homestead. I know of expats on our island province who have done both. My father-in-law's nipa hut on our property was built for 2,000 USD and could comfortably accommodate two people.
Our 3,000 square foot home, replete with a 1,700 living room/dining room/kitchen open floor plan, with four bedrooms and four CR's, comfort rooms, currently is coming in at approximately a little over 70,000 dollars. Could we have built a new home the same size in the United States for that price? Doubtful.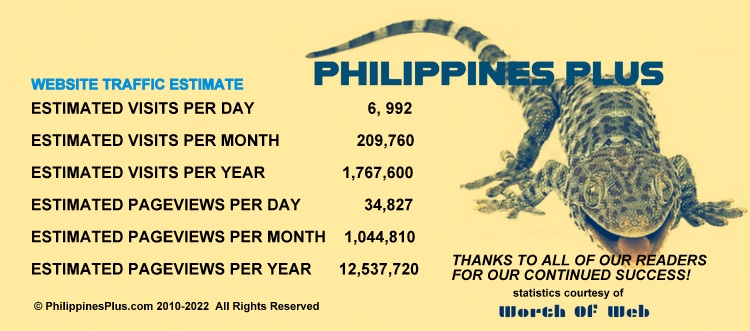 The United States Census Bureau in 2010 puts the cost per square foot of a single-family home in the Midwest at $85.24. Thus, a 3,000 square foot house such as we are building could have cost $255,000 and that's according to figures five years ago.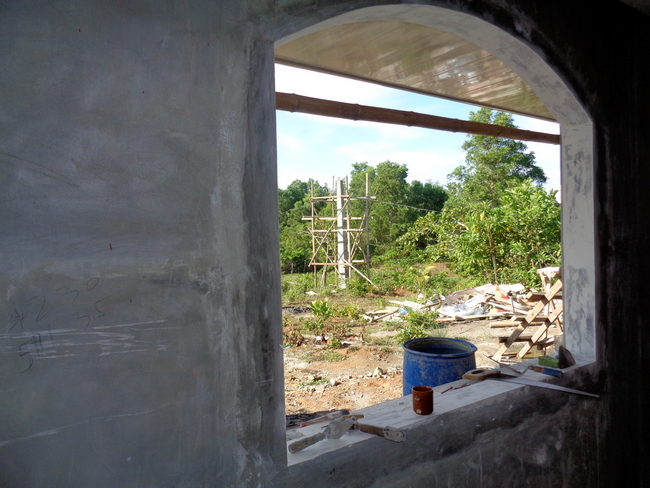 (A skim coat has been applied to all of the windows. Next, another coat of paint, flat white latex, will be applied. After the inside of all the windows have been painted, the installers from Guimaras Glass will put in all of our windows.)
However, according to "Build Your Own House," by Carl Heldmann, it would now cost 319,000 USD to build a house, 1,900 square foot home in Kankakee, Illinois (I'm originally from Central Illinois.) By his estimate of square footage for the Illinois project, a 3,000 square foot home would cost $500,000, if I've done my math correctly.
Either way, I am convinced, that for the most part, we would have had a difficult time building a 3,000 sq. ft. house in the Philippines for the equivalent cost in Central Illinois. I am neither a builder or construction expert, like some of my readers, Bill S, for example. Mine is only a somewhat educated guess, again based upon my own personal experiences.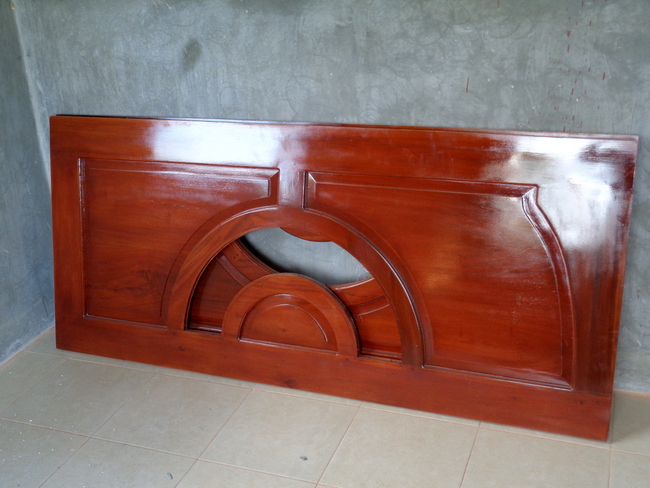 (Here's a peek at the custom front door. Glass inserts are being manufactured for the door.)
Here's our pay scale for each worker:
Joery, foreman for our nipa hut and dirty kitchen: 400 pesos a day, 9 USD
Laborer: 300 pesos a day, 6.70 USD
Carpenter: 350 pesos a day, 7.80 USD.
The workers are also provided two meriendas (snacks) a day but no lunch. While these wages are extremely low compared to what workers in the United States earn, they are a fair wage for our island province and one reason while it is much cheaper to build a new home in the Philippines than in a Western country.
Do workers in the Metro Manila area earn more? I would leave that question to Derek, or Scott H, and other readers that live in the Metro. When Scott H had his dream home in Paranaque built a couple of years ago, he was paying his laborers 310 pesos a day and his foreman 900 pesos a day. We were paying our main foreman, Boy, 600 pesos a day, but Boy is now working on a per job basis (installing the tiles now) and he is paying his crew out of the fee for that job.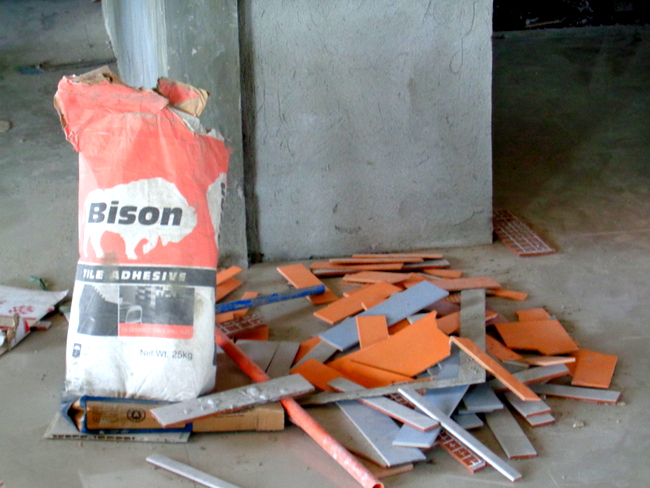 (Bison brand tile adhesive is being used for the floor tiles.)
If I would venture a guess, I would estimate it might take another 300,000 pesos, around 7,000 USD, to complete our home. We will always have future projects, like our new swimming pool, which will begin around November or December of this year, after the end of the rainy season. There will be plenty of landscaping projects and other details that will keep everyone busy even after we move in.
It's been a busy time for us down at "The Farm," our present location in Guimaras. I've begun packing some boxes and getting things in place for the big move. But at least this move will not involve going from one island to another as was the case when we moved from Iloilo on nearby Panay Island, to our present location. And we now have a truck which will greatly assist us in the move.
We will be purchasing new appliances and furniture once our new home in the Philippines is completed. Doesn't make sense to buy everything now and move it again.
Feel free, if you like, to share what your retirement home in the Philippines has cost you. Of course, that's a personal topic for many people but any information shared on this site could potentially help other expats and future expats like Jason and would be appreciated. Thanks in advance.