My mother-in-law and my asawa were having a loud exchange outside our home in Goodbye Guimaras the other afternoon. I've wisely learned to not attempt to intervene in any such disputes. I didn't reach the age of 59 by becoming involved in domestic disputes. Reruns of COPS always have law enforcement officials stating that those are the most dangerous calls to go on. Truth be told since they were arguing in their native Ilonggo language, I didn't have a clue what was going on, but that's my normal state around here. If ignorance is bliss, I'm truly living in paradise.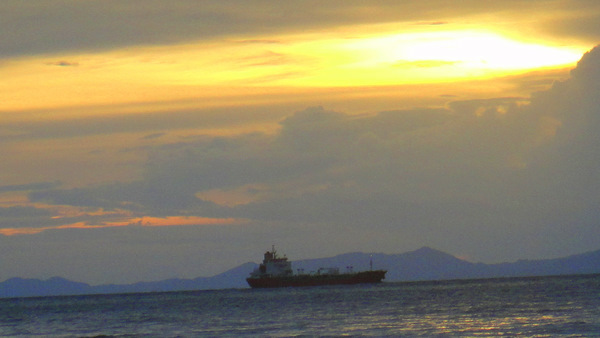 When my wife walked inside I mistakenly asked what was going on. That triggered a reaction rivaling the string of tirades Ralphie's father in A Christmas Story launched after the old man knocks a hubcap from Ralphie's hands, spilling the lug nuts into the snow, where they instantly disappear. Yeah, I should have let it go, and let my asawa tell me what was going on when and if she wanted to. You'd think I would have learned something after 11 years of marriage. Sigh.

Seems my mother-in-law, The Feared Giant Lizard Killer, had left the water running in our tubig tank, and the water was overflowing, spilling onto the ground. Since lola (grandma) is almost deaf, my spouse had to shout at her to get her mother's attention. I can guarantee you that you absolutely DO NOT want my wife yelling at you. There are unconfirmed reports that The Sainted Patient Wife, when angered, can be heard above the din of weekend SM City shoppers in Iloilo City. Iloilo is a 25-minute jeepney ride to the Jordan Wharf in Guimaras and than another 15-minute pump boat ride to Ortiz Dock. Hop on a jeepney, and it's around another 30 minutes to the shopping complex. You get the picture.

When my 77-year-old, 75-pound mother-in-law leaves the light on in a room, my standard reaction, which she never hears anyway, goes like this: "IS SHE GOING TO PAY THE NEXT ELECTRIC BILL?" In the case of the water incident, I merely asked: IS SHE GOING TO PAY THE NEXT WATER BILL?"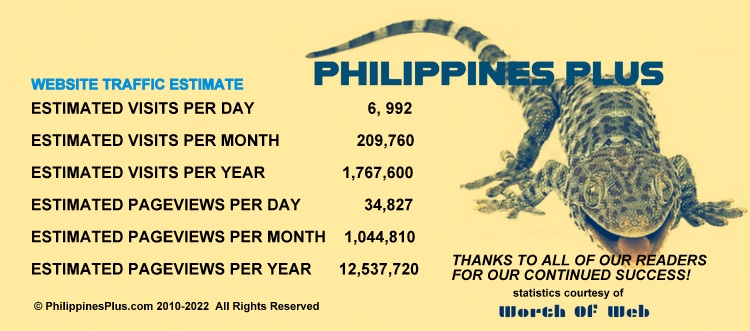 I guess my sister-in-law, Alida, was walking outside her classroom located in the rear of our compound, and heard my remark. She said something to my wife to the effect that I should not be talking to their Mother like that. It's OK if my wife and her sister talk to Lola like that but not me. To be honest, I have no idea where The Lizard Killer was when I make my aforementioned statement. My wife, God bless her, stuck up for me. This prompted a verbal battle worthy of any Manny Pacquiao fight.
You have to understand that my wife and I have been supporting my mother-in-law, and a niece and nephew for over the past 11 years. We were also supporting our twin nieces for almost 10 years. Everyone we support has been staying at the home in Guimaras that my wife paid for during her years as an OFW, Overseas Filipino Worker. It is normal practice in the Philippines to help the family and is expected. However, though my wife has eight other siblings, none seem inclined to send any money to support their own mother. Some of them are capable of helping. Some are not, and we understand that.
But my sister-law-law launched into a tirade and expressed her displeasure with us staying there, though, as mentioned before, the house and property are all paid for and in my wife's name. She screamed at me and said that I look down on them because they have no money. In the over two years we have lived in Guimaras, I have absolutely NEVER thought that or acted like that in ANY way.
I respect my sister-and-law brother-in-law and know they are doing the best they can. I dearly love my sister-and-brother-in-law's children. My asawa told her sister that if that is how she feels we will move to Iloilo City.
In fact, we are moving next week, and my asawa has begun to pack. That's what she wants. She has had it. My wife is thoroughly disgusted with what she says is the ungrateful behavior of her youngest sister and mother and can't wait to move out. Me? I've been ready to move to Iloilo City for a long, long time and always listen to my asawa. Just unfortunate that it has had to be under such circumstances. We have already located a house to rent, and our good friend, Paul from Iloilo is going to help us find a jeepney to rent there for the move.

We weren't planning to move to Iloilo City for about three years.The extra money for our month's rent in advance, along with a security deposit, is going to put a strain on our budget for the month along with our moving expenses to haul our stuff from our Guimaras. Have to hire a private pump boat and jeepneys to our new location. We're leaving our two-year-old refrigerator behind for the family, and will need to purchase a new one along with a cooking appliance since our new house is not furnished. I estimate our new fridge and moving expenses will run around 20,000 pesos, or 460 US Dollars.