Monty "The Iceman" sent me an email the other day along with some photos of a new house he has built in the Philippines. Since my asawa and I are planning to start construction on a new home here within the next three years, I'm always trying to obtain as much information on building in the PH as possible. Monty graciously sent some text to go with the pictures. Here's "The Iceman's" story:
Whenever my wife and I are in the Philippines, we stay at my mother-in-law's home. This lifestyle is rudimentary at best, as you all know. There is no indoor plumbing, no refrigeration, no air conditioning, and so forth. Of course, for my Filipino family, numbering 17 members, this is not a problem. It's what they have known their entire lives. As for me, the kano "tourist", it is akin to camping out for weeks on end. After a while, you just want to go home, clean up, eat a good meal and sleep in your own bed.
With plans to permanently retire to the Philippines in a couple of years, and after launching a small business over there last year, it was time to seriously think about building our own house. That way, we (really just me, since my asawa is fine with the old way) would have the true comforts of home: a toilet that flushes, a septic tank, hot (yes!) and cold running water, air conditioning, tile floors, and windows with screens, as well as some privacy from those 17 family members.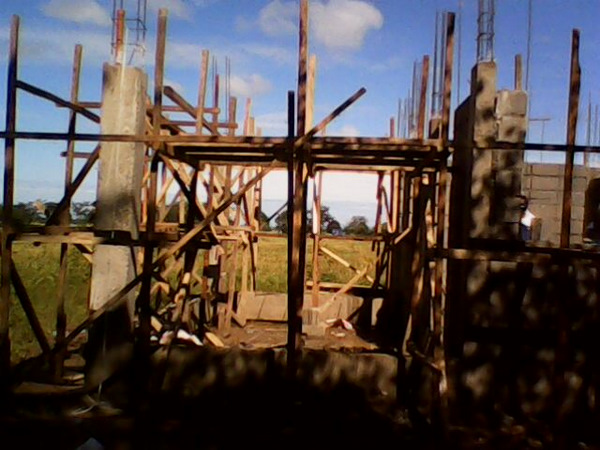 I started doing some research on individual Filipino home builders, as well as some planned communities with paved streets, gates, and model homes. The problem with these communities was the distance from Talavera, where the family and my business are. Also, the cost was prohibitive, with the house and lot costing upwards of 2.4 million pesos. Probably worth it, but we don't have that kind of money.
The flip side of that coin was my father-in-law, telling me he would build our house for the cost of materials alone. While that sounds nice, I have seen my father-in-law's work and….enough said. While I love the man, I'll just say that his standards are not the same as mine!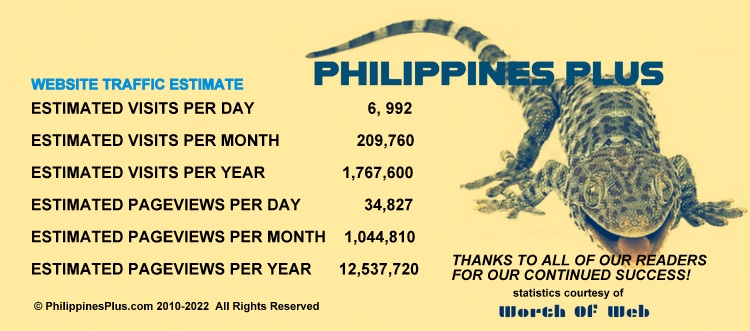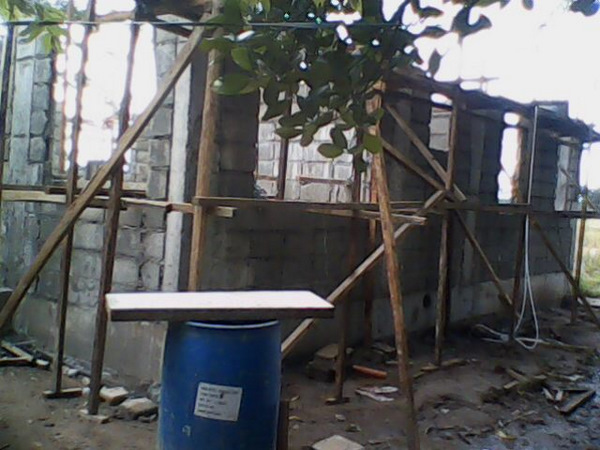 Trying to get individual builders to submit drawings and floor plans via email to me in the U.S. was next to impossible. I would get so angry and tell my wife, "Here I am offering them some business, and they act like they're not interested! Don't they want to make money?!!" I still don't know the answer to that question.
Re-enter my father-in-law: he says he knows a local architect that has designed and built some nice homes in the area, and is trustworthy (interpreted as: if he screws up, we know where he lives!). And, he can do the job for a reasonable amount of money. Okay, send me a plan, a list of materials, and an estimate, said I. And, he did! It looked good. So, I sent him some money and the project is under way! The construction crew broke ground the first of October.
Monty, thanks so much for the pictures and the story. I can absolutely relate to the need for privacy, CR with a flushing toilet and air conditioning. Seventeen relatives living there? Wow! I thought the ten we had when we first moved to the Philippines was a lot. While we do enjoy the home we are renting in the subdivision we are living in outside of Iloilo City, nothing is set in stone.
We are keeping our options open and want to explore the surrounding areas in the next couple of years. We certainly will not have unlimited funds once we can tap into our retirement account. That will most likely be the last property we both live in and want it to be the most comfortable we can afford and still remain within our budget.