OK, it's not the most original title, but Guimaras' "Manggahan Festival 2018 going to the Dogs" best describes yesterday's premier late afternoon event. It's the eighth celebration of the sweetest mangoes in the world that The Sainted Patient Wife and I have attended. This is the first pooch program we've gone to.
Immediately I spy a trio of policemen and their canine counterparts. The officers gladly allowed me to take pictures of their Belgian Shepherds. They're beautiful animals, a year old. Our own Belgian Shepherd, "Killer," is almost two.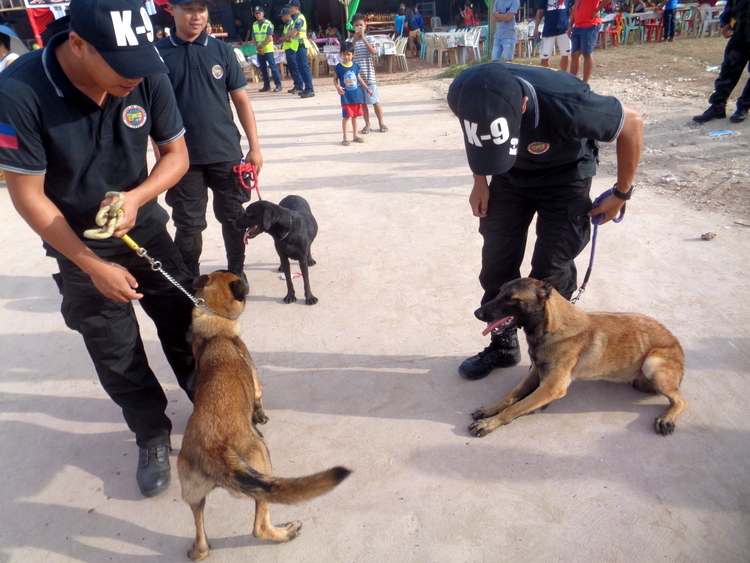 When "Killer" stands on his hind legs he almost reaches my six-foot-tall height.
Located near the K-9 unit was a contingent of heavily-armed police officers. The lead man on the right, "Sarge," was the leader of the friendly trio. After speaking with the officers for a few minutes we moved onto the Food Court Area where the Manggahan Festival Dog Show was being held.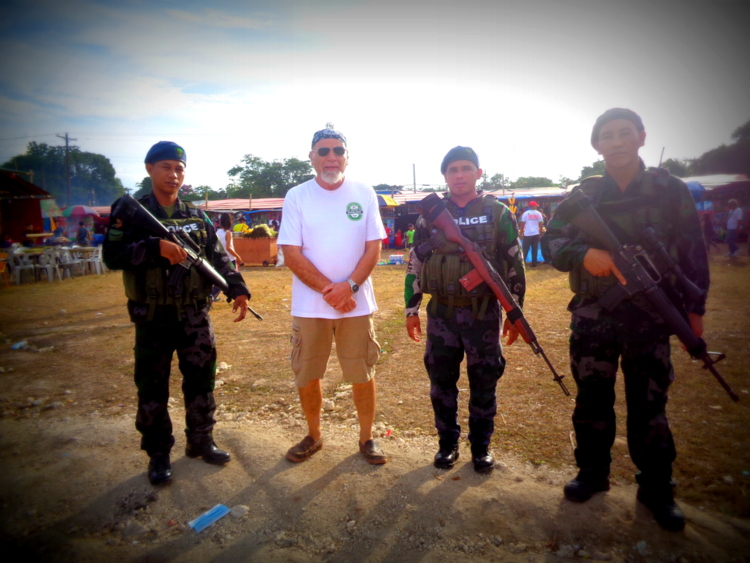 The judges took their place on the stage. "Dog Festival" Manggahan's judging began around 4:30 pm. The place was packed with a wide assortment of canines, dog owners, and people that just loved mutts.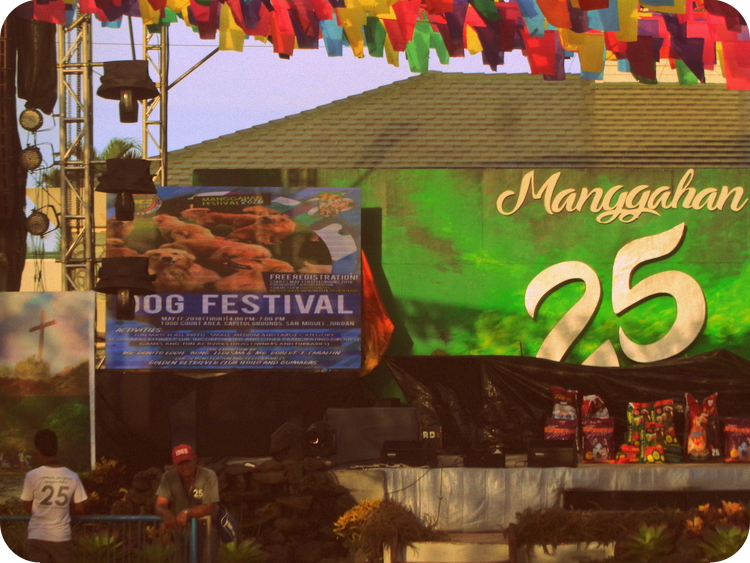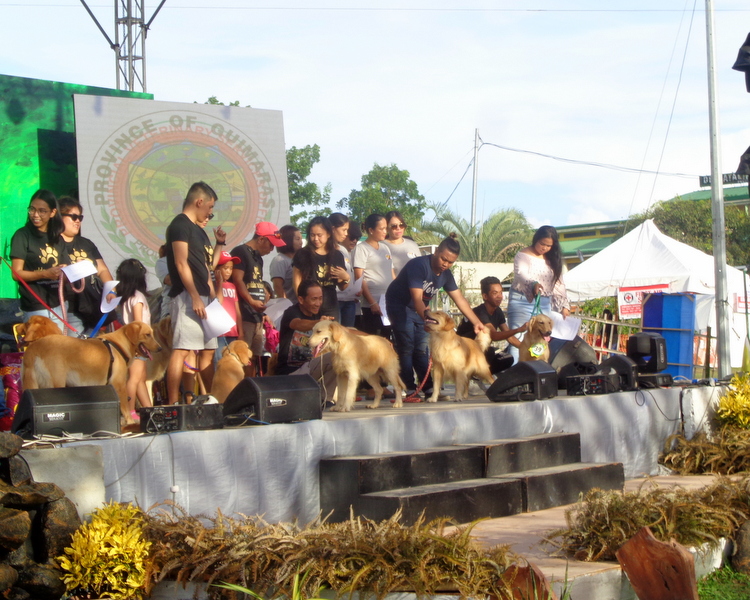 Here's a look at the first group of canine contestants in the competition. Each dog was assigned a number and throughout the program a raffle was held. Assorted dog goodies were awarded during the show.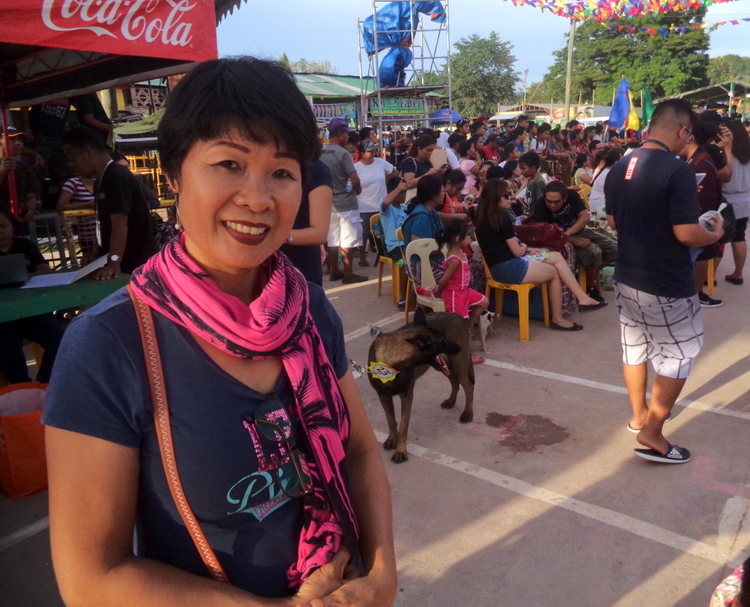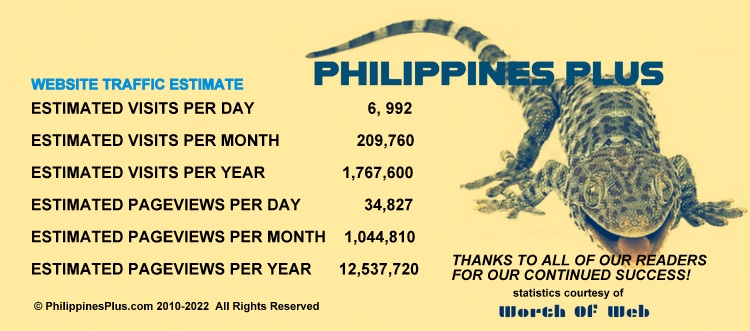 My lovely asawa looks on. We were inside the area where the canines waited for their turn on the big stage. In the next picture, our trusted vet is seen with his female Belgian Shepard, our "Killer's" niece.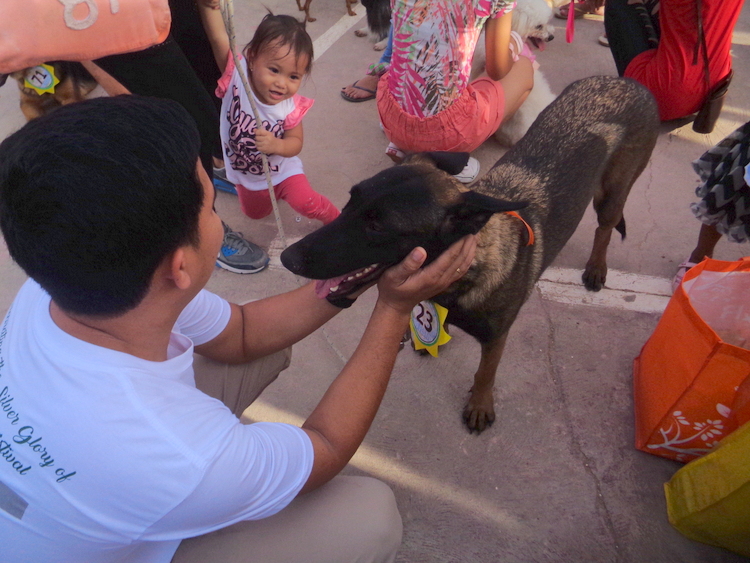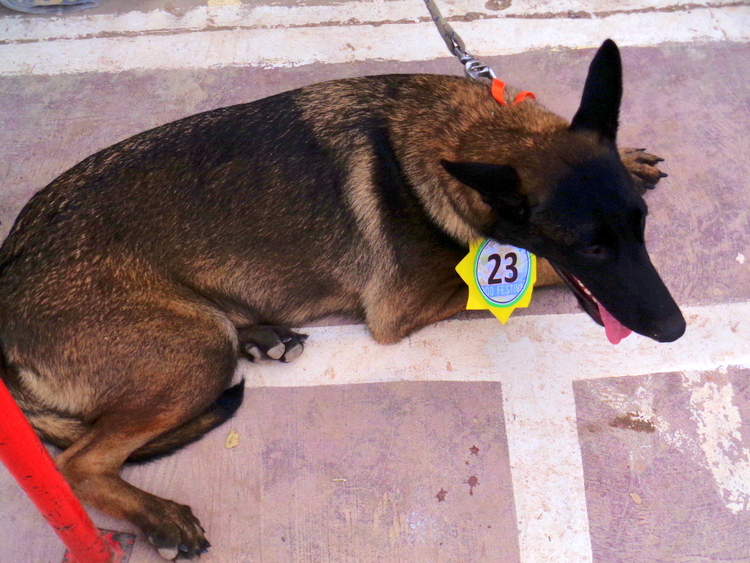 Doc's dog takes a break, waiting for her turn at stardom. Finally, here's a look at a few of the other canine contestants at the 2018 "Dog Festival" at Manggahan 2018.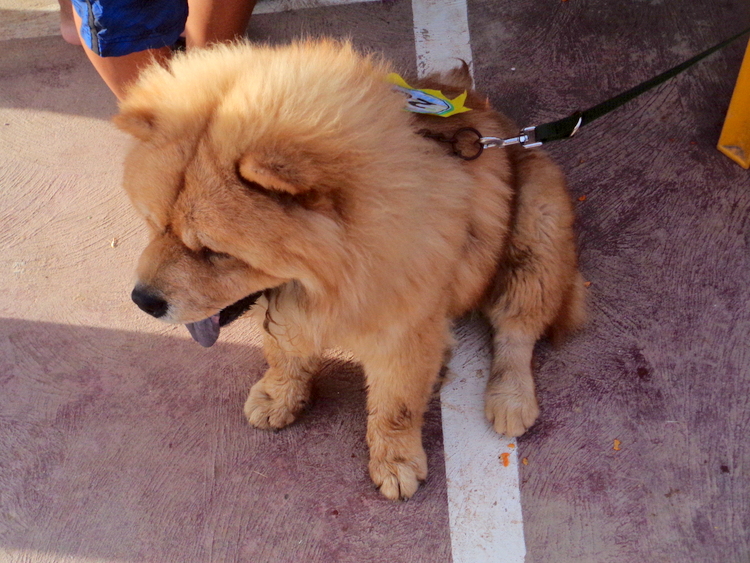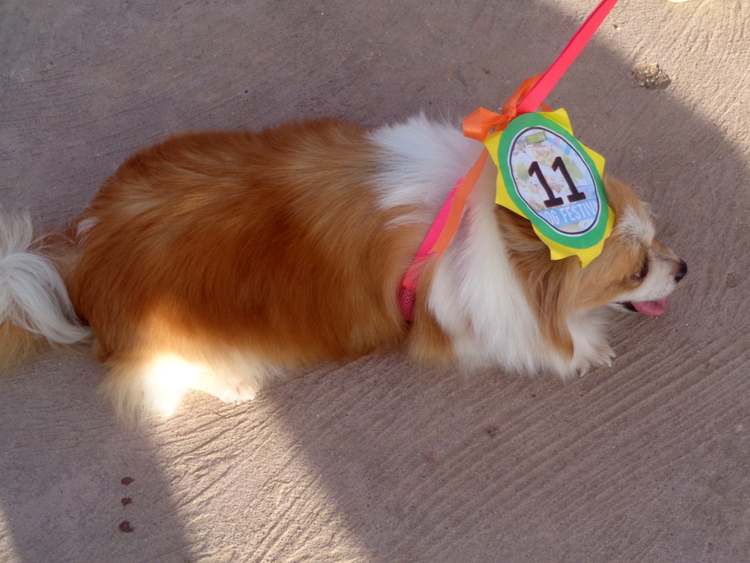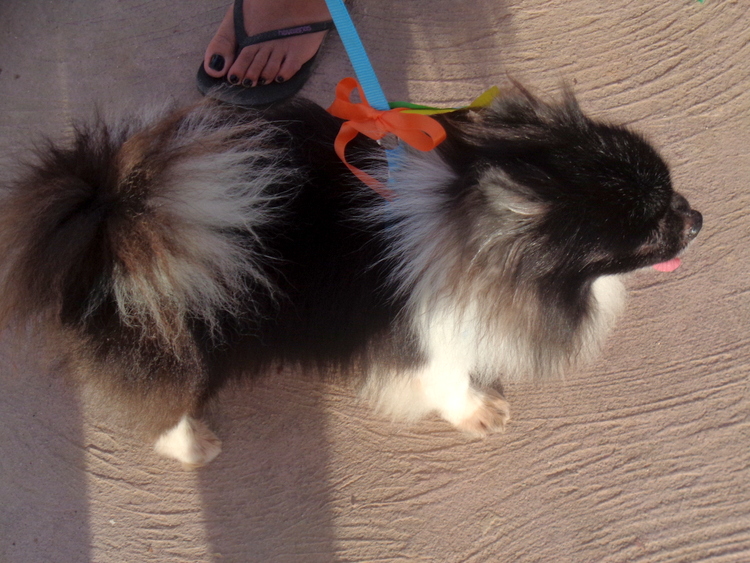 This cutie was fashionably dressed for the show. The Manggahan Festival was an absolute treat for all dog lovers. We're going to make sure we'll be at next year's event and maybe even bring our own "Killer" along.