My asawa and I have lived in the Philippines since our retirement to "paradise" for over five years without owning our own means of transportation. We are finally going to buy a vehicle in the Philippines this coming November when I cash in a retirement investment. Regular readers of Philippines Plus will know that I've always advocated the use of public transportation such as jeepneys and tricycles. What has prompted this shift in policy?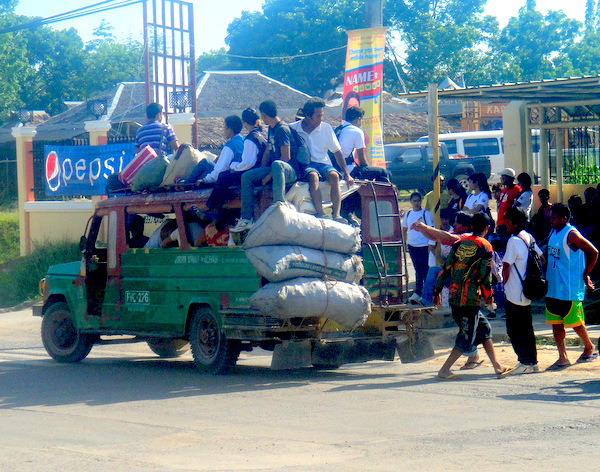 With our upcoming construction on our new property due to begin in November, it has made it more practical at this point to purchase a vehicle.  The home we're building on our lot is located on a fairly bumpy private road that becomes very difficult to navigate during the rainy season. We have been advised by an Australian that has a farm nearby that it would be wise to purchase a four-wheel drive vehicle.
We were going to buy a truck anyway, since it would help in hauling construction materials to the new job site. Plus, my wife and I both prefer a truck; we owned one in America for years.
Our new location is also about 25 minutes from the provincial hospital in Guimaras and is not near any public transportation. With my recent health problems, such as my kidney stone attack, it would be prudent to have a reliable vehicle on hand.
My asawa has wanted us to buy a truck ever since we moved here. But we were not able to pay cash at the time and I refused to buy it on credit. As mentioned earlier, there are plenty of jeepneys, which run to the nearby Jordan Wharf where we catch a pump boat to Iloilo City, and a ton of tricycles that afford cheap transportation.
Trikes and jeepneys galore at the New Site Market in San Miguel, Jordan, Guimaras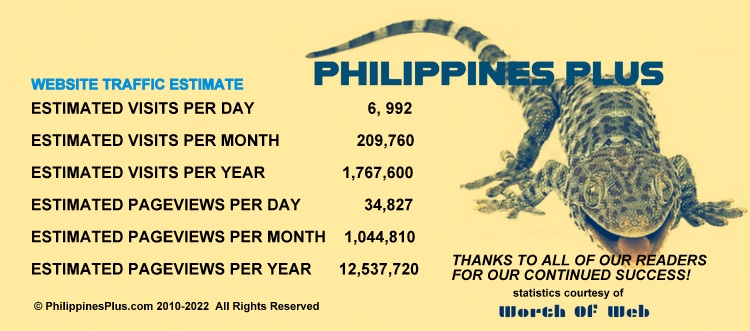 A jeepney ride to the Jordan Dock only cost 13 pesos from our location. A tricycle can cost 7-10 pesos depending how many passengers are on board. Why in the world did we need to own a vehicle? We didn't.
I know of some expats that felt the need to own a large SUV and be saddled with monthly payments. I felt no need for that. I'm a simple man leading a simple life in the Philippines as an American expat. If I wanted a Western lifestyle, I would have stayed in America.
What kind of truck are we looking to buy?  Aside from a Dodge Ram pick-up, we've only owned Chevrolet Colorado's. I'm bothered, however, by the recent GM scandal in which they held off on issuing recalls on some of their vehicles, but I see that the 2013 Chevrolet Avalanche and Chevrolet Silverado 1500 are listed as very reliable trucks.
With apologies to the Tom Cat, who is a Ford Ranger man (he's also a vegetarian, so there you go), we will probably not be purchasing any Ford products. I grew up in a Chevy family where my Dad owned a 1966 Chevelle SS 396 that was pimped out with chrome reverse rims and the latest 8-track deck with a rocking Steppenwolf tape. That car could scoot down the road faster than Gov. Chris Christie heading to a buffet.
There are Chevrolet dealers in nearby Iloilo City and my wife and are both partial to a Chevy Colorado with an Oceanic Blue paint job that we saw on display at SM City several months. But I'll keep an open mind (aside from the Ford's) and see what kind of choices we have in the big city. We were quoted a price of 1.4 million pesos, 32,000 US Dollars, on the sporty Colorado but have gotten an offer from another dealer for 1.2, 27,500 USD.
My wife converted her U.S. Driver's License last year at the Land Transportation Office to a Philippine license. My American license has expired and if I wanted to obtain one here, I would have to take a written and driving exam.
I would never drive in Iloilo but would be able to roam the streets of Guimaras, albeit I would be dodging jeepneys and tricycles that love to stop in the middle of the road to load or unload passengers without warning. It could be a test of my limited patience.
So how about you? Are you an expat in the Philippines that already owns a vehicle? Or do you rely on public transportation like we have for the past five years? What's your take on this?