Our Filipino workers have left the building after almost two years. Brother-in-law Joery led a crew that built a nipa hut on our property in November 2014. In January 2015 Contractor Boy began work on our new home in the Philippines with a 22-man crew. We moved in the first of July 2015.
LAST PROJECT HAS BEEN COMPLETED
While we unpacked last year in our new digs, there's still been a steady stream of employees doing construction on various projects:
The Terrace
The Landscaping
The Dog Shelter
The Perimeter Fence
The Upstairs Terrace
The Swimming Pool
A major update on our new swimming pool will be posted soon. We'll be holding our first pool party for a few relatives in Guimaras this Saturday.
We also are planning a monthly private pool party. It will be by invitation only. In our region of the Philippines, a person can keep their pool open year round.
I've been assigned the task of "Pool Boy." It will be my first major work assignment since retiring to the Philippines over seven years ago.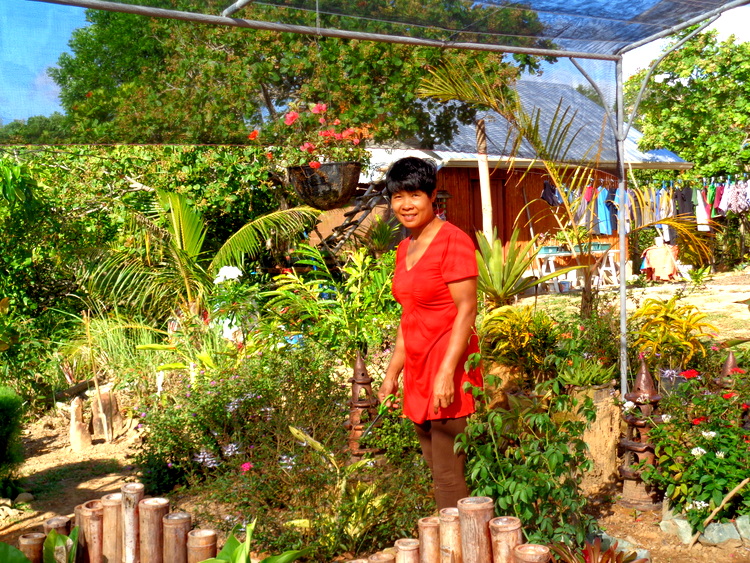 My lovely asawa checking out her garden
SOME PROJECTS UPDATED
The landscaping on our property is an ongoing project. We purchased new pottery for my asawa's garden. My spouse is always weeding, trimming and planting new flowers on a daily basis.
My wife does most of the landscaping work on her own. Since our four new puppies have laid waste to one of her favorite plants, she will never run out of projects in her beloved garden.
[Editor's Note: We now have seven dogs. I only intended to have one, our Belgian Shepard "Killer." But the female in our initial trio of canines, Cinderella, got knocked up by "Prince," the other male in our original group. No word yet on whether Prince is going to pay "puppy support."
The dog shelter for our original pack was extended several months ago in order to give them more shade and additional room to roam. With all of our workers now gone, however, the dogs have free reign on our property.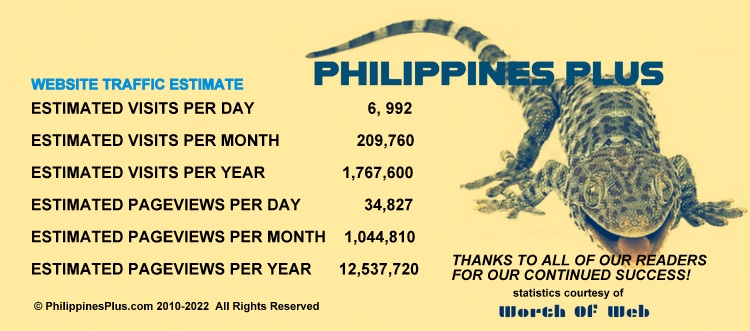 Thus far "Killer" has bitten three people. It's best to never visit us without advance notice.]
The perimeter fence project has also been upgraded with cyclone fencing and more barbed wire. Hollow blocks have been placed all around the perimeter and are anchored to the ground with concrete. The new fence is now secure to keep our dogs in and other interlopers out.
However, some neighboring chickens still can fly over the fence. "Killer" quickly dispatches them. He's killed at least 15 birds thus far. I doubt the chickens can read the "Beware the Dog" signs we have posted.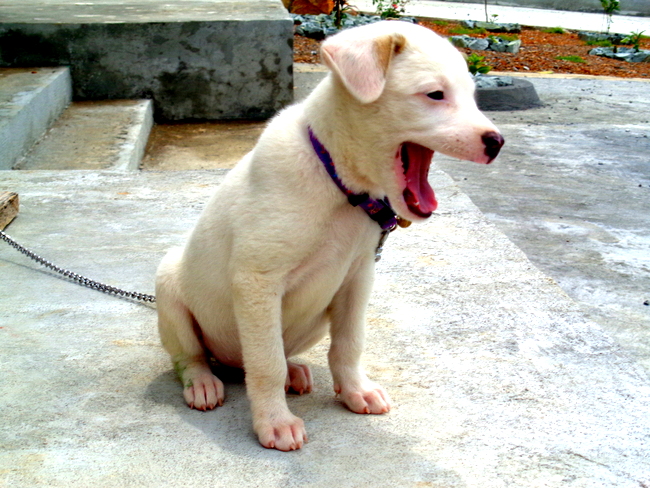 Cinderella as a pup
WORKERS TO BE COMMENDED
I have nothing but the utmost praise for our workers. Our contractor Boy's crew did an outstanding job and completed our 4,000 sq.ft. home in six months.
Brother-in-law Joery did exemplary work. Without his supervision, the process of building our new home in the Philippines would have been much more difficult.
JoJo, DonDon, DP and Jon did the majority of the construction for our swimming pool among other projects. They always worked hard and never complained. Sadly, DonDon's brother, Melchor, started work on the pool but was murdered by another brother in January of this year. "Melch" left behind five children.
But most of all I reserve the highest praise for my loving asawa. My wife made sure all of the workers received their meriendas twice a day. She ordered and picked up the majority of the building supplies needed. My spouse also took care of the weekly payroll. She did all of this in addition to keeping our household running smooth. None of these projects would have been possible without her.
Finally, our Filipino workers have left the building. It's been pretty quiet around here now.