We recently made a trip to Metro Manila. We stayed for five nights at the cozy and comfortable Stone House Hotel Pasay. Only three kilometers from the SM Mall of Asia, Stone House, doesn't offer five-star accommodations. But it does give the budget-conscious traveler great budget options for staying in Manila.
Regular readers of Philippines Plus know that I'm quite a frugal expat. Yeah, I know that "frugal" is only a code word for "cheap," but I see no reason to spend two or three thousand pesos a night just to shower and sleep.
SUPER VALUE
The total cost of our five night stay was 6,696 pesos, 140 US Dollars, approximately 1,339 php a night, $28.
Though our room could barely squeeze in a queen-sized bed, it did have a private Comfort Room, CR, flat screen television and good air con. What more could you want?
We spent most of the day anyway traveling to various shopping centers such as MOA, Mall of Asia, and SM City North EDSA (more on those adventures later.)
MRT AND MCDONALD'S NEAR OUR LOCATION
Stone House Hotel, comfortable and cozy, also has a MRT, Metro Manila Rail Transit System, and McDonald's nearby. We used taxi cabs the majority of the time and had no problems flagging them down. I'll have a post that deals with the taxi services in the near future.
Because we didn't want to pay for a cab, we used the MRT to hang out at the SM City North Edsa Mall one Saturday. More on that harrowing visit to this super mall in the Philippines coming up.
FRIENDLY AND HELPFUL STAFF
One of the positives of our stay at the Stone House Hotel Pasay, aside from the price, was the staff. Friendly and helpful, they answered any questions we had with a smile.
Grace at the front desk confirmed our reservation with Booking.com without any problem. We received the price we were promised and I was given a receipt without any problem. We've stayed at some hotels in the past where for some reason the clerk is hesitant to issue a receipt but that was not an issue at the Stone House.
We always pay in cash. Because we do not have any credit cards, Booking.com lets you make reservations with hotels that do not require any credit cards.
The housekeeping staff asked us every day if we wanted our room clean and always inquired if we had enough clean towels. I have nothing but praise for the entire staff at Stone House Hotel Pasay.
ROOM SERVICE AND CAFE
We always ordered an "American Breakfast" from room service and never ate at the nearby McDonald's. The meal consists of your choice of bread (toast, with butter and jam) or hash browns and bacon, ham or sausage along with a scrambled egg and instant coffee.
At 125 pesos, 2.65 US Dollars, the breakfast is a bargain. The only negative regarding the meal is that the bacon which we ordered was never crispy and barely cooked. Despite several requests, we never could get the bacon cooked to anywhere close what we desired.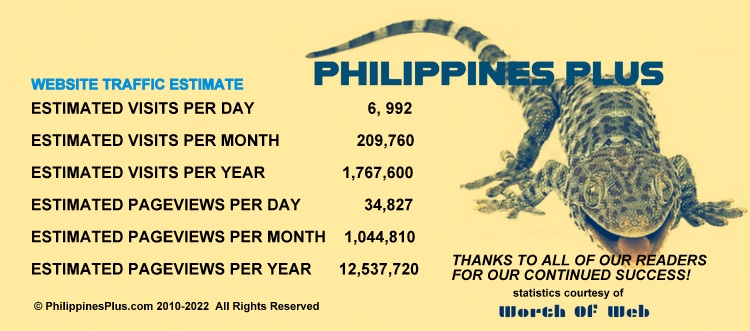 The cafe was out of bacon one day so we substituted ham. Because the ham was merely the thinly-sliced stuff you get out of a package, we never bothered to order that again.
The cafe did have a decent vegetarian pizza at 180 pesos, 3.83 US Dollars and a tasty Filipino standard, Pancit Bihon for 150 pesos.
The Room Service and Cafe staff were always friendly and helpful.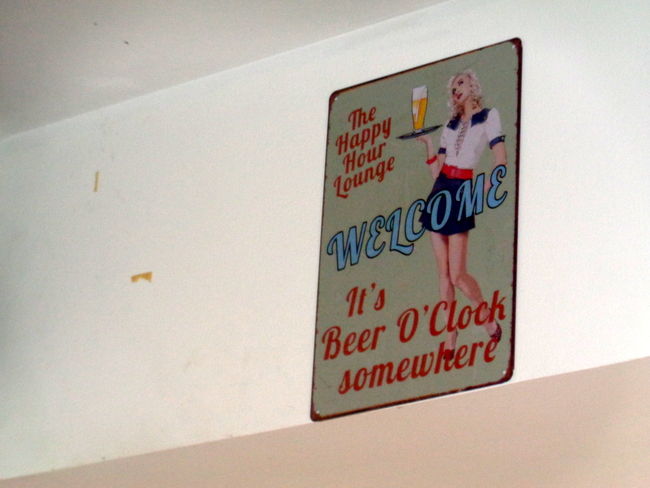 Sign inside the Stone House Hotel Cafe.
SPA NO-SHOW
The Stone House Hotel Pasay advertised that they had a Spa service which offered manicures, pedicures and massages. Because my asawa had failed to find a decently-priced spa at MOA, Mall of Asia, we inquired about the hotel's services at the front desk.
My wife asked for a manicure and pedicure around 4:30 pm. We were told the manicurist would come to our room. At 7:00 pm we still had not heard anything from the spa so I called the hotel operator.
The front desk clerk informed me that they were unable to contact the manicurist. I advised them to just forget about it for the night.
But we tried again the next evening. At 7 pm, the manicurist showed up and escorted my wife to the spa room. 90 minutes later my spouse returned with a manicure and pedicure at a total cost of 350 pesos, 7.44 US Dollars.
But my spouse also wanted a foot spa but the equipment necessary for that was missing from the spa. The manicurist promised my wife she would return the next day for the foot spa.
Never heard from the lady again.
FOUR STARS
I highly recommend the Stone House Hotel Pasay as a comfortable and cozy place to stay at a great value. Though we overlooked a busy street, the traffic noise did not disturb us during the night. High-speed free Wi-Fi (ignore what the front desk sign says about paying for the Internet) was another big plus.
I would give the hotel four-out-five-stars without any hesitation. If you're looking for a safe, secure, friendly hotel in Pasay, Stone House Hotel is your place. It's located at 2231 Aurora Boulevard, Barangay 147, Zone 16, District 1 in Pasay City. The Five Star Bus Terminal is just across the street. I don't think you'll be disappointed.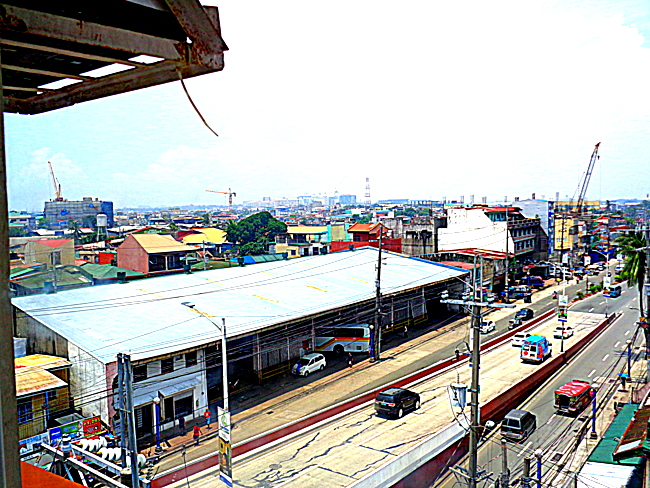 View from out window at Stone House Hotel Pasay