New Year. New property. We purchase another lot in Guimaras, the Philippines, our home for the past five years. My asawa and I both wanted to add to the 7,020 square meters we already own and where we are building our new home. The land, purchased from the brother of the man that we bought our original lot from, is adjacent to our existing lot. The additional lot, 5,478 square meters, will give us a total of 12, 498 square meters, or 1.25 hectares, a little over 3 acres.
The additional land will give my wife more room to plant mango, cashew, papaya, banana, coconut and mahogany trees. Gardening is her hobby and it helps her relax. Doing nothing is my hobby and I'm pretty good at it.
It was a rainy day in Guimaras , our home province in Western Visayas, as the survey crew from Iloilo City, seen in the photos posted on this article, went about doing their work. Five thousand pesos was their fee to survey the lot.
The surveyors had their work done by 11:00 and we headed over to the new Lisa's Talabahan for lunch. If you're ever in San Miguel, Jordan, Guimaras, make sure you visit the new joint where Lisa the owner is in charge. The original location, sadly,  has gone downhill without Lisa's guidance and the quality of the food has suffered.
You will never find cold beer at this popular eatery but you will find cheap food and good service.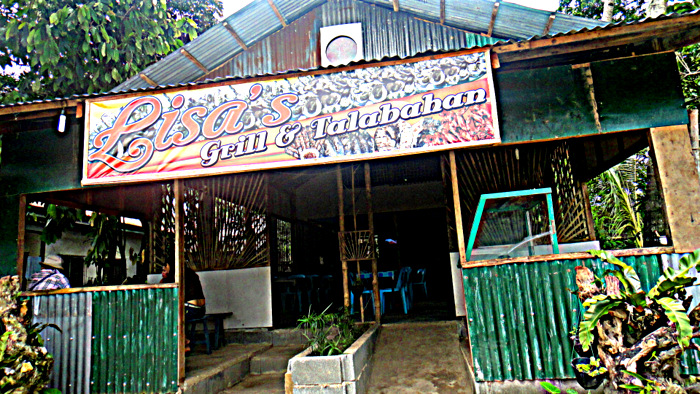 The New Lisa's Grill and Talabahan (Oyster) Bar
Earl, the lead surveyor, seen below on the left, delivered our sketch plan for the new property last week. He will do all the title transfer work for P40,000, almost 900 US Dollars, but my asawa and I both think that is too much. Earl stated he can do the title work in only two months.
We are headed to Iloilo next week to confer with an attorney who specializes in land title transfers in the Philippines to see if we can get a better deal.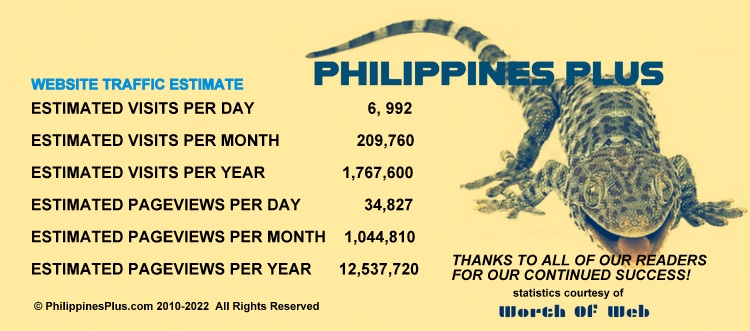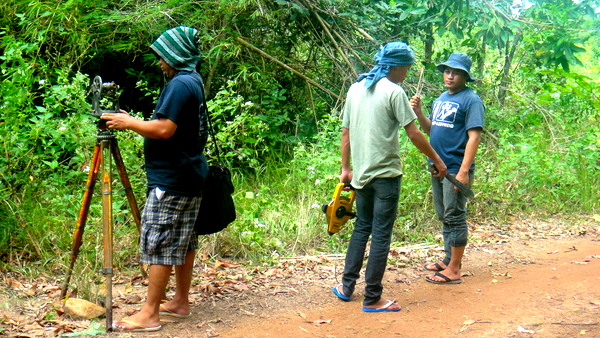 We received a very fair price on our new property purchase, less than 100 pesos a square meter. The new lot gives us an additional buffer zone between neighbors, the property lies behind our original lot, and as mentioned, gives my asawa some additional space to plant trees, plants and flowers.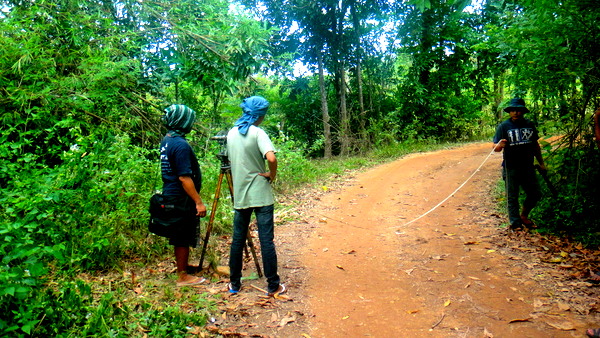 The new property has prompted my wife to move the proposed location of our new home since she has found an even better view she likes on the new property. That's fine with me. We haven't begun digging the foundation yet as we still are waiting on Guimelco to inspect the electrical work on the nipa hut that has been built for my father-in-law.
Being farther away from my noisy father-in-law, Lolo, grandpa,  who is afflicted with dementia and constantly talks to dead relatives, especially Fernando, is a good thing. Fernando was not even a close relative and I have no idea why Lolo invites him to breakfast, lunch and dinner every day.
I find Fernando extremely annoying and have told my wife that if this dead relative continues to eat our food without contributing anything, I'm kicking his dead ass out of here whether Lolo likes it or not. Here's hoping the deceased relation doesn't make the trek to the new location.