Healthy eating can occasionally have adverse side effects. Just ask my asawa. It was laundry day. Our hot laundry lady had finished the wash and was on her way home after eating the fish and rice meal my spouse had prepared. My wife, who insists on sitting outside and assisting our helper, was finishing her late lunch. I went into the duwende-sized kitchen where she sat at our duwende-sized kitchen table set from Mandaue Foam. She had a particularly nasty look on her face Filipina Fish Bone Fiasco.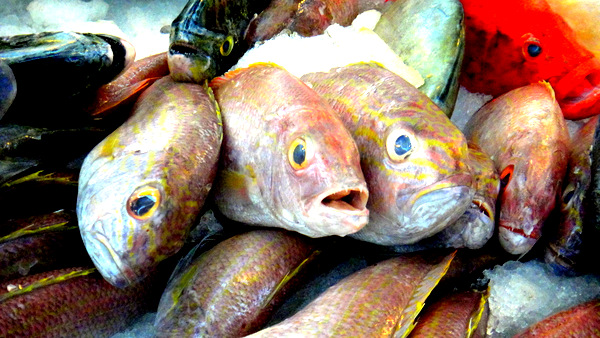 "What's wrong?" I asked.
"I have a fishbone stuck in my throat," she replied disgustedly.
"Eat some bread," I said as I handed her a slice from a nearby loaf.
The fishbone was still stuck. She drank some water. It was still lodged in her throat so I went online and Googled "fishbone stuck in the throat."
So for the next 30 minutes, my poor asawa tried eating bananas, drinking vinegar (to soften the bone,) inducing vomiting (she stuck her fingers down her throat,) swallowing rice and rice balls, and eating more bread and bananas. Nothing worked. The fishbone was still there.
I got a flashlight and peered inside her mouth. Couldn't see any bone. She could swallow, but it was very uncomfortable doing so. I said we needed to see a doctor now. She advised me that if the fishbone was still there in the morning we would go.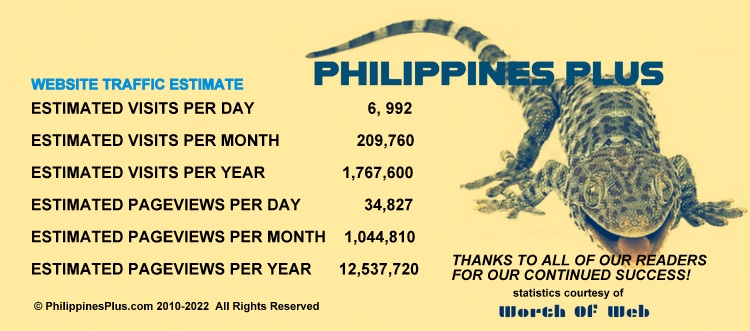 Stubbornness is one of the traits my Filipino wife possesses in amply supply. I could do nothing but wait until tomorrow. Perhaps the bone had already been dislodged and had scratched her throat. Some people online had revealed that this had been the case with them, and the fishbone felt like it was still stuck even three days later because of the scratch.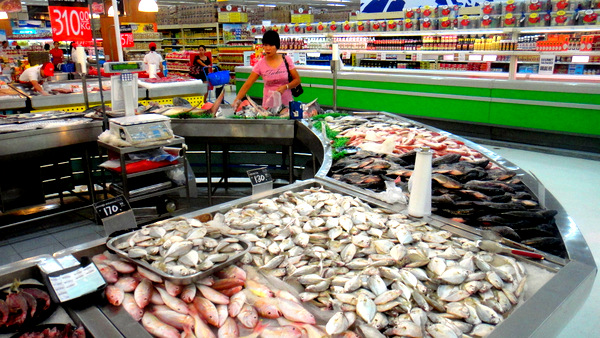 The fact that our latest electric bill arrived shortly afterward, P4500 pesos (103 US Dollars), did nothing to brighten our moods. This was the highest bill we had ever received since moving to the Philippines in July 2009 and almost P2000 higher than last month. The previously highest bill, P3600 ($83.00), was when we had first installed an aircon in our former home in Guimaras two years ago.
But I knew I would probably be escorting my asawa to a healthcare clinic the next morning. I couldn't sleep well knowing that she was in discomfort. She seemed to be breathing alright, but I could tell that swallowing was painful for her. I shut off the air con that night. Thankfully, it had been raining the last several days and had cooled things off.
It had been hot this past May, and we had extra electricity costs due to the summer weather. Plus our nephew Sharwen and Shaina were now living with us and that added to the total bill. I was not pleased with all, especially when I saw our utility company had raised our kilowatt per hour rate to 10.98 pesos. Last month the rate was 10.59 pesos per kwh.
I could envision the pesos flying out of our window. An unexpected doctor bill loomed large for tomorrow, and 2,000 pesos were cut from the next budget due to the electricity costs. When you're on a fixed income as we are, unplanned expenses do hurt.
To top it, off the stock market has been going down and has negatively impacted our investment IRA. Even in "paradise," worries and troubles can become unwelcome visitors if you invite them in. Hopefully, tomorrow would bring better news and an end to the Filipina Fish Bone Fiasco.
(To be continued, with apologies to Larry.)