My recent two dollar emergency room visit to the Guimaras provincial hospital the Saturday I was to leave for America to visit my Dad in Las Vegas was prompted by another kidney stone attack. Back in July, I had been forced to go the local healthcare facility on a Sunday night where a subsequent ultrasound revealed I had seven stones. A follow up ultrasound done last August, revealed three kidney stones, .4 centimeters in diameter, still remained.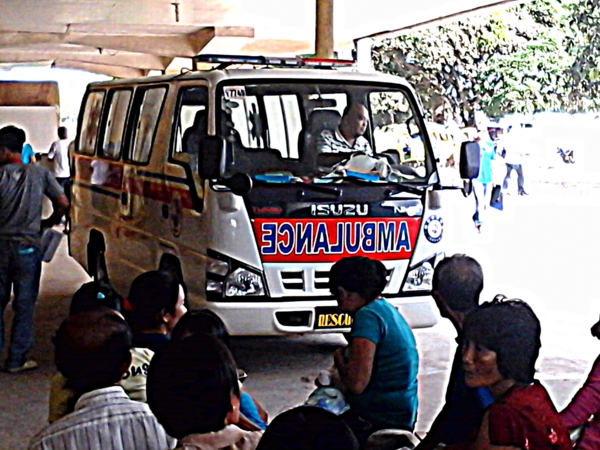 When my caring asawa, who is no doctor, remarked that I had "wind" when I complained about this latest pain, and advised me to smear Tiger Balm on the affected area, I knew without a doubt that this was another kidney stone attack. I gulped down two pain pills to no avail and asked my nephew to send a text message to our regular driver, No No, to pick me up at our gate and deliver me to the emergency room. The pain was unbearable and I had to get some relief from the pain ASAP.
I walked outside our gate and waited for our driver. I laid down on the ground clutching my left side as a neighbor passed by and looked at me. It must have been quite a sight, a 62-year-old- 6′ geezer, stretched out in the grass, but at that point I didn't care.
After a few minutes, our usual dependable driver, who lived down the road from us, hadn't arrived yet. Soon our nephew shows up to tell me that No No was at Raymen Beach delivering some passengers and wouldn't be able to pick me up. I told my nephew that I would try and walk over to our trike stand, about five minutes away, and hoped I could make it.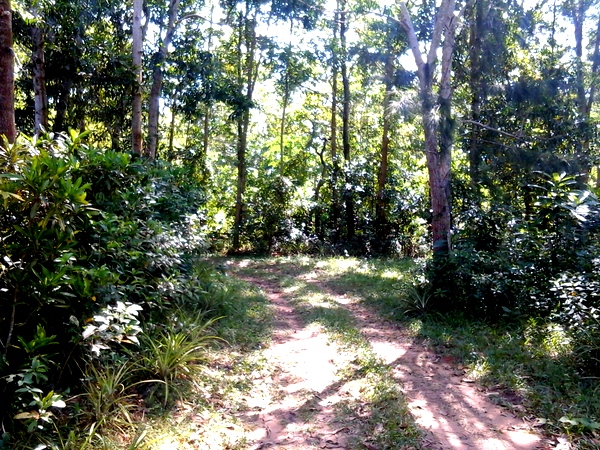 I somehow managed to walk down the dirt road to our local tricycle stand
My wife stayed behind as I had no time to wait for her as she was preparing lunch for my father-in-law, caretaker, nephew and helper. I struggled to make it to the tricycle waiting area where a driver whisked me to the emergency room.
I went up to the emergency room desk, clutching my folder of medical records I had obtained from the Guimaras Provincial Hospital during my last outpatient visit. I urged the nurse at the station to please give me some pain medications quickly as the pain was unbearable. A young male nurse behind the desk said a doctor would see me as soon as possible and I should wait. I curtly asked him if he had ever had kidney stones and knew how painful it was. He said he didn't know but another older nurse on hand said it was quite painful and took my blood pressure, which had shot up to 145/92.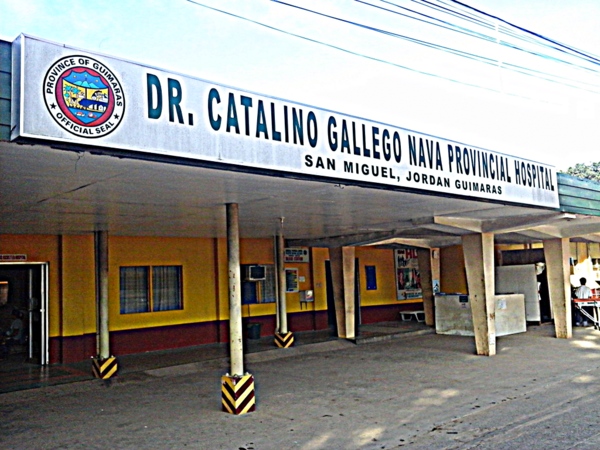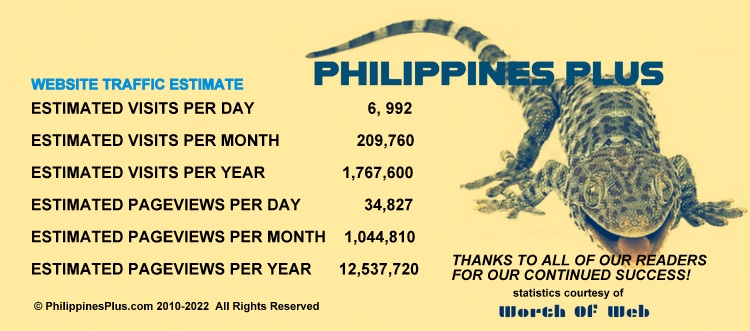 Minutes later the doctor came to me, asked a few questions, and quickly assigned me a bed in the emergency ward where a nurse administered a shot of pain killer. If the pain did not subside in 15 minutes, the doctor said, they would give me another shot.
The pain did not subside so after 15 minutes I was given another shot.
Our nephew Sherwin had arrived in the emergency room to check on me and minutes later my asawa came in. I pleaded with her to have the doctor give me another shot as the pain, while it had subsided some, was still hurting me a lot,
My spouse immediately went over to the doctor and I was given another dose of pain killer.
I was still in pain and the doctor asked my wife if I wanted to be admitted in a private room with no air con and no fan (you had to provide your own.) At a cost of 1,000 pesos a day, 22.50 US Dollars, the cost of the room was ridiculously cheap compared to hospital room costs in the States, but I opted to tough it out, get a prescription for new pain killers, and deal with the pain at home.
My wife and I were extremely impressed by the young female doctor at the Guimaras Provincial Hospital (now officially named the Dr. Catalino Gallego Nava Provincial Hospital) and you can't beat the emergency room cost. Only two U.S. Dollars, and that was for the three shots of pain killer I was administered. I asked the physician if I could drink any alcohol because of my mild fatty liver and though a beer a day can help reduce the chances of getting more kidney stones, the doctor said with my fatty liver, she would only advise one or two beers a week.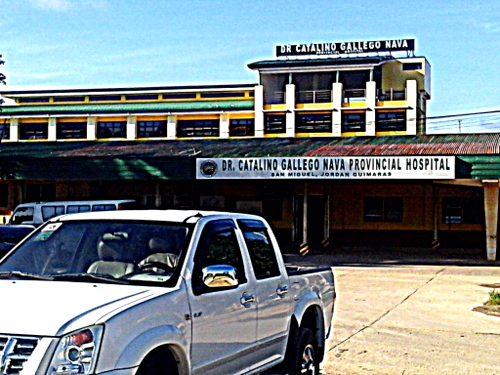 The doctor also told my wife about the new pharmacy in Guimaras, the Philippines, near the hospital, which was even cheaper than the Generics Pharmacy we usually visited.
I sat down on the sidewalk outside the pharmacy as my asawa picked up my pain medications and a new three month supply of meds that would hopefully shrink the rest of my kidney stones. A trike driver took us home, where the medication for my nausea, caused by my severe pain, put me to sleep. I got a few hours of sleep before my pain kicked in. It was severe. I took my pain medication and was able to drift off to sleep again.
I woke up at three am the next morning and had some mild discomfort and took my pain killers again. I had another major attack at 3 pm Sunday afternoon which lasted 90 minutes but I did not have to go back to the emergency room. Hopefully, I won't have any more episodes as I don't want to be on an international flight for over 16 hours and experience another attack. Only time will tell.
NOTE TO ALL MY FAITHFUL READERS:
I HAVE NEW POSTS SCHEDULED TO BE PUBLISHED EVERY THREE DAYS WHILE I AM IN THE STATES. I WILL HAVE TO CLOSE COMMENTS UNTIL I RETURN AROUND MID-OCTOBER. THANK YOU FOR YOUR PATIENCE.